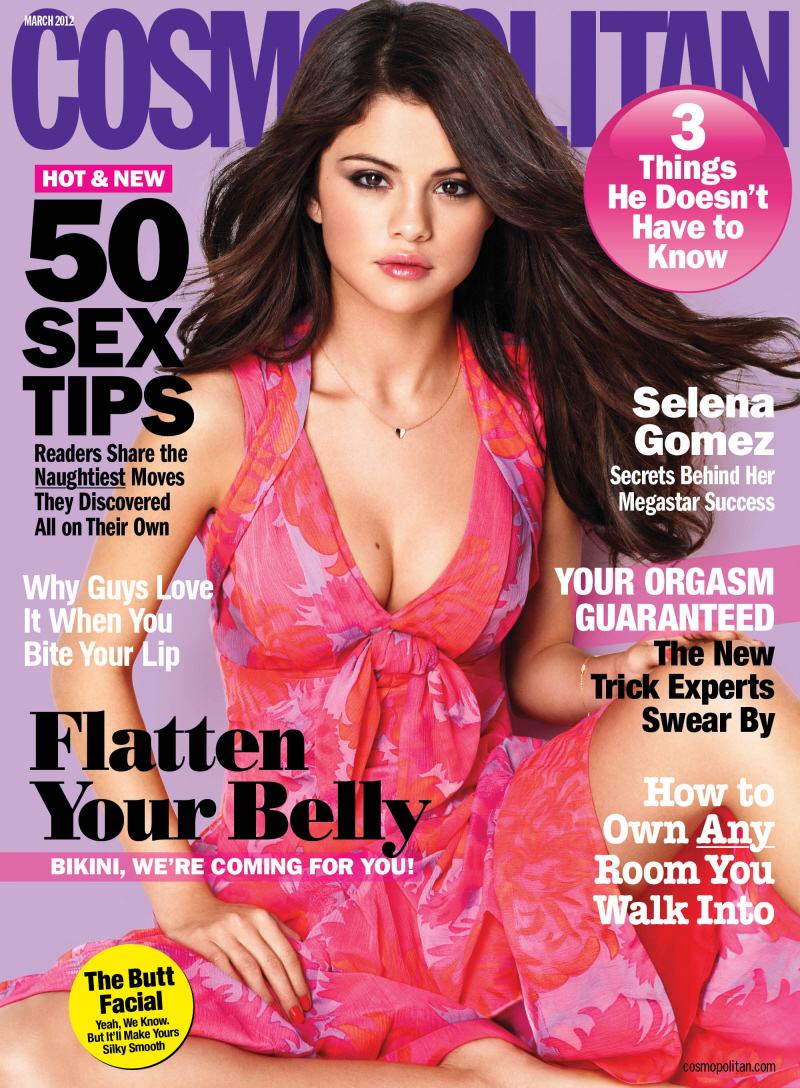 How does this Cosmopolitan cover make you feel? Icky? It makes me feel icky. At 19 (nearly 20), Selena Gomez is a legal adult, sure. But her face… she just looks SO young. She looks about 12 years old, and the idea of a 12-year-old on the cover of Cosmo, looking so busty and "grown up"… it's icky. CB just pointed out that Dakota Fanning was Cosmo's cover girl last month – I don't understand why Cosmo is putting these girl-women on their covers?
Now, I always like Selena more when she speaks. She's a smart, interesting young woman… who just happens to be dating Justin Bieber. And she handles it with some grace, and maybe a little bragging…?
Selena on dating Justin Bieber: "I'm just like every 19-year-old girl. If you're in love, you're in love to the fullest, and you just want to go to the movies, hang out, and be as normal as possible. I'm fortunate that I've found someone who has that philosophy."

Is this about Nick Jonas? "I was in a relationship previously where I had to hide everything and it wasn't my choice," she told Cosmo. "I had to go through different exits and take separate cars and do the craziest things, and it just really wasn't worth it. It was like a year of my life completely wasted."
[From Cosmo via The Mail & Hollywood Life]
I had forgotten that Selena dated Nick Jonas – was Nick her only other boyfriend before The Bieb? I think the chances are pretty good that she's talking about Nick, which just goes to show you – dating a Jonas brother is NEVER a good idea. Those boys have serious girl issues. As for Selena and her "philosophy" of dating… whatever. I just hope the Bielibers don't hurt her one of these days.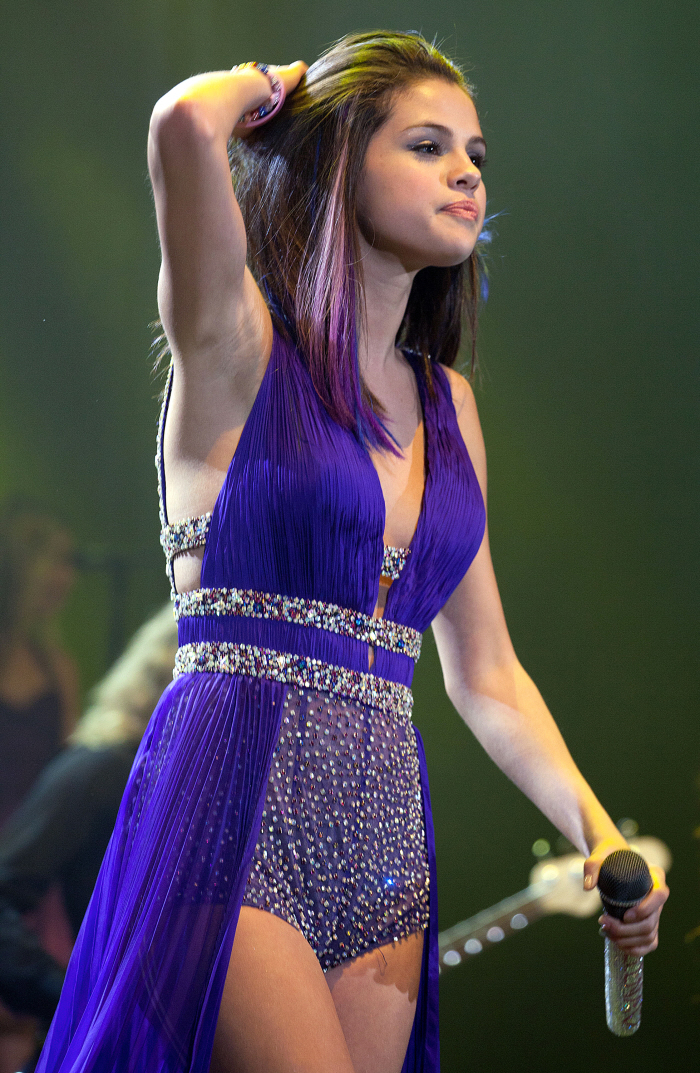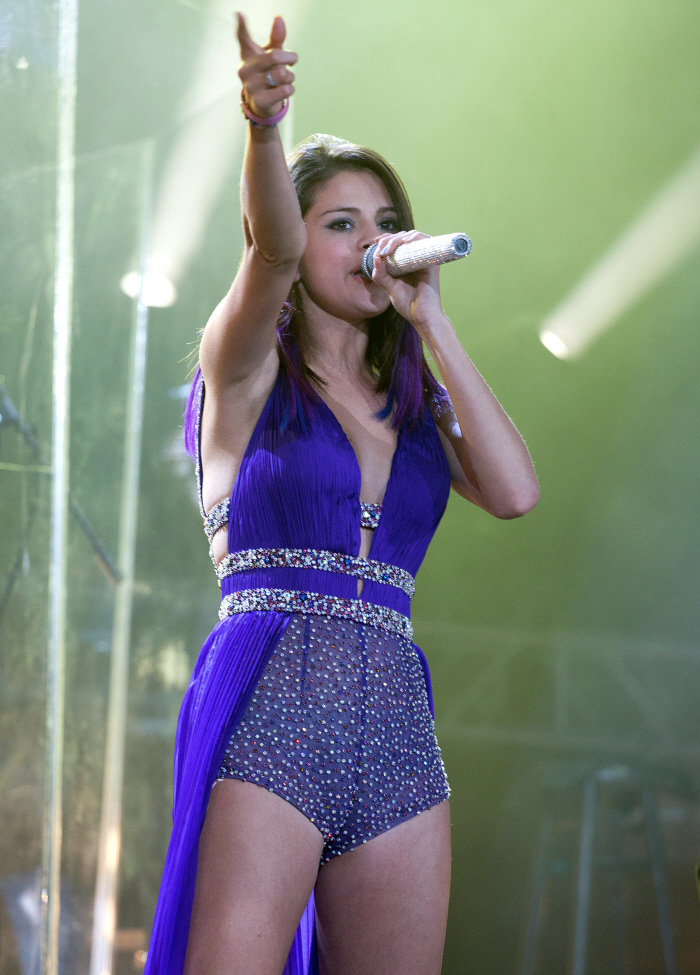 Cover courtesy of Cosmo, additional pics by WENN.