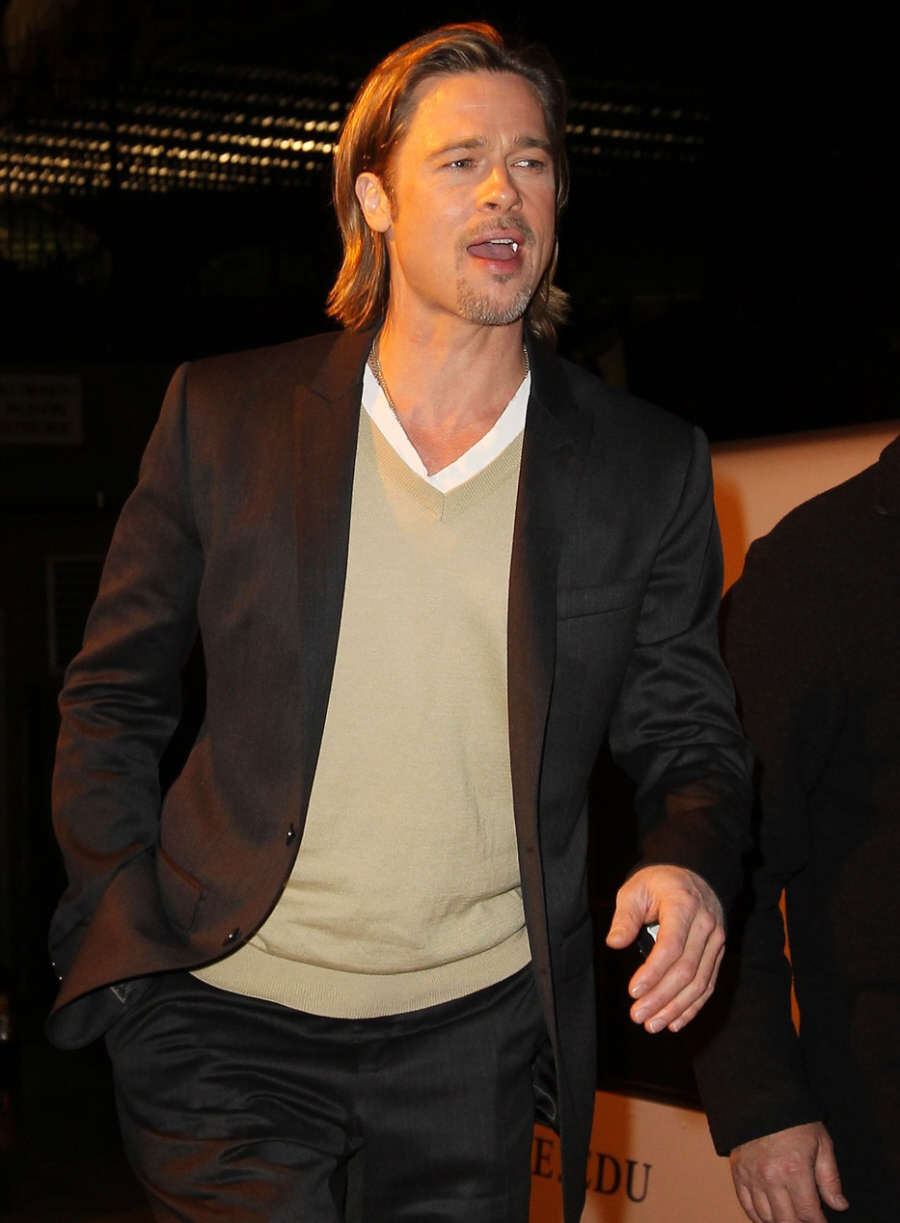 I had forgotten that this was happening – Brad Pitt finally agreed to make an appearance on Inside the Actor's Studio. These are a few photos of Brad leaving Pace University after his taped appearance last night. I don't know when his episode will air, but here's something weird – Jonah Hill was at the taping too. Did they make the appearance together? What did Jonah do when James Lipton goes on and on about Brad's career? Or did Jonah just sit in the audience?
In addition to that, Jonah and Brad made an appearance on the Today show this morning – here's the video:
Visit msnbc.com for breaking news, world news, and news about the economy
Brad and Joanh have such a sweet bromance. Honestly. I love how much Brad praises Jonah and really makes Jonah an equal partner, and the story about the shrink-wrapped golf cart is pretty funny. I wonder if Clooney is jealous?
Two more Brad Pitt-related pieces of news. OK! Magazine is claiming that Brad and Angelina are expecting another set of twins (meh). And Brad and Moneyball director Bennett Miller posed for Vanity Fair's portfolio for The Hollywood Issue: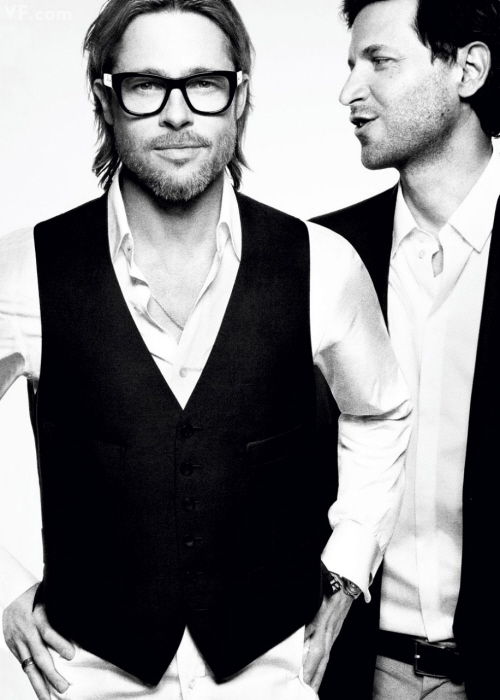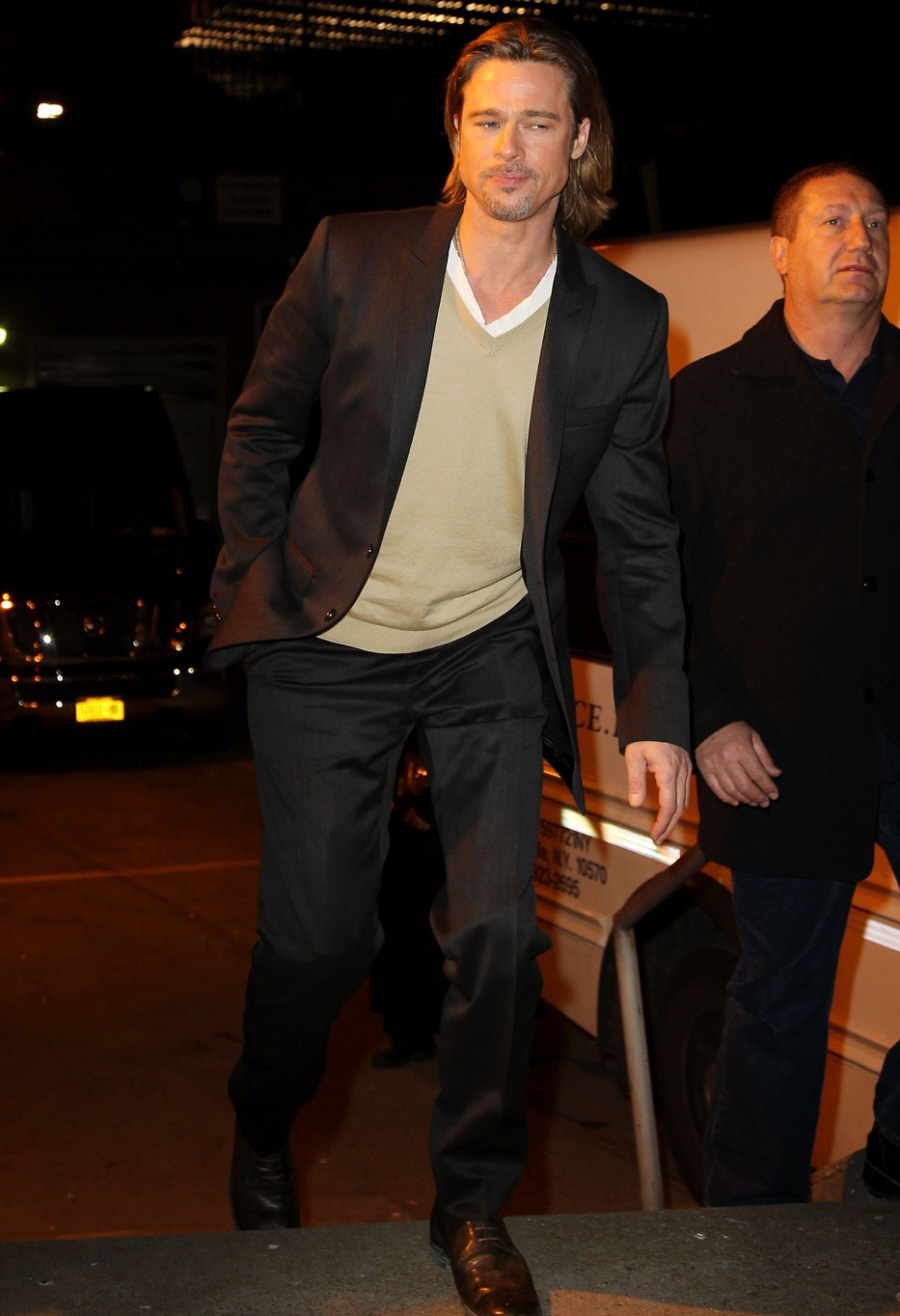 Photos courtesy of Pacific Coast News, VF.