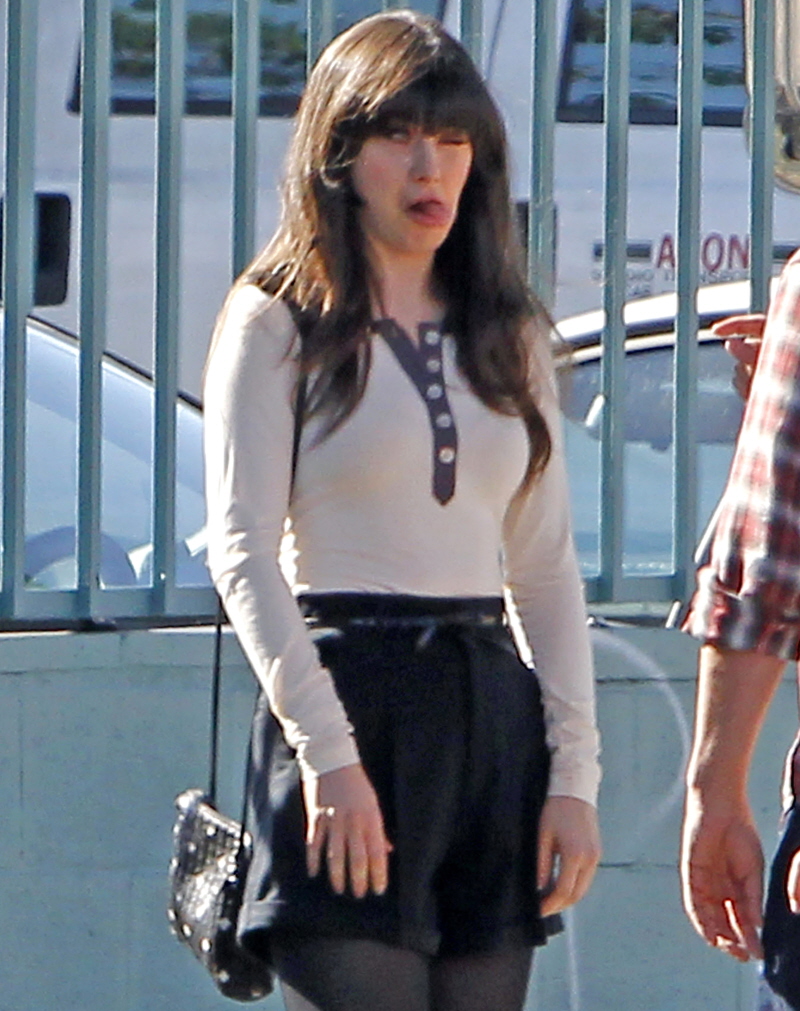 OK! Magazine has a sketchy story about Russell Brand and who he wants to "date" next. Sources claim he's got his eye on "Katy Perry look-alike" Zooey Deschanel, she of the quirky-hipster bangs trauma and The New Girl (which I love). OK! Mag's article spends a lot of time comparing Zooey and Katy Perry's looks, and while I can see the resemblance, I feel like the comparisons are sort of insulting to Zooey. Katy is an average-looking girl who styles herself like a cartoon to get people to pay attention to her. Zooey is a pretty girl who has styling issues, but she seems much more "together" than Katy, in general. Anyway, now that Zooey is available (she filed for divorce a month ago), Russell Brand wants to date her:
Just weeks after ditching Katy Perry, Russell Brand could already be lining up a replacement – funny girl Zooey Deschanel! Brand is said to be desperate to hook up with the New Girl star, whose own marriage to Death Cab for Cutie front man Ben Gibbard recently came to a grinding halt. In fact, Zooey filed for divorce on Dec. 27, just three days before Russell ended his marriage to Katy.

"Russell has had his eye on Zooey for a long time," discloses an insider. "And he's been sending funny, flirty texts to see if they can get together. He thinks she's hysterically funny and cute too. He loves her quirky sense of humor and thinks they'd be great together both on and off screen. There's a real spark there."

Zooey is said to be "intrigued" by the idea of working with Russell, "But she's heard about his reputation as a womanizer, and isn't sure whether she's ready to rush into another relationship so quickly." The insider also says that Zooey "thinks it would kinda freaky to team up with Russell, especially so soon after both their marriages have just ended."

"Who knows whether it's Russell's warped mind working overtime, or if he has other motives for wanting to get together with Zooey… but now that she and Russell are both available, there's nothing to stop them from getting together!"
[From OK! Magazine, print edition]
I tend to think Zooey is too smart to fall for Russell's whole deal, but you never know. He's a smart man capable of being charming and interesting, and smart women fall for that crap all of the time. Still, I don't think Russell is Zooey's type? She seems to go for the little hipster boys and Russell just… I don't know. They don't seem to make sense to me. At the end of the day, I guess I just can't see Zooey being down with wheelchair pr0n and Rusty's "toy" closet.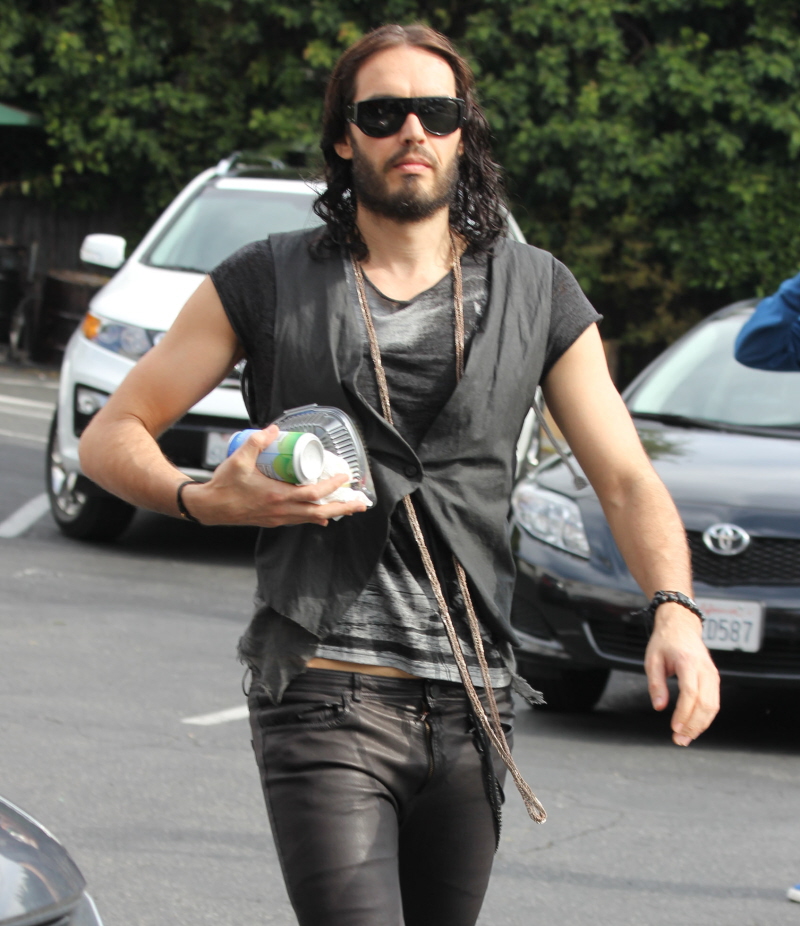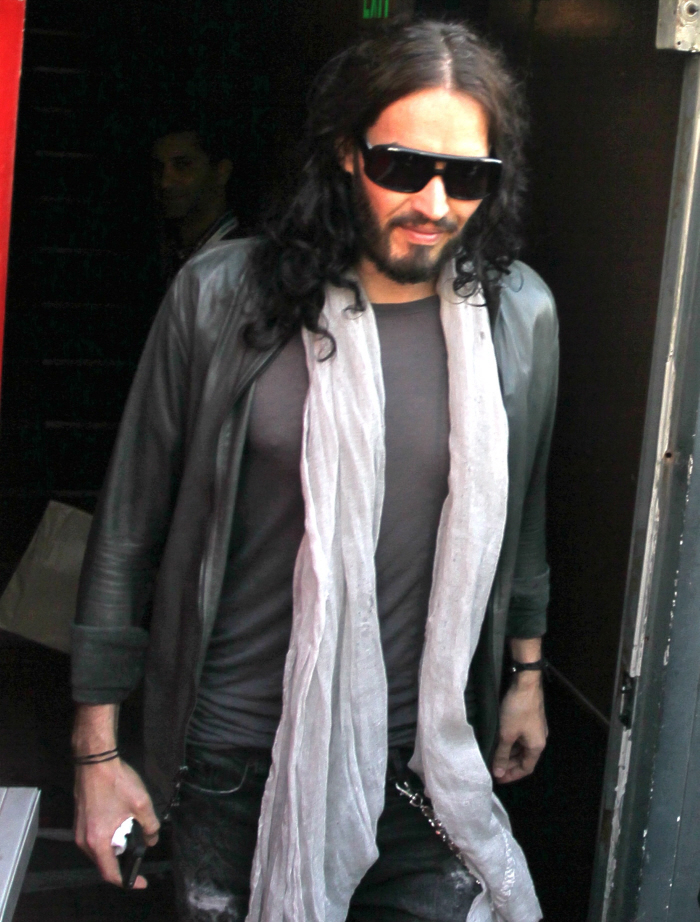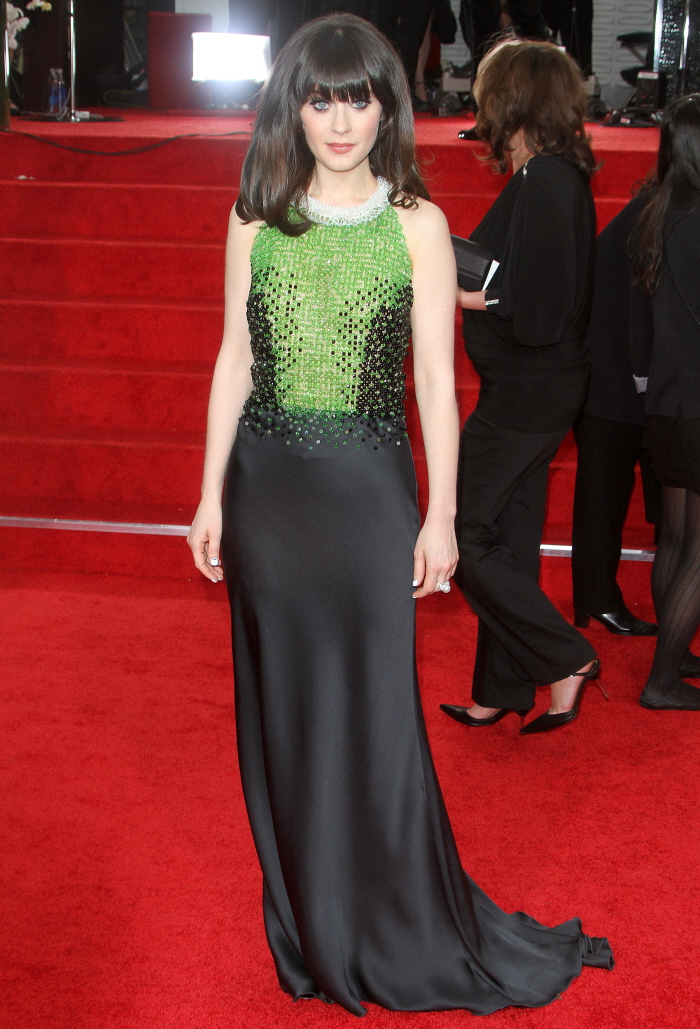 Photos courtesy of Fame/Flynet and WENN.