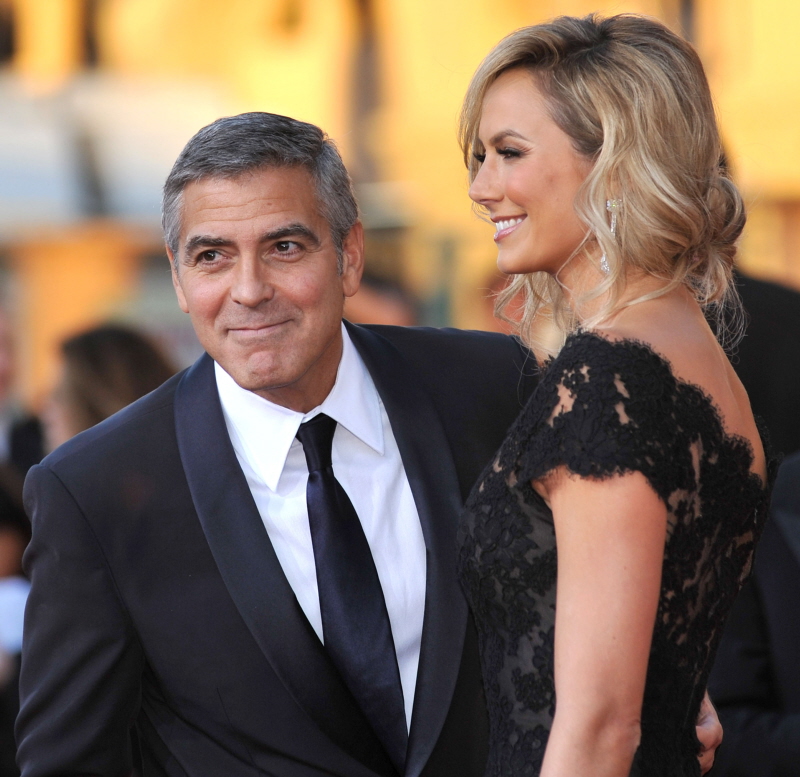 Perhaps one of my favorite George Clooney movies is Good Night and Good Luck. I think it's Clooney's best-directed film, and I always liked that he gave the lead role – that of Edward R. Murrow – to David Strathairn instead of taking it on himself. I bring this up because one of my favorite parts of the film was seeing Murrow's give-and-take with wanting to be an "advocate journalist" with Joe McCarthy and Murrow's acquiescence to covering "fluff" celebrity/entertainment journalism. Murrow hosted a show called Person to Person, which was the precursor to magazine news shows like 20/20 – Murrow would basically interview celebrities in their own homes and he always got some major celebrities. CBS News is bringing back the show, and of course, Clooney is one of the first guests! How's the Oscar campaign, Clooney?
See how one of the world's top film stars lives – away from the spotlight.

George Clooney has opened up his Los Angeles home to CBS News, showing off his kitchen (where he orders dinner), his screening room and bar, for a revival of the classic celebrities-at-home program Person to Person, made famous in the 1950s by Edward R. Murrow.

Along with his palatial digs, the Oscar winner, 50, also introduces viewers to a very special friend – his roommate Einstein, a black cocker spaniel whom he rescued in 2010.

"The dog came in and threw himself at me," Clooney recalls, "and I find that works also with some actors."

Clooney also shows off some favorite photographs, including a Rat Pack photograph from the original Ocean's Eleven.

The new Person to Person episode, airing on CBS next Wednesday, Feb. 8 (8 p.m. ET), will also feature Jon Bon Jovi, who opens up his 16-acre New Jersey estate that includes a recording studio and its own pub, and Warren Buffett, who gives a tour of his Omaha, Neb., office.
[From People]
Oh, Clooney will show you his dog for the Oscar campaign. Clooney will not, however, show you his girlfriend for the Oscar campaign. Although… how amazing would that be? If Clooney and Stacy Keibler sat down for an interview together? That would be on the same level as Jennifer Lopez and Ben Affleck's disastrous Dateline interview back in 2003. I wish Clooney would go that balls-out for his Oscar campaign! I wish that Brad Pitt would too. I wonder what Jean Dujardin and Gary Oldman are up to? I would love to see inside Oldman's house, right?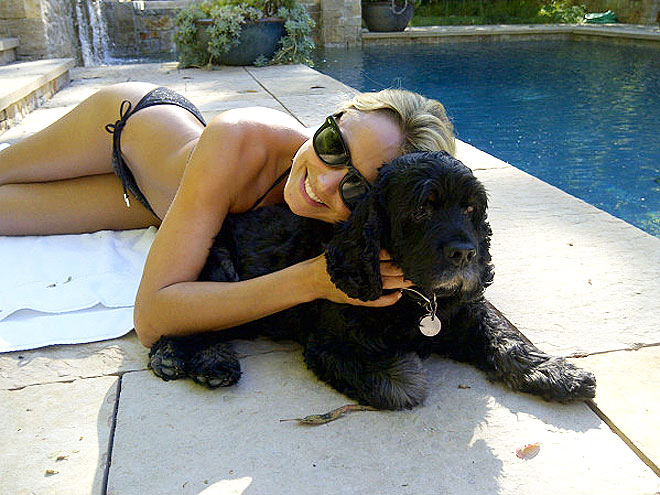 Photo courtesy of CBS News, Stacy's Twitter & Fame/Flynet.