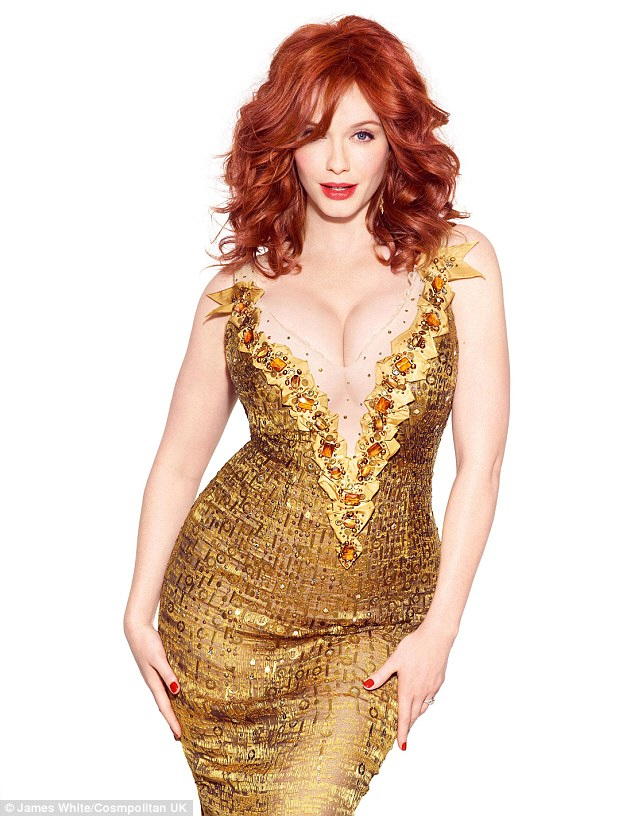 God, I've missed Christina Hendricks. I was actually thinking about that as I watched the SAG awards – the cast of Mad Men has been MIA during this awards season because Mad Men didn't air at all last year, so the show wasn't up for any awards. Christina's busty visage was sorely missed on the red carpet. Yes, I know, I'm usually bitching about how she's styled, but the important thing is that I always enjoy talking about her red carpet styles, and it's always fun to see what she's doing with that crazy rack of hers.
But there's good news – Christina appears on the March issue of Cosmopolitan UK, likely to promote the new season of Mad Men, which doesn't come out for another few months. I'm not in love with the photo shoot, but at least Christina doesn't look like a corpse, which is how most magazines shoot her. While her rack might be too much for mere mortals, I loooooove how busty she looks on the cover.
Christina on meeting her husband, Geoffrey Arend: He was a bit 'freaked out' by her when they first started dating. Clearly convinced she had met 'the one', Christina told Arend she wanted a family with him soon after meeting. 'Geoffrey walked in and I was like, 'Who is this guy?' He had amazing hair and was all dishevelled – he was running late and everyone was waiting for him. He just came in with this very high energy. He was just charming, funny and very magnetic. I got his number that night under the pretence of, "We could just be friends." And of course I immediately went home and Googled him.'

She said "love" first: After a few weeks of the pair meeting as part of a group, they finally had a date, and then it was Hendricks who said the L word first. She said: 'I cracked it out in such a big way. I was like, "You make me want to have a family." I freaked him out a bit…Thank God I didn't spook him enough to make him leave.'

She didn't expect to be a pin-up: 'It's incredibly flattering and surprising, and I didn't think for a second when I started Mad Men that people would talk about me as being sexy or a pin up. My husband has a good laugh about it, of course.'

She defines "sexiness": 'Sexiness is about confidence and individuality. I can't keep my eyes off the women you see in cities like London, New York and Paris – the way they carry themselves and put themselves together are always so unique. Sexiness is about being an individual and having conviction about what that is.'
[From The Mail]
I like that she's always talking about her husband, because they do make for such an odd red carpet couple. He's crazy tall and skinny, and he just looks like The Nerd King or something. And Christina is all curves and va-va-voom… and somehow, they work. Probably because The Nerd King is all "I won the lottery, yo."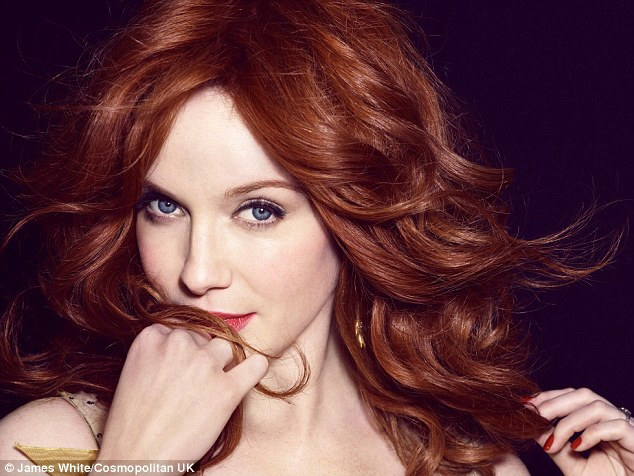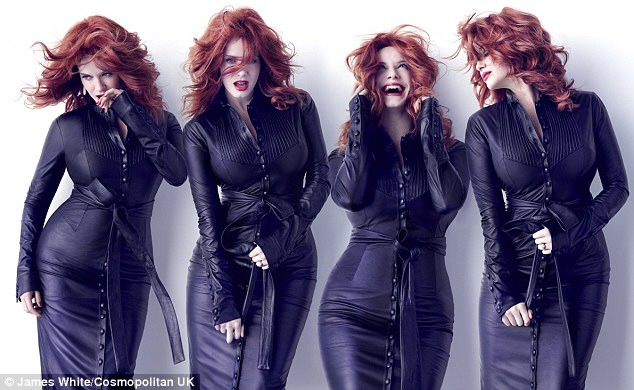 Cosmo UK photos courtesy of The Mail.