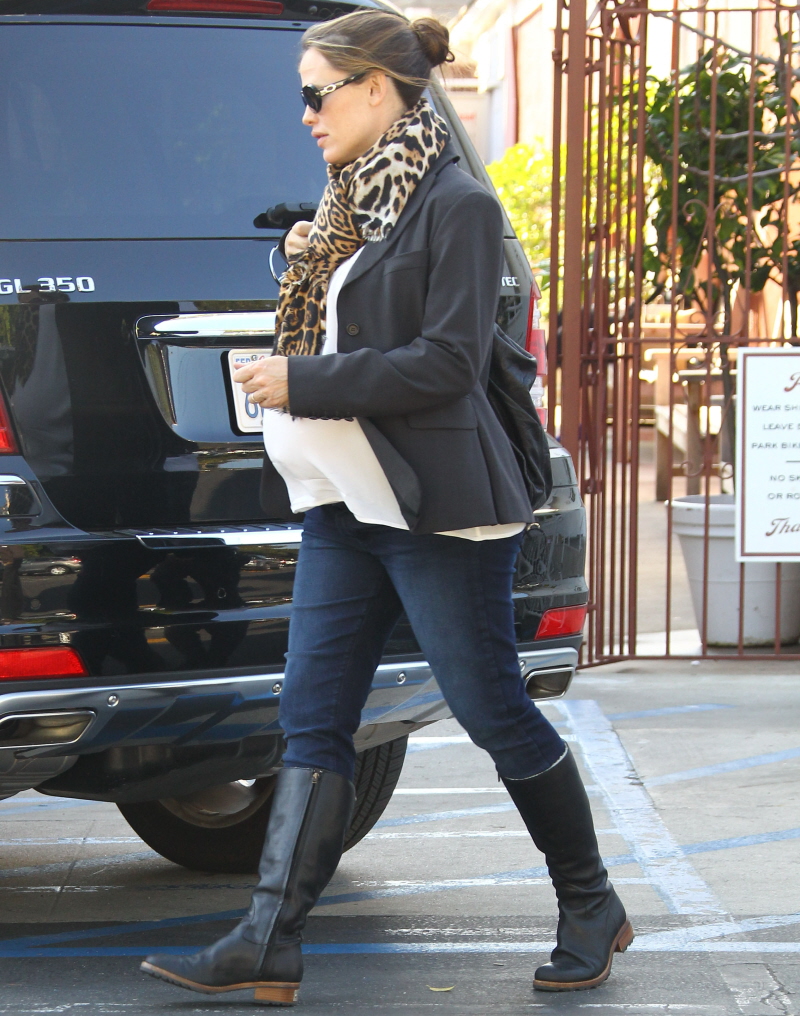 Here are some new photos of Jennifer Garner and her bump in LA yesterday. We've been saying that Jennifer is "ready to pop" for weeks now, but seriously, look at her. I don't think she's got that much longer, do you? Us Weekly's sources say she's due in late February or early March – so she's got a month longer? That can't be right! Jennifer and Jessica Simpson are like the anti-Beyonces. They carry to large so fast, people just don't believe their due dates.
I do have to say, though, Jennifer is carrying differently with this pregnancy – her legs and her face don't seem to have gained much weight, which I'm sure is part of some old wives' tale about the gender of the baby. Early reports indicated that this one was definitely a boy, and considering Ben Affleck's willingness to be publicly affectionate with Jennifer, I think many of us assumed that Ben's physicality with his wife meant that he was finally "getting his son." But! When Jennifer was on the Tonight Show recently, she made it sound like the gender wasn't a sure thing:
Jennifer Garner and Ben Affleck's third child may end up with the most unusual name in Hollywood if they leave it up to daughters Violet, 6, and Seraphina, 3.

"Our girls are working on names. At first they were definitely Disney. It was like, Donald Duck, Minnie Mouse Affleck," Garner, 39, said on The Tonight Show Wednesday. "And then they've moved on. Then it was Peter Pan, Captain Hook, Smee."

"They're coming up with lists and coming in and saying, 'Let's have a baby-naming contest! Let's have a baby-naming poll!'" the Butter star added. "They ask everyone, because they just want to know. But we're not telling."

Garner said she knows the sex of her baby, though she chose not to reveal it on The Tonight Show. The actress previously said she's hoping for a little girl, but she isn't sure if Affleck, 39, feels the same way.

"I would have thought [he wanted a boy]. At first I think I really thought so," Garner told host Jay Leno. "And then he kind of said, 'Well, we have girls. We know how to do girls. My girls love me. I'm the big guy in the house.' So, now I'm not sure."

Garner, who announced her third pregnancy in August, is due in late February/early March.
[From Us Weekly]
So Ben will be fine with another girl? He very well might be. I can sometimes have a low opinion of Affleck, but I don't think he's really d-bagging out on the sex of the baby. He'll be happy with a healthy baby, a boy or a girl. Whatever it is, I'm sure it will be dimply and on parade soon enough!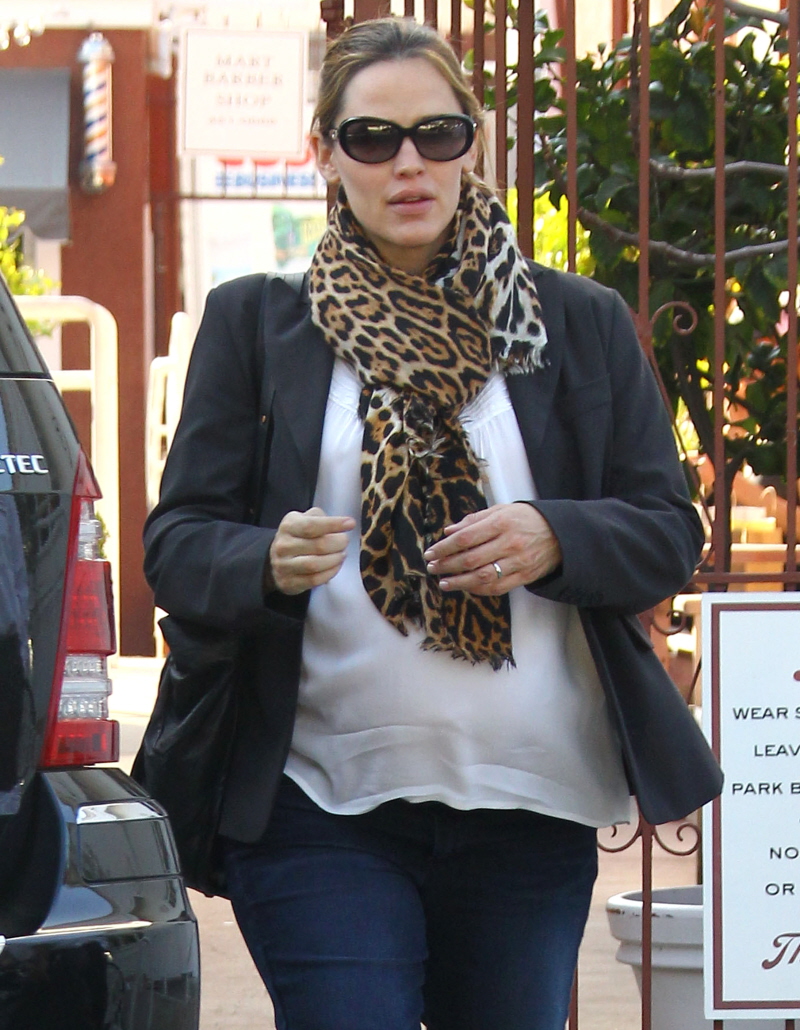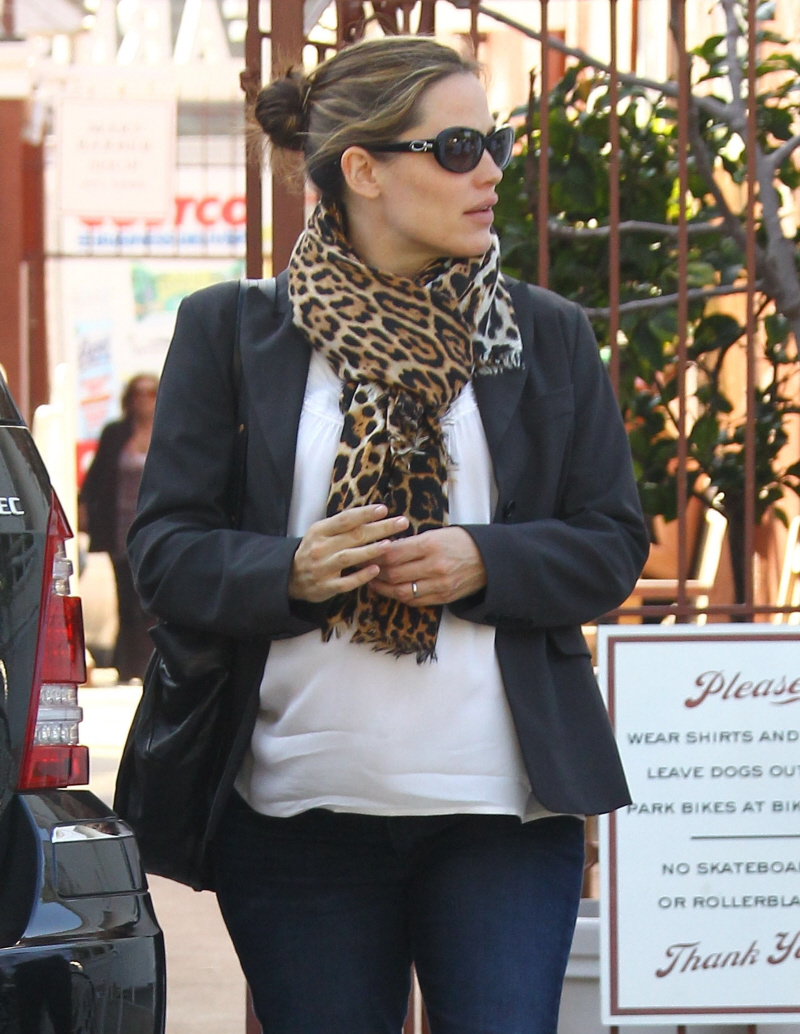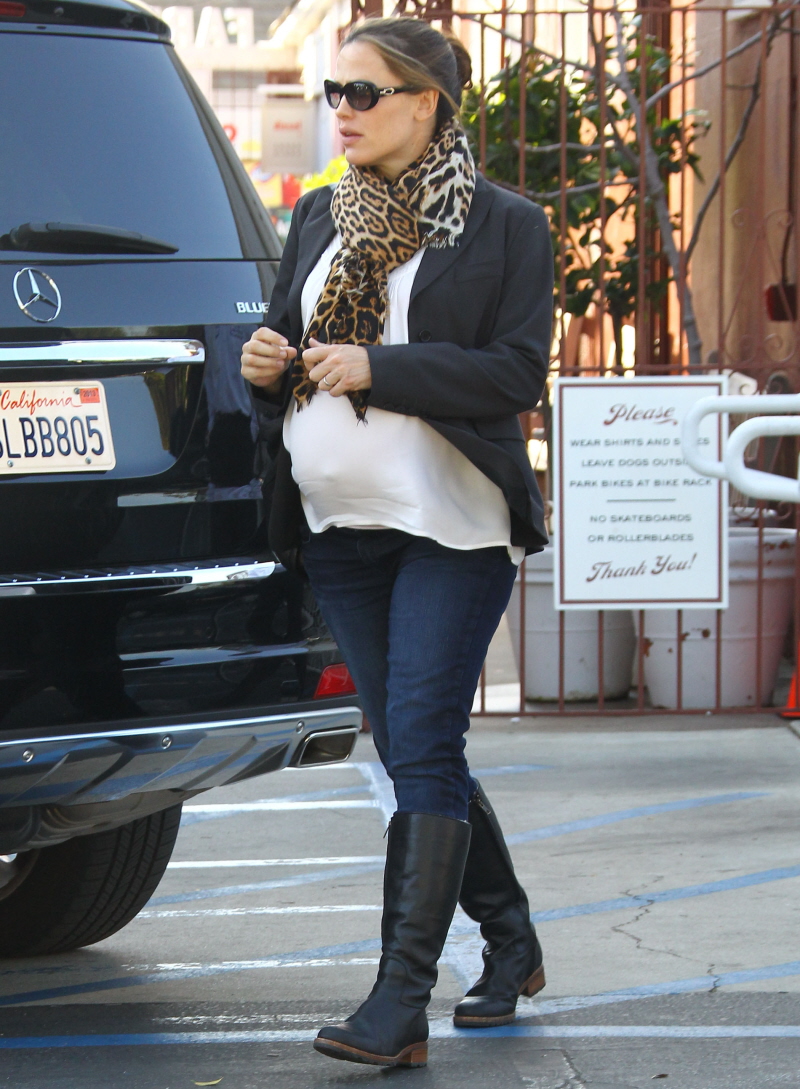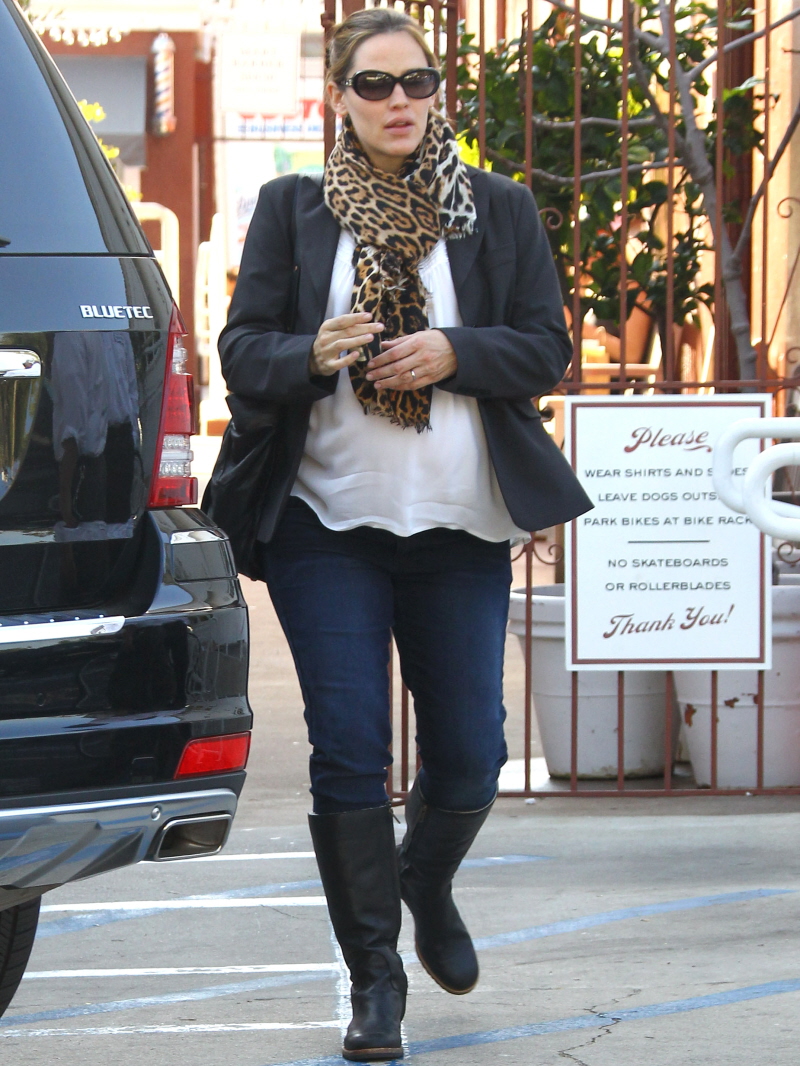 Photos courtesy of Fame/Flynet.