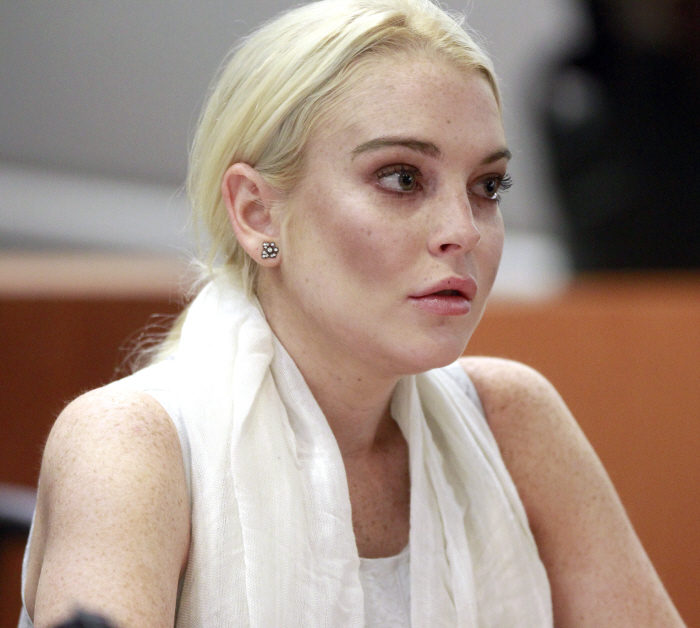 A few days ago, Radar had an "exclusive" report that water is wet, the sky is blue, and Lindsay Lohan was doing drugs and getting hammered at the Chateau Marmont. Another day, another pathetic display from the Cracken. Many of us had questions about the incident, but not about the veracity of the incident. Our questions were "Why isn't she being drug tested?" and "Is she doing meth at this point?" and of course, "How is she paying for this?" The last question was particularly relevant given that LL seems to have completely moved out of her Venice Beach condo/crack den and is now back to living full-time at the Marmont. Well, Radar has some answers – the Cracken is NOT paying to live at the Marmont. A "friend" is giving her a room.
Lindsay Lohan has ditched her condo in trendy Venice Beach because of security concerns and she is currently residing in a room at the infamous Chateau Marmont in Los Angeles for free, RadarOnline.com is exclusively reporting.

The embattled actress,25, moved out of her beach residence because of several stalkers that have attempted to make contact with her.

LiLo has an artist friend who bought a room at the Chateau Marmont for a year, and he offered the room to her because he wasn't using it.

"Lindsay is currently living in a room at the Chateau and not in a bungalow. She has a very close friend that is an artist that has a room he occasionally uses at the hotel. He learned that she was moving out of her condo, and he offered her the room because he wasn't using it. This is a temporary situation for Lindsay right now. Lindsay's team is currently looking for a new residence in the area that would offer her more security, perhaps a house in a gated community or a condo," a source close to the actress says.
A standard room at the Chateau Marmont boasts 300 square feet, a queen sized bed and the standard rate is $435.

As RadarOnline.com previously reported, Linds appeared to be under the influence at the hotel on Sunday night.

"Lindsay was spotted going to the restroom with a male companion on numerous occasions in a short amount of time," an eyewitness told RadarOnline.com. "When the two of them emerged from the bathroom, Lindsay was giggling and her nose appeared red. Lindsay was spotted only drinking water in the lounge area, but she appeared to be loaded on something, and she seemed under the influence. Lindsay's eyes were glassy and her pupils were constricted."

The actress is currently on probation for her no contest plea in her misdemeanor theft conviction. Judge Stephanie Sautner has ordered Lindsay to complete her court ordered community service at the Los Angeles County Morgue, but LiLo isn't randomly drug tested.

"We are not commenting on Lindsay's living arrangements," Steve Honig, Lohan's rep told us.
[From Radar]
If this "artist friend" of Crackie's is renting the room at the standard nightly rate, the annual cost of housing LL is nearly $160,000. Now, I'm sure that the artist friend is getting some kind of discount, considering he's renting the room with a year's advance – but still, you're talking about six-figures, most likely. What are the chances that the artist friend is a john? What are the chances that the artist friend is a pimp? What are the chances that LL is "working off" the cost of the room in a really sketchy, sad way?
UPDATE: There are a few more LL stories this morning, and they don't deserve another post. First up, X17 & HuffPo claim that LL is dating Henry Hopper, the 21-year-old son of the late Dennis Hopper. They were spotted together on Tuesday at a Venice Beach liquor store "where they fetched a bottle of Grey Goose vodka and Red Bulls… A source also reports that the pair were sharing lovey-dovey kisses while in the vehicle." However! TMZ reports this:
Lindsay Lohan says there's NO TRUTH to reports she was boozing at a SAG Awards after party this weekend … and now, TMZ has learned, she's threatening to SUE the media outlets that published the story in the first place.

A source close to the actress tells TMZ … Lindsay is already exploring her legal options with her attorneys … because she feels the false stories are sabotaging her effort to save her career.

Lindsay acknowledges she WAS at the party at the Chateau Marmot hotel in Hollywood Sunday night … but insists she was sitting with Alan Cummings the whole time and ONLY drank water.

We're told Lindsay's also pissed over reports about a recent gas station makeout session with Dennis Hopper's son Henry (pictured above), where she allegedly purchased Red Bull and vodka.

Sources close to LiLo tell us the actress is adamant the two are just friends … NEVER MADE OUT … and the only items she bought were soda, chips, and cigarettes.
Whatever. Water is wet, the sky is blue and LL is a cracked-out, litigious drunk.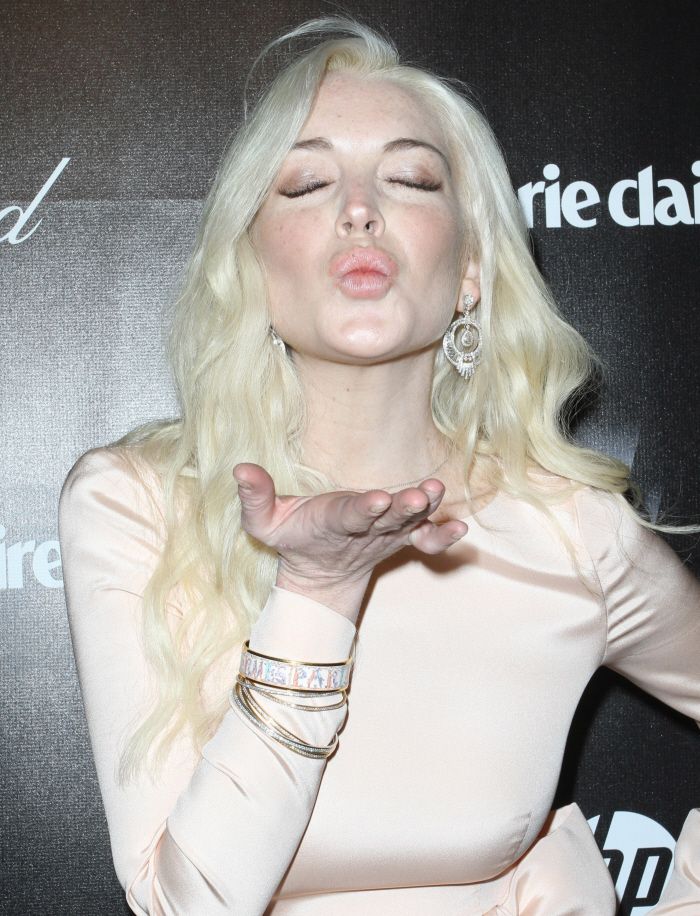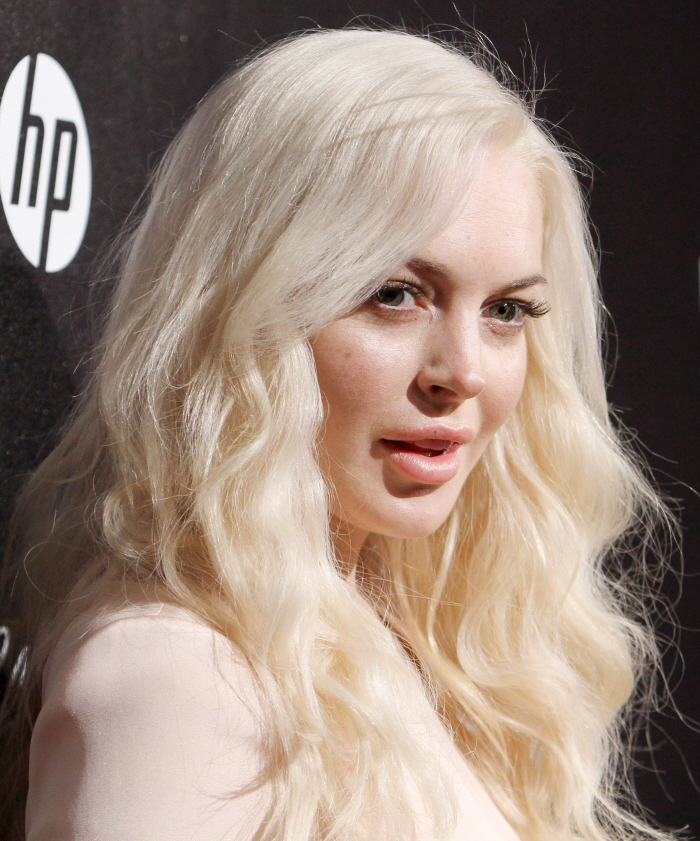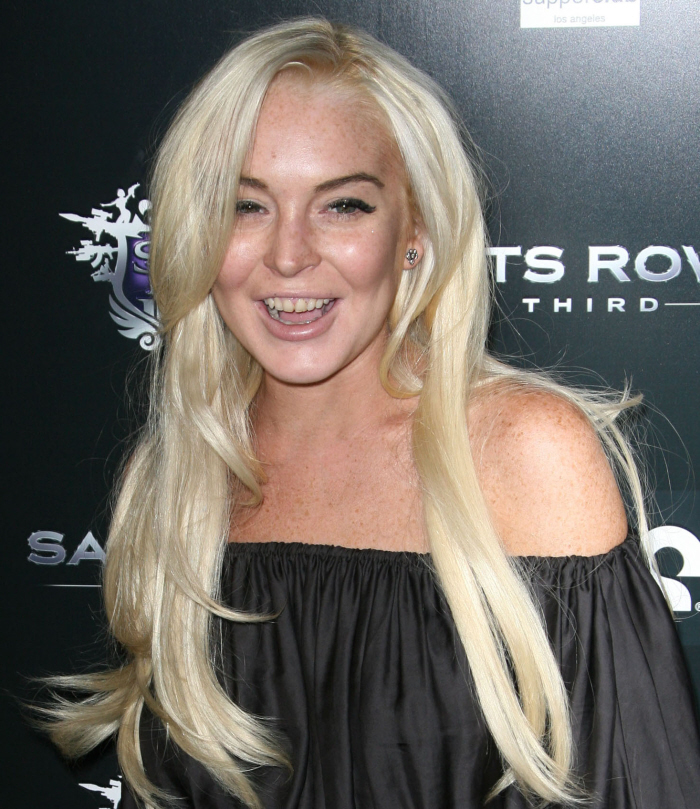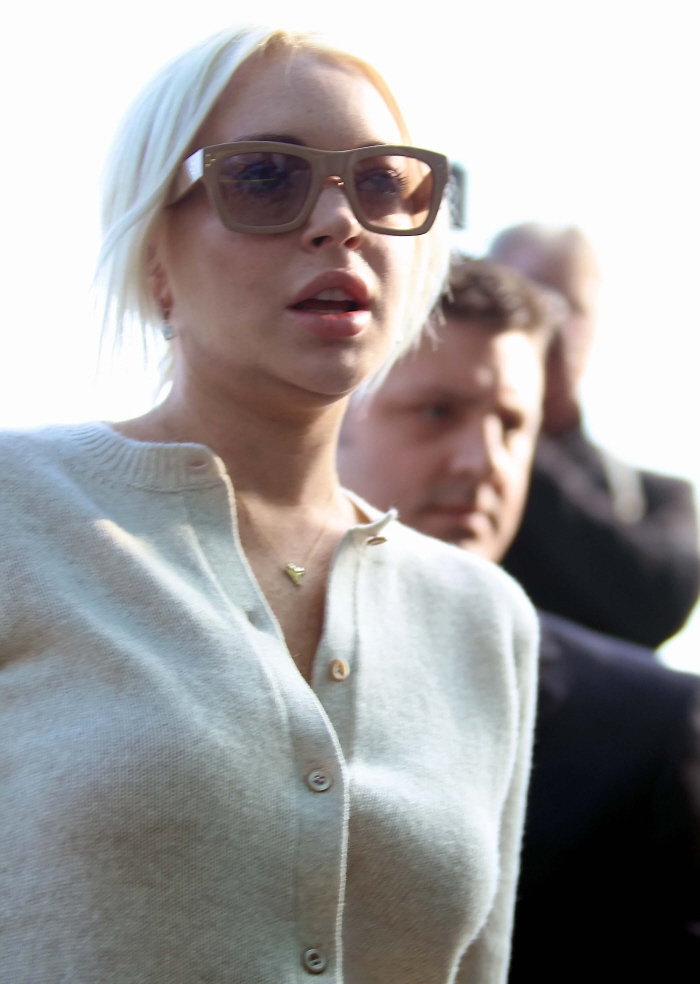 Photos courtesy of WENN.