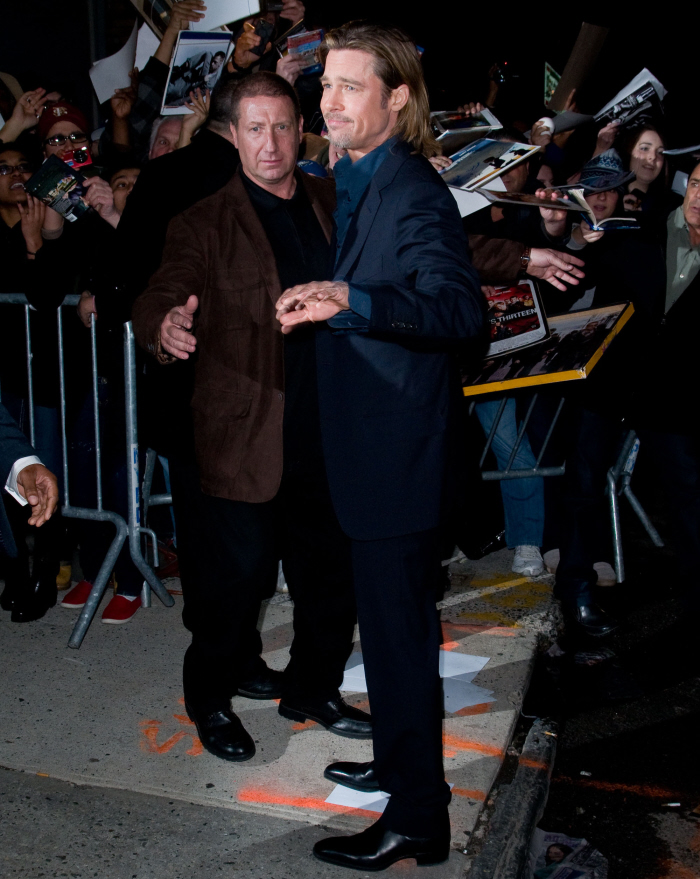 Here are some photos of Brad Pitt entering The Daily Show's studio yesterday. As we discussed yesterday, Brad Pitt and Jonah Hill have been all over the place promoting the DVD release of Moneyball, and incidentally campaigning for their Oscars. They already did Inside the Actor's Studio, and the Today Show. I'm surprised Jonah Hill didn't join Brad for this Daily Show appearance, but maybe Jon Stewart just wanted Brad all to himself. I'm including the videos from Brad's appearance…
Part One – Brad and Jon are talking Moneyball, baseball and Oscar campaigns:
Part Two – Brad talks about New Orleans and Make It Right.
This was one of Brad's better interviews, honestly. He was funny and accessible with Jon, and I hope Brad comes back to The Daily Show again.
I'm also including some interviews Brad and Jonah did with Vanity Fair for The Hollywood Issue. These aren't all that groundbreaking or anything, but they're interesting for the stans.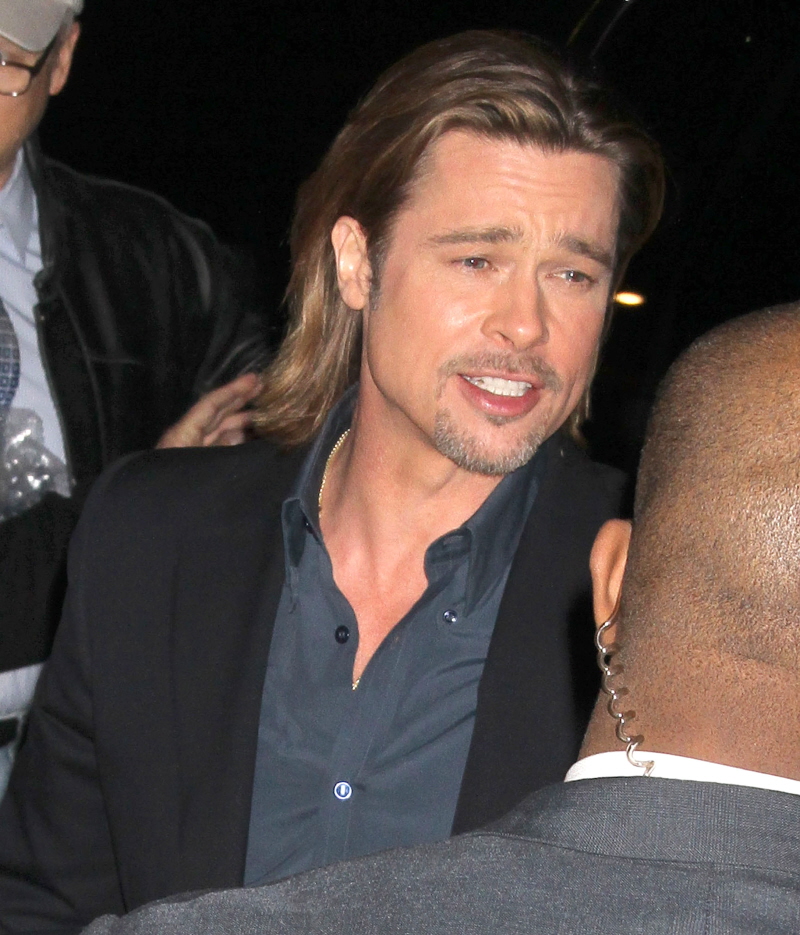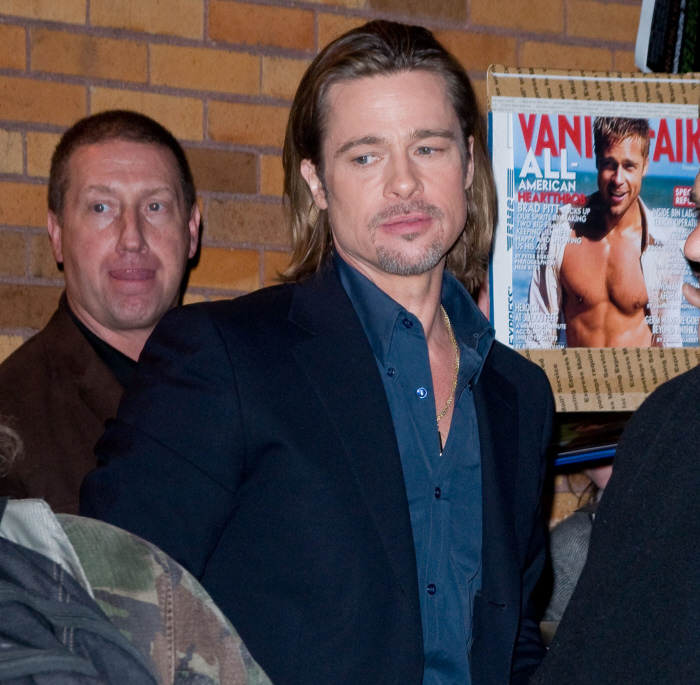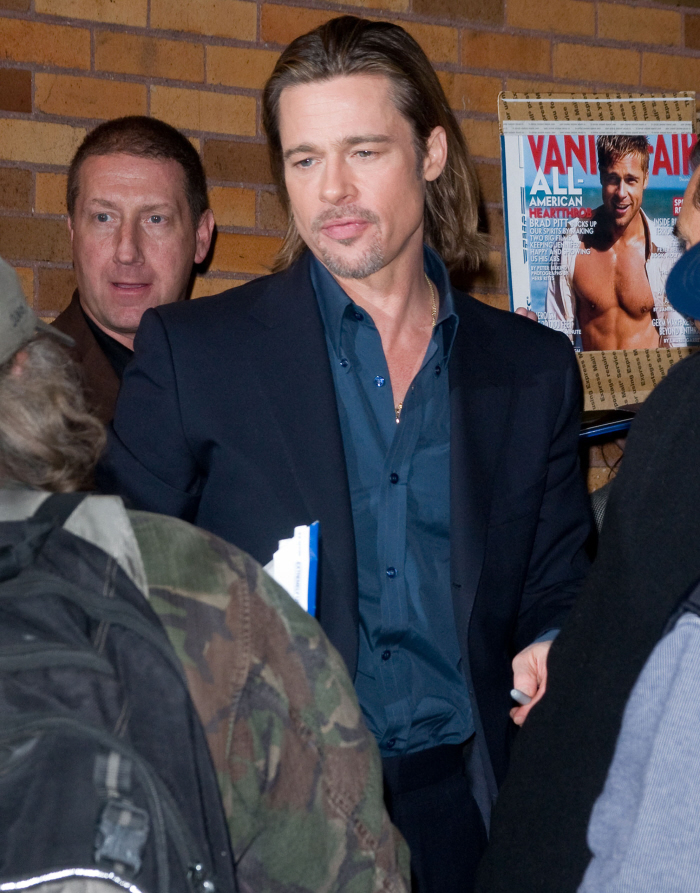 Photos courtesy of Fame/Flynet and WENN.