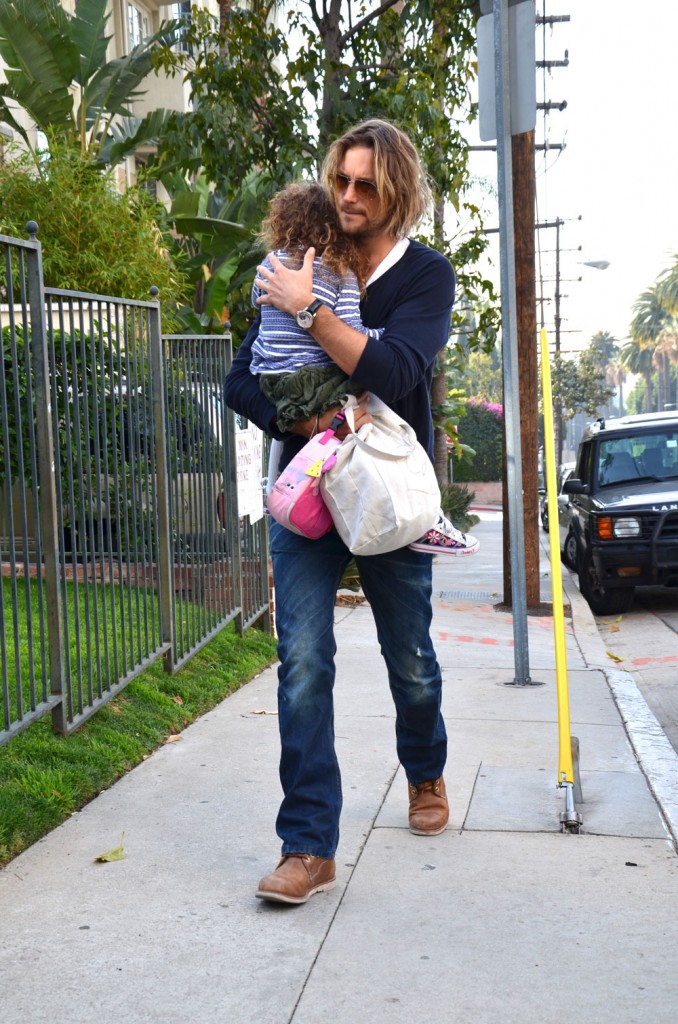 I first wrote most of this story with the assumption that Gabriel Aubry had just won his court custody battle, and that the judge had ruled that no changes be instituted in his joint custody agreement with Halle Berry for their nearly four year-old daughter, Nahla. However, a careful re-reading of this story on Radar helped me to realize that I was wrong. I asked Kaiser to read it too, and she came to the same conclusion. Gabriel Aubry's team has been feeding details to Radar (see these two articles) and in this latest leak, they try to make the claim in the title that "Halle Berry's Baby Daddy, Gabriel Aubry, Triumphant In Custody Battle." All the article claims, though, is that the hearing went heavily in Aubry's favor. Nowhere in the article does it state that a ruling has been made, just that Child and Family Services recommends that no changes be made to the current agreement.
To recap: Halle was calling for a "no contact" order following an incident in which a nanny alleged that Gabriel pushed and screamed at her. The nanny's request for a restraining order against Gabriel following that instance was not granted, nor was the "no contact" order by Halle. An investigation into the charges of battery and child endangerment against Gabriel is ongoing. Meanwhile Child and Family Services has recommended joint parenting classes for Halle and Gabriel, counseling for each of them, anger management classes for Gabriel and counseling for Nahla. They've also apparently recommended that the custody agreement continue as is, but that's just their recommendation. Here's Radar's report. TMZ has very little detail on this court hearing, probably since it favors Gabriel and there's no official ruling yet.
As RadarOnline.com previously reported the former couple squared off in a Los Angeles courtroom on Monday over allegations that Aubry pushed the nanny while holding the toddler. The hunky Canadian model has emphatically denied the allegations, but is under criminal investigation for battery and child endangerment.

The Los Angeles Department of Children & Family Services became involved after the nanny filed a police report, which is routine in any situation when allegatiosn of child abuse are made.

"Social workers recommended that absolutely no changes be made in the current custody agreement, which the judge gives tremendous weight and consideration to," a source close to the situation tells RadarOnline.com. "Halle and Gabriel essentially have joint custody of Nahla. DCFS found absolutely no basis to the claims that Gabriel physically assaulted the nanny, or has ever physically abused Nahla.

"There was nothing found to substantiate the nanny's claims, and social workers felt that a restraining order that Halle was seeking wasn't necessary, and would actually harm Nahla by keeping her from her father…"

While it appears that Aubry will be triumphant in the custody dispute, he and the Academy Award winning actress are going to have to learn together the best way to raise their daughter.

"The report does recommend that Halle and Gabriel attend parenting classes together, so that they can co-parent Nahla. The classes will give them the tools to work through their issues, and hopefully become better parents for it," an insider said.

Meanwhile, "Gabriel Aubry is unlikely to be charged with any crime in relation to the police report the nanny filed," a law enforcement source revealed.
[From Radar]
This is probably accurate, and Gabriel may win this custody battle, but isn't it dumb and reactionary for his side to feed details to the press? Isn't the judge going to see this report on Radar and go "hold on a minute, this is misleading"? I get that Gabriel is trying to counter all the happy family photo ops Halle is staging with her fiance and "Gabriel is an abusive ass" stories that she's leaking, but he's coming off almost as badly as she is. Someone needs to take the high road in this, just for the sake of their daughter. It's going to be interesting if they ever do attend joint parenting classes. How do you teach exes to grow the hell up and stop fighting over every little thing?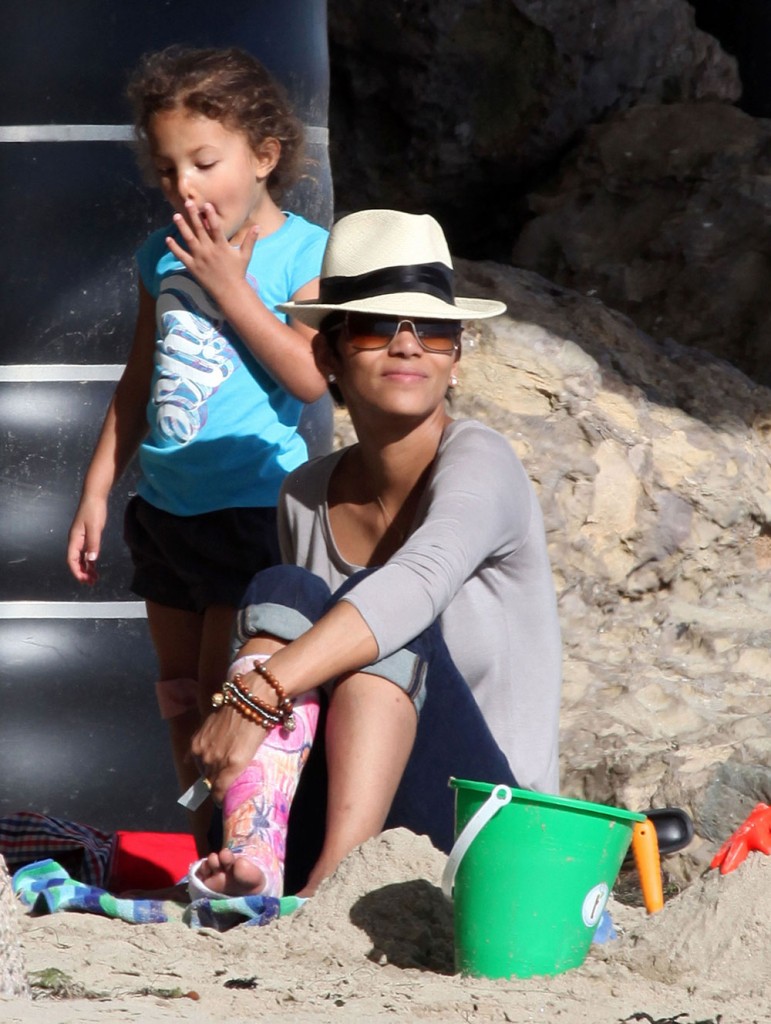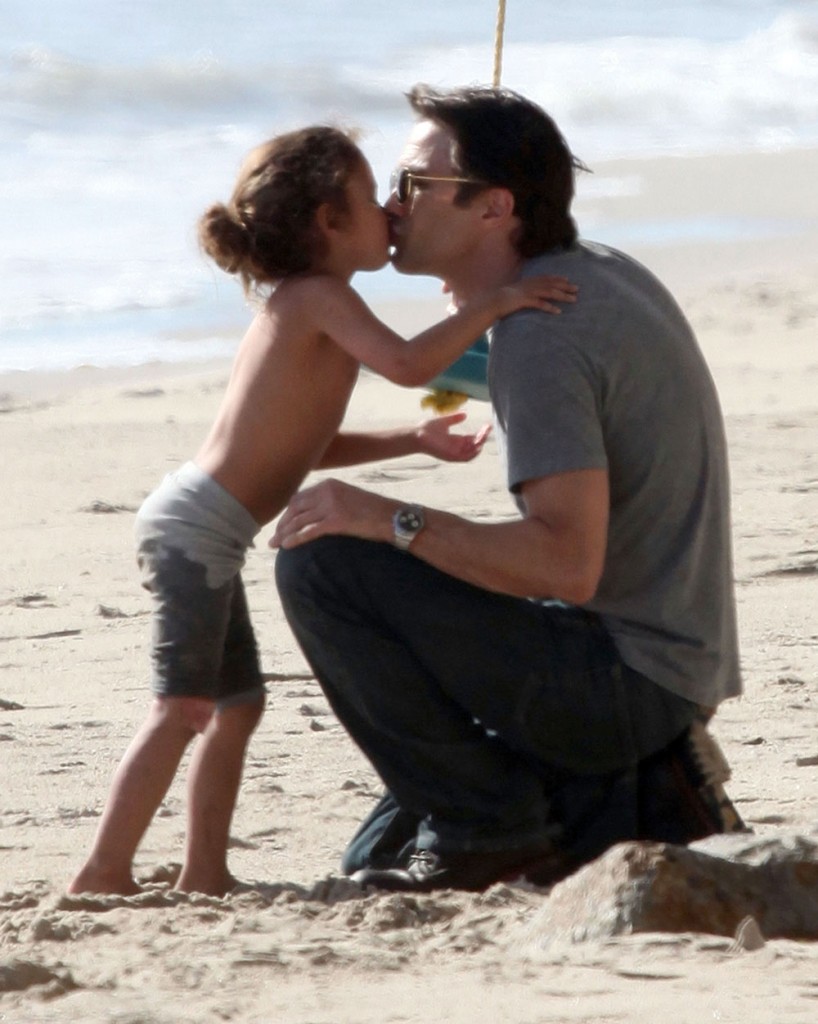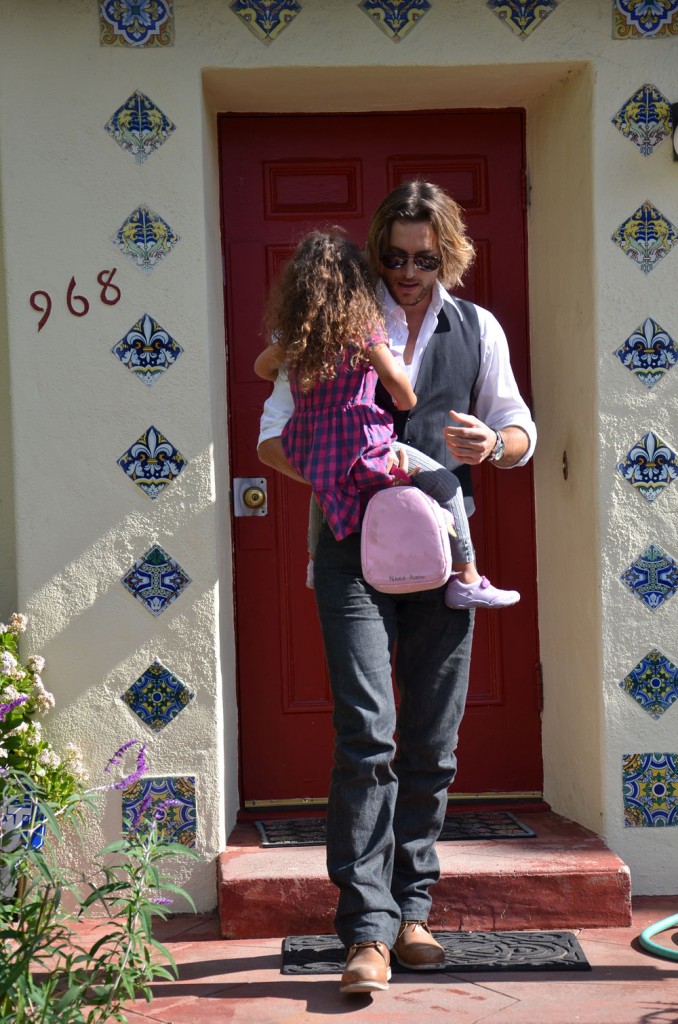 Photos are from 1-29, 1-31 and 2-1. Credit: Fameflynet and WENN.com