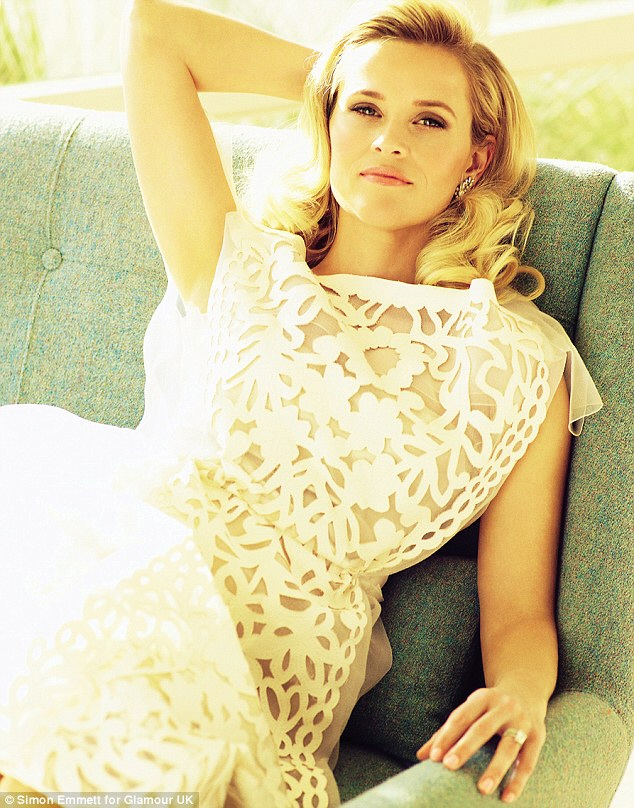 Reese Witherspoon covers the March issue of Glamour UK, all to promote her latest film, This Means War. That's the one where we're supposed to buy that Chris Pine and Tom Hardy are super-spies vying for Reese's affection. The styling on this photo shoot is much more standard Reese, as opposed to how Elle Mag was trying to make her seem last month – like a Jennifer Aniston-style beachy ditz. Glamour UK made Reese look how she usually looks – pulled-together, dainty, lady-like, pretty. I prefer Reese like this, because I think this is close to how she really is. Anyway, here are some highlights from Reese's interview:
Reese on plastic surgery: "I'm not for it. I'm not against it. I have plenty of friends who do stuff and if it makes you feel good, great … but I don't think it's the fix for some sort of unease that you're having about who you are as a human being. I don't think I need plastic surgery at this point: Can we just go day-by-day on that one?"

On body image (she has an underwear scene in the film): "'I don't worry about it. I have the body I earned: I had two kids and I'm still strong and healthy. And you start to have a different respect for your body the older you get. Instead of tearing yourself apart all the time, you start to go 'Oh wow.'"

On being frugal: Although she recently splashed out on a black Valentino bag, she revealed she can't bring herself to buy an expensive bag from The Row – Mary-Kate and Ashley Olsen's fashion label. She laments: "I have this fixation about this black leather The Row purse, but it's so prohibitively expensive, I will not allow myself to buy it. I literally go to the store to visit it. Too much money – it feels decadent. I can't wrap my brain around it. If I bought it, I'd only feel upset about it and take it back." However, she justified her purchase of the Valentino bag, because "it's super-plain and beautiful and just feels like something you'll have forever."
[From The Mail]
I'm sure Reese's comments about plastic surgery will get lots of play, but I find them pretty boiler plate. I buy that she's not getting tweaked, and I buy that she doesn't judge (too much) when her friends get tweaked. Meh. What I find really interesting is the stuff about her frugality – do you think that's for real? I'll buy that Reese is the kind of woman (like me) who can talk herself out of buying something expensive even though she really wants it. But it feels like Reese is trying too hard to relate to "normal" women, right? That's the aim of the story – "I live on a budget too, y'all!"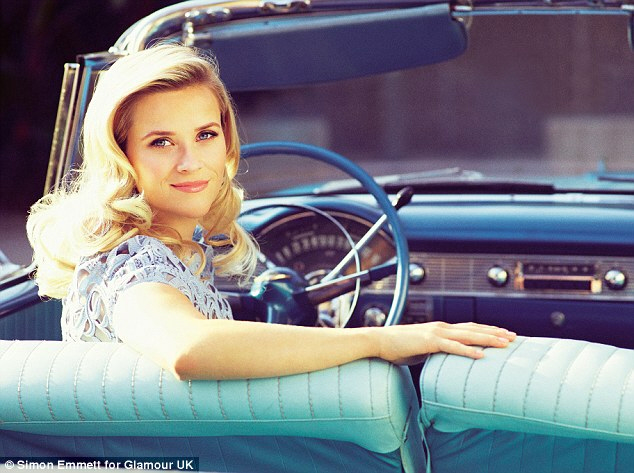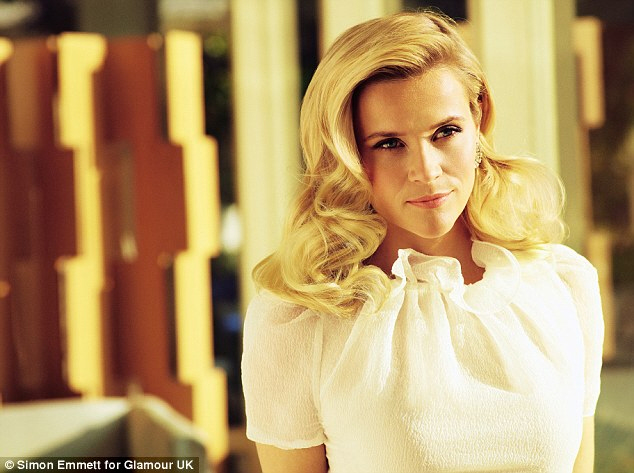 Glamour UK photos courtesy of The Mail.