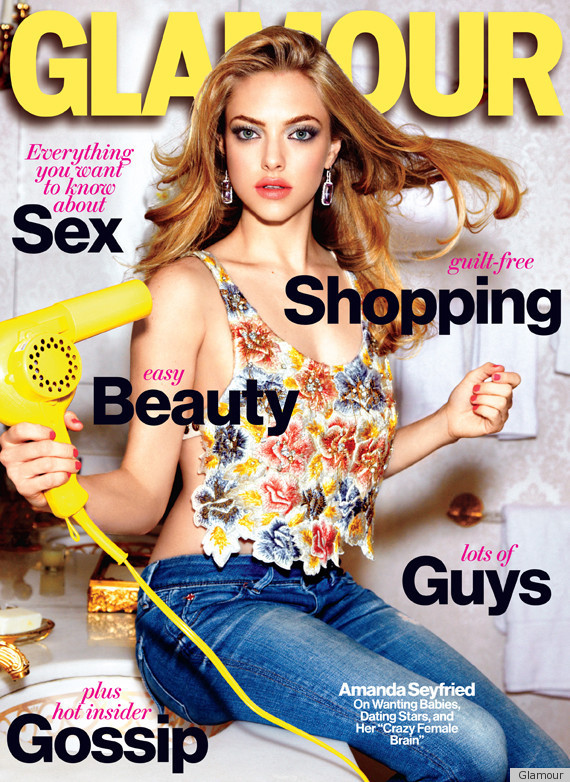 The socially awkward Amanda Seyfried covers the March issue of Glamour. While the cover shot (seriously, a hairdryer?) looks like it belongs on the cover of Teen magazine instead, the rest of the shoot (included below) is much better. As far as the accompanying interview is concerned, Amanda discusses her on-off again boyfriend Dominic Cooper, babies, and getting naked with her dog.
On dating non-celebs: You learn very quickly what people are so enamored with, and it's not necessarily me. I think it's all the bullsh-t of the idea of someone who's famous, which seems more exotic than the fact. You have to be careful whom you date, but I had a great time this summer."

On her ex, Dominic Cooper: "He was my last real boyfriend. We still joke about having kids, like, 'If it doesn't work out with other people, we might as well just have a child,'" Seyfried says. "And there's a part of that that feels. . . possible."

Is she going through a 20s slut phase? "No! I'm terrified of being promiscuous. I don't like the feeling you get when it's not something that you truly want to do, and I hate the emotional abuse you give yourself afterward. It's just uncomfortable when you're with somebody and you're like, 'I don't really know if I'm even comfortable with this. Why did I? Eww!' I think dating can come without sex. I think that's a really fun way to do it. Right now I'm happy to not have someone's naked body around me. Except for my dog's."

She'll never date Justin Timberlake: "I think any female that meets him at first is like, 'I want to date you.' He seems so perfect, but you get to know him, and he's a good pal. He'll tell you what he really feels. But, you know, he's really famous, which has its downsides."

On having kids: "I think about kids all the time. I feel like the next person I commit to, that's going to be the guy who I'm going to have kids with. That's in my crazy female brain. So that's why I'm like, 'I can't commit.'"
[From Glamour]
When Amanda insists that she's not promiscuous and can do dating without sex, is she trying to tell us that she never slept with sort of ex-boyfriend Ryan Phillipe? I really hope that's the case — not because I don't want Amanda to get any action but because it's so damn amusing to think of Ryan wining and dining a gorgeous chick (and taking her to Paris) and still not getting anywhere in the sack. Let's face it, Ryan is a douche, and Amanda is better off without him.
As opposed to her personal life, Amanda seemingly has no problem playing loose women on camera. She's currently playing Linda Lovelace, got super naked in Chloe, and made out with Megan Fox in Jennifer's Body. So I guess she reserves her wild side for her acting career, which is fine. Here's the rest of the Glamour editorial spread with Amanda. She's so damn unmistakably beautiful, but it's such a shame that she's not terribly interesting as an interview subject.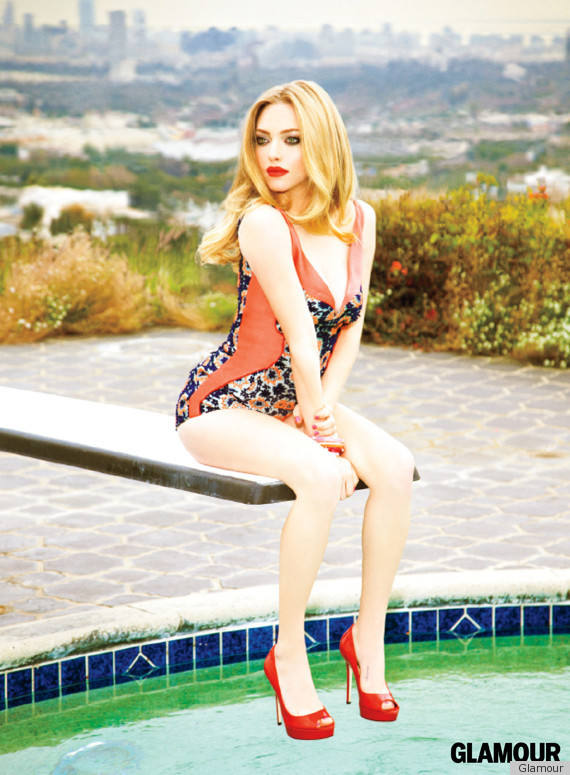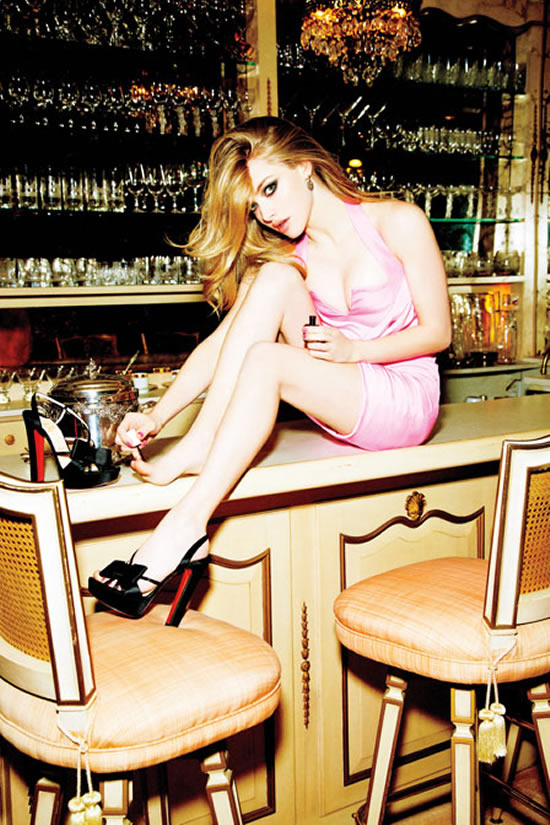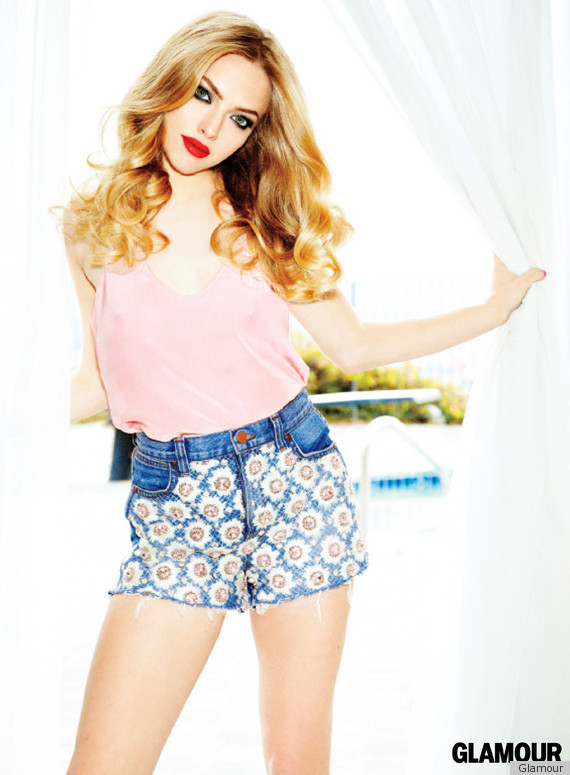 Photos courtesy of Glamour and HuffPo