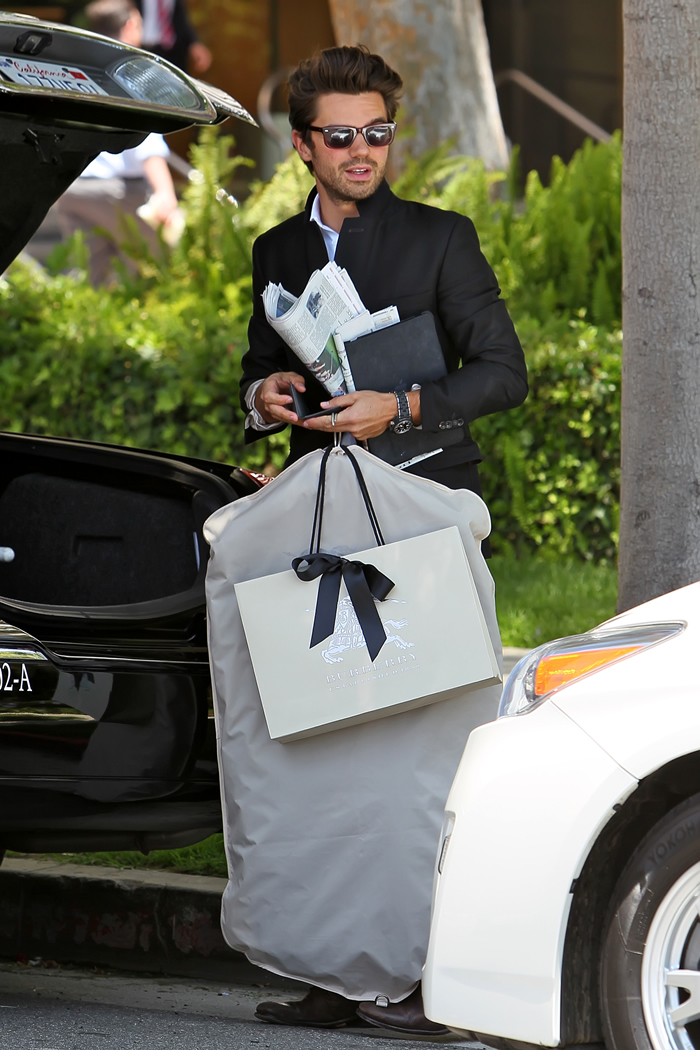 Last we heard about Amanda Seyfried, she and douche supreme Ryan Phillippe had broken up again, and Kaiser was thinking that Amanda might possibly end up on Justin Timberlake's radar since they recently filmed together. Clearly, Amanda had a bit of a thing for JT since she was shamelessly flirting with him while naked during an interview, but whatever. The girl definitely has a type, but JT (presumably) isn't interested in hitting that because Amanda's reverted back to a previous douche.
According to WENN, Amanda and her ex-boyfriend Dominic Cooper went shopping together at Burberry in Los Angeles, and these photos reportedly show Dominic waiting to be picked up after Amanda paid up with the parking garage attendant. Although I'm not sure why she'd ever return to a dude who acquired quite a reputation for cheating (including but not limited to fugitive Lindsay Lohan in Cannes) while they were together. Of course, Amanda and Dominic took a break after the Lohan incident, but now all is forgiven. This girl needs a new barometer, and fast.
Poor Amanda. She's evidently a slave to her own admission, "I need to be needed," but it's still quite clear that — other than her appallingly awful taste in men — her own puppy is still the most fascinating thing about her.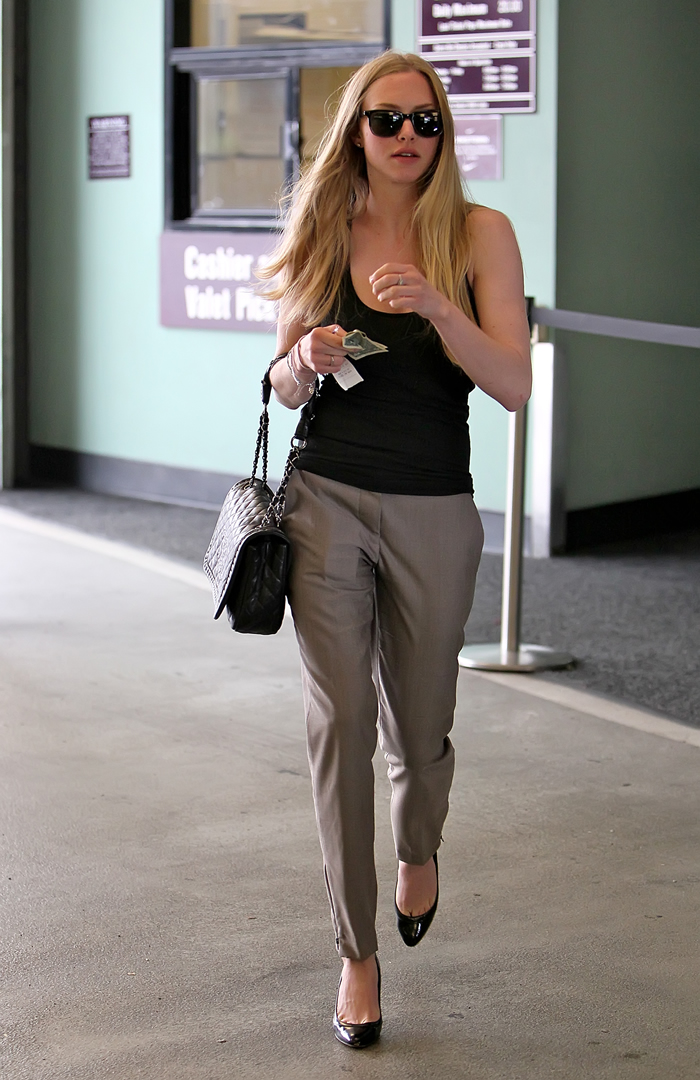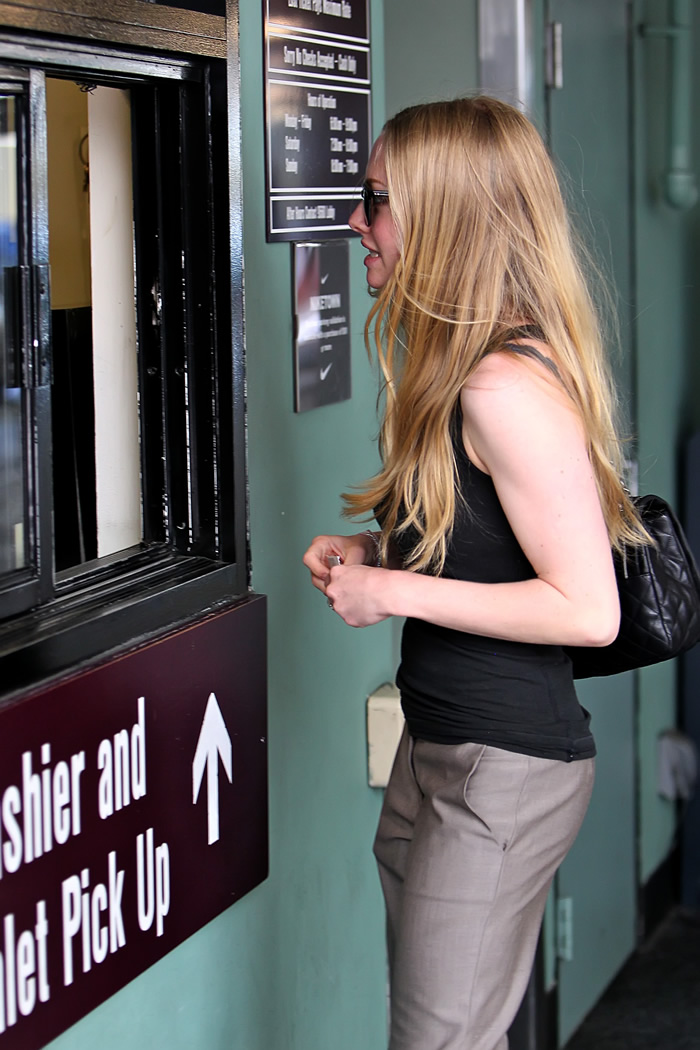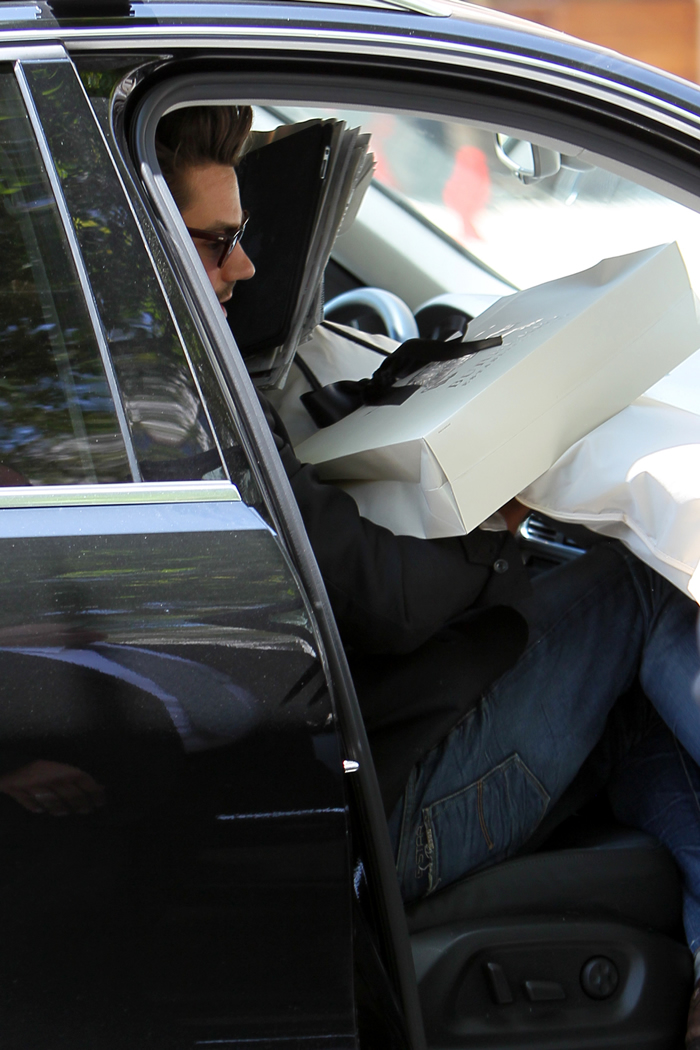 Photos courtest of WENN