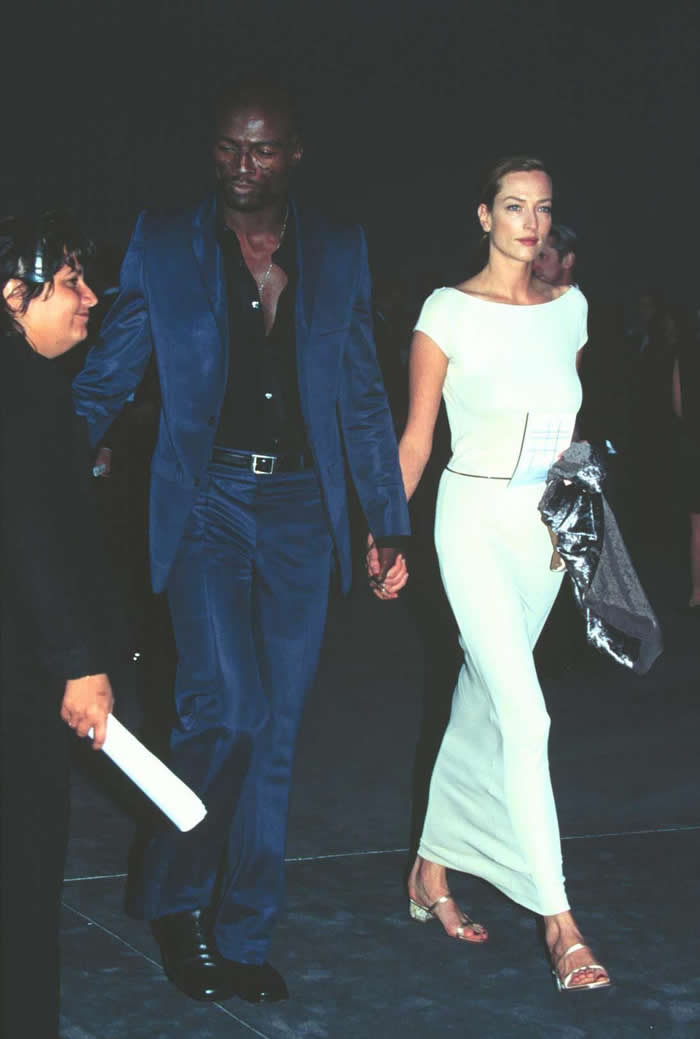 Anyone remember Tatjana Patitz? She's a German model who was pretty big in fashion circles in the 1990s — Patitz appeared on that infamous Vogue cover (alongside Naomi, Linda, Christy, and Cindy) and was one of several supermodels featured in George Michael's "Freedom" video. Just watching that video takes me back. Anyway, Tatjana happened to date Seal for about a year in 1997, and she has taken it upon herself to speak out about the alleged violent temper that has already been the subject of speculation. Tatjana confirms that, in her experience, Seal does indeed have "anger issues," and she believes that Heidi is doing the right thing by leaving the relationship. The first instinct here is to say, "Poor Seal," because it must really suck having a famous ex-girlfriend claming such things about you, but this is worth a read:
She fell for him because of his amazing talent and charming personality. But Seal's former girlfriend Tatjana Patitz has broken her silence to reveal she split from the singer because of his temper tantrums.

And she has warned his estranged German supermodel wife Heidi Klum not to consider a reconciliation with the Kiss From A Rose singer for the sake of their children.

According to In Touch magazine she described the 48-year-old English crooner as a selfish and immature man who cannot control his volcanic personality. The model, who is also German, said: "He is not a nice person. He has anger issues. He is definitely not someone who I think of fondly now."

Her claims come hot on the heels of previous reports that Klum, 38, demanded a divorce because she was worried about the effect Seal's "inability to control his temper" was having on their children.

It has also been alleged that the Project Runway star had grown tired of his love of "hard partying." But while there are no suggestions the Londoner was unfaithful to Heidi, Tatjana believes the hunk cheated during their relationship, which lasted almost a year in 1997. While it is not clear if her belief is true, Seal has himself admitted that he had been unfaithful in many of his previous relationships.

Tatjana is pleased Heidi has decided against talking about her husband in public to protect their three children together. Seal also adopted her first daughter Leni, who was fathered by Formula One tycoon Flavio Briatore. Tatjana believes a divorce would be the best option, "because there are children involved."

Heidi and Seal announced their divorce on January 23 following a slew of rumours about the state of their relationship. It was a shock because the perception was they had one of the strongest marriages in showbusiness.

The "Crazy" singer has been mounting a charm offensive which many believe is an attempt to win back his wife. He sang the song "Let's Stay Together" on the Ellen DeGeneres Show, and also wore his ring. Seal told the comedienne: "Yes, I'm still wearing my ring. It's a token of how I feel about this woman." He also told chat show king Piers Morgan his love for Heidi, "had not waned one iota."
[From Daily Mail]
Sigh…. the subject of tempers and the role they play in domestic situations is such a tricky topic. While there have been absolutely no reports of Seal getting physical as a result of his alleged violent outbursts, the implication is definitely there. I'm not saying that he hit Heidi or anything — perhaps it's more of a question of punching walls or the like. In my own experience (and I swear that this is not a generalization) that is based upon people that I have observed, it is entirely possible for a person to be incredibly charming (see Seal's eloquent "Ellen" appearance) and seem very gentle and passive for all outward purposes. Then when the doors close, that personality can change in a very drastic manner. While it's really easy to feel sorry for Seal (seriously, he seems so bloody nice) because his ex-girlfriend is speaking out about his temper, let's just remember that she knows the guy. And hopefully, she's not just making sh-it up for money. Not that I'd be pleased to learn that Seal really is a violent ass, but you catch my drift.
Here are some photos of Tatiana from 2010. She's aging well but looks botoxed to the hilt.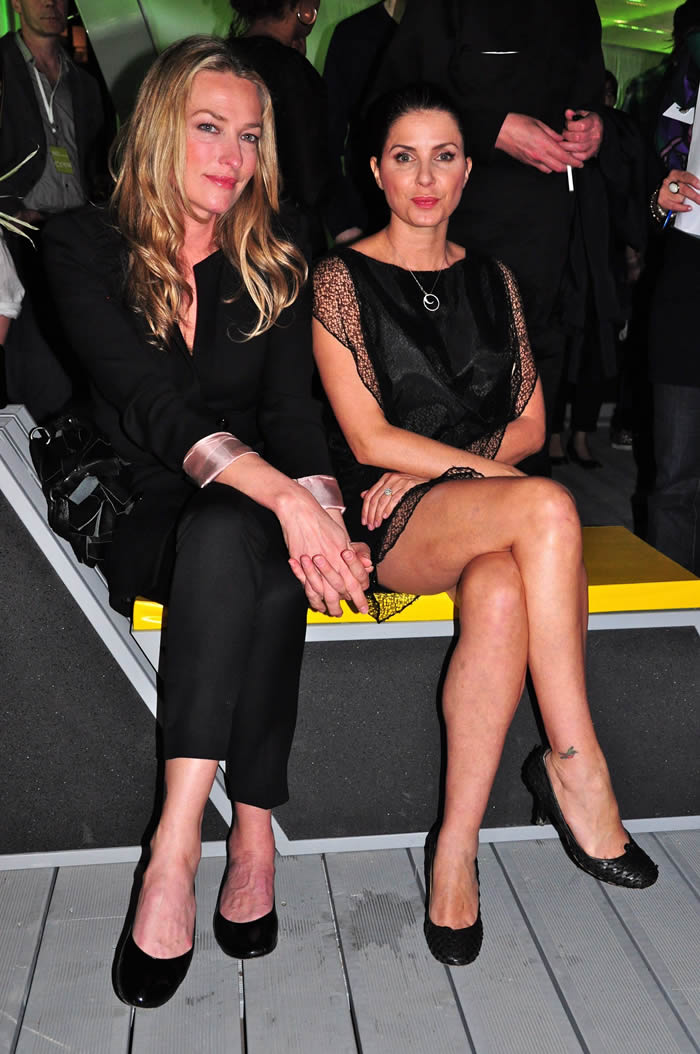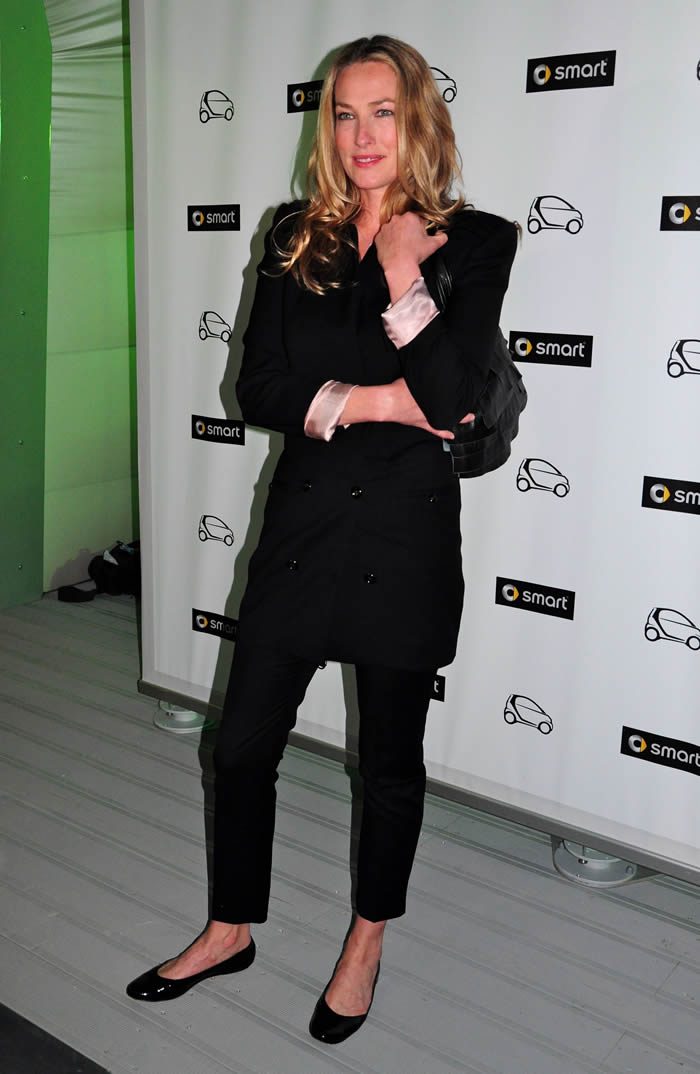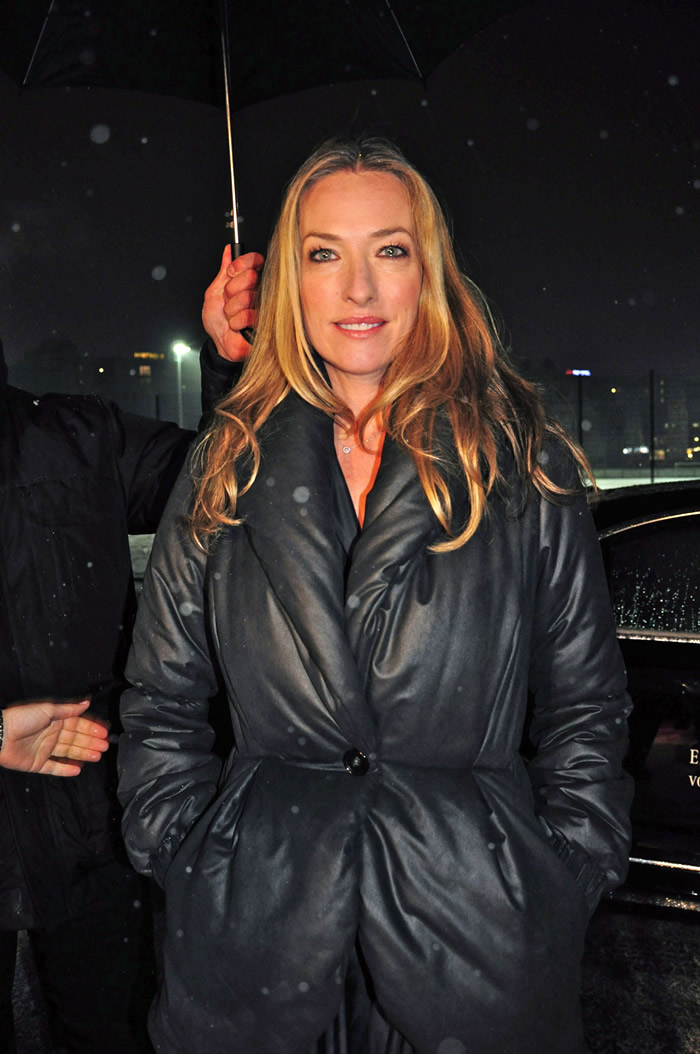 Photos courtesy of WENN