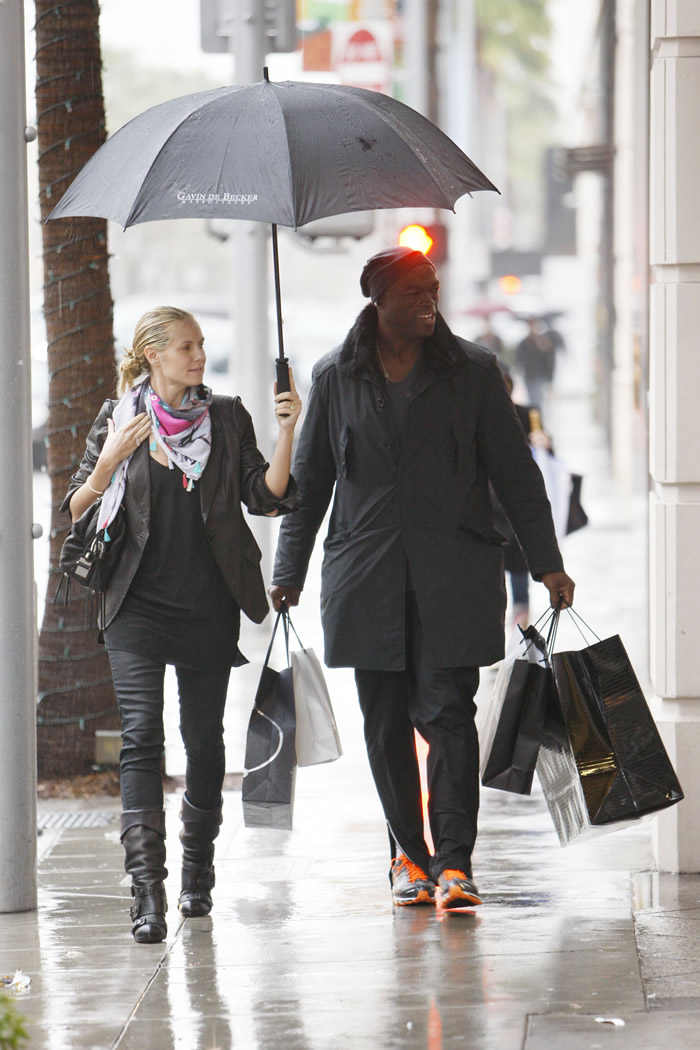 Yesterday, we covered a story about Seal's ex-girlfriend, Tatjana Patitz, who claims that he indeed has a violent temper, and she's glad that Heidi Klum has separated from Seal for the sake of the children. Who really knows about the true nature of Tatjana's motives for speaking out on the matter, but her words do lend credence to previous reports that Heidi and Seal's split had a lot to do with Seal's alleged emotional volatility. As stated previously, I believe that Seal does have an anger management problem that he keeps under wraps in favor of the very passive, eloquent demeanor he recently displayed during the "Ellen" appearance. This belief is based upon my own observations of abusive relationships and not upon any sort of generalization.
Now the tabloids are now painting an even more frightening picture of Seal's behavior towards Heidi and women in general. Yesterday, I was hoping that Seal's alleged temper merely meant that he was a screamer or puncher of walls if anything, but Star puts forth an account of Seal's anger escalating during a mid-January fight, wherein he pushed Heidi with such force that her security guard had to break things up and "physically restrain Seal." Scary, right? Star also talked to an insider on Seal's recent tour who says that he generally treats women with disrespect. This is getting pretty ugly:
"We will be connected [for] the rest of our lives … through this tremendous admiration, respect and love that we have for each other," Seal said of his estranged wife, Heidi Klum, on the Jan. 24 episode of "The Ellen DeGeneres Show." But the "Project Runway" host may not share that sentiment — as Star can exclusively reveal that Seal pushed her in a blowout fight just before their split!

According to a family insider, the couple, who wed in May 2005, got into a full-blown screaming match at their L.A. home in mid-January. "Heidi told friends that Seal just lost it," the insider tells Star. "He was screaming — and, she said, he pushed her. It was horrible."

The encounter escalated to the point that Heidi's security guard had to intervene, a source tells Star. "He had to physically restrain Seal," the source says.

And Seal's bad behavior toward women extends far beyond Heidi, 38. While on tour with the "Kiss From A Rose" singer, a female employee claimed a number of men on Seal's crew subjected her to sexual advancement and verbal harassment — calling her a "hooker" and accusing her of "screwing" her boss. When the situation was brought to Seal's attention, he dismissed it "as a harmless joke," a source tells Star. Then "after a campaign by the male crew members to get her faired, she was sacked."

It all may be a sign of who Seal, 48, truly is. "How can a man with a wife and daughter just let this happen?" says the source. "He just doesn't seem to care."
[From Star, print edition, February 13, 2012]
There's also a story in this week's issue of In Touch that fills in more about the Tatjana tale that we covered yesterday but also quotes an insider that believes Seal is "acting like he's still in love with Heidi" as "an important marketing tool," which is probably true to an extent. Still, I think that Seal is being outwardly charming to try and woo Heidi back, and he's probably not nearly as passively loving behind closed doors. In Touch also includes another statement from Tatjana that Seal was very kind in the early months of their dating relationship because, "In the courtship, it's different."
Well, it's always different at the beginning of every relationship, right? But if you're dating a person with anger problems, such changes can be much more jarring than simple matters like, say, simply being less thoughtful as a relationship wears on. Like I've already said, hopefully this is all a bunch of crap. But if it isn't, Heidi did the smart, strong thing of getting out of the relationship.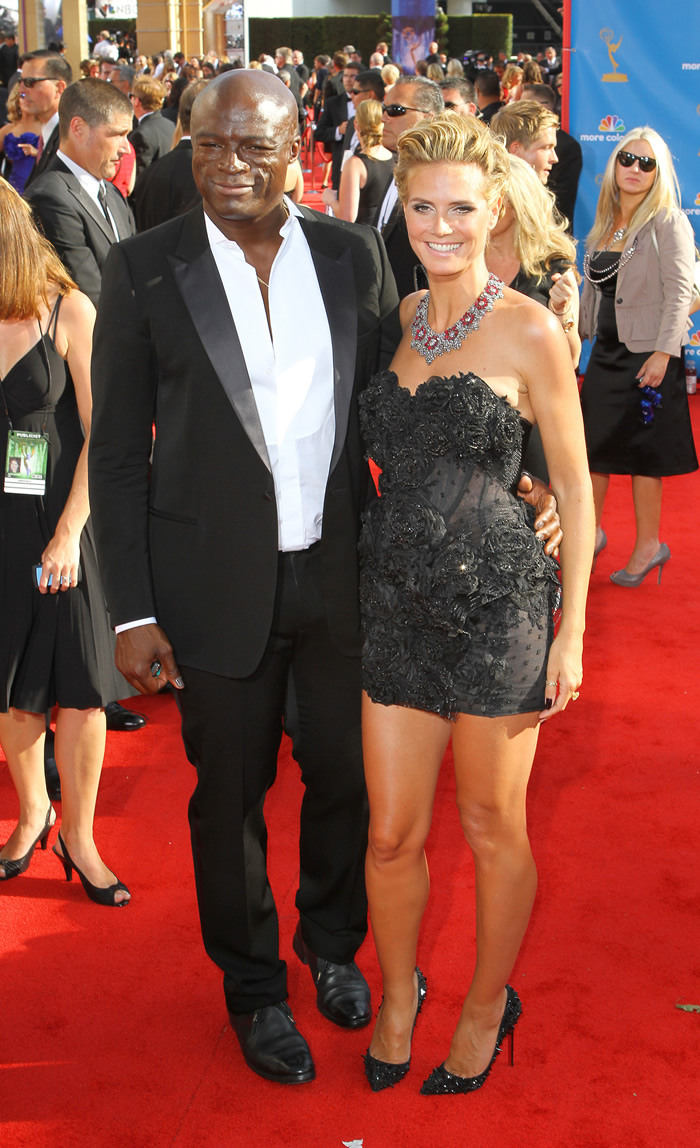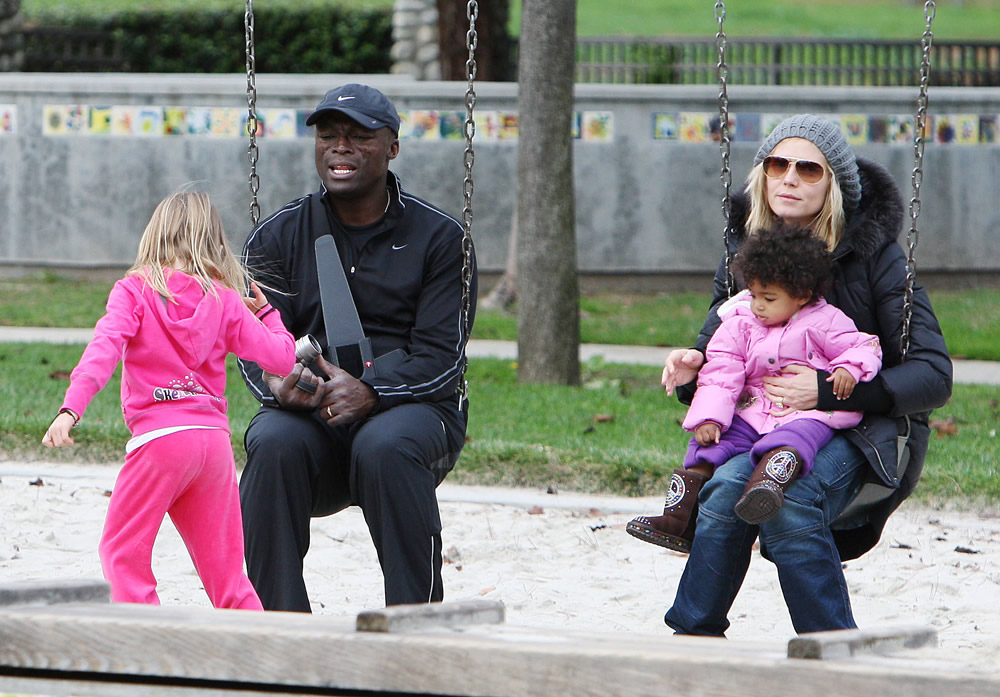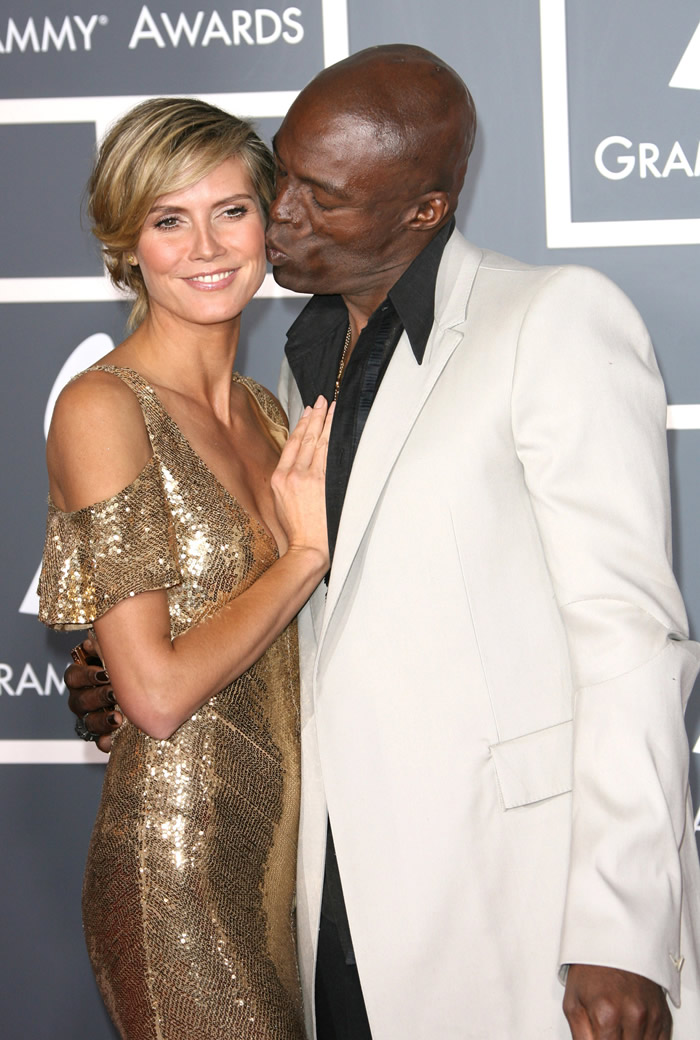 Photos courtesy of WENN