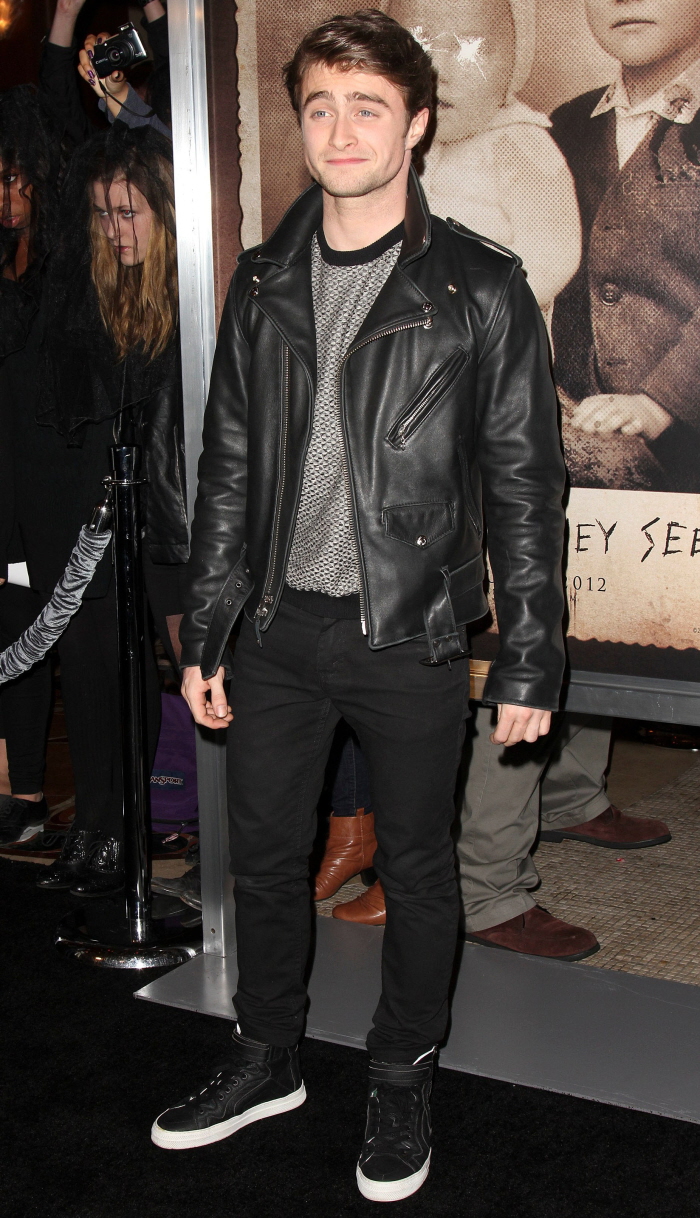 These are some new photos of Daniel Radcliffe at the premiere of his film, The Lady In Black. Look… I love DanRad. I think he's funny, charming, bright, cool and interesting. I find myself attracted to him just because of his personality, and because I personally like a 1970s-style natural bush, and I get the feeling that Daniel does too. All of that being said, this is an AWFUL look for Daniel. I get the feeling that he's really trying to be "cool" in a James Dean way, and it just looks like a really cheesy costume. Don't make me feel sorry for you, Daniel! Just wear a suit to your premieres, for the love of God. This leather jacket makes him look like a really young, really short little kid who just saw Rebel Without A Cause for the first time. Oh, and Daniel needs to pluck his eyebrows. They're getting into Lily Collins territory.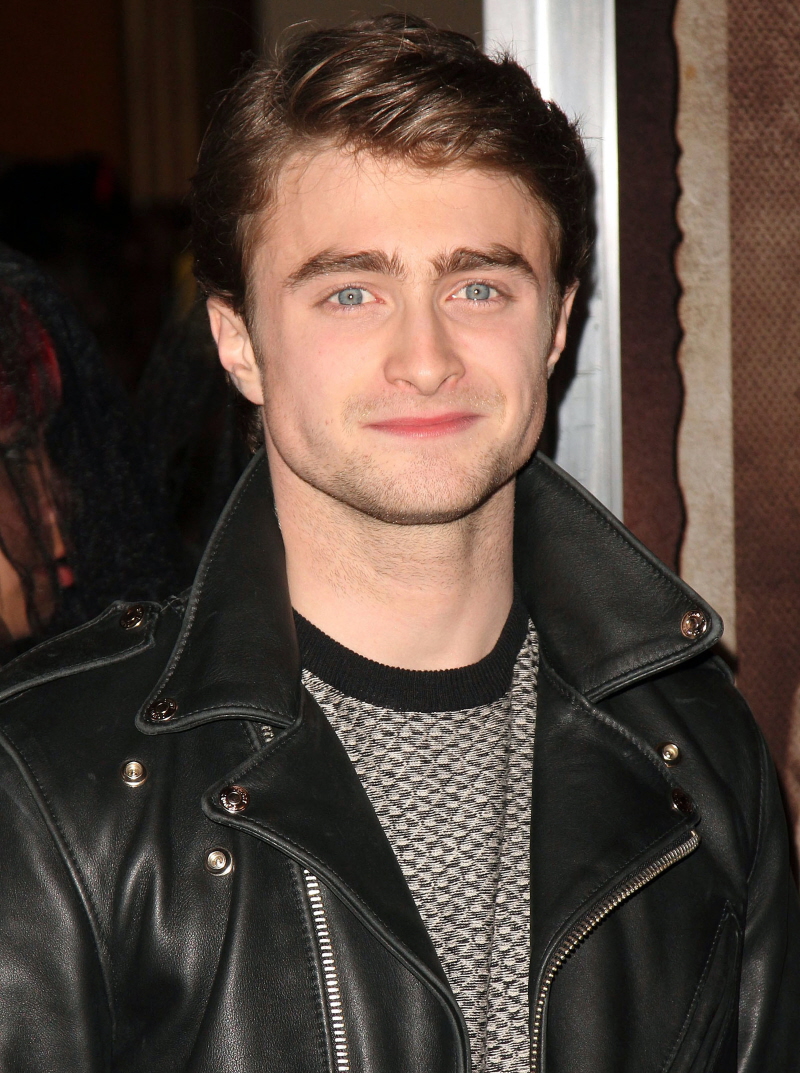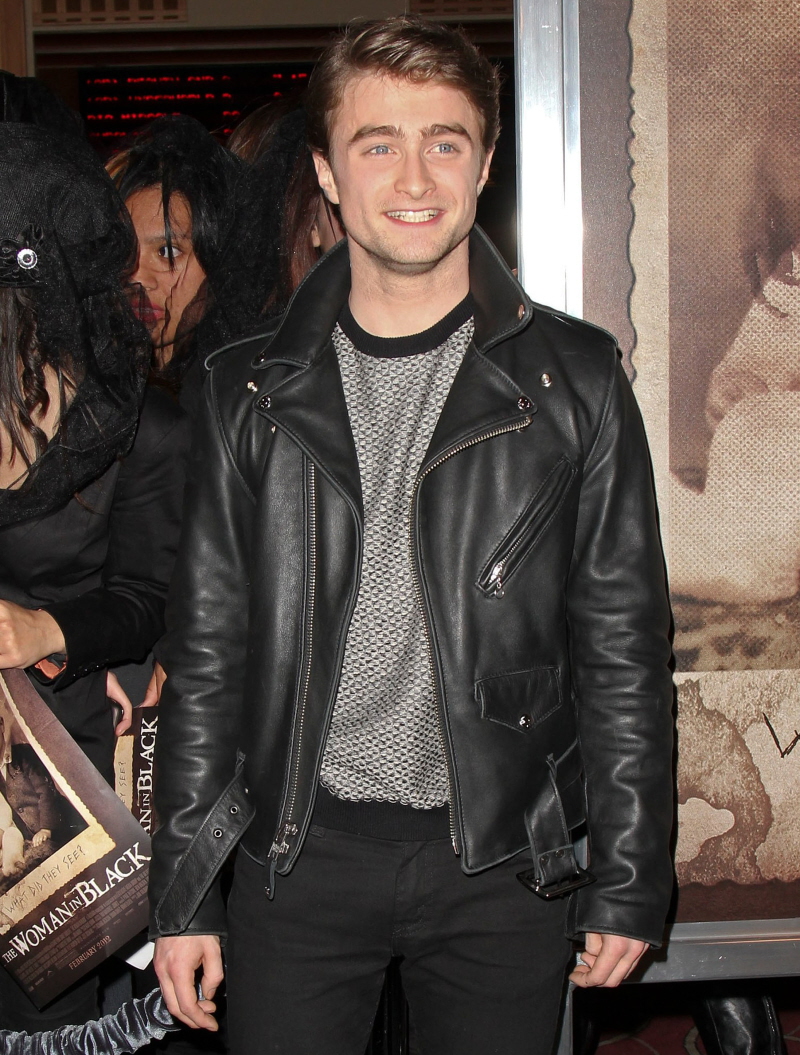 Guess who else showed up at the premiere? DanRad's friend Tom Felton. Damn it, Felton looks HOT. He's been spending more time in America's beaches, getting some color and working a breezier style. I can't say that I like his outfit, but at least Felton looks like he didn't spend an hour on it. Tom Felton: I would hit it. Hard.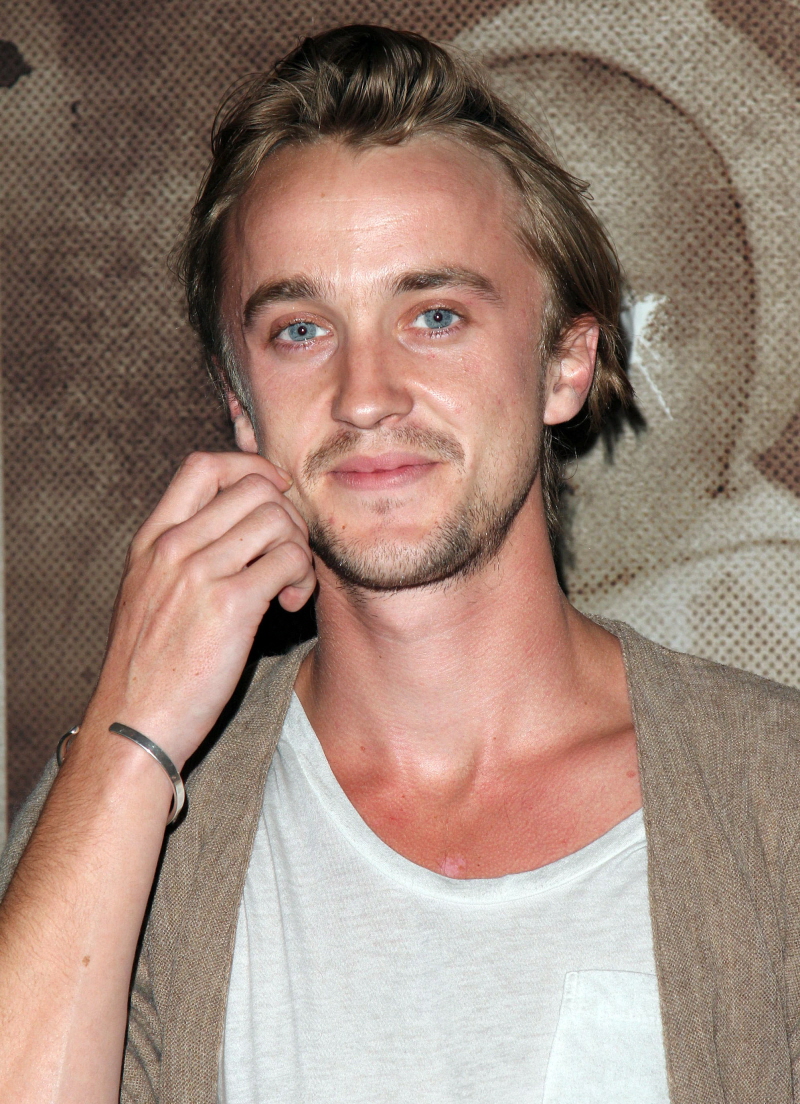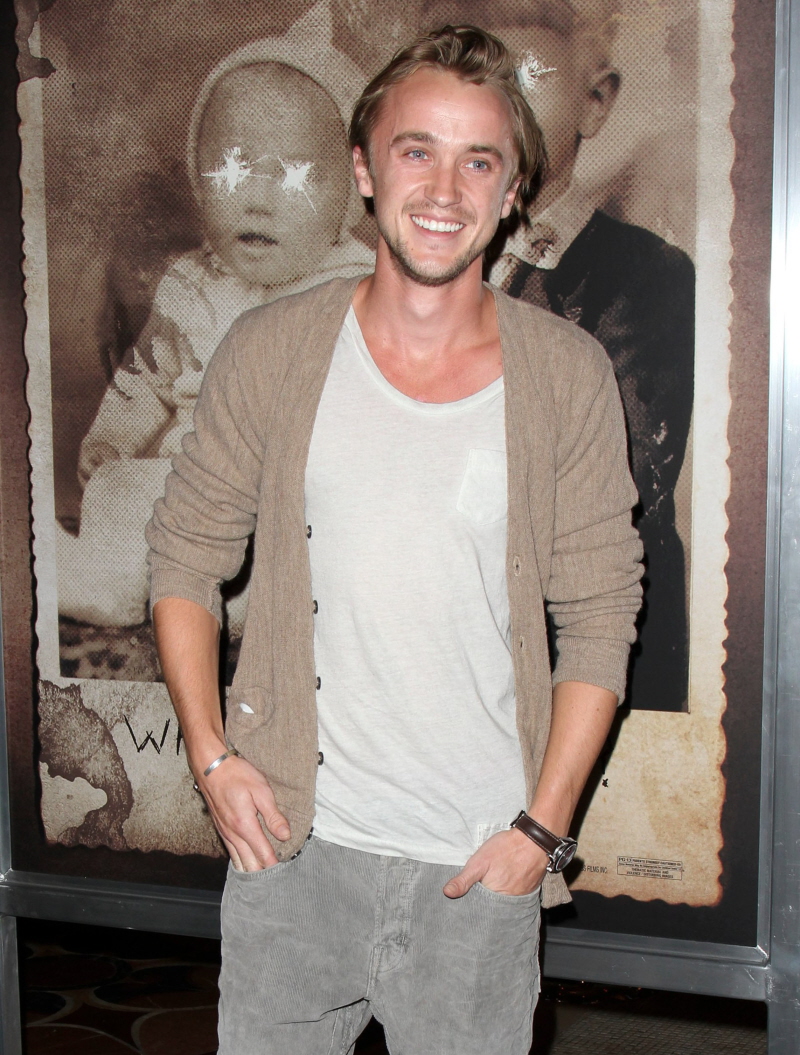 Photos courtesy of Fame/Flynet.