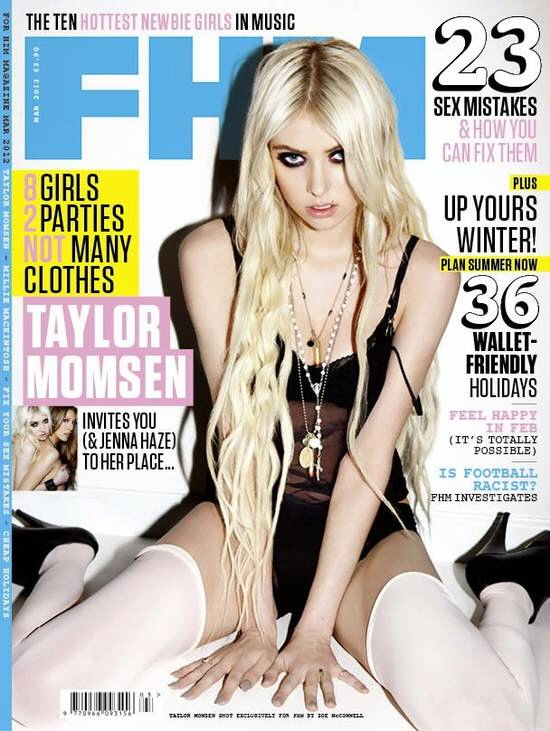 Have you missed our beloved Raccoon McPantless? I have. We haven't talked about her in so long! She's just SO HARDCORE. I missed edgy and street-tough Cindy Lou Who. I personally think Raccoon McPantless was ahead of the raccoon-curve. She is clearly Duchess Kate's style inspiration. Anyway, Raccoon has been keeping a lower profile ever since she got fired/pushed out of Gossip Girl. She's just been focusing on her band, The Pretty Reckless, and I think she's been on tour with them for the better part of a year. Now Raccoon covers the February/March issue of the UK's FHM, and she's just a sparkling gem in this interview. A gem covered in Wet N' Wild liquid eyeliner and glue-gun-applied studs.
Raccoon McPantless is a mess when she's not working: "I'm completely neurotic, totally anxious and high-strung all the time. I can work 24 hours a day and not have it bother me. I sleep for about four hours a night, or day, really. I go to bed at 9 a.m., sleep for four hours, then get up and start the day again. To be honest, I don't know what to do when I'm not working. I lose my mind if I'm not constantly doing something."

Raccoon McPantless loves stripper shoes: "I love stripper shoes and I always try to find the tallest ones. I'm always surprised no one talks about my shoes. I'm, like, on stage in 15-inch heels but people talk more about my eye make-up, which has stayed the same forever. I always think that's funny. I got into heels when I was little, though. My mom's really short so she always wears really tall heels and I used to steal them and now it's just a part of my everyday life."

Raccoon loves rainy, gloomy weather: "I love [the UK] I love that it's always kind of gloomy. I don't like the sun. Every now and again I want to go to the beach and be in the sun, but that's a very rare feeling, so I could live in London, definitely. I like the rain. I like the gloom, and everyone's got such an attitude, be it a good or a bad one. I like that everyone who you meet has a distinct personality."

Raccoon doesn't like guys who try: "I don't like guys who overdress. And I don't like guys who try too hard. My biggest thing is be yourself. Be yourself and if people don't like you, then they can suck a d–k. If they don't like you, then they're not the type of person you should be around. I don't like people who pretend to be something to fit into a certain crowd or guys who pay more attention to how they look than you do – that's not a good thing."
[From Us Weekly & The Mirror]
I guess I should mention that Raccoon is finally of age – she turned 18 last July. So, we don't have to wring our hands over Raccoon being so young and so… ridiculous. She's now legally allowed to be this ridiculous. I know she says most of this stuff just to be "shocking" but I kind of liked the line, "Be yourself and if people don't like you, then they can suck a d–k." I hate to say it, but that should be my motto too. Damn it, Raccoon! I hate when she makes sense.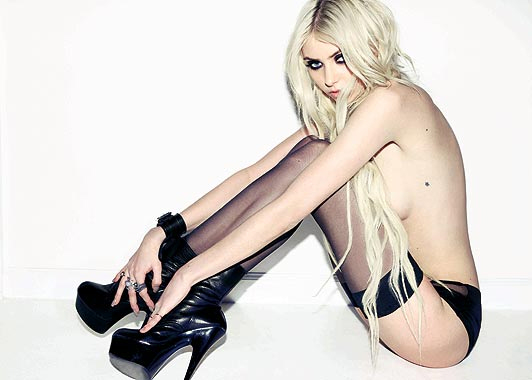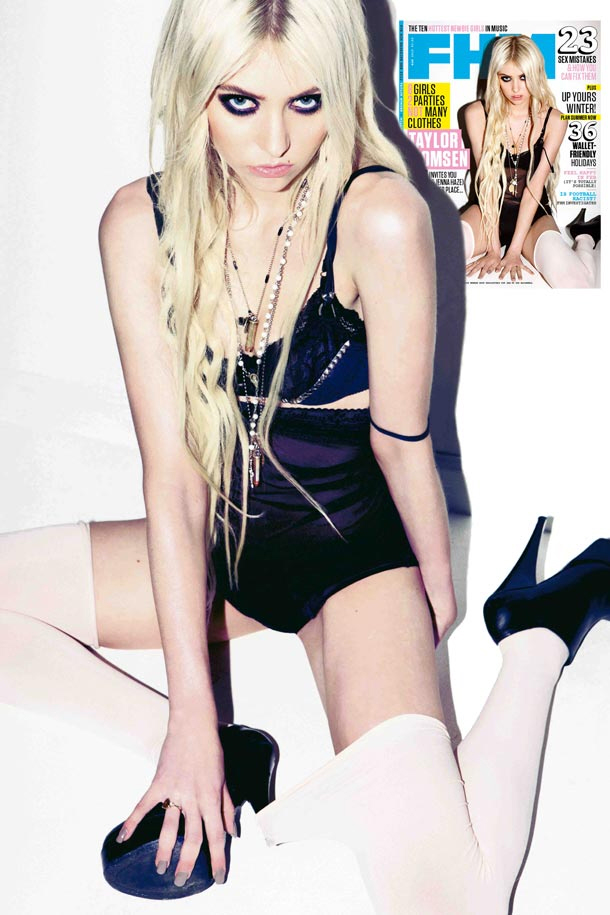 Photos courtesy of FHM.