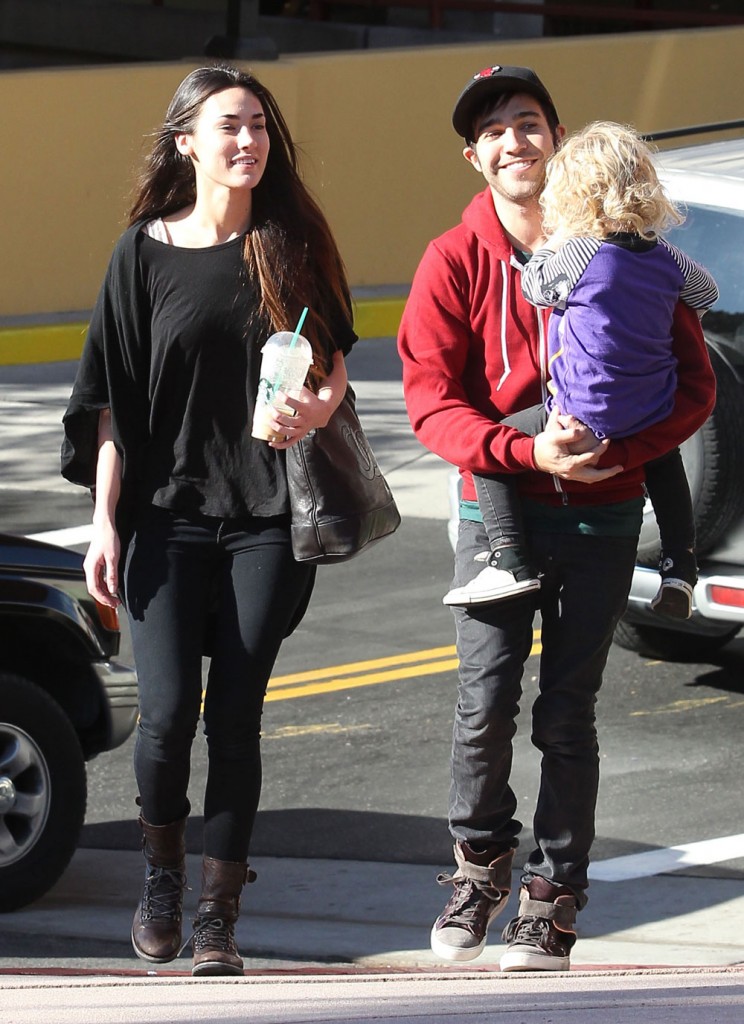 This is a really sad story and I hope it's not true at all. Or at least if it's true that Pete Wentz's girlfriend miscarried, and it could be since Star has quotes supposedly from her grandmother that claim she did, that he was really there for her. Maybe the grandmother hates Pete for being an emo eyeliner-wearing punk and is trash talking him. She could be one of those grumpy old ladies who hates everyone. (They're kind of fun in small doses. See: Joan Rivers.)
As background, Pete has been dating model Meagan Camper since September of last year. There were stories around Christmastime that Meagan was pregnant, which Pete's camp denied at the time. Now Star is running this story that Meagan miscarried their baby, with her grandmother telling Star "he abandoned her right off the bat." Here's their very brief report on it.
Pete Wentz and girlfriend Meagan Camper put on a united front while out in Hollywood Jan. 21 with his son, Bronx, 3. But privately, the pair were hit hard when Meagan tragically lost their baby around Christmas, her grandmother Sherrilyn Camper exclusively tells Star. Meagan struggled during the pregnancy, with little support from the rocker, 32, according to Sherrilyn. "[He] abandoned her right off the bat… He wasn't very much help, that's for sure."
[From Star Magazine, print edition, February 13, 2012]
That's it, that's all they have. Maybe those quotes were taken out of context or the grandmother is crazy or something. I'm not a big Pete Wentz apologist, but as Star notes he's still with Meagan so they seemed to have worked it out if she had to go through that alone. Pete was playing at a music festival in Miami on December 30, and he could have been away for work when Meagan suffered a miscarriage. It's sad, and her grandmother shouldn't have blabbed.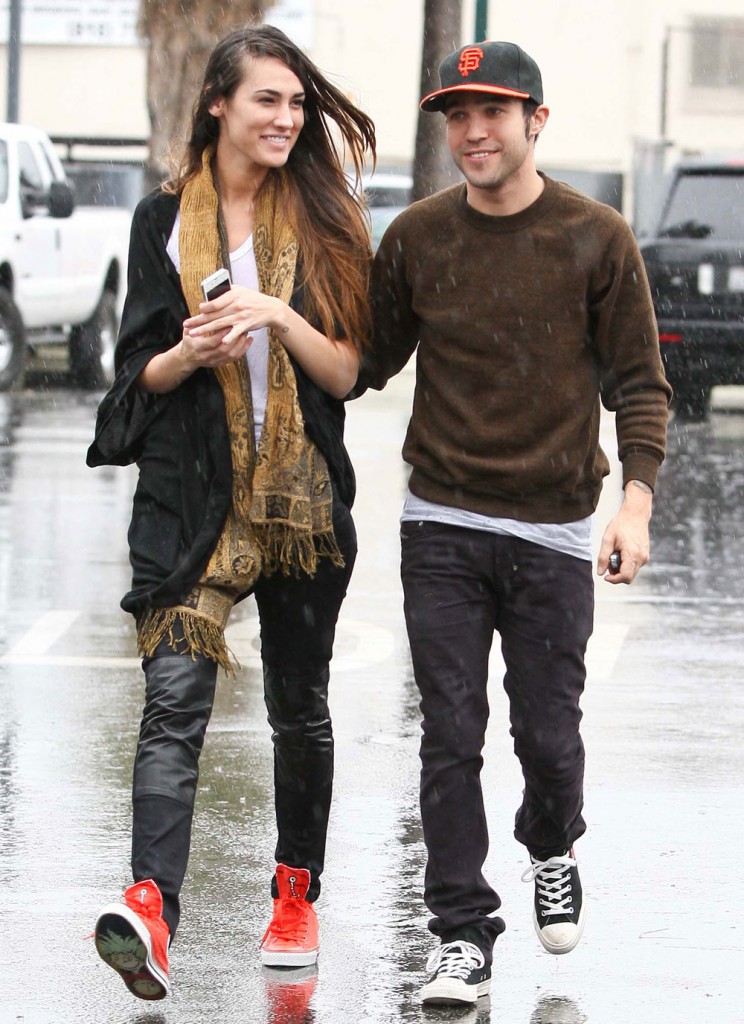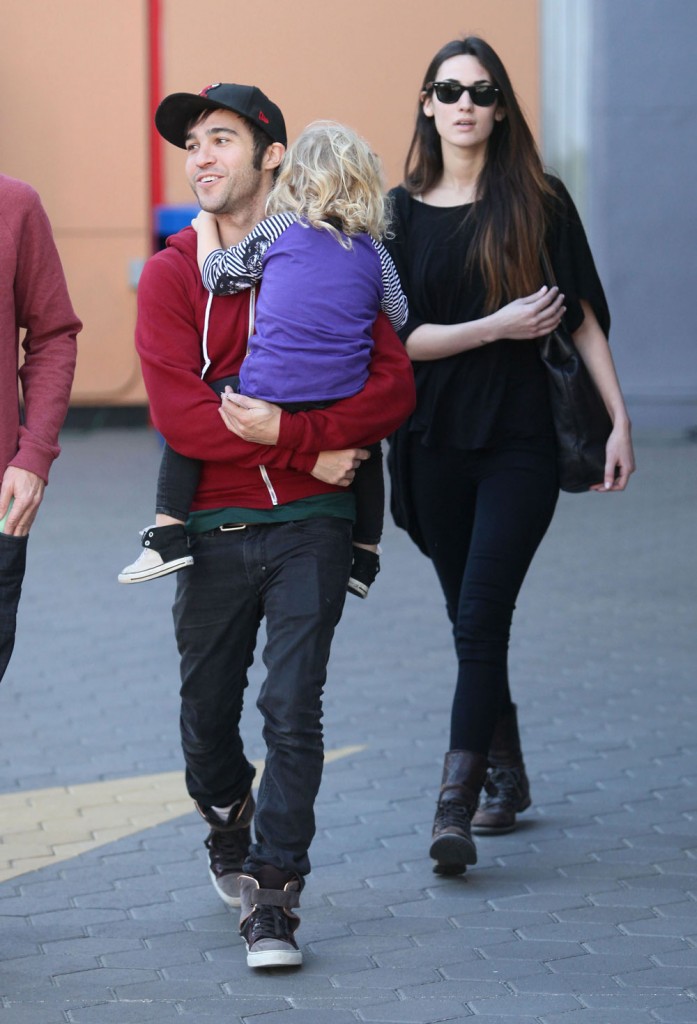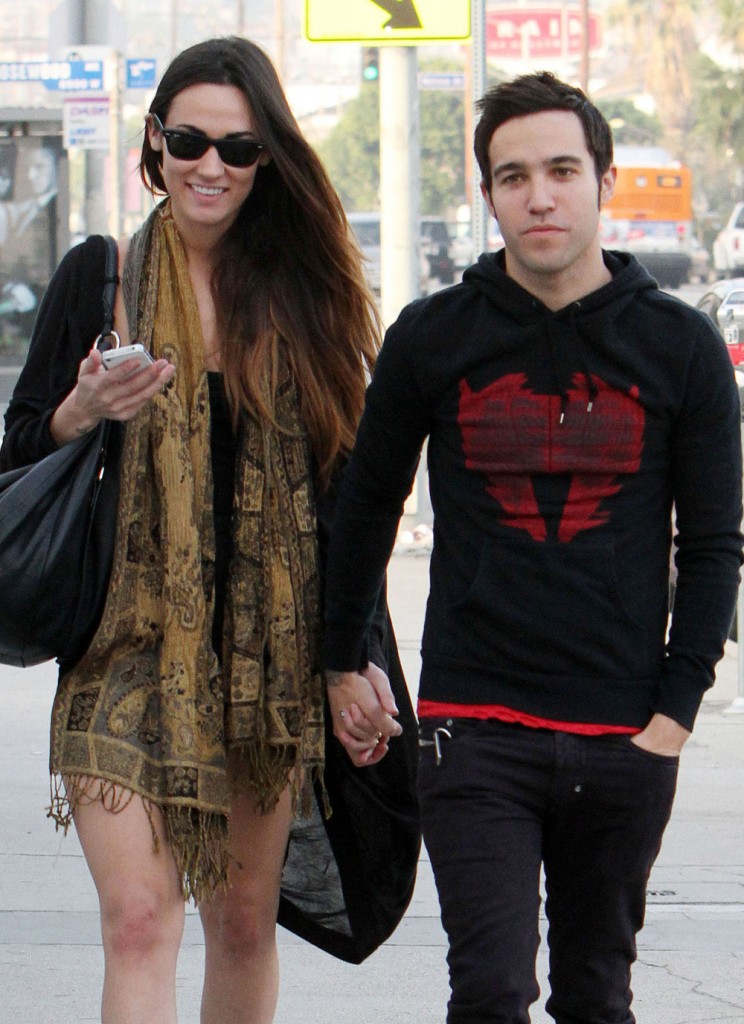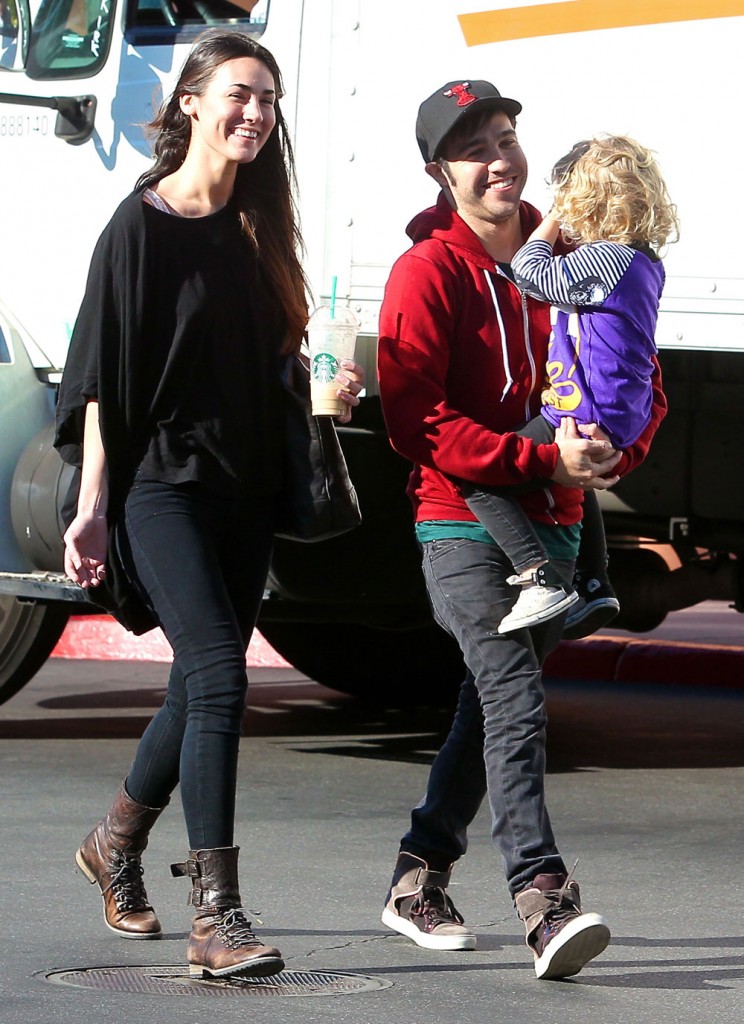 Pete and Meagan are shown out on 12-10-11 with his son, Bronx. They look so matchy and cute together! They're also shown on 11-1-11. Credit: Fame