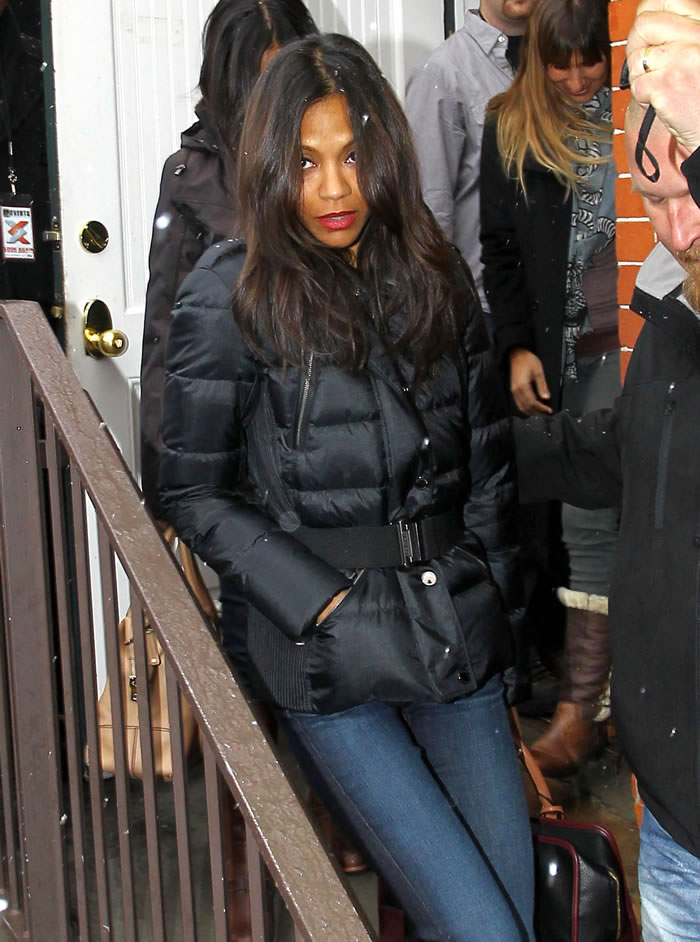 Last June, the tabloids started buzzing about a potential love connection brewing on set between Bradley Cooper and Zoe Saldana while the two were filming The Words in Vancouver, and these rumors persisted despite the fact that Zoe was in a 10-year relationship with fiancé Keith Britton. Then in early November, Zoe broke up with Keith, and everyone wondered whether Bradley was somehow involved in the split. In late December, reports began to fly that Zoe and Bradley were totally dating, and just a few days ago, nameless witnesses spotted the pair making out "like two seventh graders" at Sundance. Naturally, nobody secured a photo of this phenomenon, and I'm still having trouble believing that they're an actual couple, mostly because the tabloids have linked Bradley with nearly every up-and-coming starlet:
Bradley Cooper may have bitten off more than he can chew with new gal Zoe Saldana. Bradley, who's been dating a slew of Hollywood ladies, seems to have settled with Zoe, 33, but a source claims the relationship isn't the casual good time that it appears.

"Zoe is really intense," says an insider. "She just came out of a long-term relationship with Keith Britton, and now she really wants to settle down." The insider says that she has decided Bradley, 37, is "the one" and wants to do what other women have tried — and failed [to do]: get a committment out of him. "Bradley really likes her, but he's trying to keep things casual."
[From In Touch, print edition, February 13, 2012]
The story also says that Zoe is angling to move in with Bradley as soon as he finds a home base in NYC, and he's totally not feeling it. So is this story true? Who knows, but if it is, Zoe should probably take it down a few notches since she just got out of a serious relationship.
If Zoe and Bradley really are hooking up, this could also be a publicity move to create "intrigue" for their movie. He's certainly not above such a tactic because, c'mon, the guy dined with JLo to similar effect. Then again, I just might be too skeptical about Bradley's willingness to enter a relationship for romantic reasons. It might have something to do with the fact that I don't see the attraction to this year's Sexiest Man Alive at all.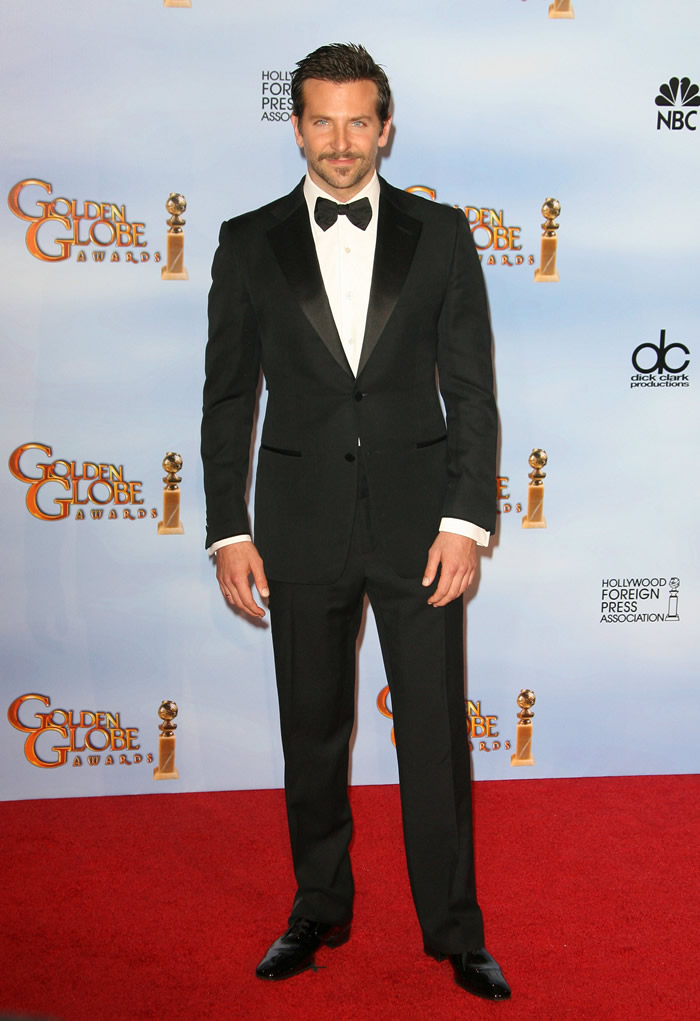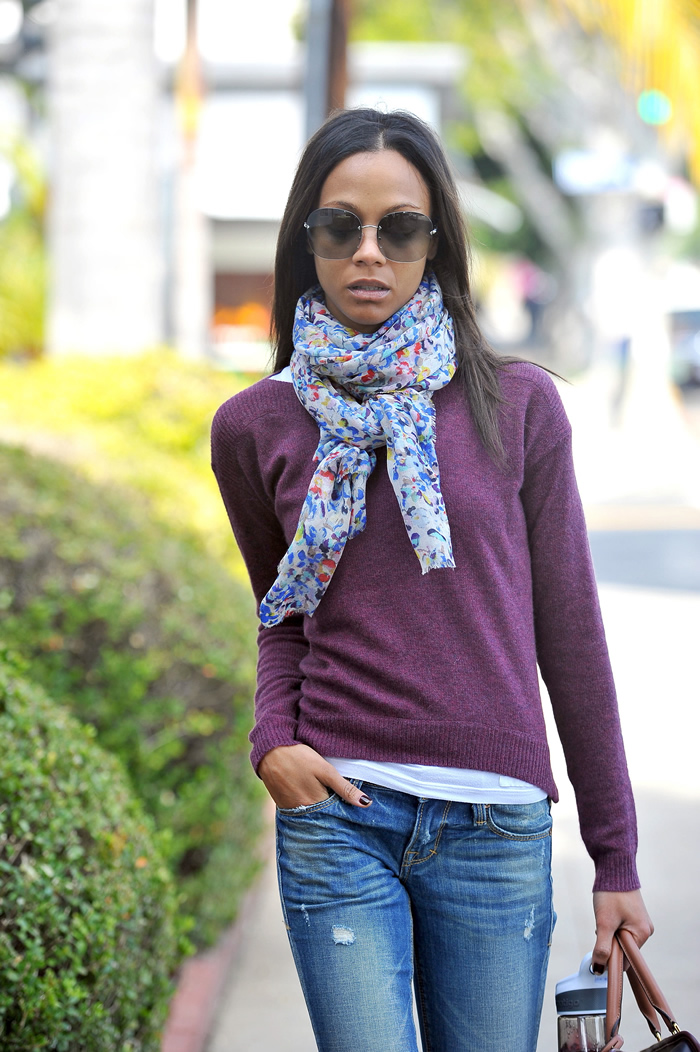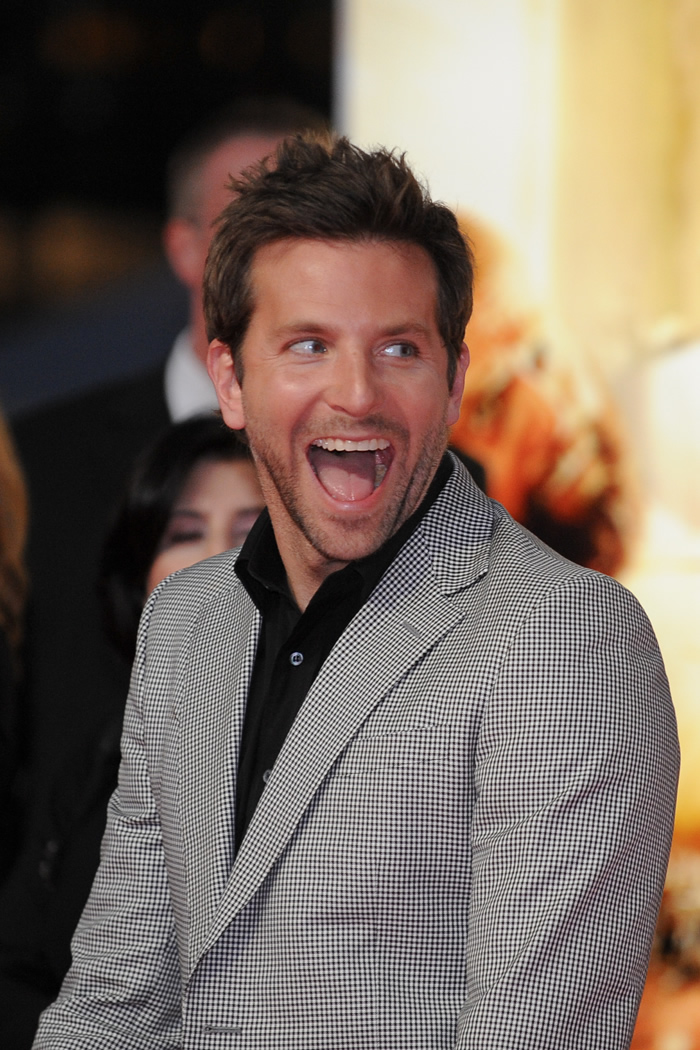 Photos courtesy of Fame/Flynet and WENN