I'm including the highest-quality video (that I could find) of Madonna's Super Bowl halftime performance above. Madge thinks she's Cleopatra or something, which… sure. I mean, if you're performing at the Super Bowl, you might as well go all out. Madge started out with "Vogue" and it didn't sound like she was singing live, right? She went from "Vogue" into "Music". Madonna stumbling during that song. Poor bitch, I do that all of the time.
At this point, I'm already admiring her stamina. I would have fallen over completely by this point. Anyway, after that, she was joined by the LMFAO dudes to perform "Party Rock Anthem" and "Sexy and I Know It". She just danced there, and at various points, she just looked like an old lady I think. Anyway, after that, she did that horrible song "Give Me All Your Luvin," with Nicki Minaj and M.I.A.
M.I.A. also gave the finger during her solo, but it didn't go out live. I've grown to really dislike M.I.A., and this was just a dumb, classless move designed to steal focus. Pathetic.
Anyway, after that came Classic Madonna. I'll sort of buy that she was actually singing for "Express Yourself" and "Like a Prayer" – because her voice sounded so much weaker during that part, right? I also liked Cee Lo Green's inclusion – nice cross-promotion for NBC (The Voice), but they also worked well together. That was my favorite part of the show.
So, how do you think she did? I have to admit – I'm kind of impressed. I think she did well.
Oh, and here's Kelly Clarkson singing the National Anthem. I think she did a great job, right? Her voice is so good, I don't even mind the bangs.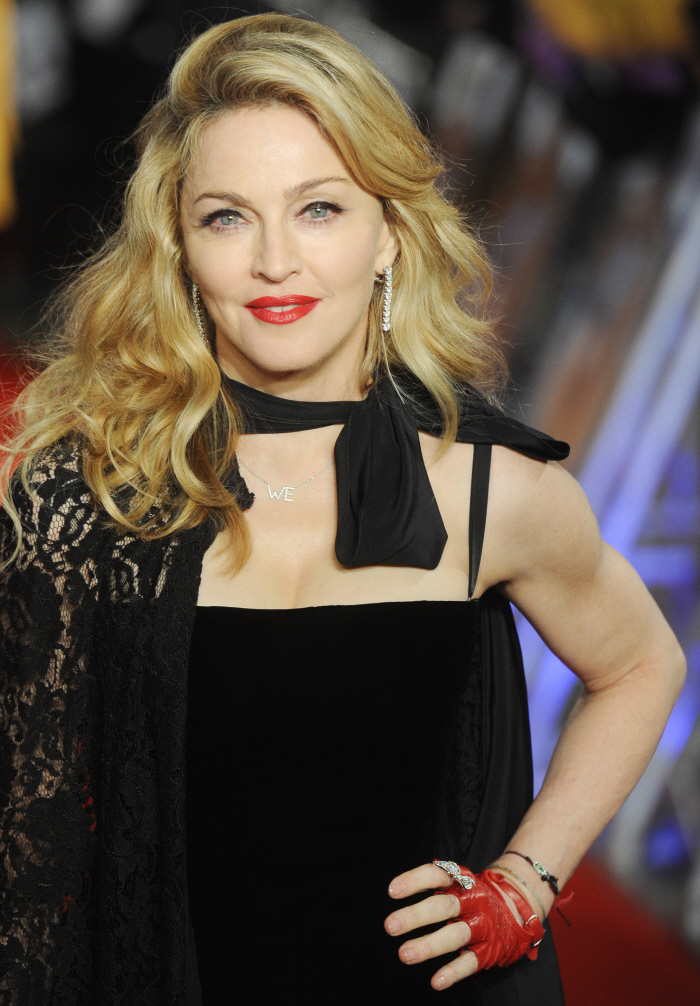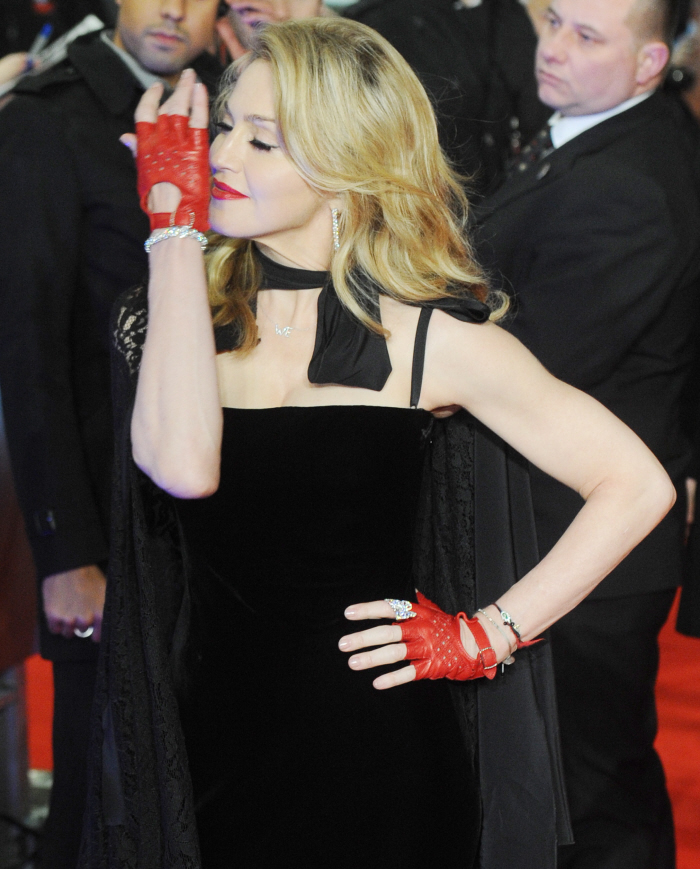 Photos courtesy of WENN.