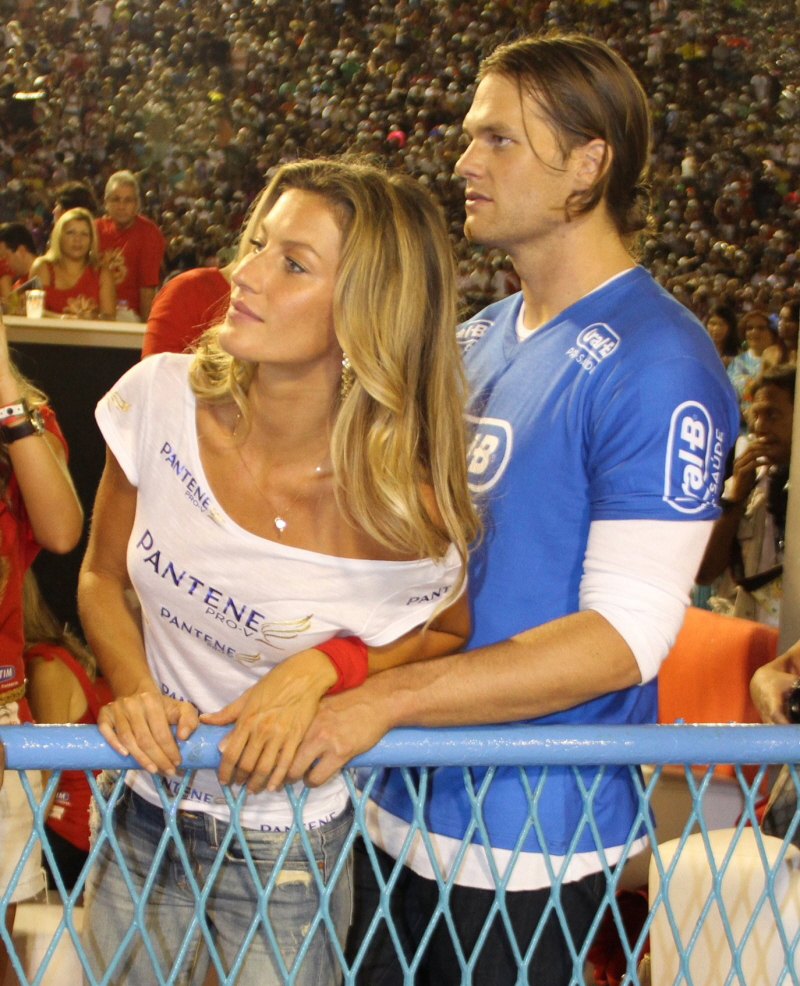 So, SPOILER, the Patriots lost and as it turns out, God kind of thinks that Tom Brady and Gisele should just EAT IT. Like, God is all "Seriously, dude, you're married to Gisele and you live in a bajillion-dollar mansion. You can't win the Super Bowl too. Stop praying, you've already got it all." After the Pats lost, Gisele was photographed comforting Tom Brady – you can see the photos here. It actually makes me believe that Tom and Gisele really are that tight – Gisele looks very loving and supportive. Apparently, Gisele blames her husband's teammates for their fumbles, and she thought Tom was the only one out there getting it done:
Gisele is saying what EVERY Patriots fan was thinking last night … Tom Brady needed some "f*cking" help from his teammates during the Super Bowl.

On her way out of the stadium last night, the supermodel was heckled by New York Giants fans … one who screamed, "Eli owns your husband."

Gisele didn't shout back … but turned to a friend and said, "You (have) to catch the ball when you're supposed to catch the ball… My husband can not f****ing throw the ball and catch the ball at the same time. I can't believe they dropped the ball so many times."

Clearly, G was taking a shot at Wes Welker, Aaron Hernandez … and every other Pats player who CHOKED during the big game. The comment was captured on tape and has already hit the Internet.

A short time later, Gisele could be seen comforting her hubby in the bowels of the stadium.
It sounds like Gisele is just defending her husband, but she probably won't be making friends amongst her husband's teammates for throwing them under the proverbial bus. And people, for the love of God – stop heckling the wives! This makes me feel bad for Gisele a little bit. And I like her more for getting so emotionally involved in her husband's game. I hope she gets pregnant again!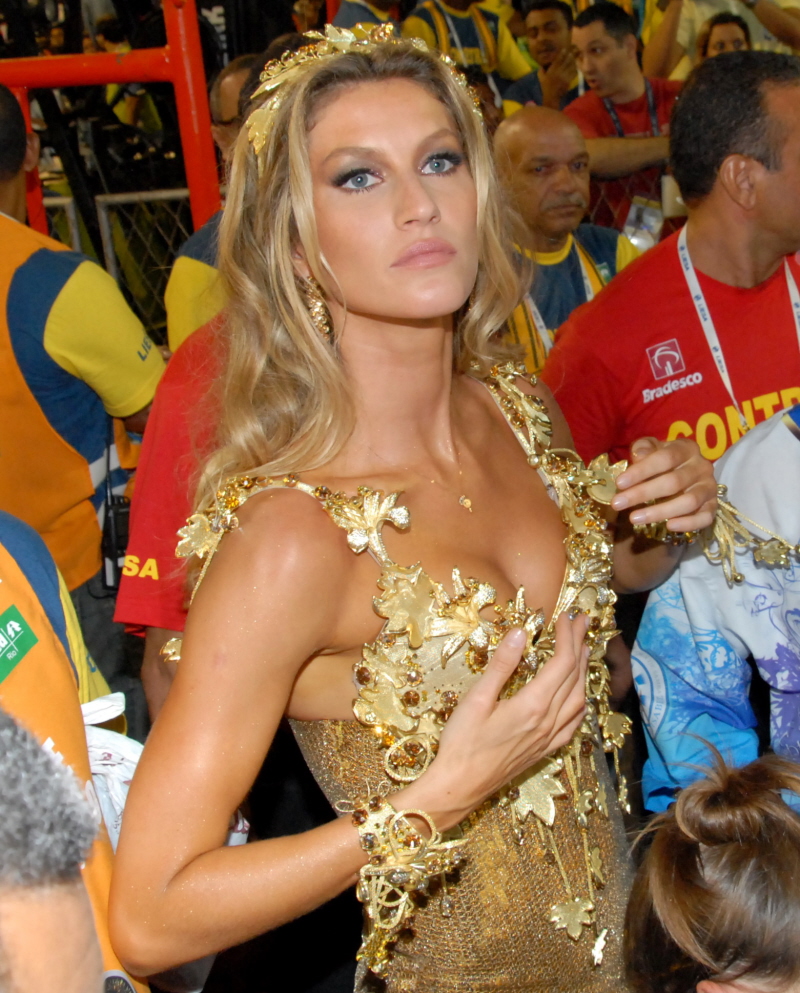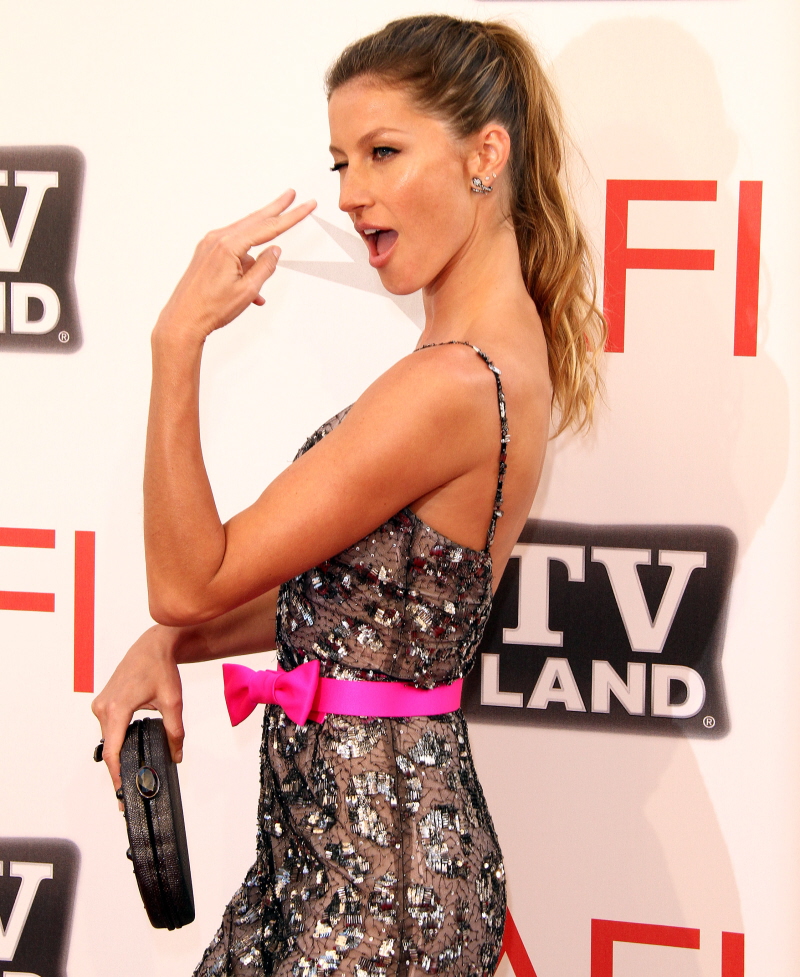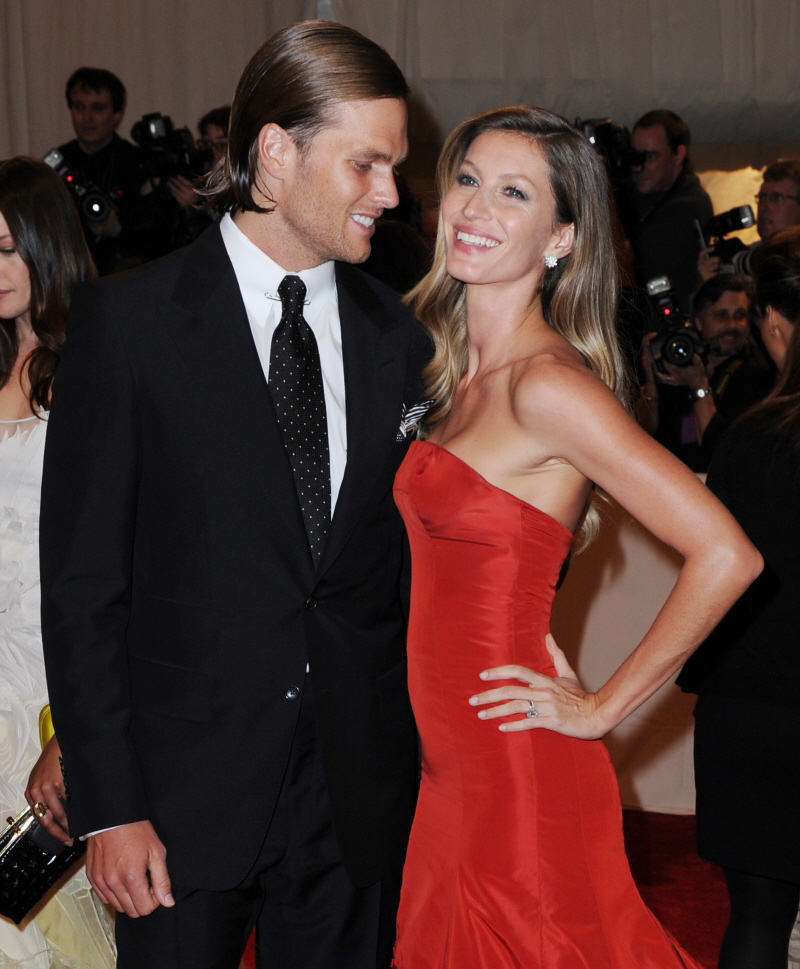 Photos courtesy of Fame/Flynet.