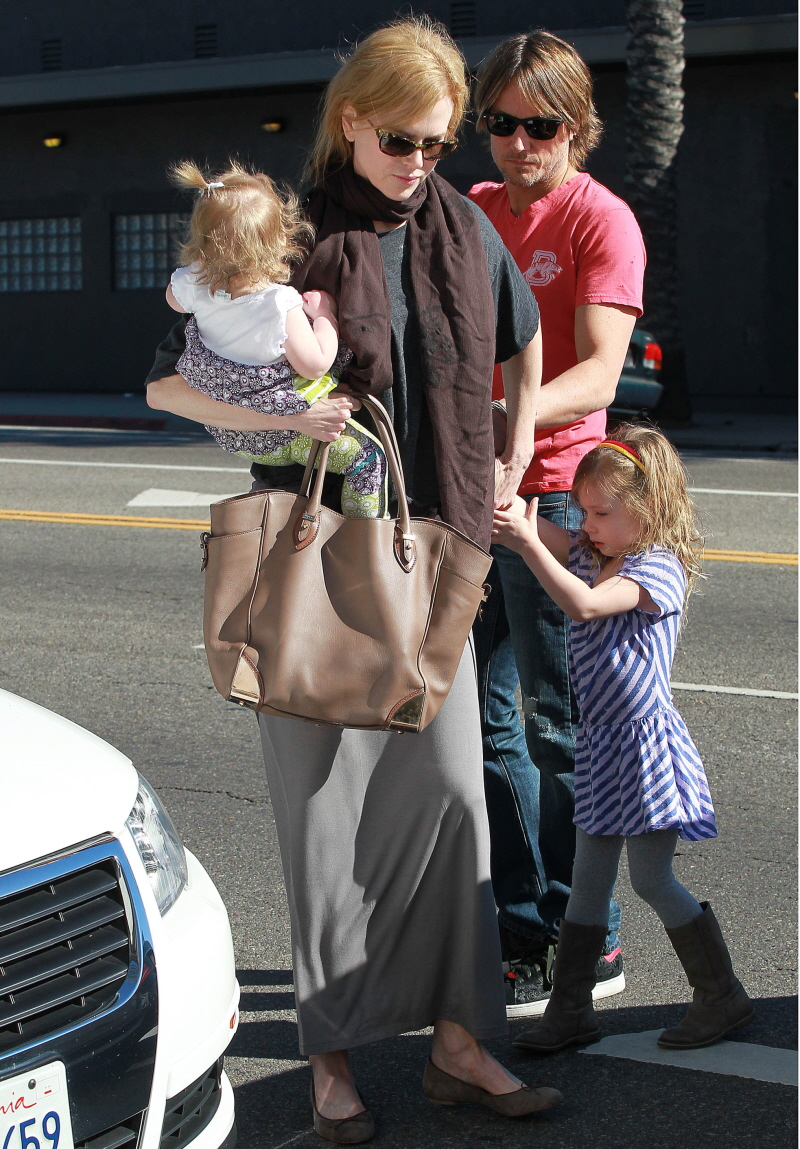 It's been a while since I've seen photos of Nicole Kidman with Keith and their two girls. These are new photos of the family from the weekend – the girls went to a play-date or a birthday party or something. Is it just me or do Faith Margaret and Sunday Rose look a lot like Keith? I barely see any of Nicole in either girl, although I guess Faith is a little ginger, right? Blonde-ginger. Strawberry.
Anyway, there isn't much to say other than this is a cute family. I'm glad Nicole is no longer holding little Faith like she's a wiggly sack of potatoes. I'm glad that both girls look like normal little girls, and I like that we don't see photos of them all the time. Nicole has faults, sure, but she's not dimple-parading her kids around constantly – we can go full-on months without seeing photos of Faith and Sunday. I don't know if that's because Nicole and Keith are still calling Nashville their home base or not – I don't even think they've been in Nashville that much over the past year. It's more likely that Nicole has just learned to keep her kids more hidden than other celebrities manage.
Oh, and how skinny does Nicole look? She looks really, really tiny in these photos.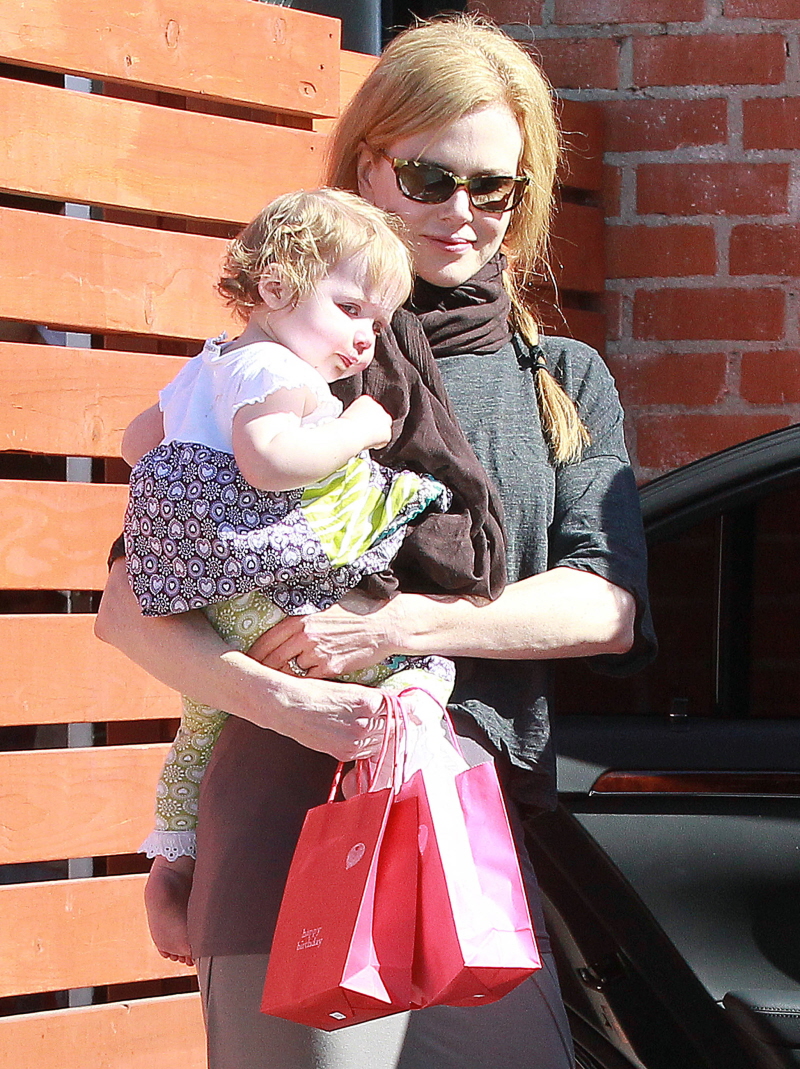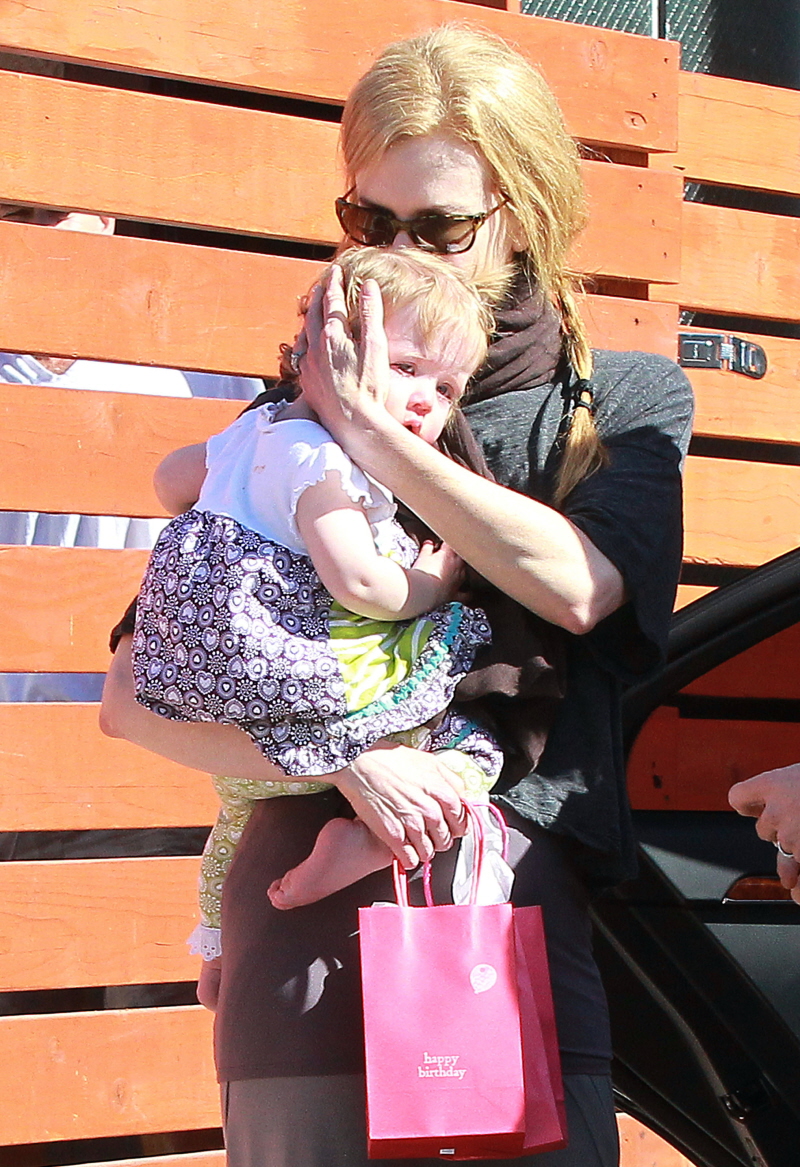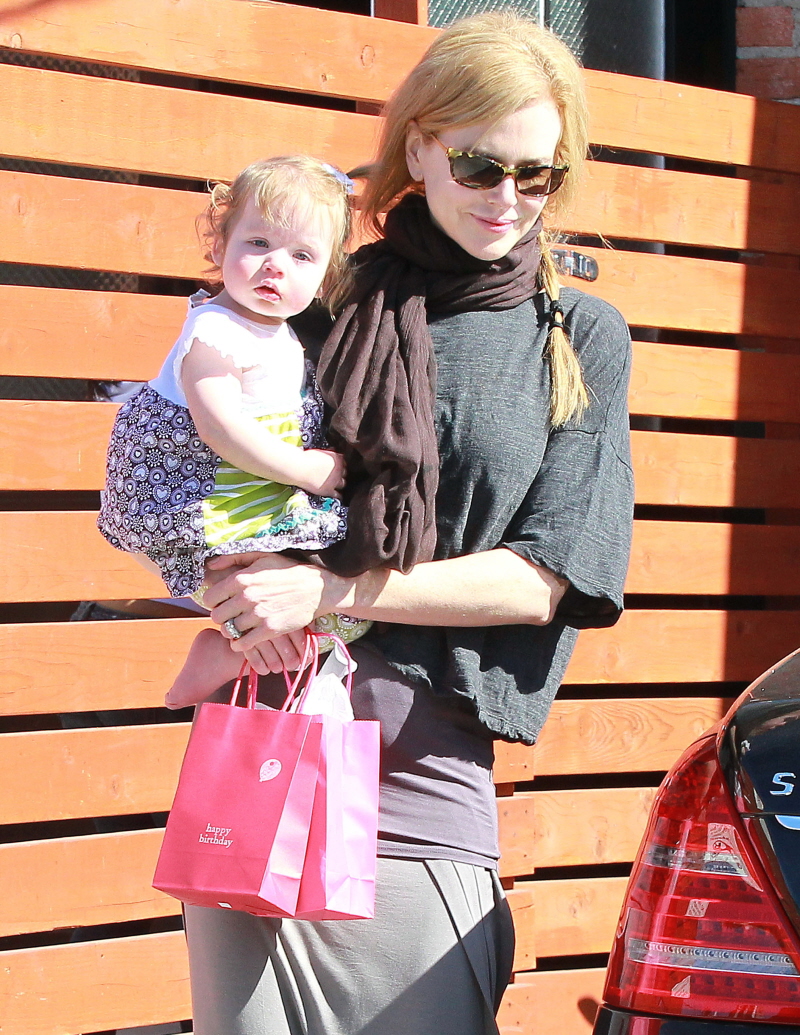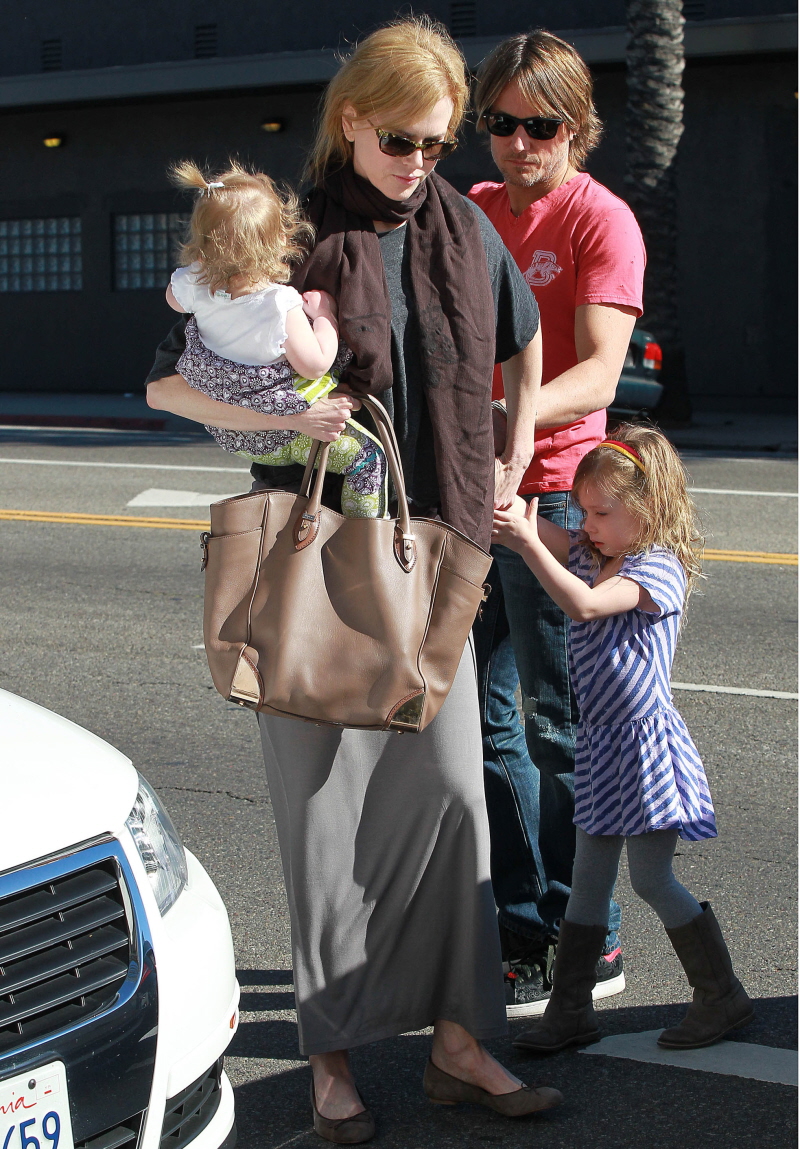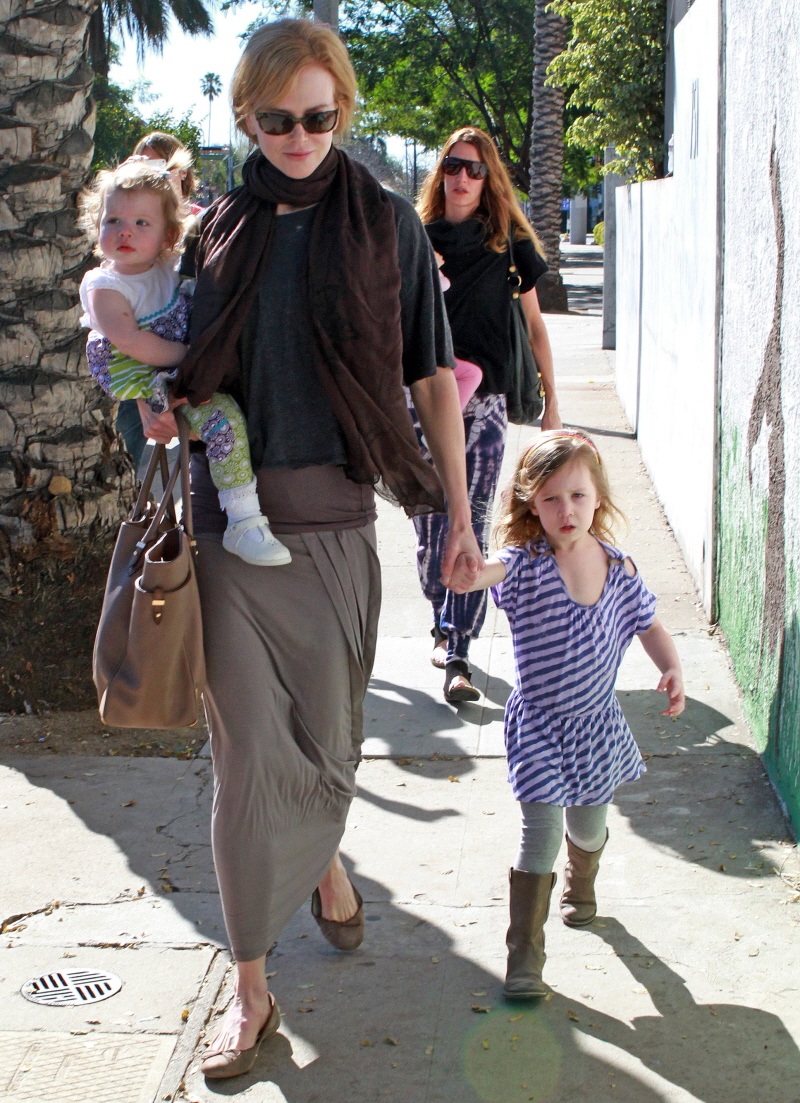 Photos courtesy of Fame/Flynet.