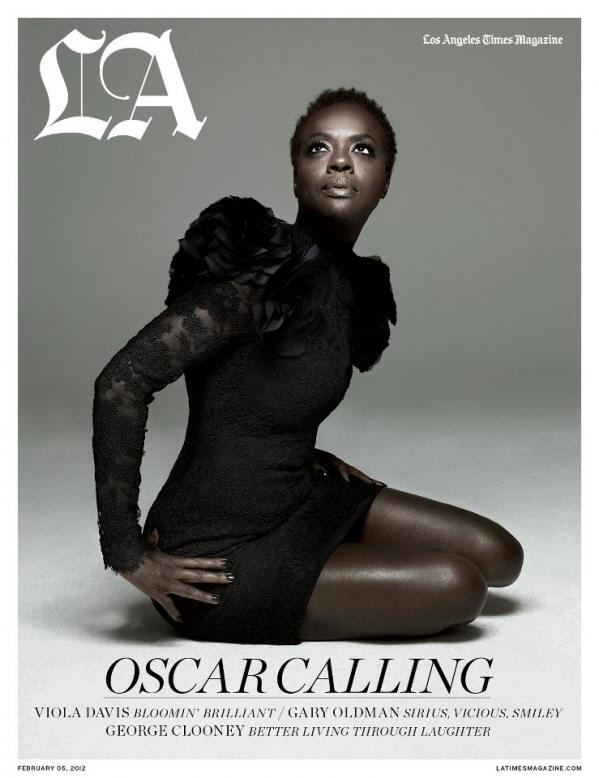 Viola Davis takes the cover of the new issue of the Los Angeles Times Magazine. People are talking about the photo shoot because Viola is "natural" in the photos – she's not wearing a wig or a weave. That's her real hair – her whole face changes with her real hair, doesn't it? Anyway, The LAT Mag often features some of the frontrunners for the Oscars, and I do think Viola is a reasonably safe bet for Best Actress. As her Oscar campaign continues, Viola is ensuring that we know how difficult her road has been – and unlike some actresses, I don't feel like Viola is whining or positioning herself as a victim just for sympathy – I think Viola really wants to talk about how difficult it is for women of color to get work in Hollywood. Viola isn't just some pretty face, hoping to get "the girl" parts in Michael Bay's films. She's a Julliard-educated, two-time Tony Awards-winning actress who wants to be a role model for young women from all walks of life. And you know what? She is. She's totally a role model. She's SO amazing. You can read the whole piece here, and here are some highlights:
Viola is a career counselor: "I have so many young people that come to the house I can't even count. They come to L.A. feeling lost. Some want to be actors, some don't. They just want to be somebody."

Viola on slow-burning characters: "Human life is about a culmination of moments, and 99 percent of those are quiet but powerful. I am always interested and intrigued with watching that." She likes to cite an acting tip credited to David Mamet: "If you're looking at an actor onstage with a cat, who are you going to look at, the actor or the cat? The cat, because the cat is just being a cat."

Viola's childhood: She "came from nothing, came from poverty"—one of six children of a horse groom and a maid raised in the hardscrabble town of Central Falls, Rhode Island. "I never had a phone," she recalls. She once told Charlie Rose that her shoes "always had holes in them." Central Falls is still so poor it recently filed for bankruptcy. Its struggling library received a $1,000 cash infusion in November. It came from Viola Davis.

She always wanted to be a stage actress: "Even back when I was 11, I knew that Isabel Sanford from The Jeffersons came from the stage," Davis says. "I never watched the Oscars, but I watched the Tonys every year. I wanted to be onstage. I wanted to be like Colleen Dewhurst or Jane Alexander—one of those great ladies of the theater, doing Ibsen and Shakespeare."

Breaking out as a woman of color: "That really is our plight, especially as women of color," she says. "You can have all the training in the world, come from a respectable background and yet never get that big opportunity that breaks you out—never. You can be in the business for 23 years, which I have been, and suddenly something happens that wakes people up. For me, that was being in a movie with Meryl Streep, Amy Adams and Philip Seymour Hoffman," Davis says of Doubt. "It makes people realize you're there. Otherwise you're that black girl who had a guest or costar role in a TV show here or there."

She's grateful: "I don't feel bitterness," she insists. But even as a second Oscar campaign awaits for her part in The Help, Davis is not afraid to point out the weaknesses in her industry. Her next target isn't another lead role. It's producing, a task she feels she must undertake if she and other black actresses are to get more fulfilling work. Young people need to be mentored to aspire to something fulfilling. "I am doing this out of necessity," she says. "If I am not the instrument of change, I can meander through this business and be the black woman who always has two or three scenes but with fabulous actors around me."

Developing projects: She has optioned The Personal History of Rachel DuPree, a sweeping novel about an African-American woman struggling to farm the Badlands in 1917. She is developing a new picture—a thriller with Spencer as a coproducer—but is always on the lookout. "I have a stack of books in mind," she says. It includes a bit of everything—historical dramas, which Davis loves, but also just plain, good literature. "There are great characters in history whose stories need to be told," she says. "But also, look at this year's line-up: Melancholia, Young Adult…Someone just had imagination, put pen to paper and created a [whole] human being. That is what I hope for myself…for a number of black actresses."
[From The Los Angeles Times Magazine]
I knew Viola's name before Doubt. I'm not trying to brag or anything, but I remember seeing her in Out of Sight and making a mental note of her name. She only had a few scenes of dark humor – in which she got emotional about a dead dog named Tuffy – but she was awesome, and Steven Soderbergh used her again in Traffic and Solaris. I was just looking through her IMBD – it's really amazing how consistently she's worked, and how varied the work is. Basically, she's been toiling away for more than two decades and now everyone is acting as if she just arrived in Hollywood two years ago. It's weird, funny and sad. But she'll get the last laugh if she wins, won't she?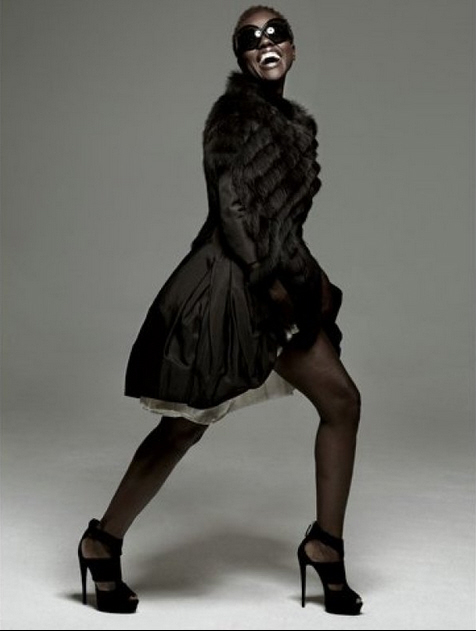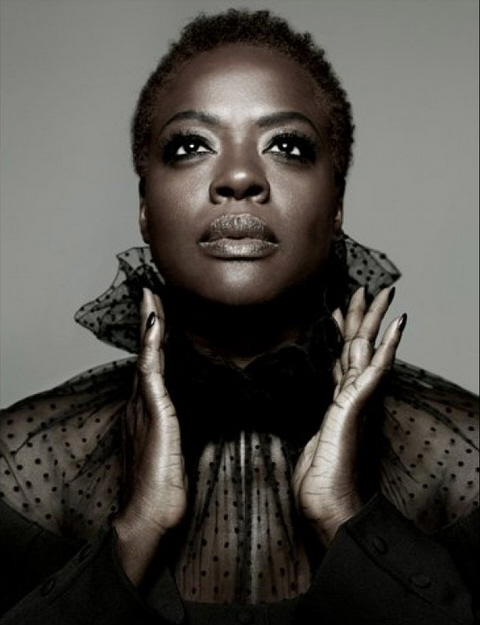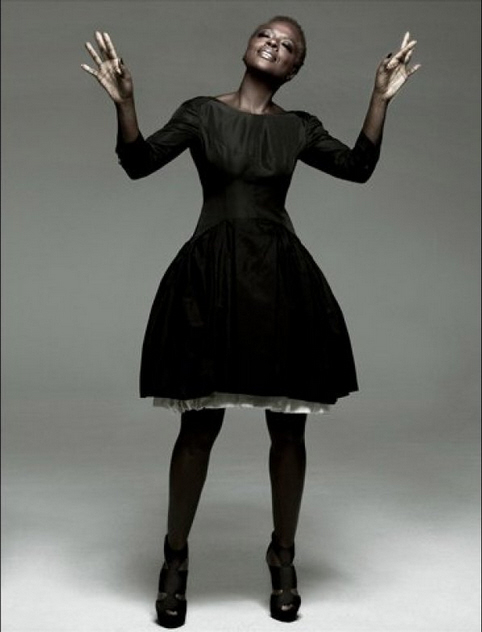 Photos courtesy of the Los Angeles Times Magazine.