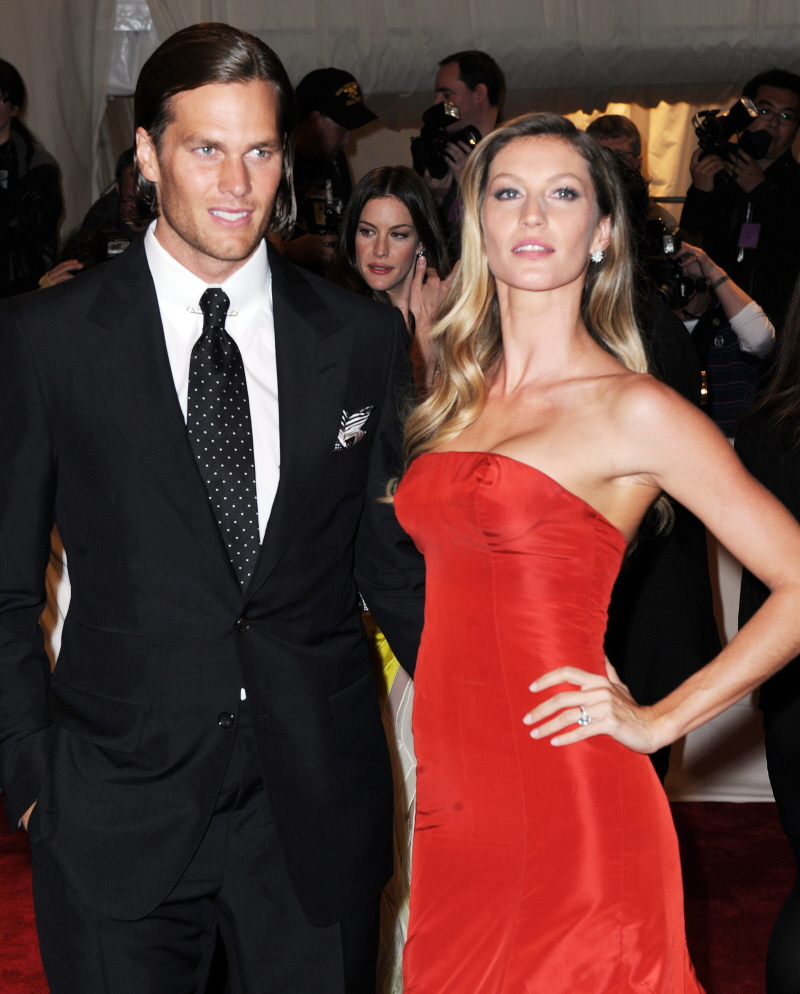 Yesterday, everybody was talking about Gisele Bundchen's post-Super Bowl comments. To be fair to Gisele, it's not like she spoke directly to a media outlet and publicly squawked about her husband's teammates. But, it wasn't like she was really trying to be gracious and hold her temper either. When she was heckled by some Giants fans, she was caught on camera telling a friend, "You have to catch the ball when you're supposed to catch the ball… My husband can not f–king throw the ball and catch the ball at the same time. I can't believe they dropped the ball so many times." Gisele to Patriots: EAT IT. Here's the video:
So even though this video made me slightly sympathetic towards Gisele (I like how emotionally invested she is in Tom's career), everyone was pretty much like "Gisele really shouldn't have thrown Tom's teammates under the bus like that." And thus, a TMZ follow-up story is born:
Gisele Bundchen should have kept her perfectly-shaped mouth shut last night — this according to multiple sources inside the Patriots organization, who claim the supermodel violated a "code of brotherhood" by bashing Tom Brady's receivers.

Sources tell TMZ, the teammates are "disappointed" Gisele decided to air her grievances after the game last night — when she said, "My husband cannot f***ing throw the ball and catch the ball at the same time. I can't believe they dropped the ball so many times."

According to sources, Tom's teammates feel betrayed by Gisele's behavior — the Pats organization is a brotherhood and Gisele's pot shot violated the code — which is basically … win as a team, lose as a team.

As one source put it, "It's like knocking someone when they are down."
[From TMZ]
Thus far, the Patriots' spokesperson hasn't said anything (reporters note that the dude just shut his mouth and shook his head), but Pats defensive back James Ihedigbo told reporters, "You can't point fingers at anybody. Wes made amazing plays all season. You win it as a team; you win it and lose it as a team. And we lost to a good football team." So, what's the verdict: is Gisele a total bitch for throwing Tom's teammates under the bus, or are the Pats acting like big babies in the face of legit criticism?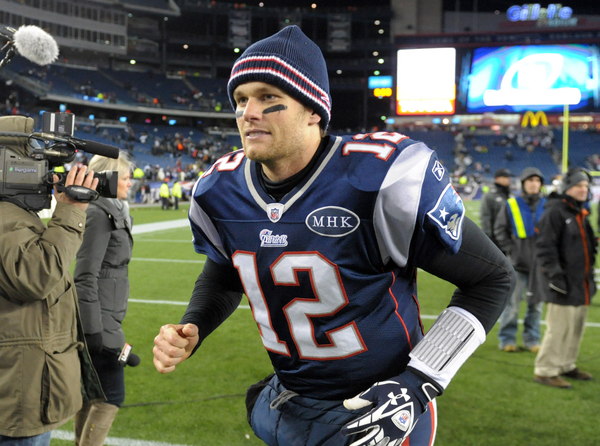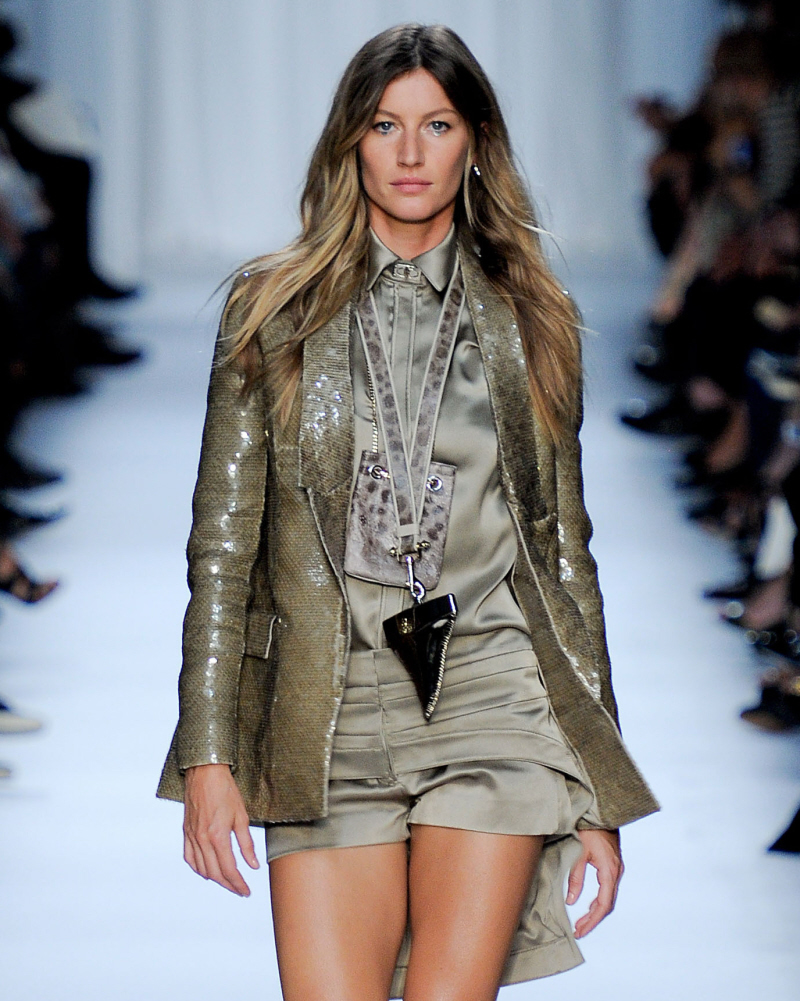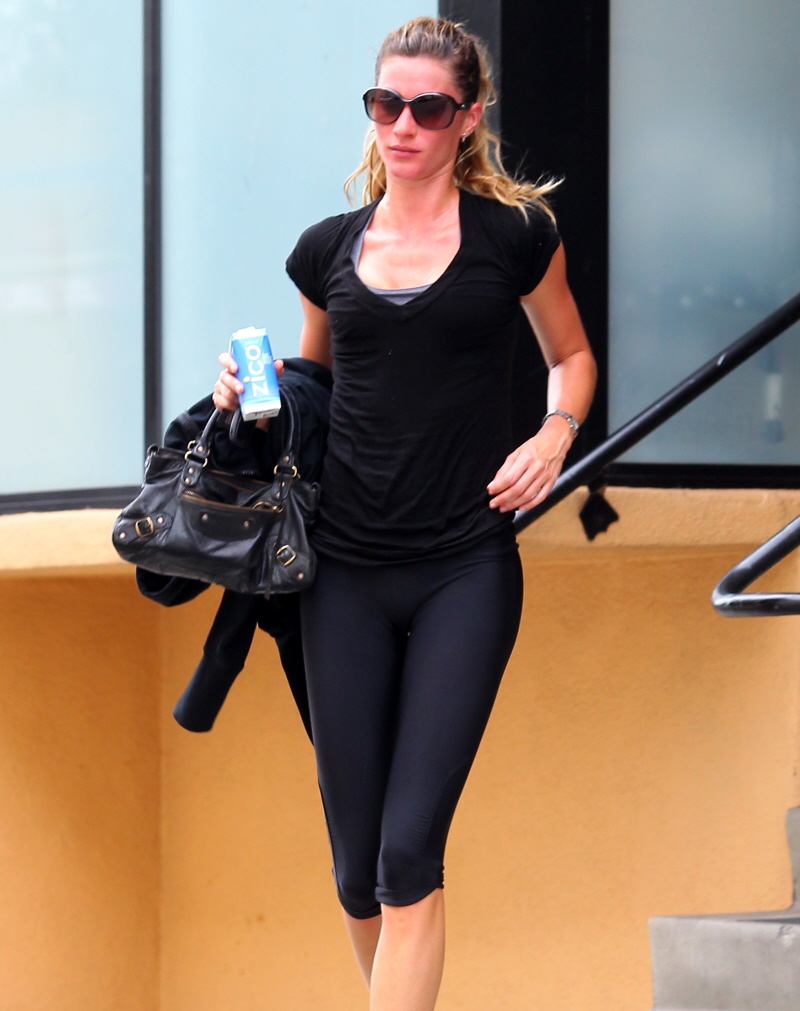 Photos courtesy of Fame/Flynet, WENN & PR Photos.