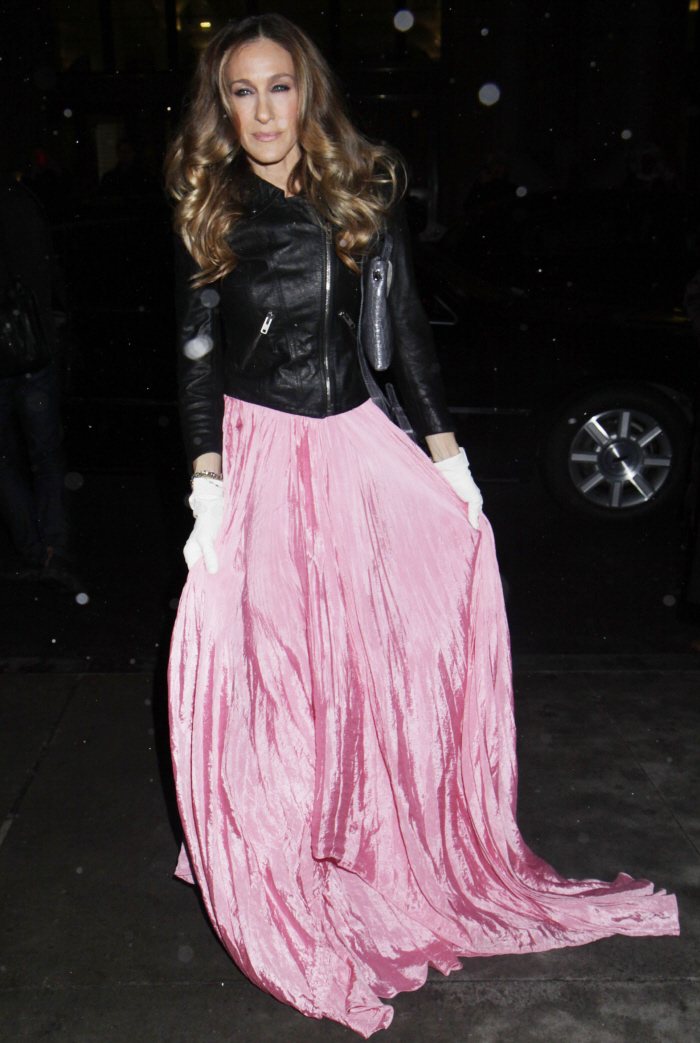 More photos from last night's amFAR gala in New York City. We've already covered Lindsay Lohan's crack-monster face and all of the ladies in (busted) Roberto Cavalli. To start this post, let's talk about how awful Sarah Jessica Parker looks and how she thinks she's still Carrie Bradshaw. This is the kind of outfit that Carrie Bradshaw would try to pull off (and end up looking like a four-year-old on a sugar high). On SJP, it just looks dated and confused. The pink dress is Oscar de la Renta, and she paired it with an Oliver Theyskens leather jacket, which does not work. And then she did glove-lets too. Awful.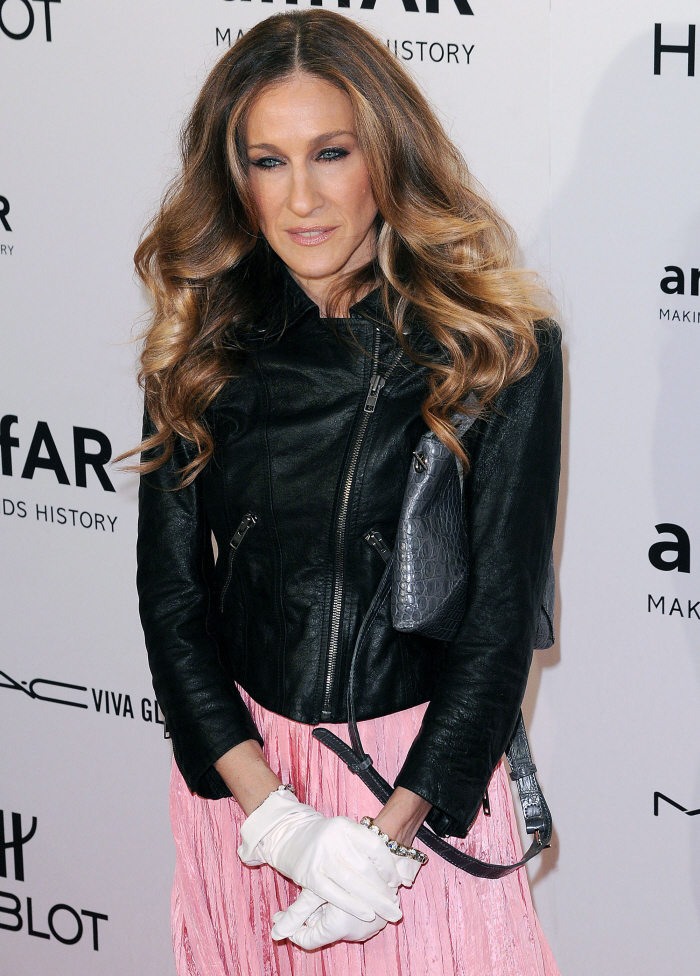 Leighton Meester in Louis Vuitton. Love the little cocktail dress – it's great on someone so young and so pretty. The fur panels are… odd. But they kind of work, right? I'm not loving her hair, though.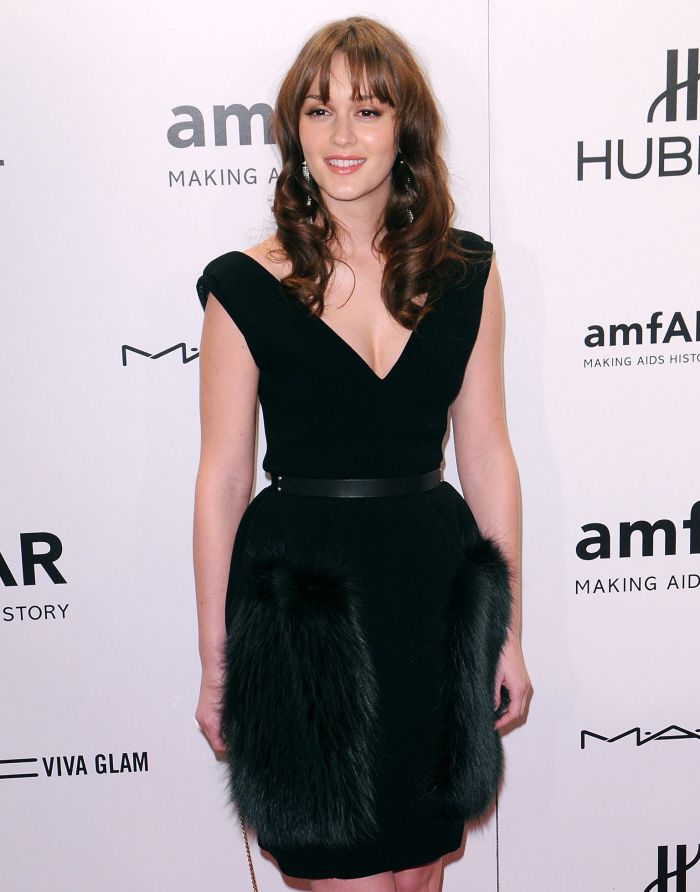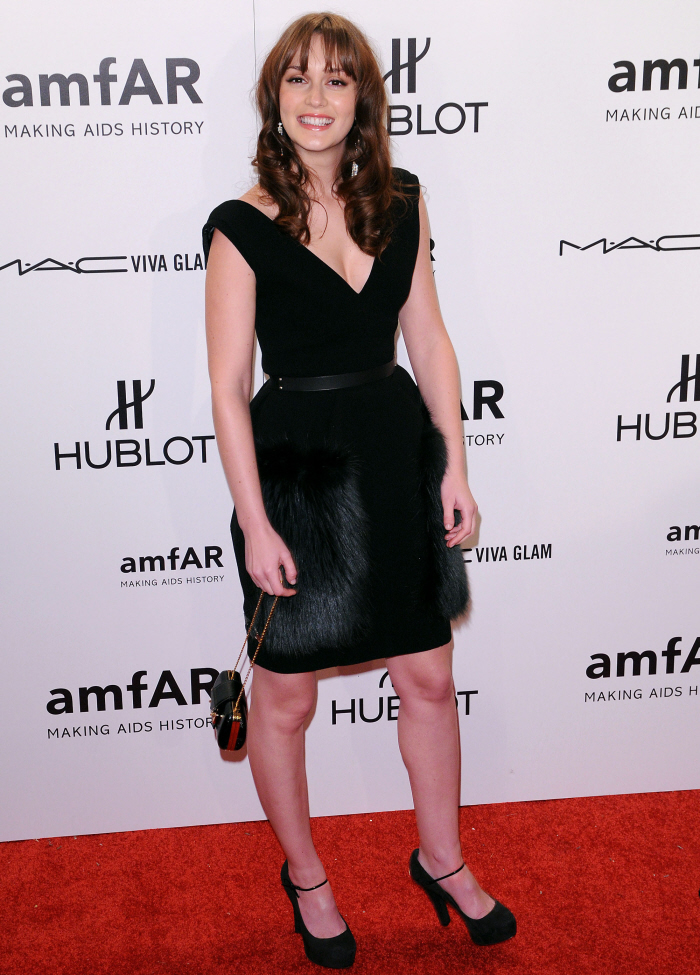 Here's Rose Byrne in Alexander McQueen. I like the dress a lot, but I dislike the way Rose is styled. It's not even just my knee-jerk hatred of bangs – this hair style in TOTAL does awful things to a beautiful woman.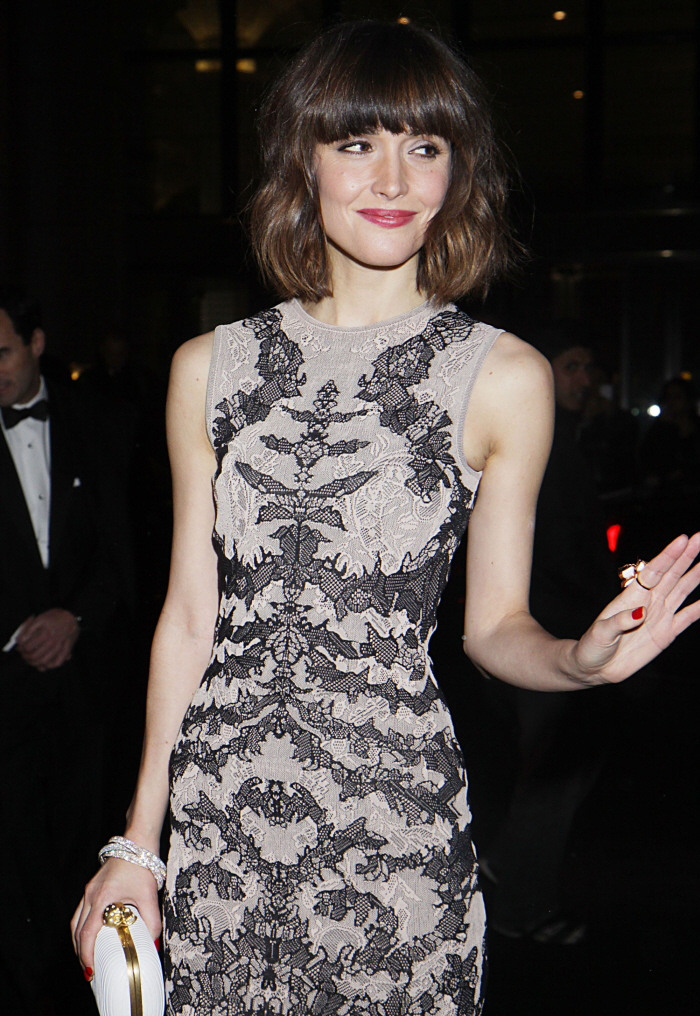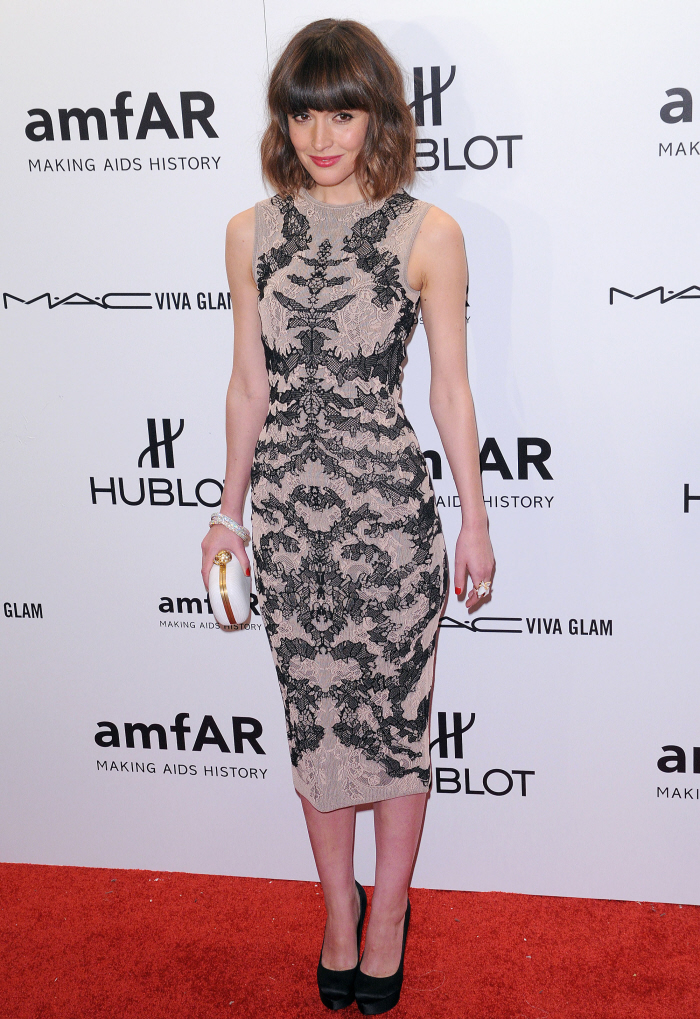 Photos courtesy of WENN.