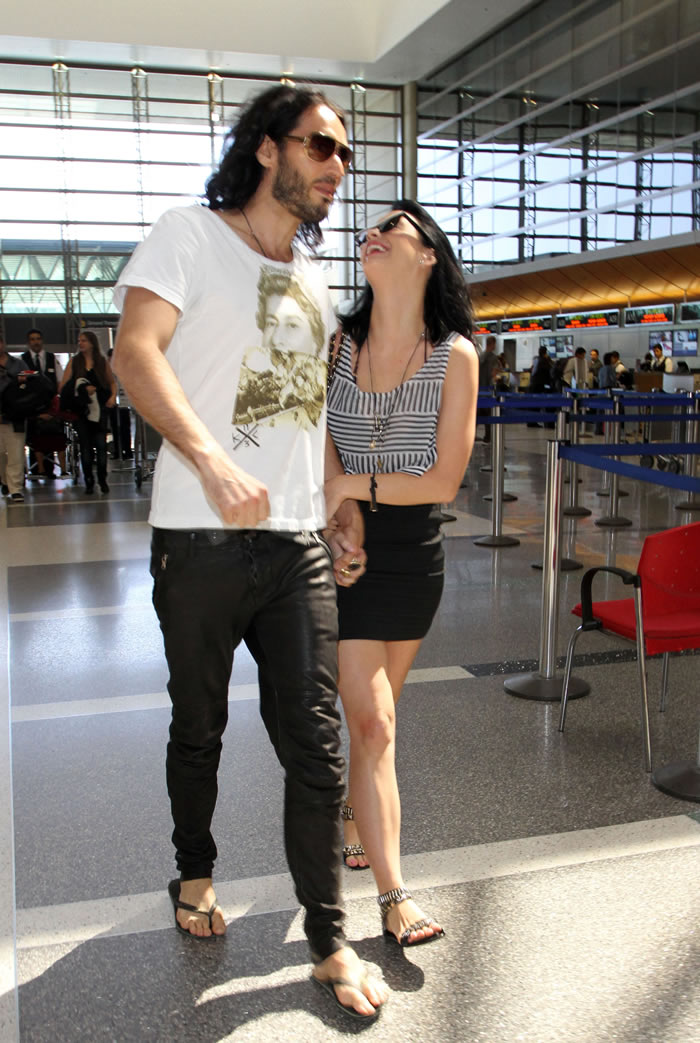 Yesterday, we covered Russell Brand's refusal to take any of estranged wife Katy Perry's millions during their current divorce proceedings. Most of you agreed that it was a smart move on Russell's part regardless of his motivations, and I'm sure that he is looking quite forward to getting on with life without constant reminders of his wife's cocaine lifestyle. Even though Russell just filed for divorce about six weeks ago, it seems like he and Katy have already been apart longer than they've been together. Of course, that has a lot to do with the fact that rumors of the relationship's demise have been swirling since almost the beginning of their 14-month marriage. They were such a poor match from the very beginning.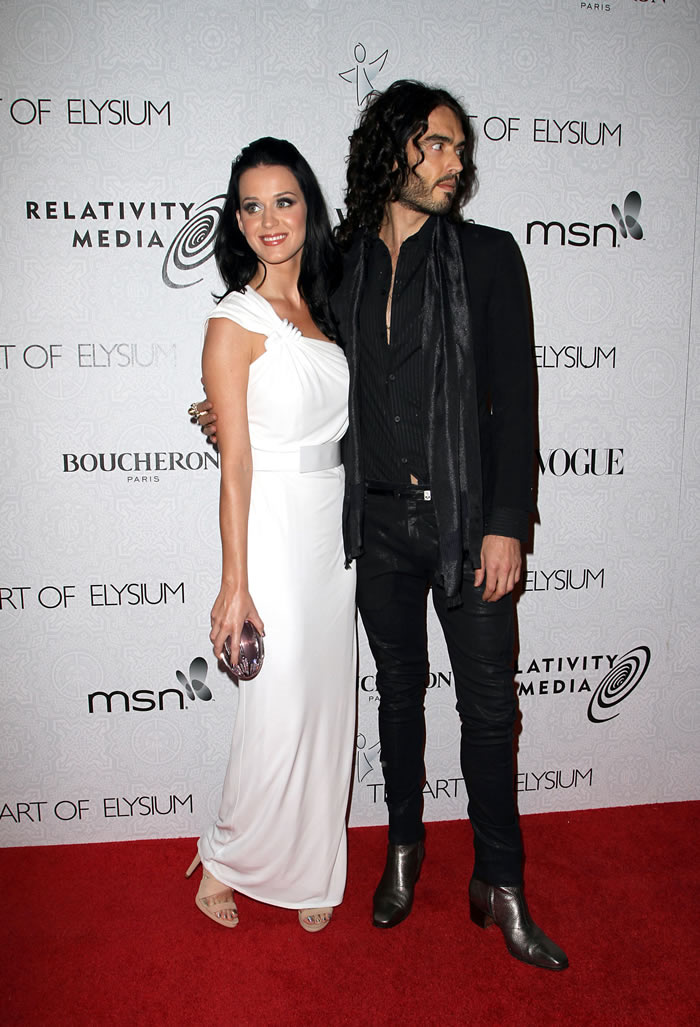 Now Russell and Katy have finalized their divorce settlement and all property has been divided accordingly. Thank goodness there were no kids involved although the couple did adopt one cat together, so who knows what direction the poor feline will be headed. Naturally, Katy had to be all showy and "quirky" while signing the papers:
There's no going back at this point.

Katy Perry, 27, and Russell Brand, 36, have reached a settlement in their divorce, Us Weekly can confirm. British movie star Brand filed for divorce on December 30 citing "irreconcilable differences."

In court documents filed Tuesday and obtained by Radar Online, Perry and Brand said they "have entered into a comprehensive written settlement of all issues, including, without limitation, with respect to the property to be confirmed or assigned to each party."

Brand will not be receiving spousal support from Perry, despite not having a pre0nuptial agreement. The "Firework" singer is worth an estimated $70 million, while Brand is valued at $20 million.

The former couple owned four properties in California, New York and London, totaling $15 million. The exes also have three cats: Her Kitty Purry, his Morrissey and, Perry once told Us, "together we got Krusty!"

Perry signed the court documents with a happy face next to her name — a sure sign that she's ready to put her 14-month marriage behind her.
[From Us Magazine]
Indeed, Katy did sign the divorce papers (which you can see at The Mail) with a heart and happy face combo. Of course, that's her standard autograph these days (and can be observed on many signed items currently on sale at eBay), but I'm sure Katy knew that the cute little smiley would be seen the world round once the papers were released. It's probably her way of trying to show the world that she doesn't care about getting divorced. Whatever, Katy.
At any rate, it looks like this (semi-)long nightmare of a marriage is finally over except for the requisite waiting period. Katy and Russell will be officially divorced on June 30. In the meantime, they can both resume their previous lives. He'll be wearing increasingly ridiculous scarves, and she'll get back to "partying" even though she never really stopped.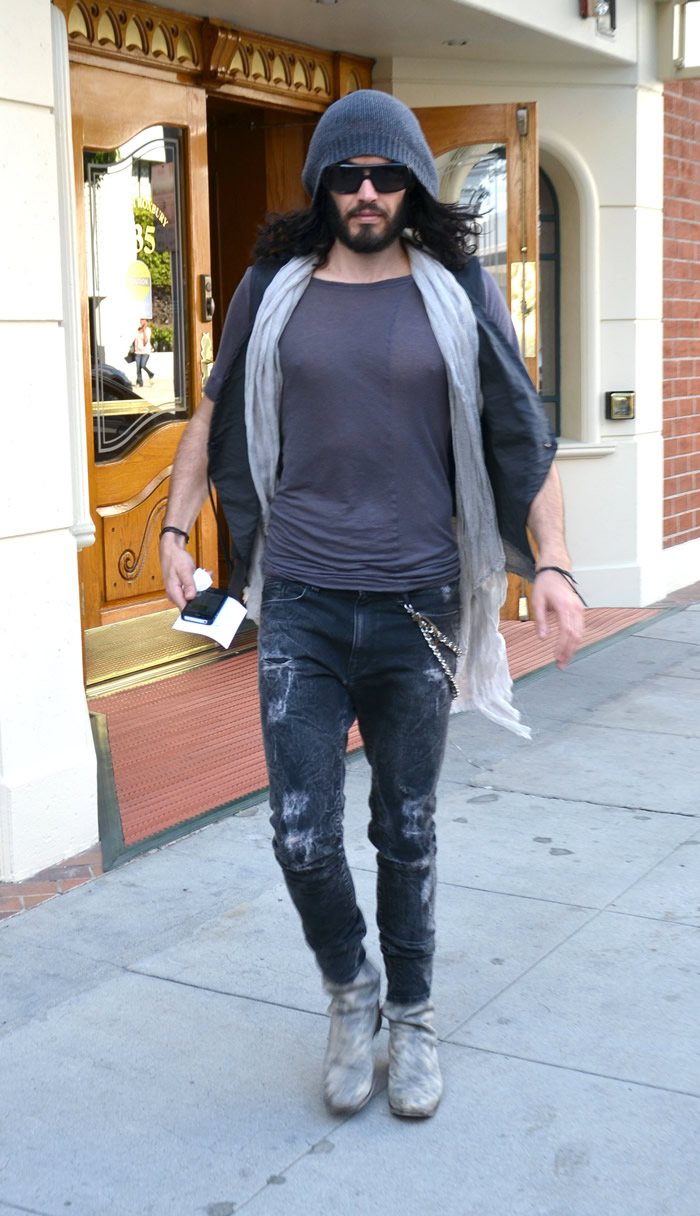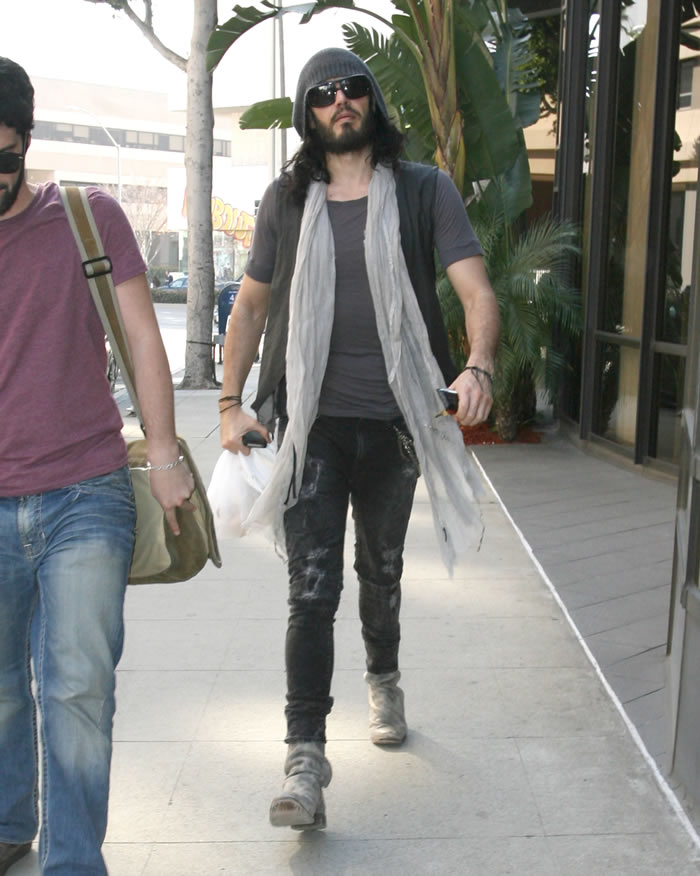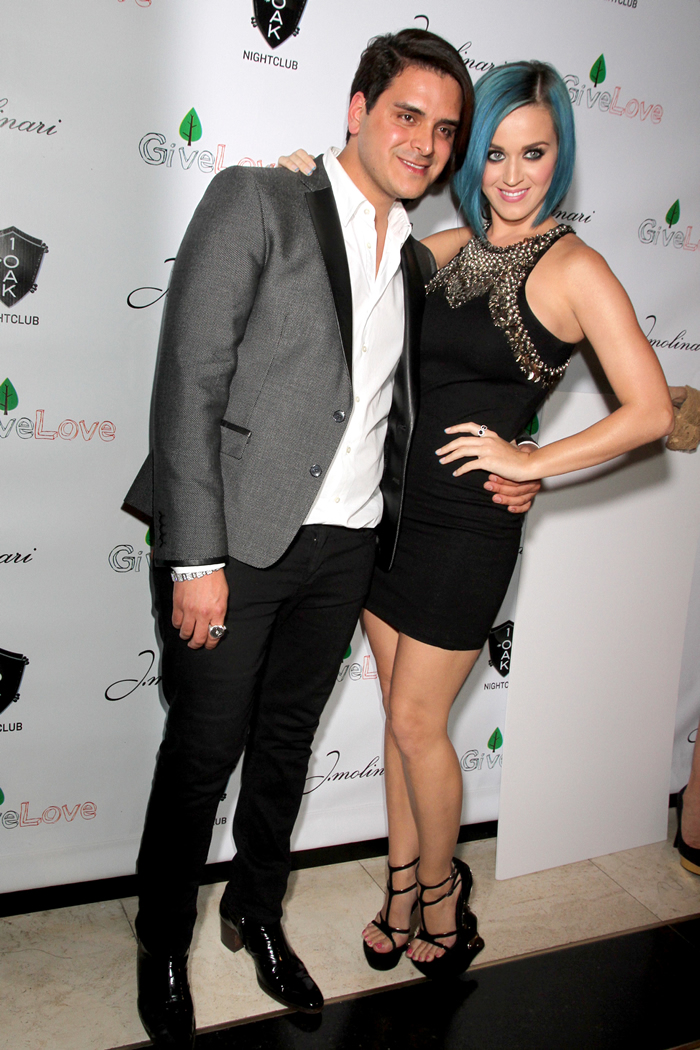 Photos courtesy of Fame/Flynet and WENN