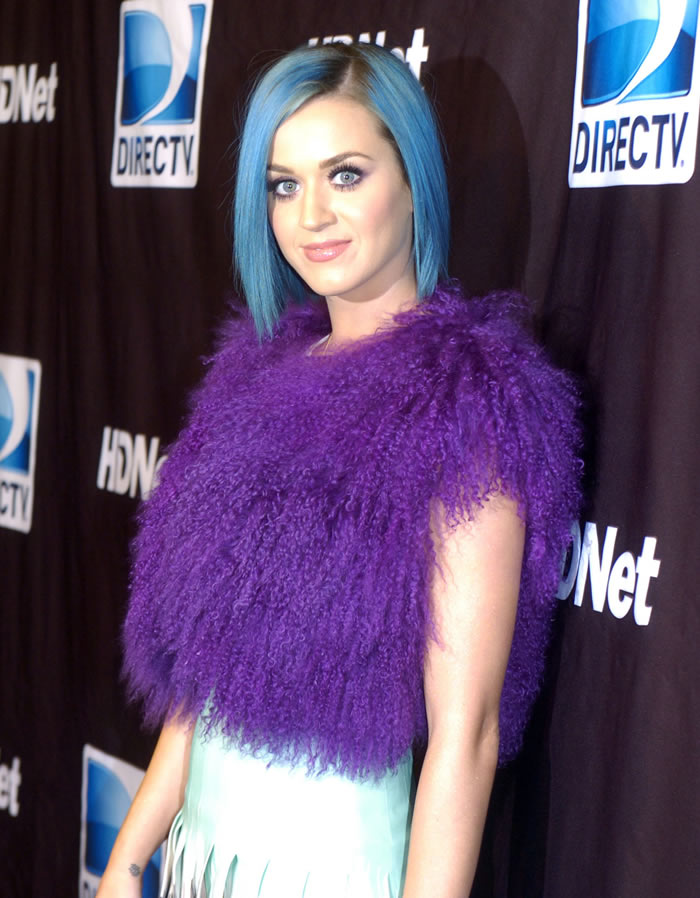 Finally, here are some photos of Katy Perry at that DirectTV party where she sang about wanting to rip off Tim Tebow's pants and check out his "Peacock." Then after the Super Bowl, Katy reportedly partied until 3 a.m. at the Giants bash. She's always "partying." I can't really even identify with that word since these days, and I haven't done so since my early 20s. It's a strange word, for I remember shouting the words to Beastie Boys "Fight For Your Right" as a tween while my (mildly overprotective) dad grew worried. He said something along the lines of "Do you know what 'partying' even means? It means having sexual relations with complete strangers." Yeah, I stopped singing the song aloud after that little discussion.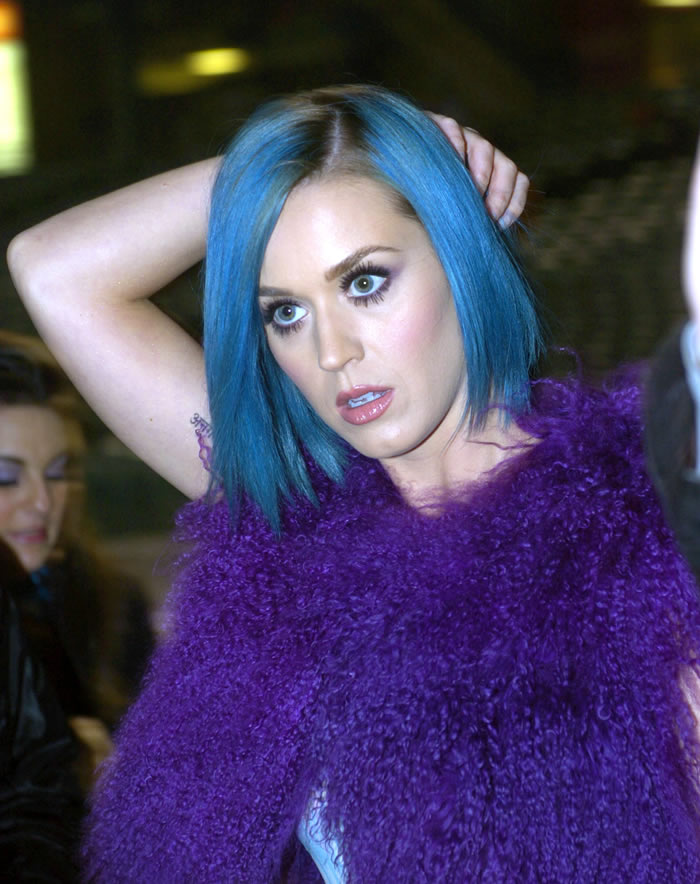 Anyway, Katy's been partying her ass off and leaving the finer (or possibly all of the) details of her divorce to estranged husband Russell Brand and his attorneys. While she certainly can't be enjoying the dissolution of her marriage, it looks like she's got nothing to worry about in the financial department. Russell doesn't want a scrap of Katy's money even though he's entitled to plenty of it under California law:
Russell Brand is entitled to approximately $20 million of Katy Perry's fortune … but TMZ has learned he will not take a single penny of it.

Russell's lawyer filed final divorce papers Tuesday … although the judge will make the divorce official on June 30, because there's a 6 month waiting period.

Informed sources tell TMZ … Russell and Katy did NOT have a prenup. As a result, everything they earned during their 14-month marriage is community property — which means they're each entitled to 50% of the pot.

Katy made $44 million between May, 2010 and May, 2011 — according to Forbes. The couple Married in October, 2010, so Russell could have scored a fortune if he exercised his community property rights.

But here's the deal. As one source put it, "This divorce is as amicable as it gets, and Russell was a mensch (Yiddish for a good person)." He doesn't want Katy's money. He's happy to walk away with the money he earned — which is far less than what Katy raked in.
[From TMZ]
This is a smart move on Russell's part, and I imagine that Russell did so for reasons that are threefold: (1) He has enough money of his own; (2) He just wants out of the marriage and won't stick around arguing for a moment longer than necessary; (3) He's thinking about his image. And even if his career hits the skids and he runs out of money, there's always money to be made by selling out his marriage secrets in Booky Wook 3, right?
Meanwhile, Russell's been stalking the streets of Los Angeles alone. While various insiders claim that he's shagging other chicks and wants to get with Zooey Deschanel, he's putting forth the appearance of getting back to work. For all the public knows, his only downtime consists of playing a few games of pool with the guys. Oh, and wearing more scarves.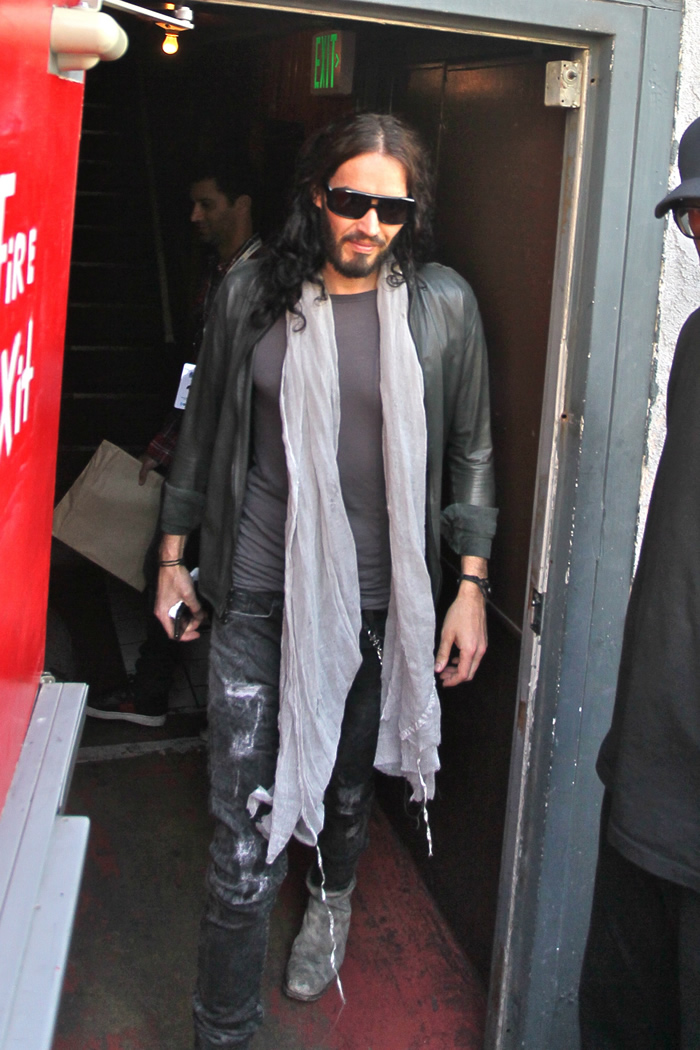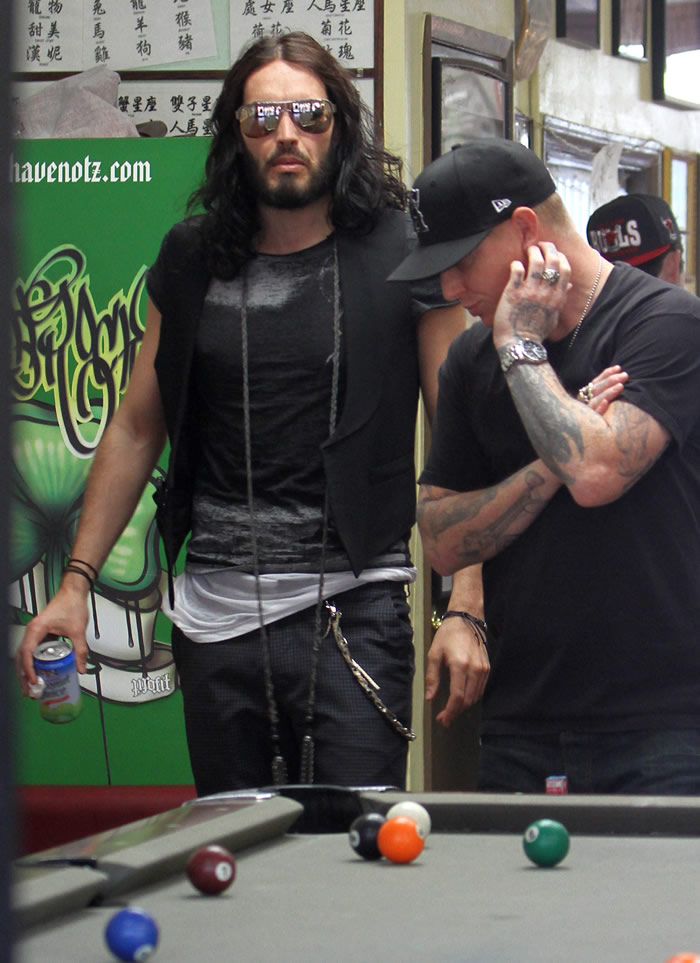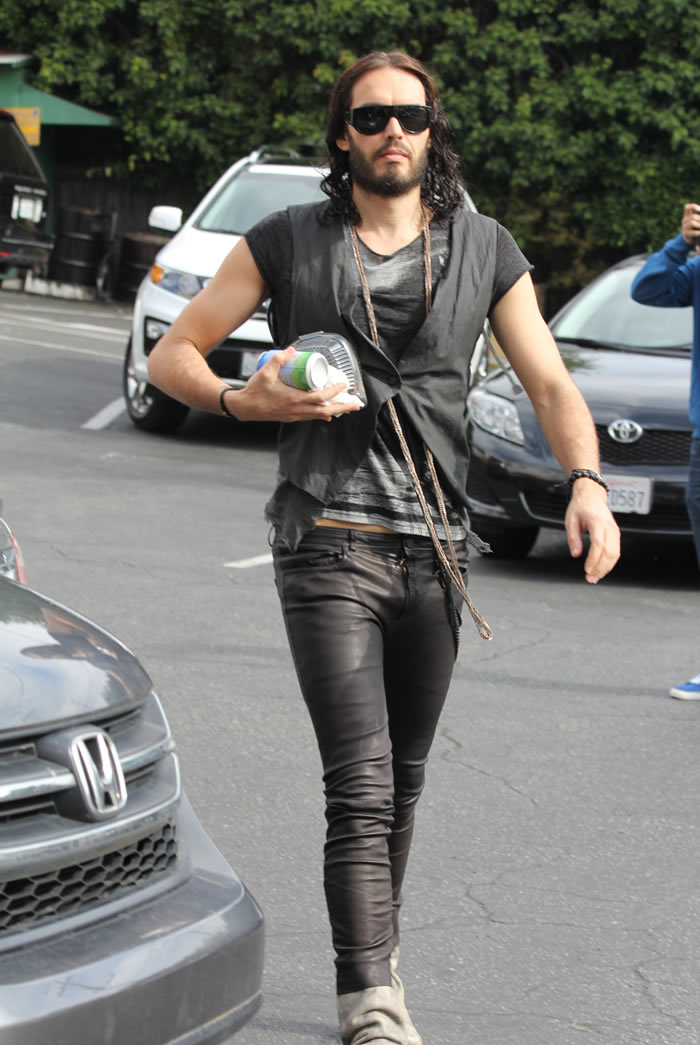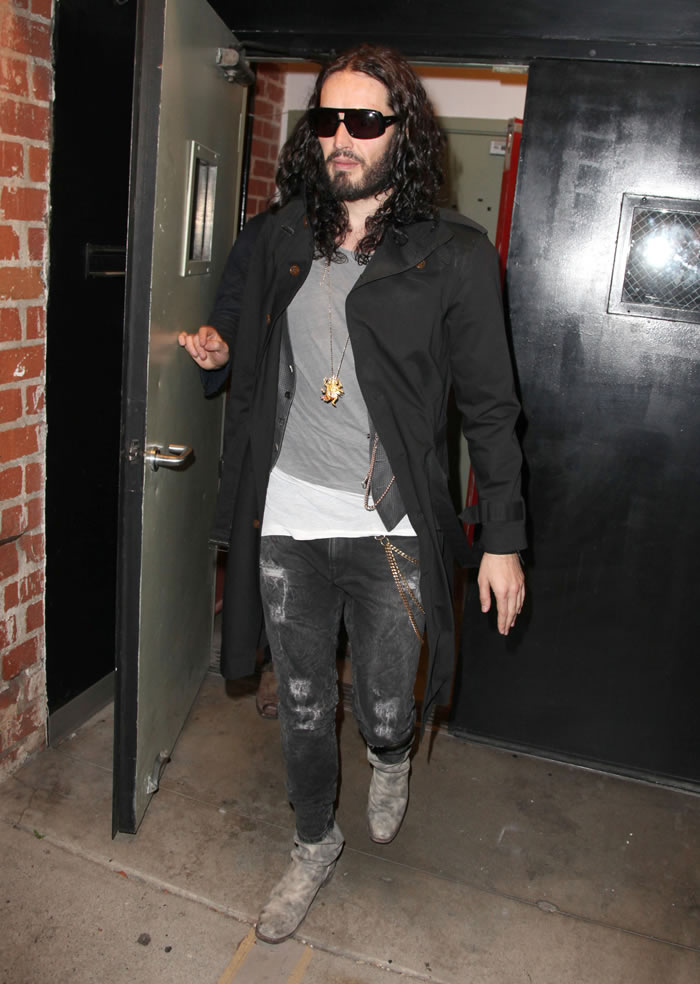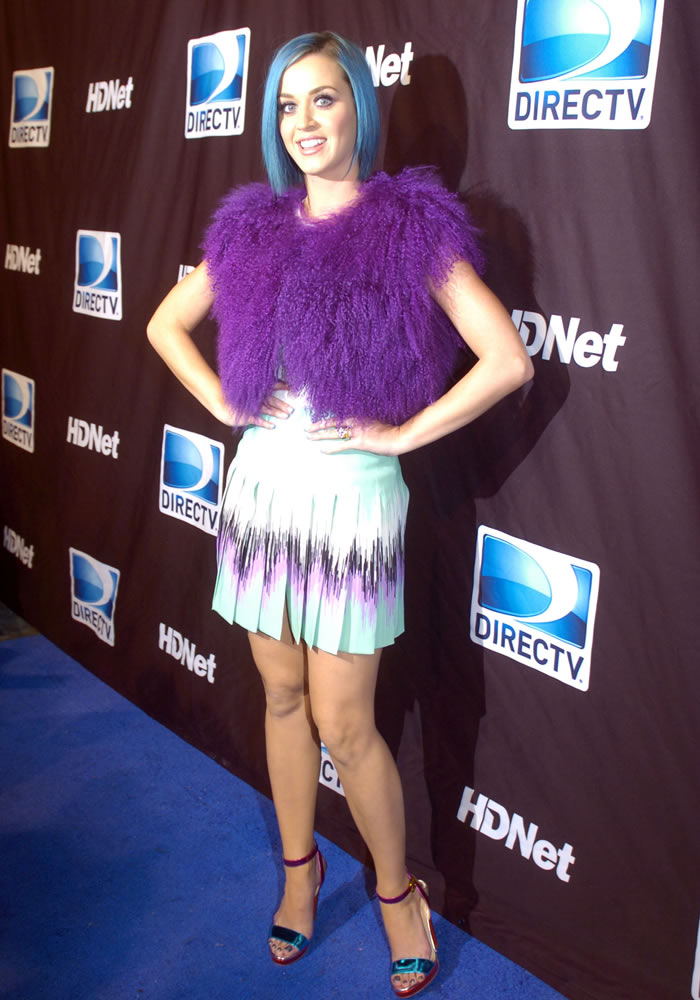 Photos courtesy of Fame/Flynet and WENN