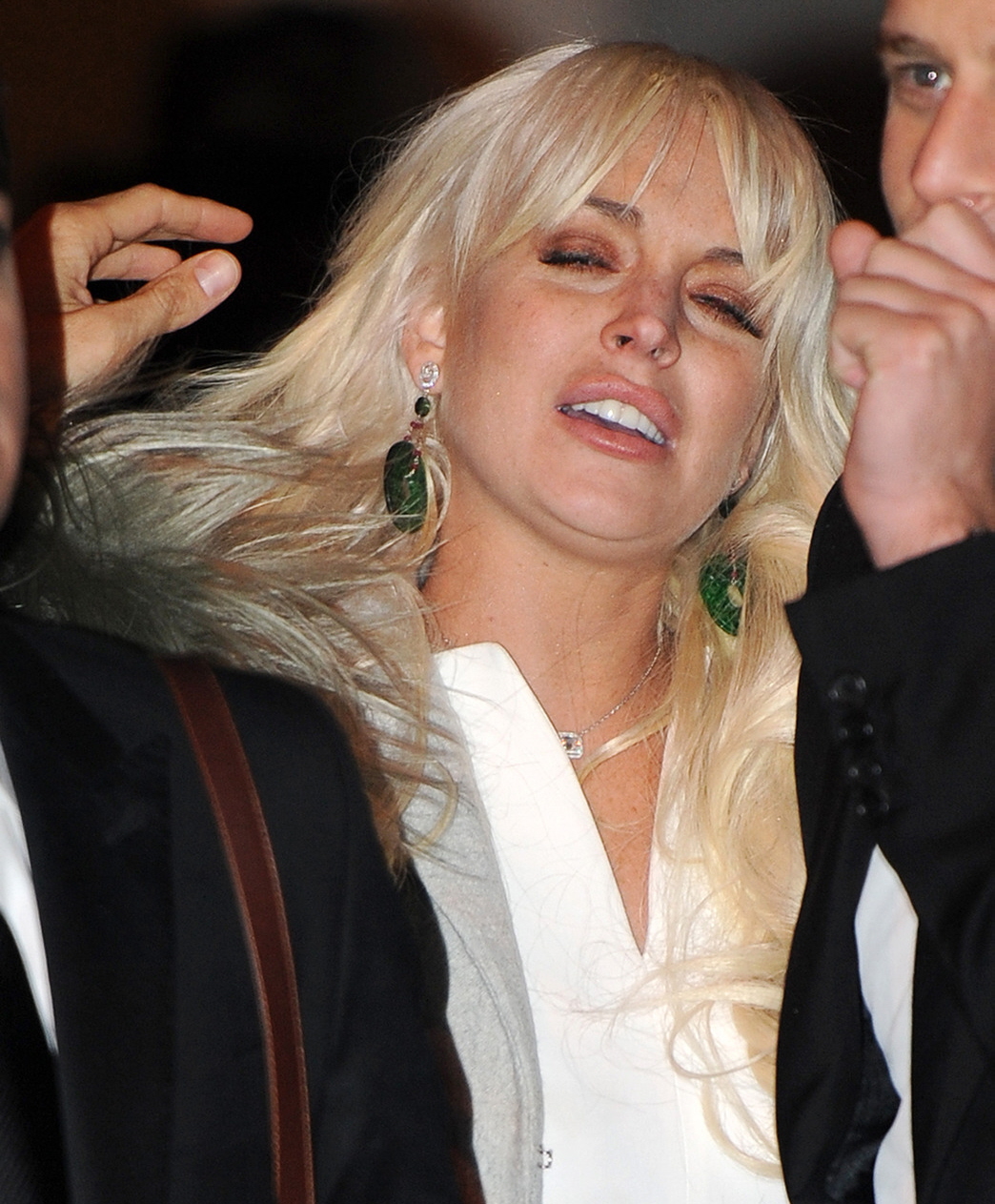 We have more stories about Lindsay Lohan's crack-face/crack-monster cracktastrophe at the amFAR event two nights ago. I can't even start… no, I can. These are some additional photos of Lindsay coming or going from the event, wearing a budget fur-trimmed coat over her Tom Ford dress. I can only imagine what Tom Ford thought about LL wearing his dress. I bet he bitched someone out over it. LL wearing your dress will always hurt your brand. Would you like to know how LL was acting at the event? Hint: like a crackie.
Lindsay Lohan tried to persuade a wealthy patron to bid on an expensive gift for her in the auction at the star-studded amfAR benefit Wednesday night. The gala, hosted by Sarah Jessica Parker, raised more than $1.4 million for AIDS research at Cipriani Wall Street, and brought out stars including Jennifer Hudson, Elizabeth Hurley and Linda Evangelista.

Spies said that when Lohan recognized a wealthy Canadian financier at a nearby table, she shot over to schmooze him — but then sent an assistant over when bidding on the charity auction began.

"There were items being auctioned for $20,000," said a spy. "After chatting with the businessman, Lindsay sent over an assistant, who said, 'Lindsay would very much like it if you'd bid on this item as a gift.'"

However, the gentleman declined. "He just cracked up," our source said — and the piece, believed to be a Hublot diamond watch with a white alligator strap, went to another bidder.

Lindsay was overheard telling guests she was at the gala because of her role playing Elizabeth Taylor, a major amfAR donor, in an upcoming Lifetime movie. The platinum-blond starlet wore a white dress and a coat with long fur cuffs and long fur trim (bringing to mind a glam, shaved yeti).

She changed into a black number for an after-party at Meatpacking hot spot Double Seven, and chilled in a booth as her mom, Dina Lohan, partied with pals across the room.

Asked about Lohan's assistant's request, her rep sniffed: "This is another instance of people making up stories about Lindsay."
[From Page Six]
I actually think Page Six is under-selling the cracked-out nature of the story. My guess is that Lindsay stumbled over, drunk off her ass and high as a kite, and mumbled something like, "I hear you're rich do you wanna do something about it? I like diamonds baby. OMG LOOK AT ME."
Additionally, the Cracken managed to stumble her way over to Woody Allen and Soon-Yi and she made them pose for photos. You can see one here. The Hollywood Reporter says Woody was NOT pleased.
Lindsay Lohan looked more like Victoria Gotti than a Hollywood starlet at the amfAR Gala, the annual AIDS fundraiser started by the late Elizabeth Taylor that routinely opens New York Fashion Week. Everyone on the carpet was buzzing about how tired and drawn the beleaguered actress looked. There was her long, fake, dry hair, and the dark circles under her eyes. An unflattering white mid-calf skirt suit and a long coat with Yeti hair cuffs and hem completed the picture.

But at one point in the evening, Lohan was spotted excitedly talking to none other than Oscar-nominated Midnight in Paris director Woody Allen. Here's how this tear in the fabric of the celebrity universe happened: It seems Lohan arrived late and did her usual lap to scope out the place. Then she made a beeline for a familiar face, none other than gala-regular Allen and his wife Soon-Yi. The flashbulbs lit up and headlines were made. Neither Allen nor Soon-Yi look particularly pleased in the photos. But Lohan sure does.

We can just imagine Woody saying to himself "Of all the celebrities in this joint — Heidi Klum, Julianne Moore, Rose Byrne, Sarah Jessica Parker Cindy Crawford…"

So how exactly do these disparate celebs know each other? It seems Lohan met the film icon several months ago at agent John Burnham's New Year's Eve party for Allen. Lohan spent the evening hanging out with Allen's former girlfriend Diane Keaton. The next day, Keaton even tweeted "@lindsaylohan YOU LOOKED BEAUTIFUL LAST NIGHT."

Trying to explain his relationship with Lohan, Allen later admitted that he was just saying hello to her.

"I had seen her on New Year's Eve. She was at a party that I was at, and we were just saying, 'What a coincidence.' That was the gist of it. I've only met her those two times in my life."
[From THR]
I never thought I'd say this, but poor Woody. Attacked by the crack monster. How pathetic she is. And for my final story – Dina Lohan has a new interview in Us Weekly, which you can read here. She says that her daughters are trying to give her a hair makeover and that Ali's modeling career is really taking off. Then Dina says Lindsay is "wonderful" and the kicker - "We're here for all of Fashion Week." OMG! The Cracken will be all over the place during New York Fashion Week. Prepare yourselves.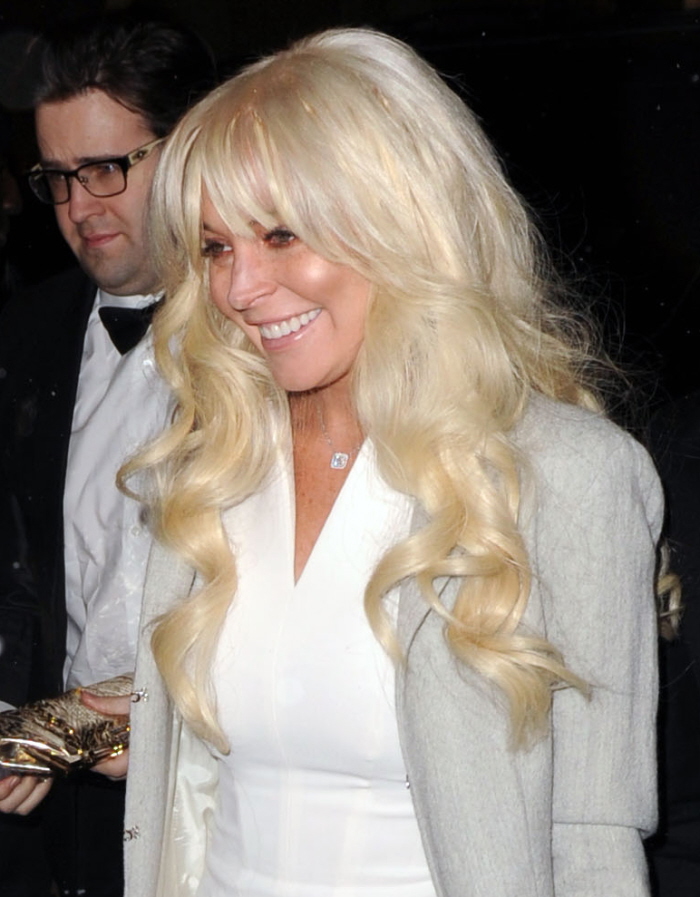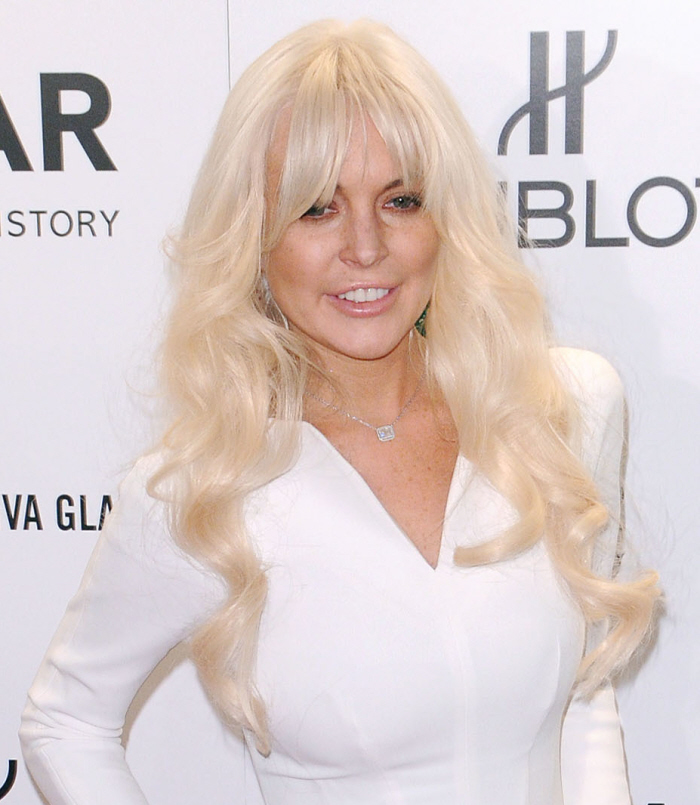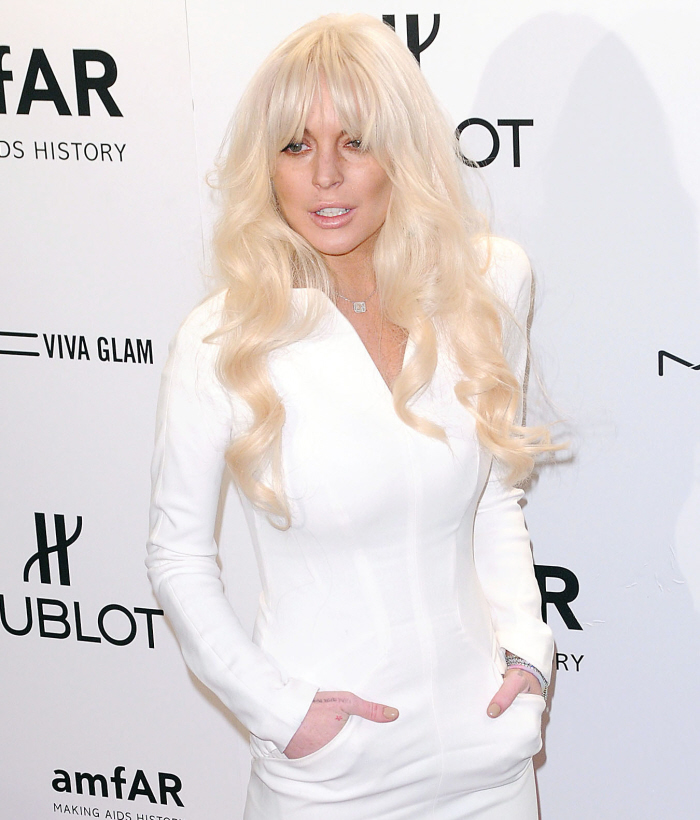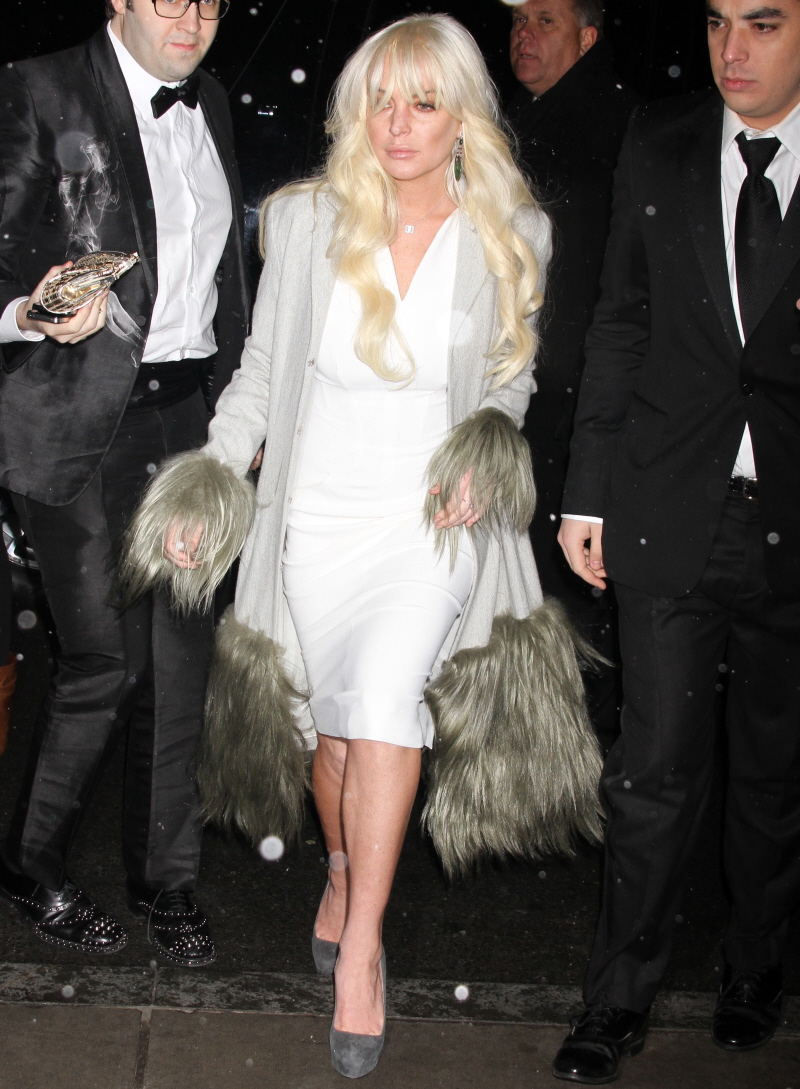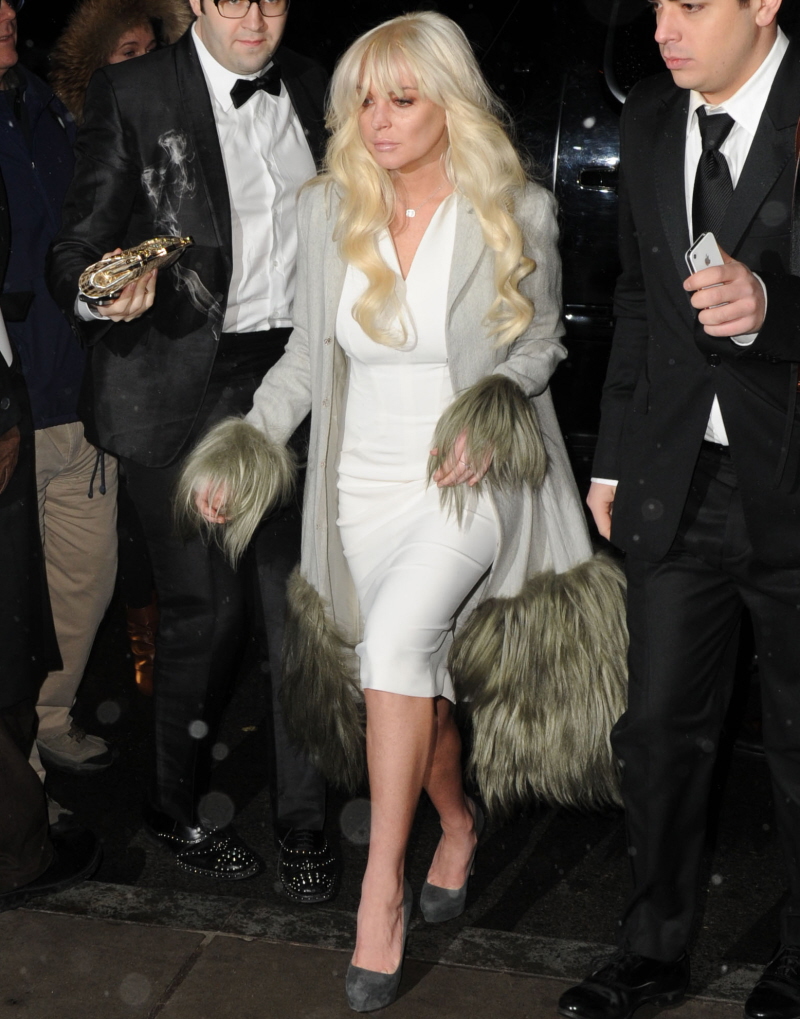 Photos courtesy of Pacific Coast News, Fame/Flynet and WENN.