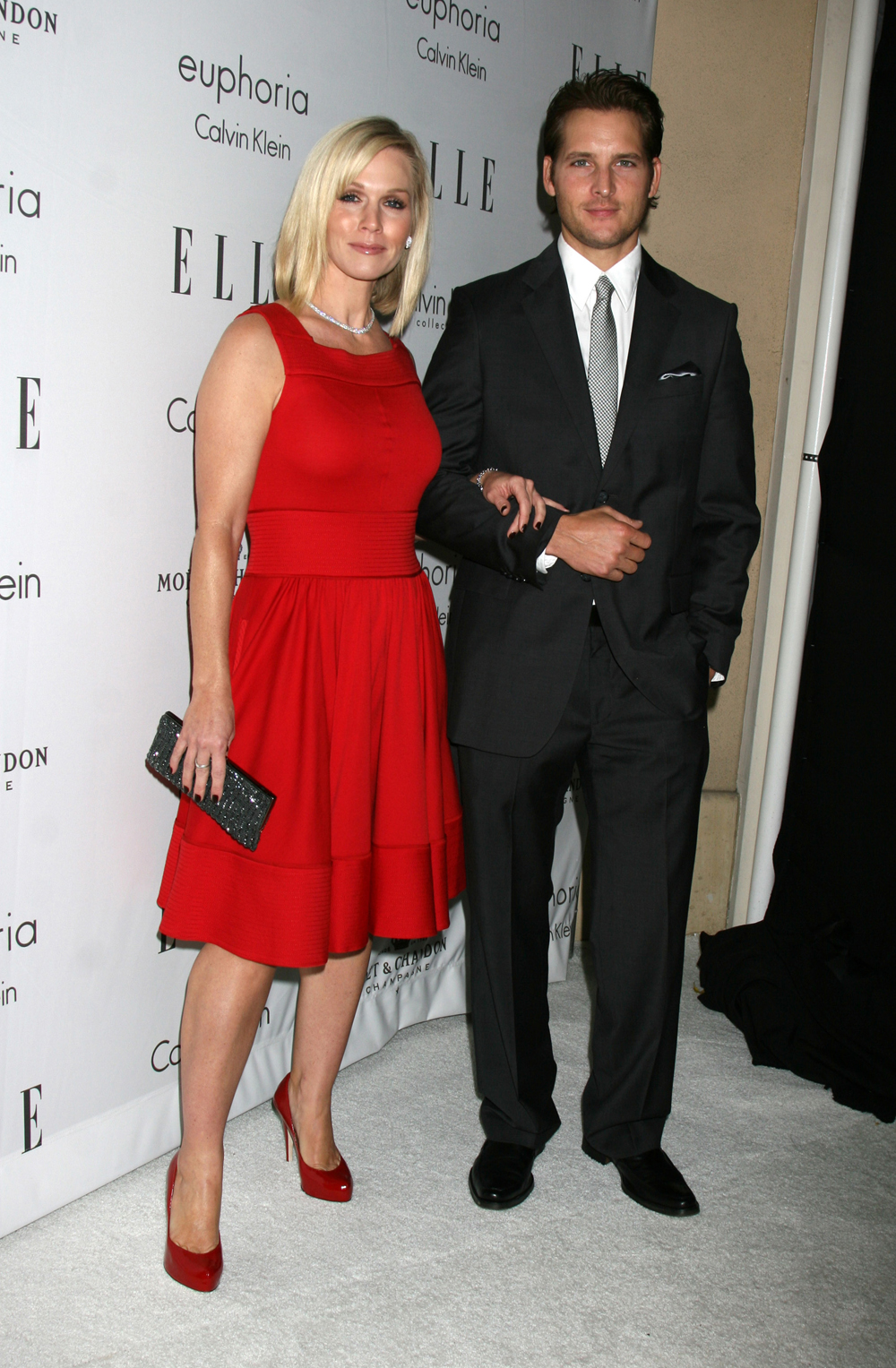 Jennie Garth seems to be having some problems in her marriage. It could be nothing, but in a recent interview with OK! Magazine she talks about "making her marriage work" and how "divorce is not an option" and there's always other, more attractive people in Hollywood. Somehow she tries to frame it in a positive light, but really it comes off more as an alarm bell than anything else.
Keeping her family together is the number one priority for 90210 star Jennie Garth. The actress, 36, who has been married to Twilight hottie Peter Facinelli for seven years, tells OK! that when it comes to making her marriage work, it's about the little things.

"Today I went to Coffee Bean and got him a drink — just keeping your partner in mind," Garth says. "In this industry, there's always going to be someone more beautiful out there. It's easy to be tempted. I'm not interested in taking the easy way out. Divorce is not an option for us. I want to be with my family."

Speaking of family, Jennie and Peter have three adorable daughters, Luca Bella, 11, Lola Ray, 5, and Fiona Eve, 2. Three kids is a lot by anyone's standards let alone two working Hollywood parents. But Jennie says she'd love more kids.

"Will you talk to my husband for me please?" she jokes. "I want to have a baby or adopt. My body keeps telling me to have babies."
[From OK! Magazine]
I'm assuming Jennie means that divorce is not an option in THIS marriage, not that divorce isn't an option for her – because she's been divorced before. There's also some speculation that she cheated on her first husband with her current husband. It's hard to tell because the ending of her first marriage and beginning of her relationship with Facinelli both occurred in 1995, and she got pregnant with their first child in September of 1996, before her divorce from first husband Daniel Clark was finalized.
The whole, "It's easy to be tempted" line is sort of asking for trouble. Why in the world would you say that to OK Magazine? And why tell them how you're NOT getting divorced – unless you're trying to head off rumors? Hopefully Jennie and Peter are fine and it was just poor phrasing or something on her part.
Here's Jennie with husband Peter Facinelli and their daughters Luca, Lola, and Fiona at the Camp Ronald McDonald 16th Annual Family Halloween Carnival in Universal City, CA on October 26th. Header at Elle's Women in Hollywood event on October 10th. Photographer: Nikki Nelson. Images thanks to WENN.