Here are photos of Angelina Jolie and Brad Pitt at the Berlin Film Festival premiere of In The Land of Blood and Honey. Angelina wore this Jenny Packham gown which… I have mixed feelings about. It seems somehow under-dressed for this Berlin red carpet, probably because the dress actually looks so comfortable. It reminds me of what I always think of Angelina's default style – she's very influenced by 1970s stuff, probably because of her mom's style and how she (Angelina) grew up. This seems like the kind of dress Lauren Hutton or Bianca Jagger would have worn to Studio 54 in the '70s.
Now, that being said, it's not a BAD dress. I kind of like the sparkly faux-animal print pattern. The color is beige-y, which I'm sure Angelina loves (bitch loves neutrals). Let her get this crap out of her system, so she can really rock something awesome at the Oscars. Bitch better work a jewel tone, and her hair better be pulled off her face, and I want her dripping in jewelry too. Sigh… I wish she would let me style her, I really do. I could make her look awesome.
Angelina and Brad are probably en route to London as we speak. They're due at the BAFTAs tonight – I just saw photos of George Clooney in London last night, and Michael Fassbender is due at the event too. We should be getting some good photos! I'm excited. The BAFTAs are always good for winter-style eveningwear, because it's always so cold in London for the event. Lots of long-sleeved evening gowns and long evening coats and capes, a lost art for many fashion designers.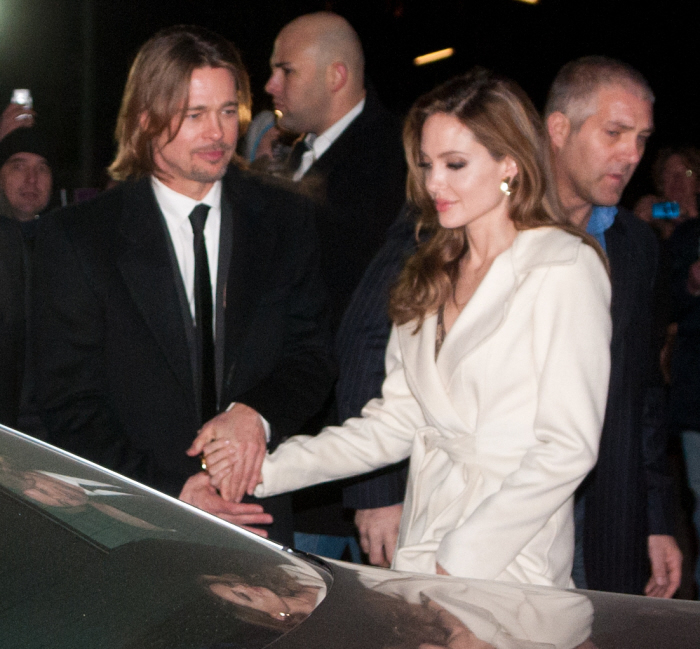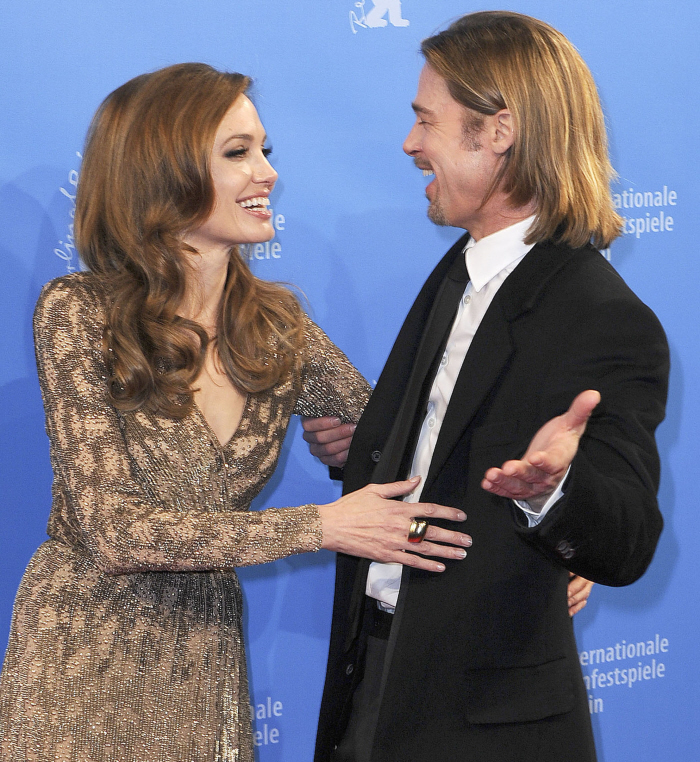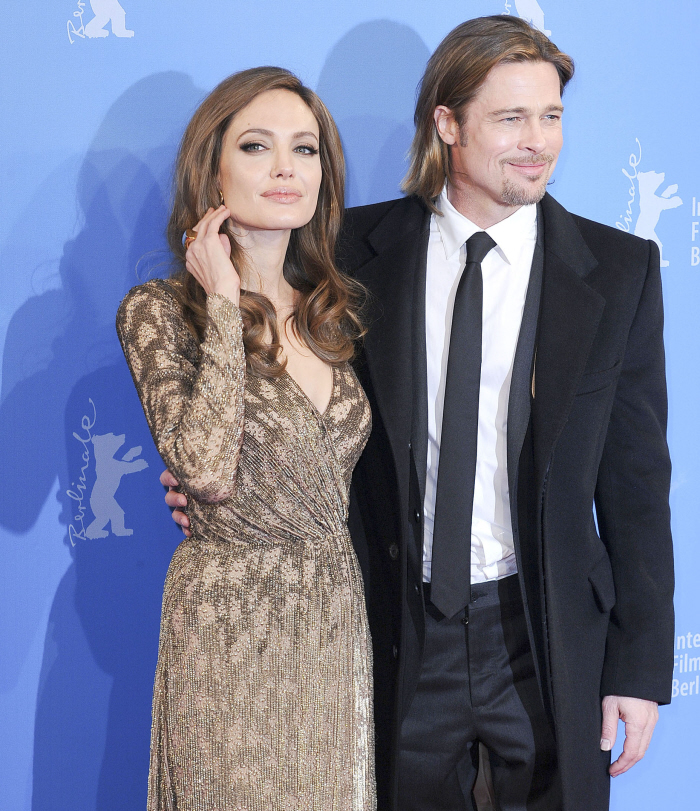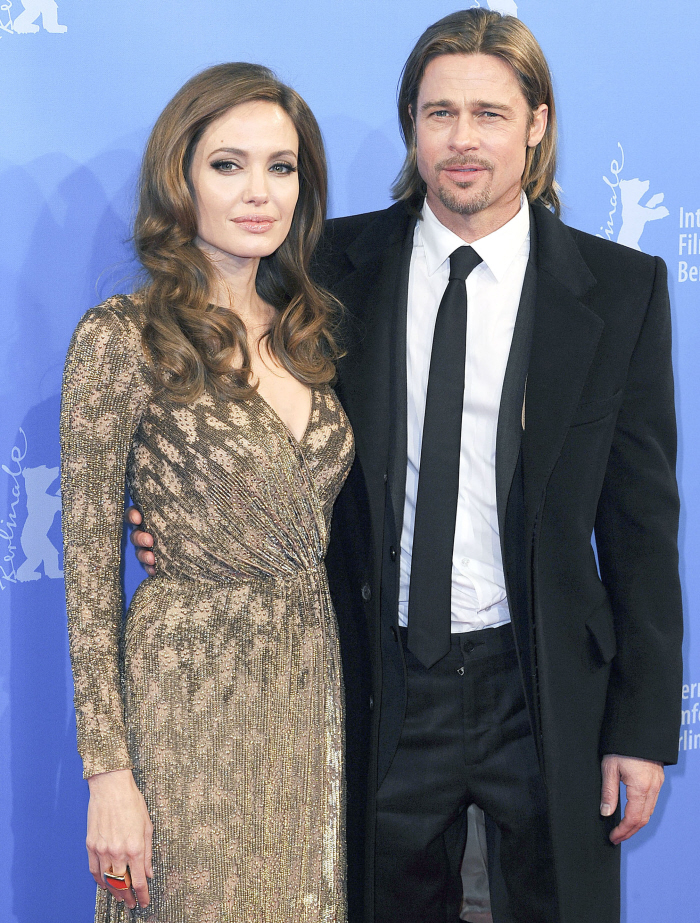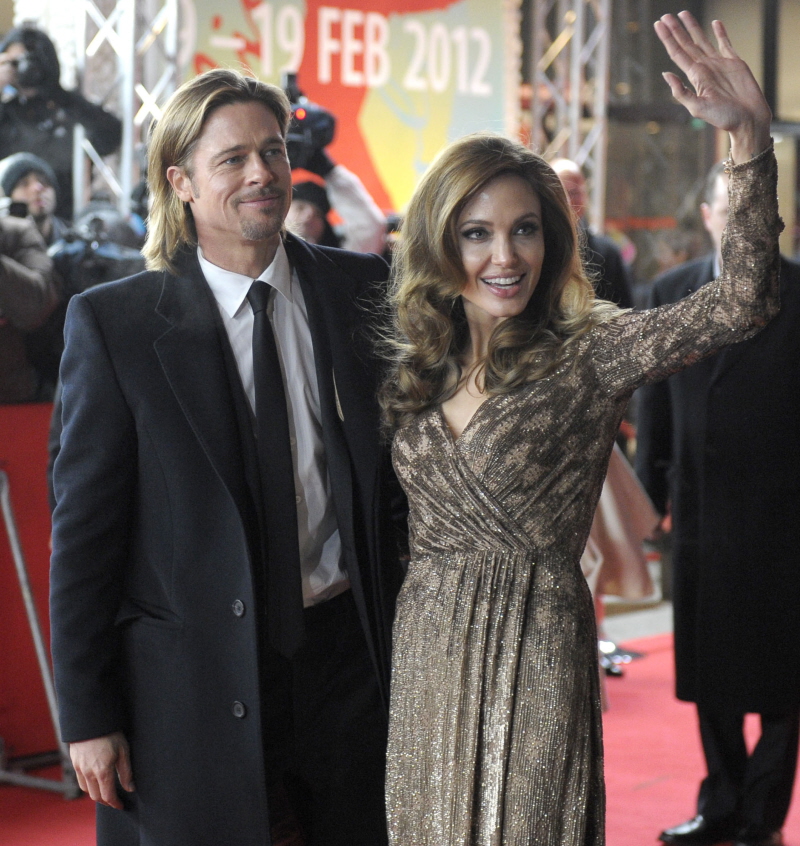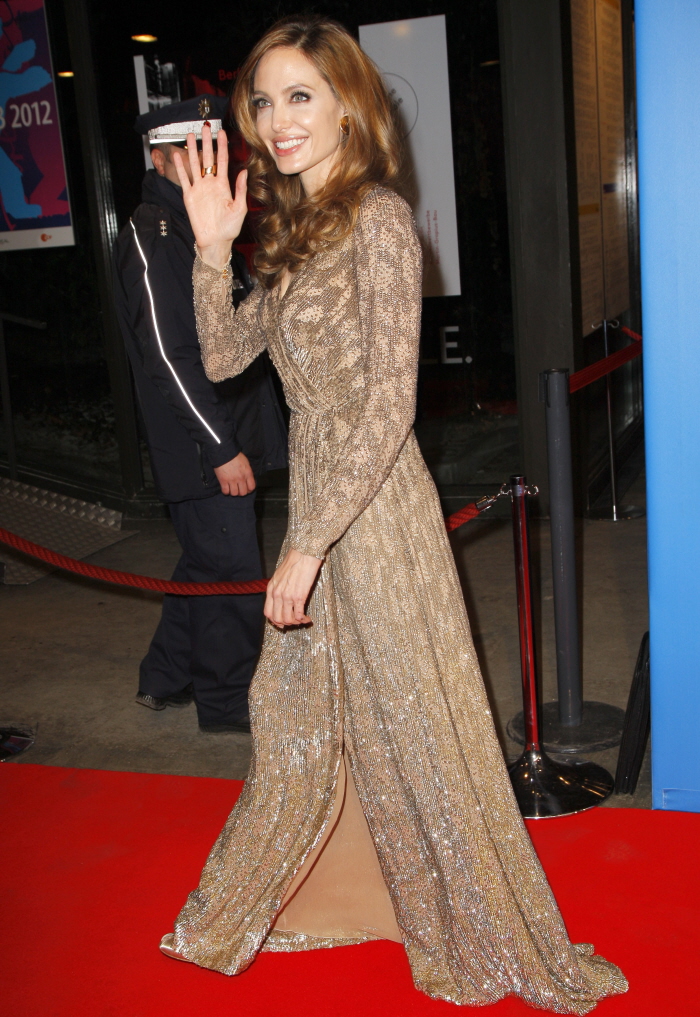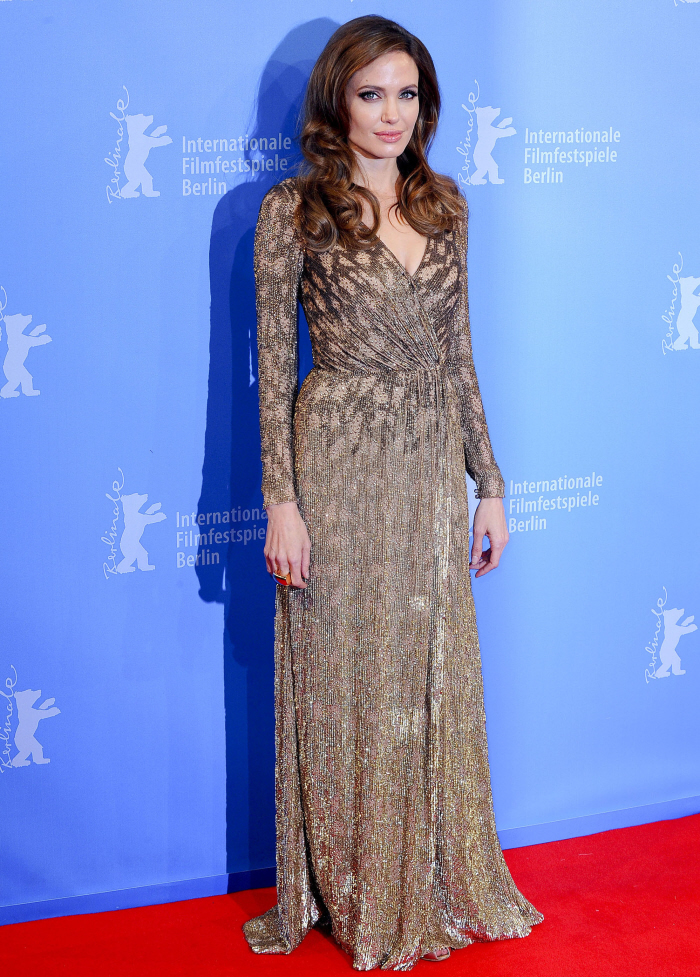 Photos courtesy of WENN, Fame/Flynet.