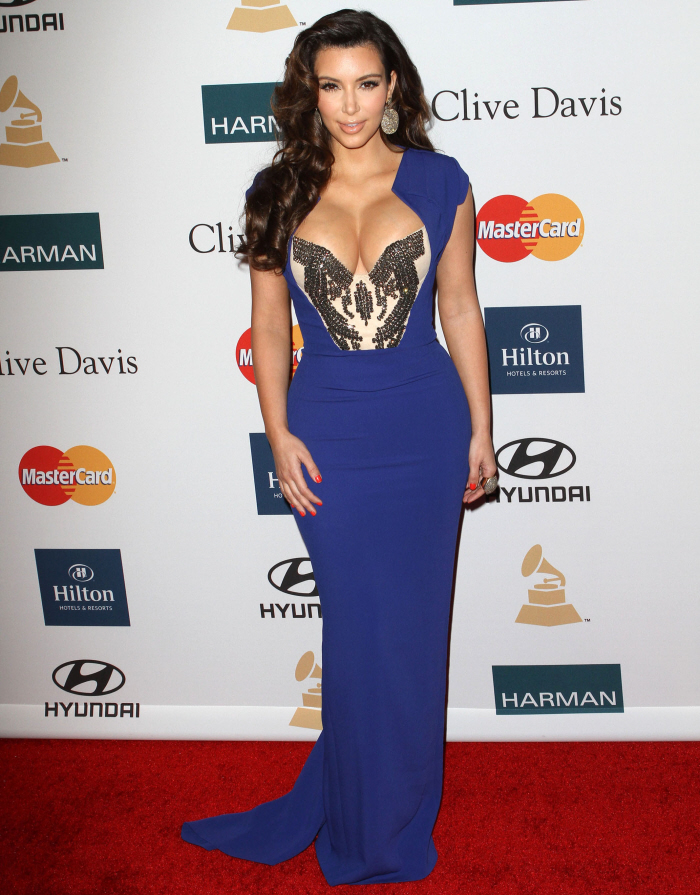 Here are some photos from various pre-Grammy parties and events from the past few days. I was going to start it off with Katy Perry and her giant flower head, but that was before I saw these Kim Kardashian photos. Kat-face was at Clive Davis's pre-Grammy gala last night – how terrible does she look? That's not a rhetorical question – we really need to discuss how badly Kim is screwing with her face. And her boobs look really uncomfortable too. Size 2, y'all.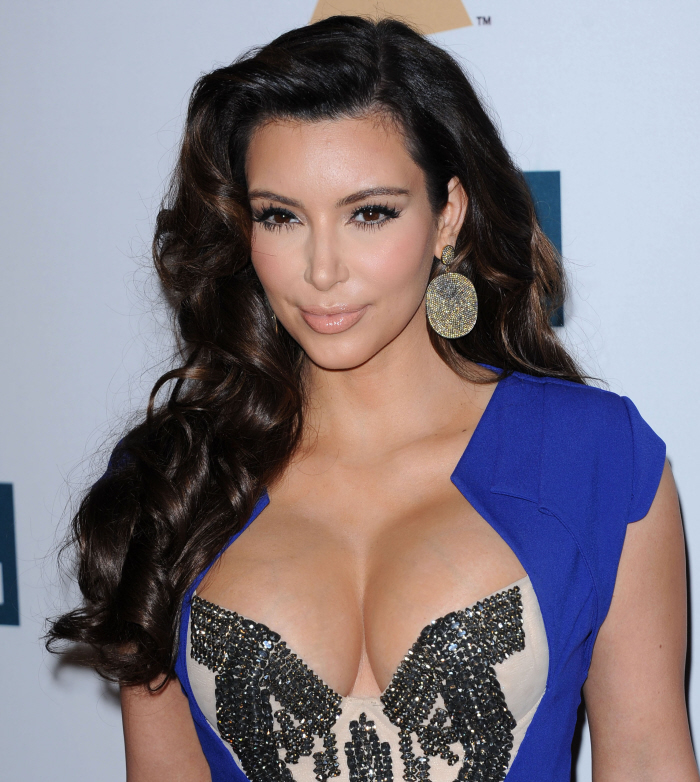 These are the photos that people were talking about yesterday, before Whitney Houston died – Katy Perry at the MusicCares event on Friday night, wearing a gigantic, Gaga-esque headpiece flower and an old-timey lace dress. This is such a dumb famewhore move to make. Frankly, it's something I'd really only expect of Gaga. On Katy, it just seems sad and try-hard. And that dress is so fug!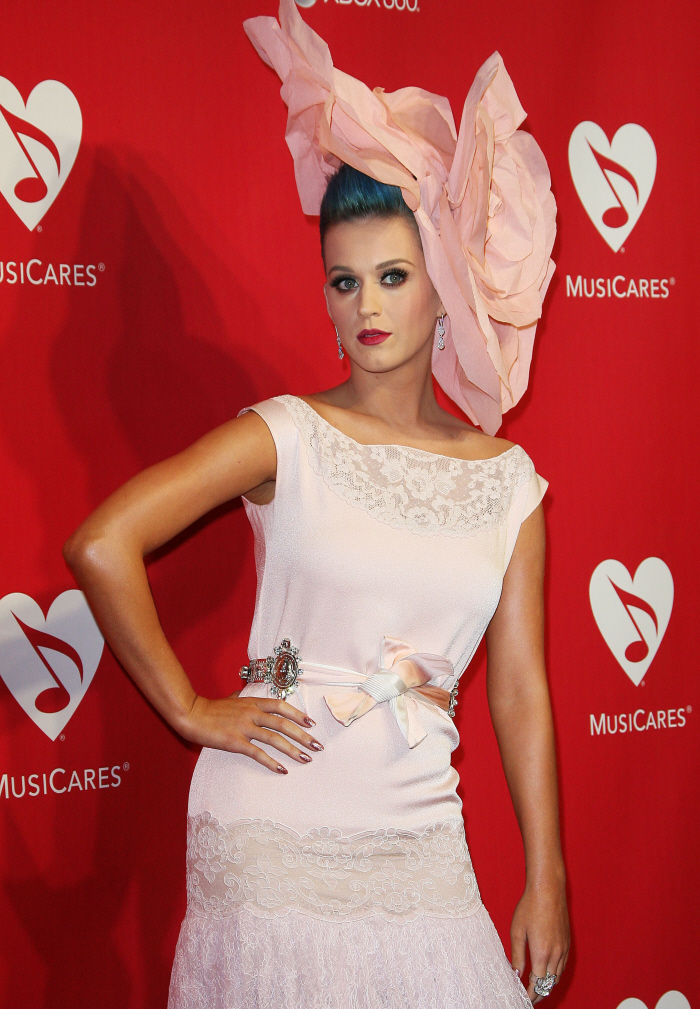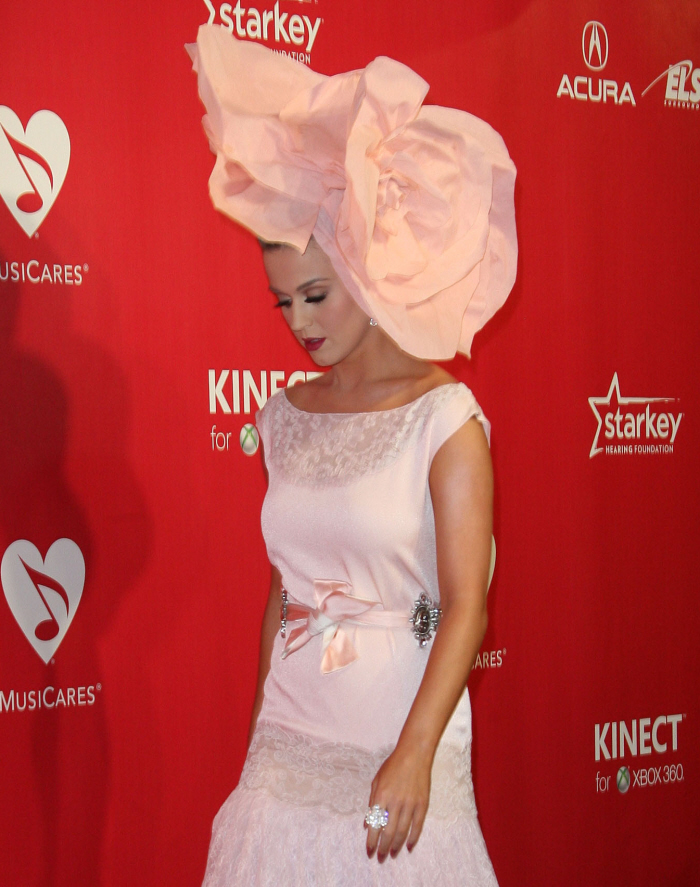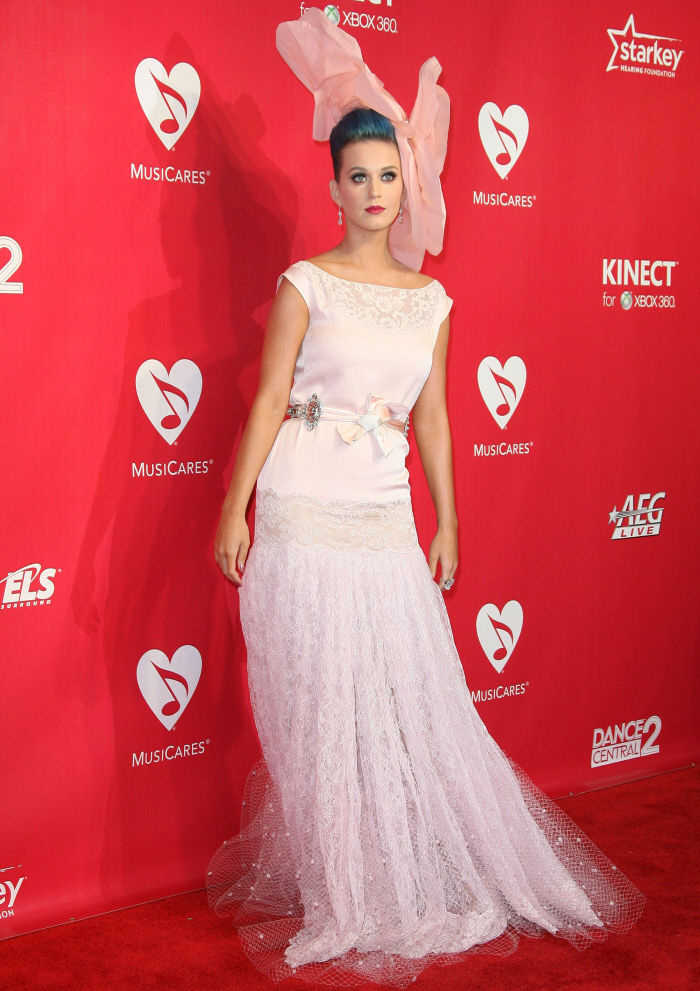 And here's Katy yesterday at the pre-Grammy Roc Nation event. She looks so '80s.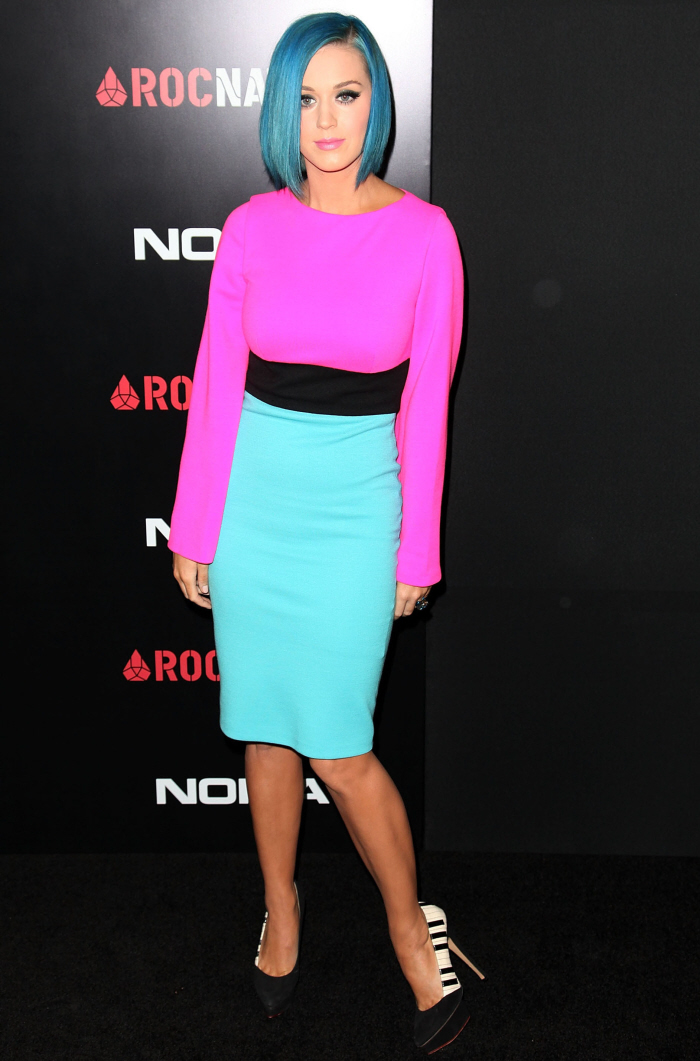 Rihanna at the same Roc Nation event. I actually kind of like her with this blonde hair now. And I think the jumpsuit is kind of interesting too.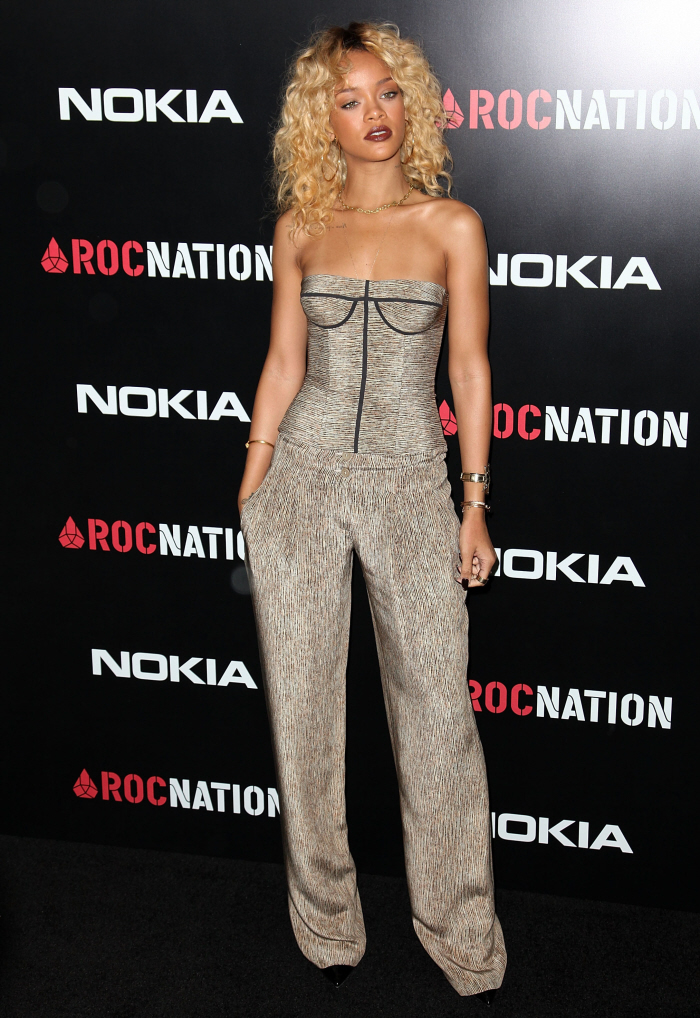 Here's Britney Spears at Clive Davis's pre-Grammy gala. Britney looks… good? Honestly, I think she looks tired and a little bit out of it, but she seems pretty healthy too. Cute dress.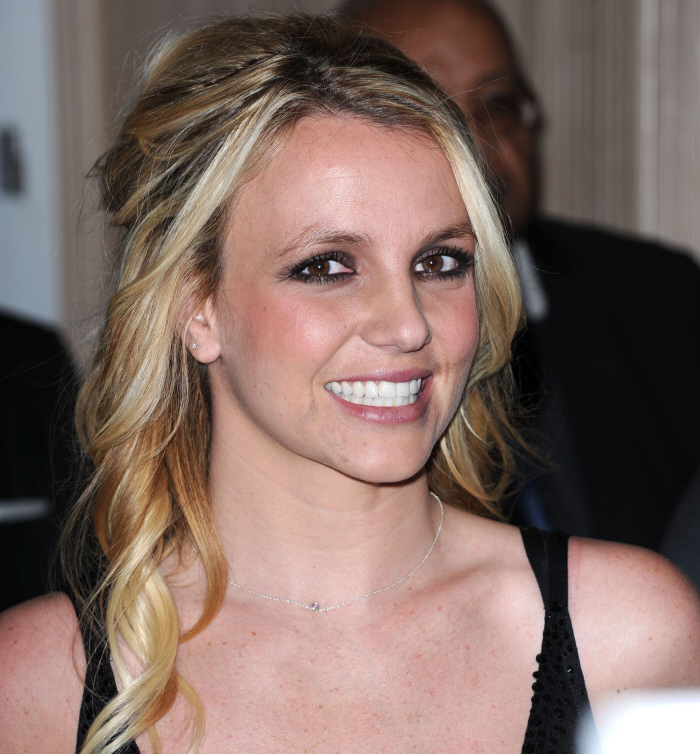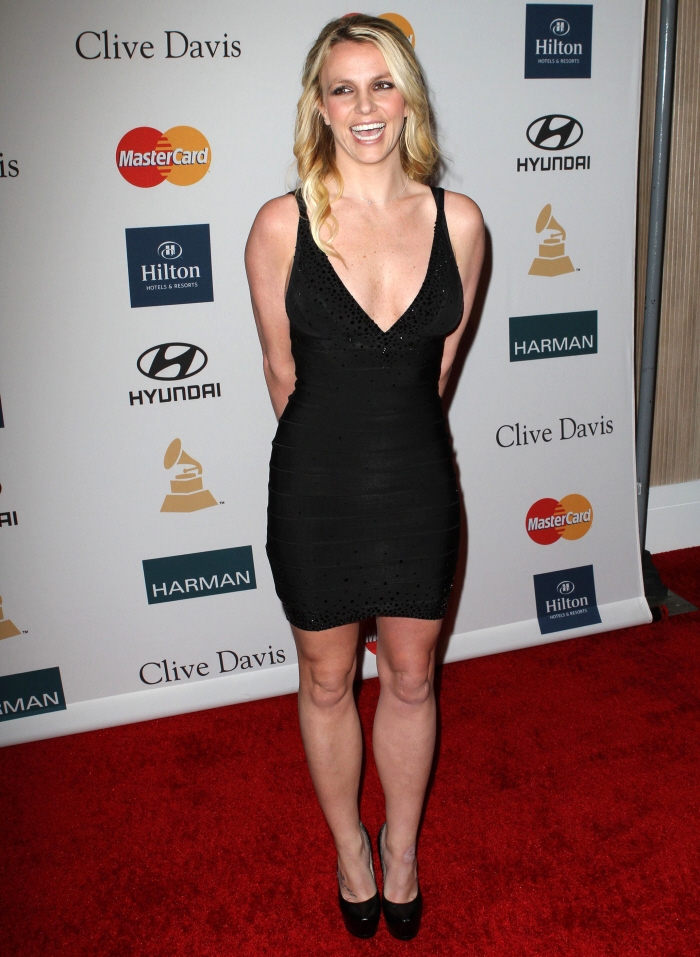 Photos courtesy of WENN.