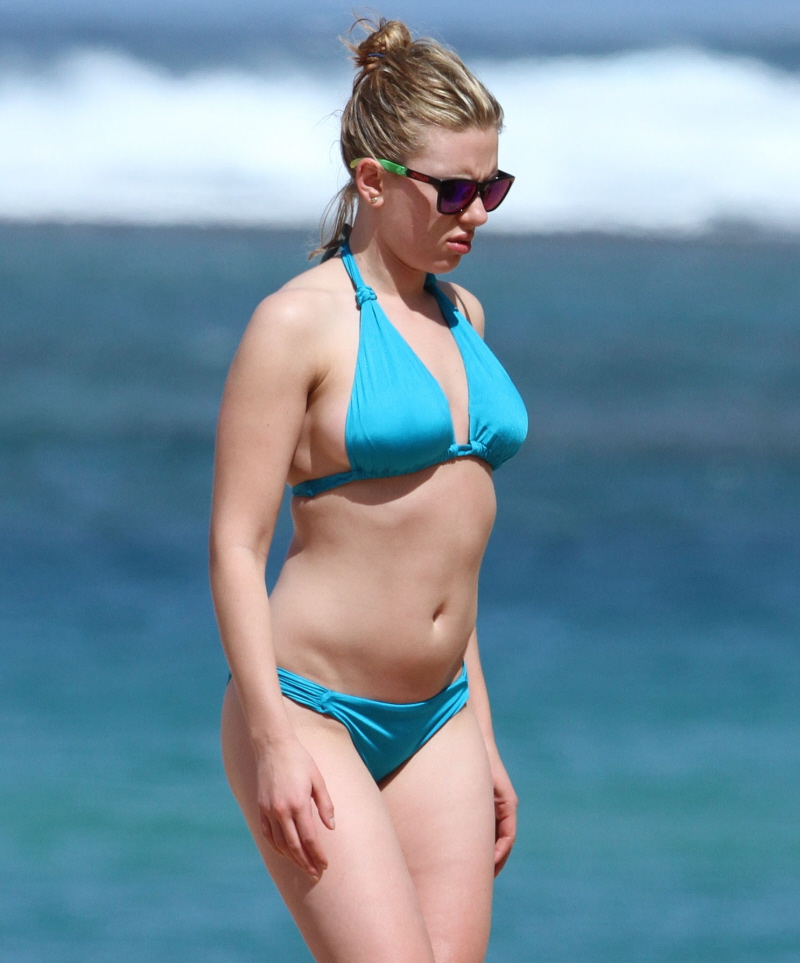 Here are some photos of Scarlett Johansson on vacation in Hawaii with some friends, and with her new boyfriend/ad man/the most beautiful man in the world, Nate Naylor. There aren't that many pics of Nate on the beach, the photographers were just concentrating on Scarlett in her bikini. There were several stories in this week's tabloids about Scarlett and Nate, all of them in the same "He's so amazing, Scarlett is so lucky to be with him" vein as People Mag's ass-kissy article introducing him to the world. Is Nate the one "leaking" all of these quotes about how great he is? I hope not, but I suspect he is. A source tells Us Weekly, "They met though mutual friends. And they were hot and heavy right off the bat." They were briefly separated while Scarlett worked in Scotland, and "Scarlett missed him while she was in Europe. Now they're really going to spend time together." You can see a photo of them making out here.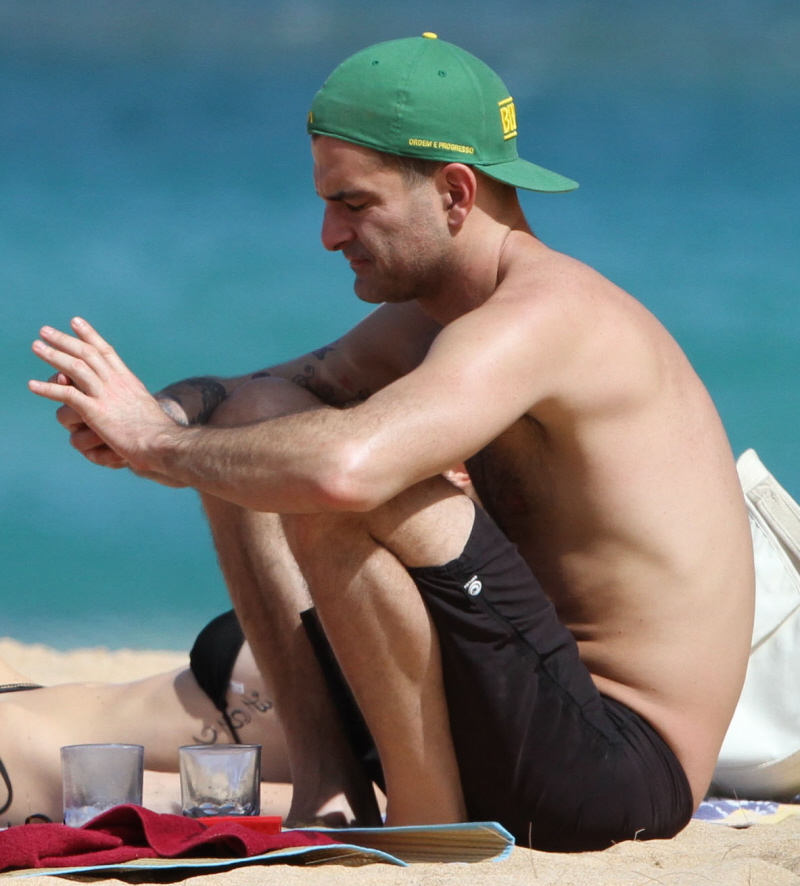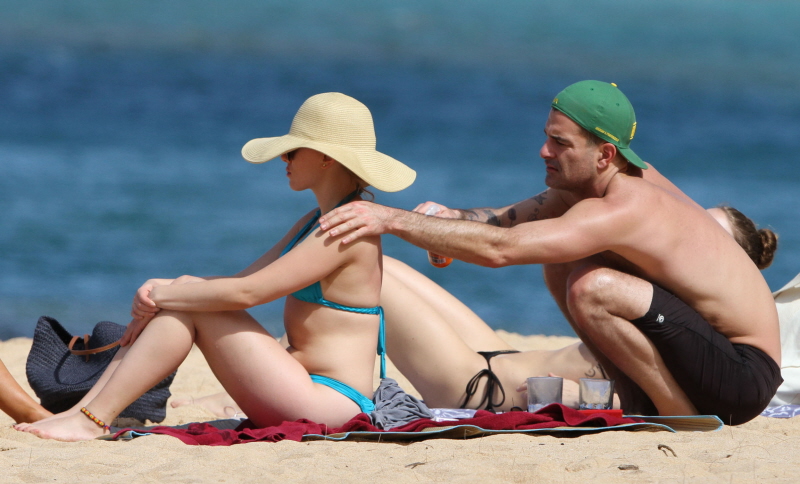 Beyond the Nate stuff, people are talking about Scarlett's body in this bikini. Personally, I think she looks good. Yes, she has some cellulite – most people do. It's not the end of the world, and I think the way the sunlight is hitting her body is affecting the "look" of the cellulite anyway. But seriously, she has a really nice figure – she looks like she eats and works out sometimes, but she doesn't get stressed about it. I'll make fun of her for being a vapid twit, but not for her figure. The only thing bugging me is that her boobs look so much smaller in that bikini top, right? Are her boobs actually that small, or is that bikini top just really unflattering?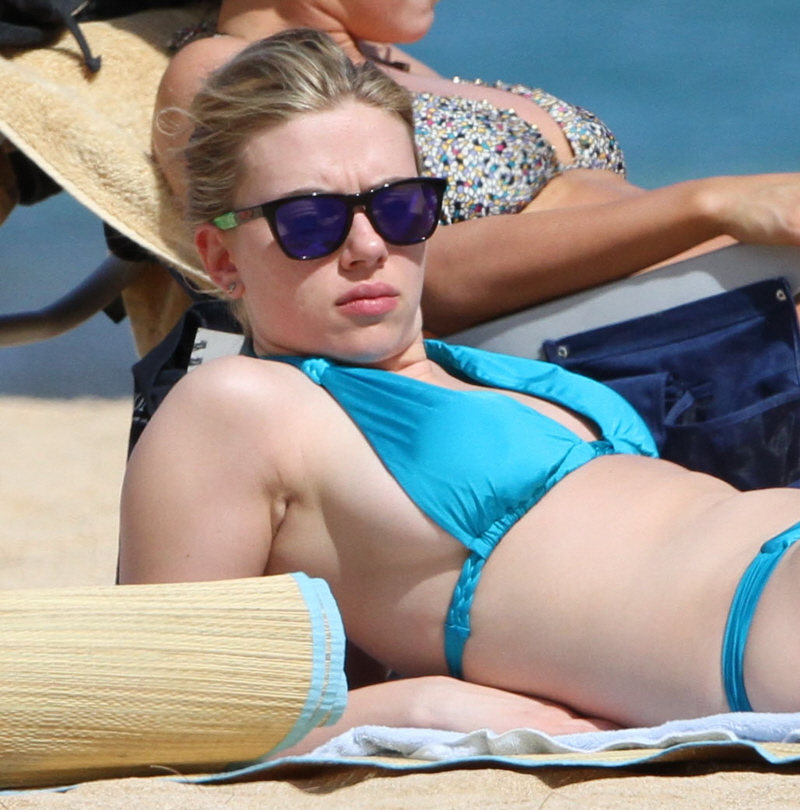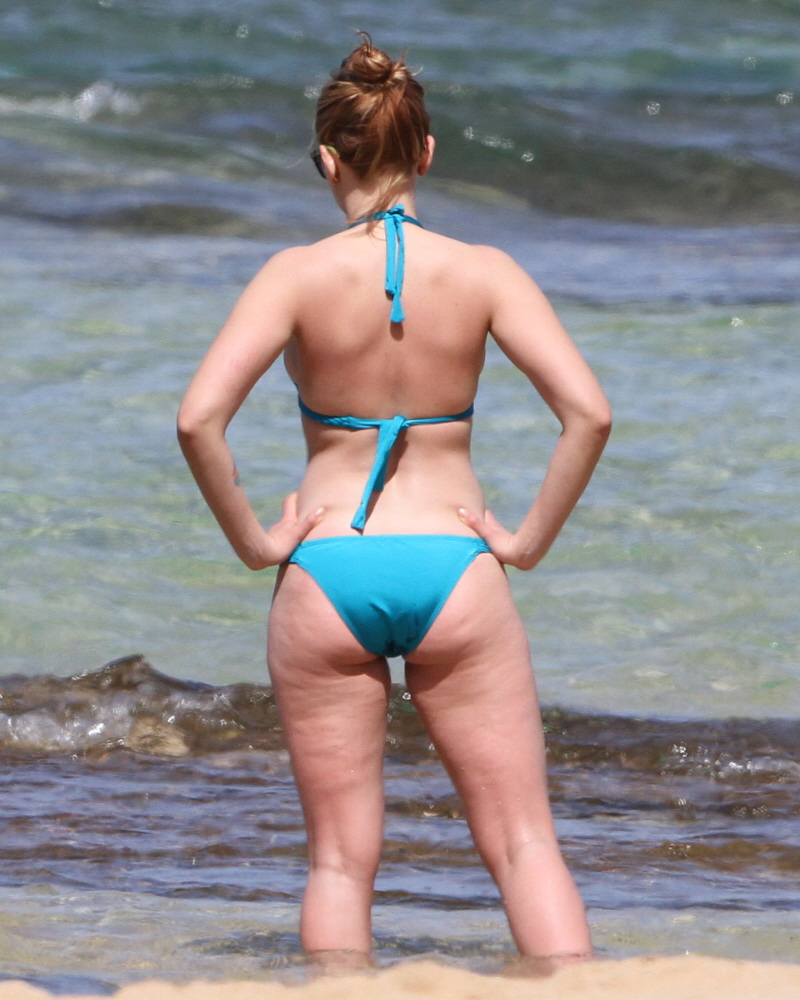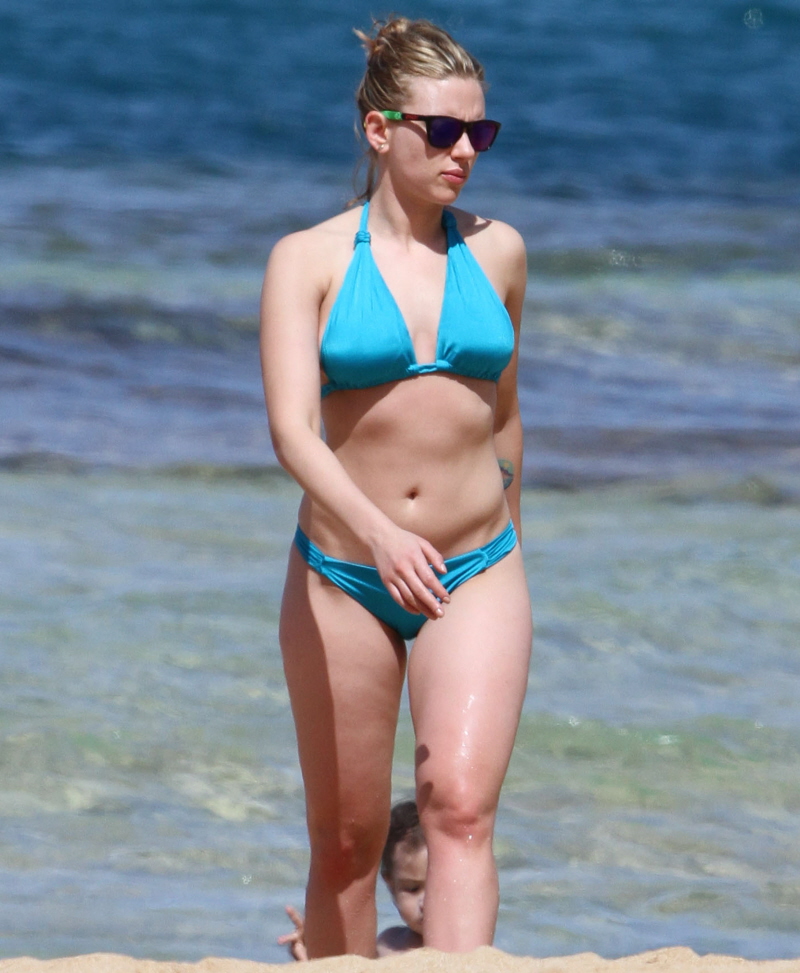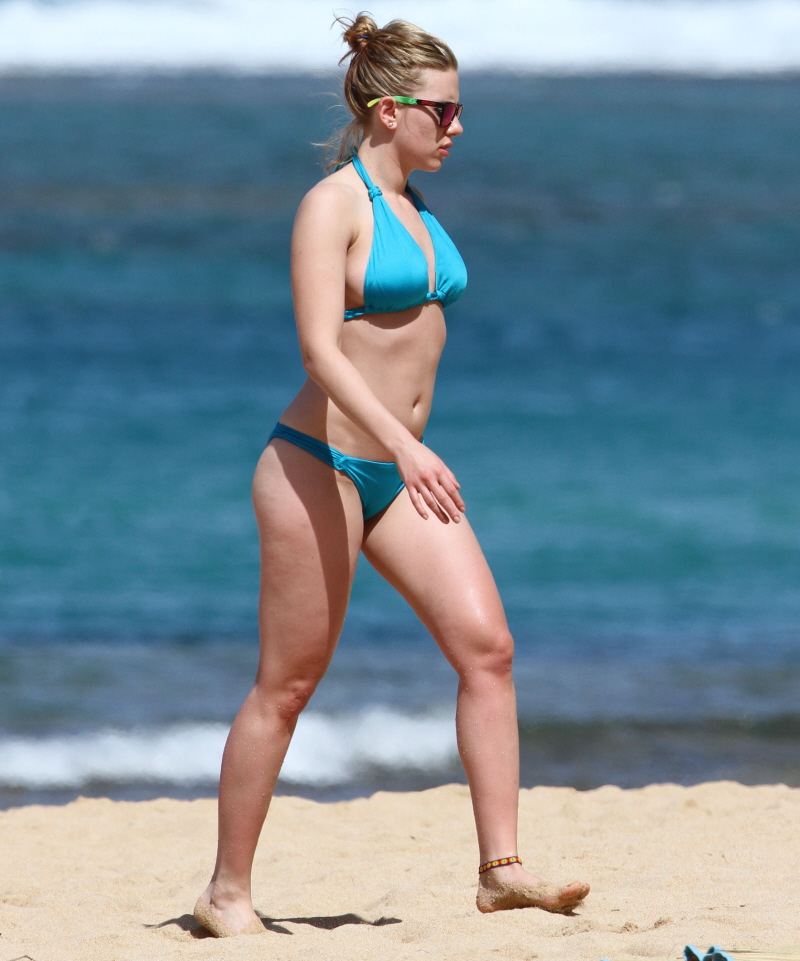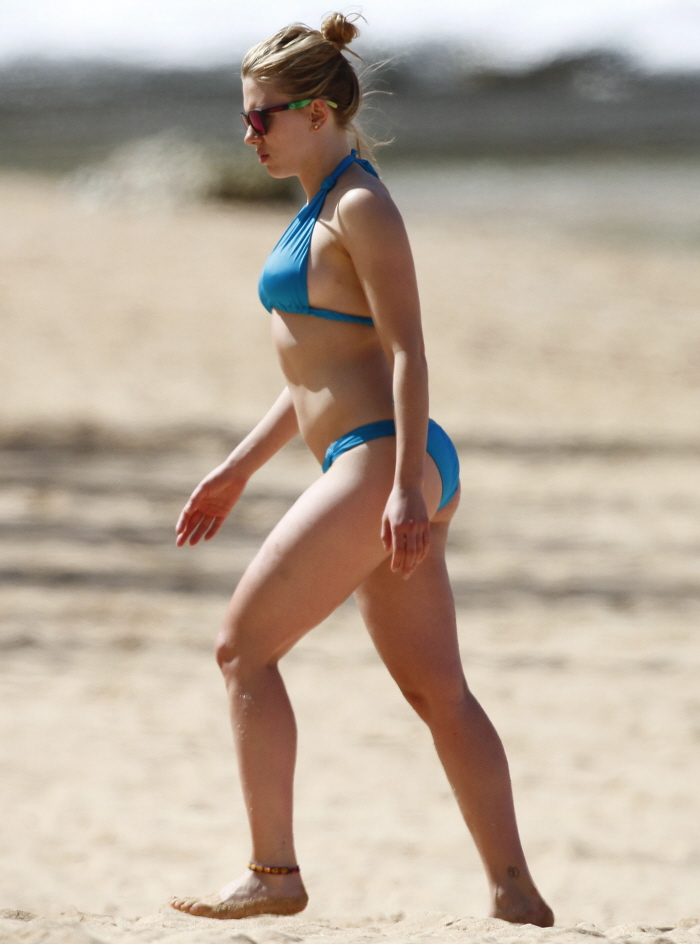 Photos courtesy of Fame/Flynet.