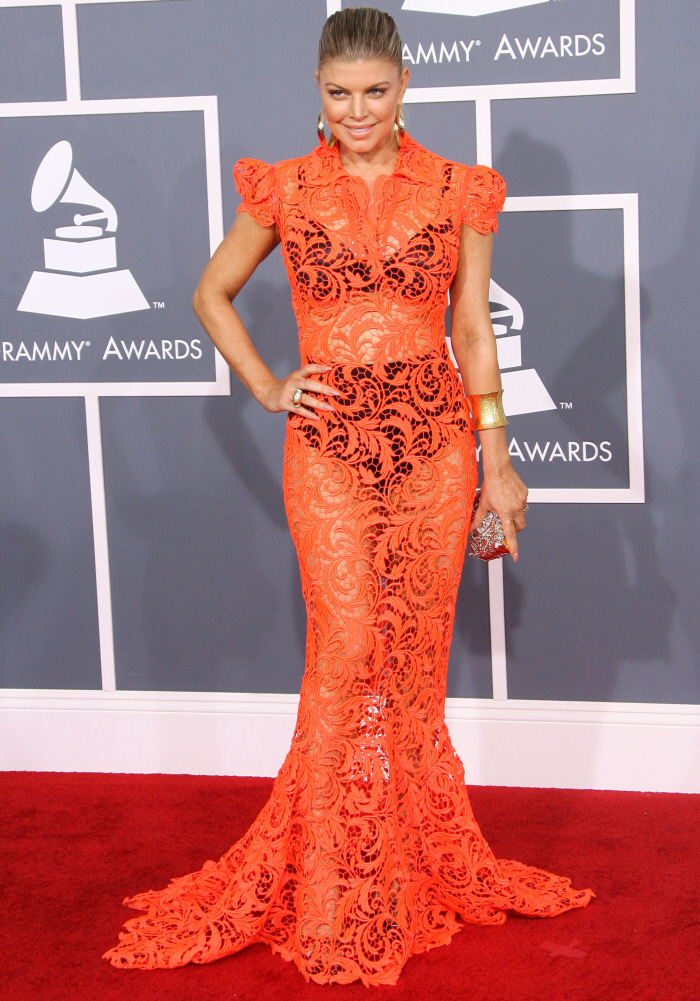 These are two of my picks for worst-dressed of the Grammys – Fergie and Nicki Minaj. These two women are surprisingly similar. While I feel that both are talented – Fergie especially has a powerhouse voice that I wish she would use as a straight-on singer more often – both women also share a love of carving up their faces. Both are fashion catastrophes. Both seem to go out of their way to style themselves in horrible ways. Let's start with Fergie. I know I sound like an old fart and it's true, I don't "get" the current rock n' roll fashion, but who thinks Fergie's Jean Paul Gaultier gown was a giant mistake? It's not that she didn't "try" – she DID "try" and this is the result. Note to all ladies: if you fake-bake until your skin is a weird shade of orange-brown, DO NOT wear orange clothing. And here's a note to all ladies in general: don't wear a completely unlined lace dress with giant, black granny panties underneath. DISASTER.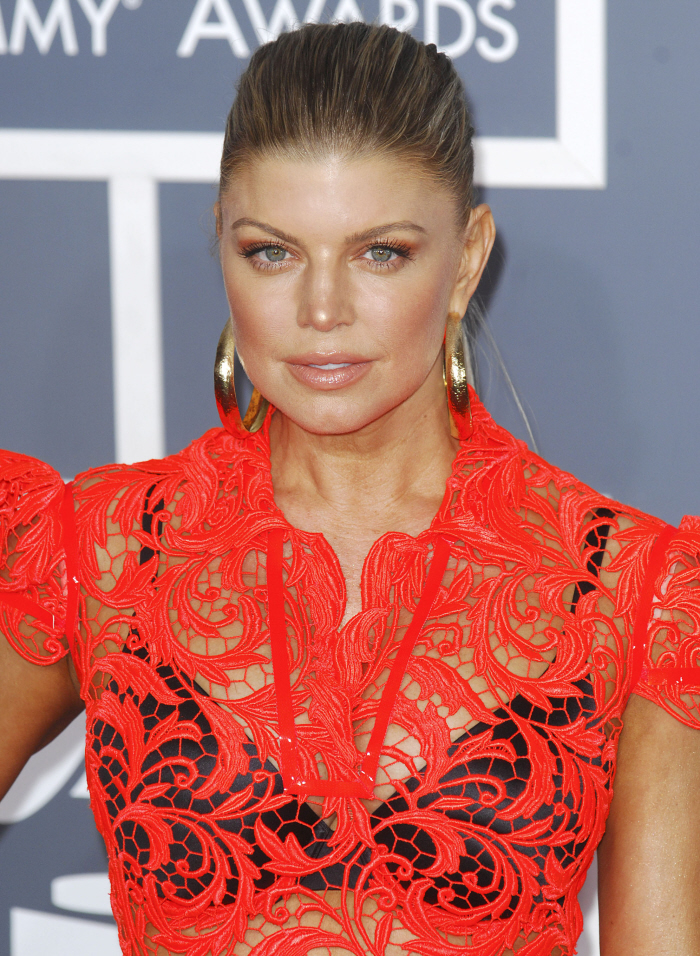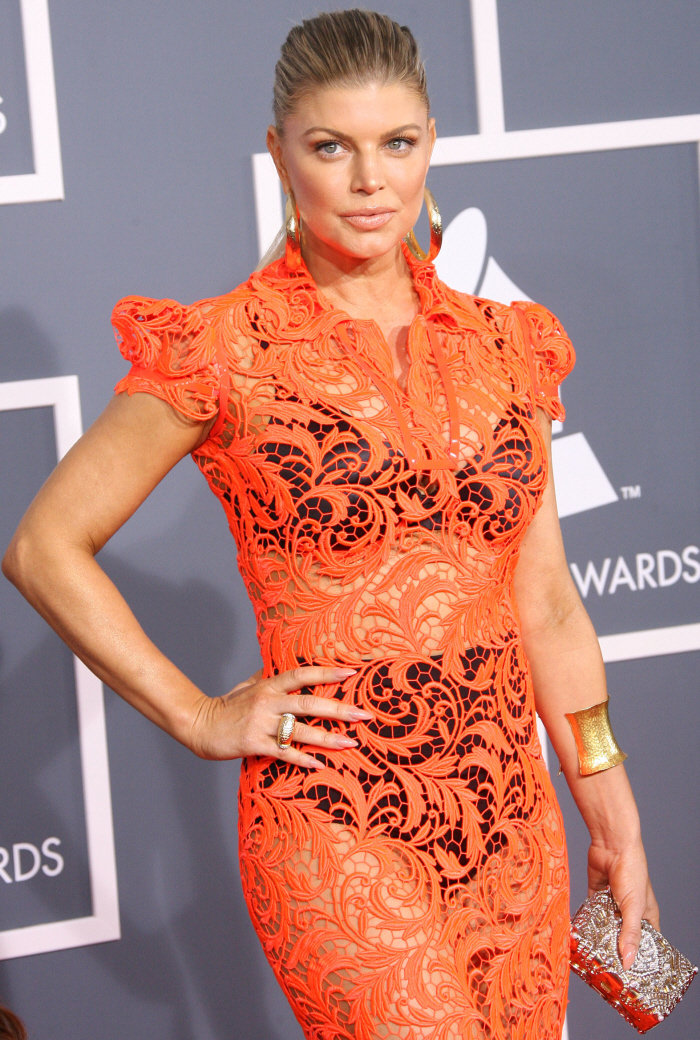 And here's Nicki Minaj – when she first got out of her limo, I didn't see her face at all and I was like, "Ugh, here's Gaga in one of her old costumes." Then when I saw Nicki's (2012) Face, I was reminded of how much Minaj is really trying to be the hip-hop version of Gaga. I wonder how that's going for her? Anyway, Nicki wore this Versace… thing. Should I call it a red satin nun's habit? That feels offensive, writing that. And Nicki's date was a Pope John Paul look-alike. That also felt wrong to write. GAH.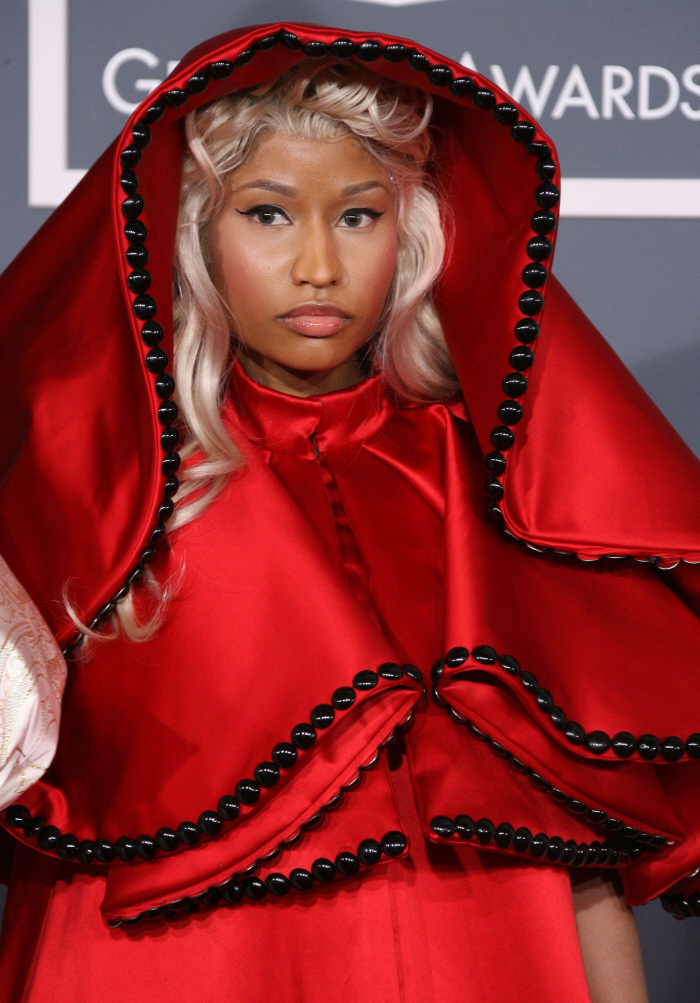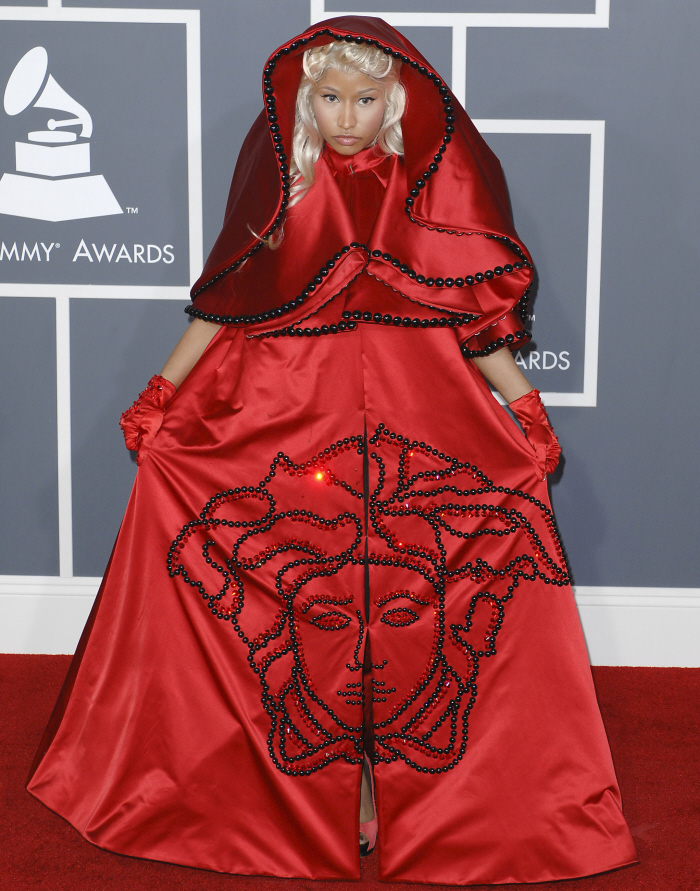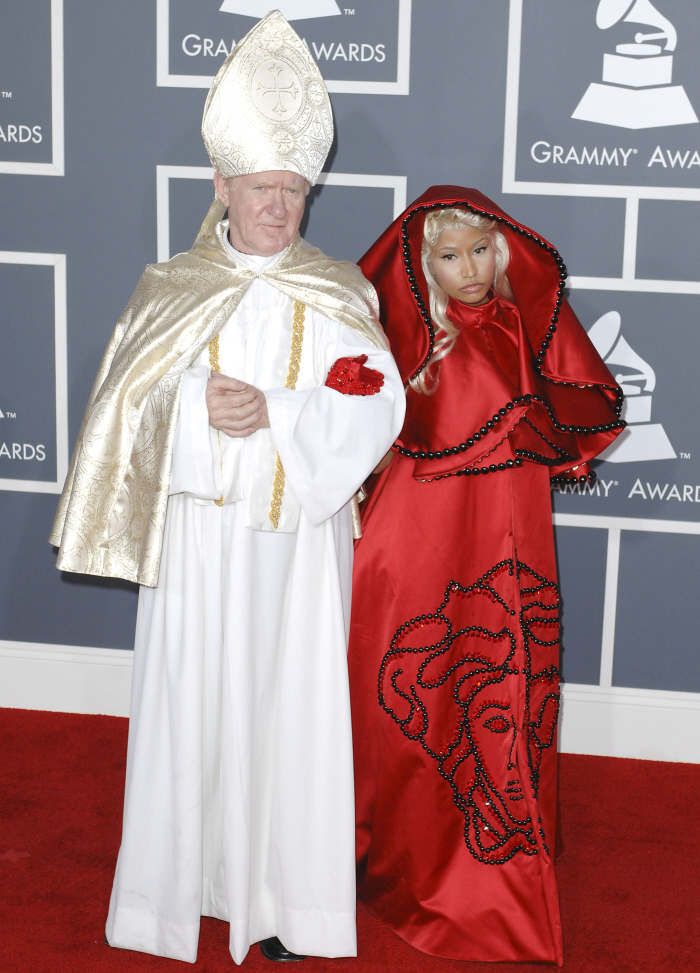 Photos courtesy of WENN.