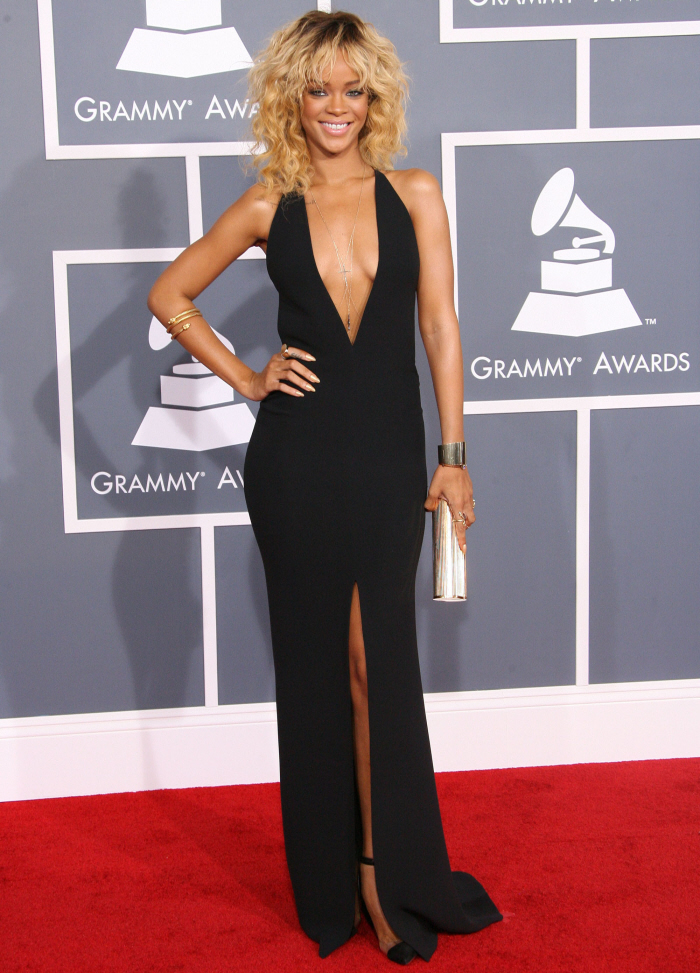 Ah, Rihanna. I have to admit, this is my style. If I looked like Rihanna, or had that kind of slim, small-busted, model-y figure, I would wear dresses like this all of the time. I love the simplicity of it. I love that it's sexy but not in-your-face. I love that it's also one of the classier and most elegant things Rihanna has ever worn. Allegedly, she worked with Armani to create this dress, which I find hard to believe. I mean, she's the face of Armani, and obviously they want to please her. But I don't believe Armani didn't have a very similar dress in their archives, you know? I even like Rihanna's blonde hair, but only in comparison to how bad her hair has been in the past. This is a really great look for her, and I hope it stays for a while.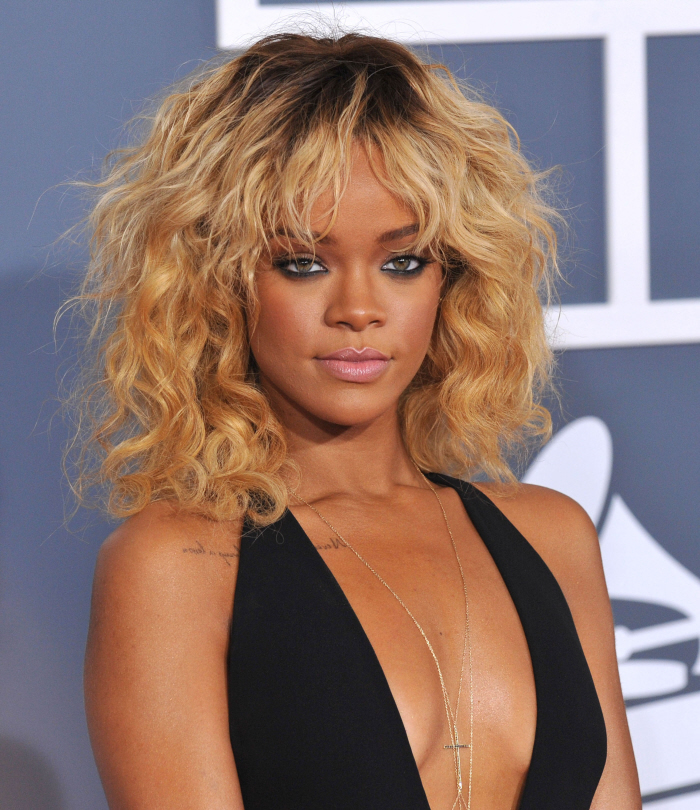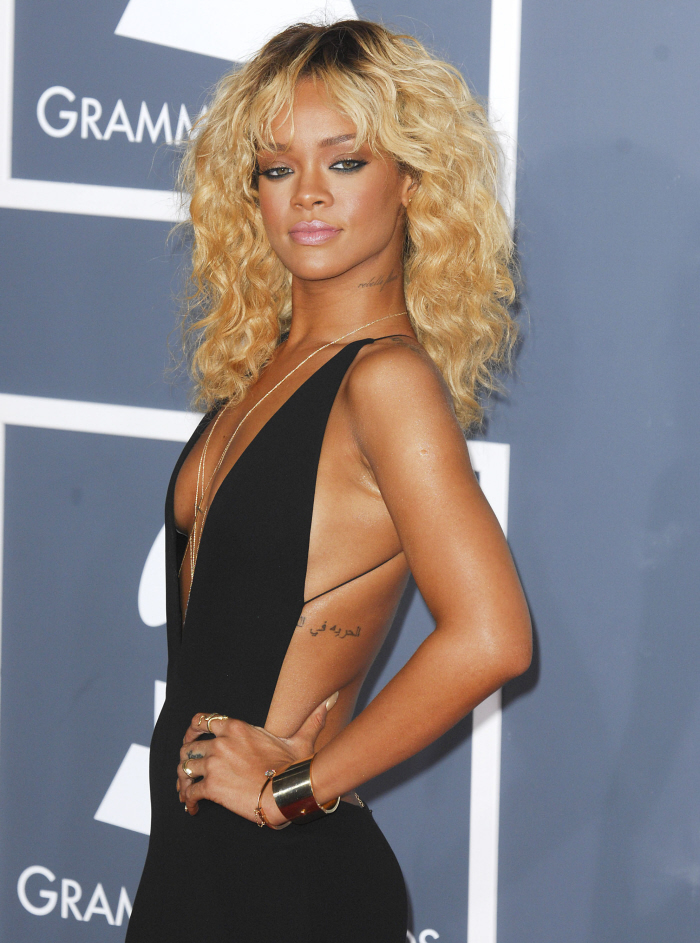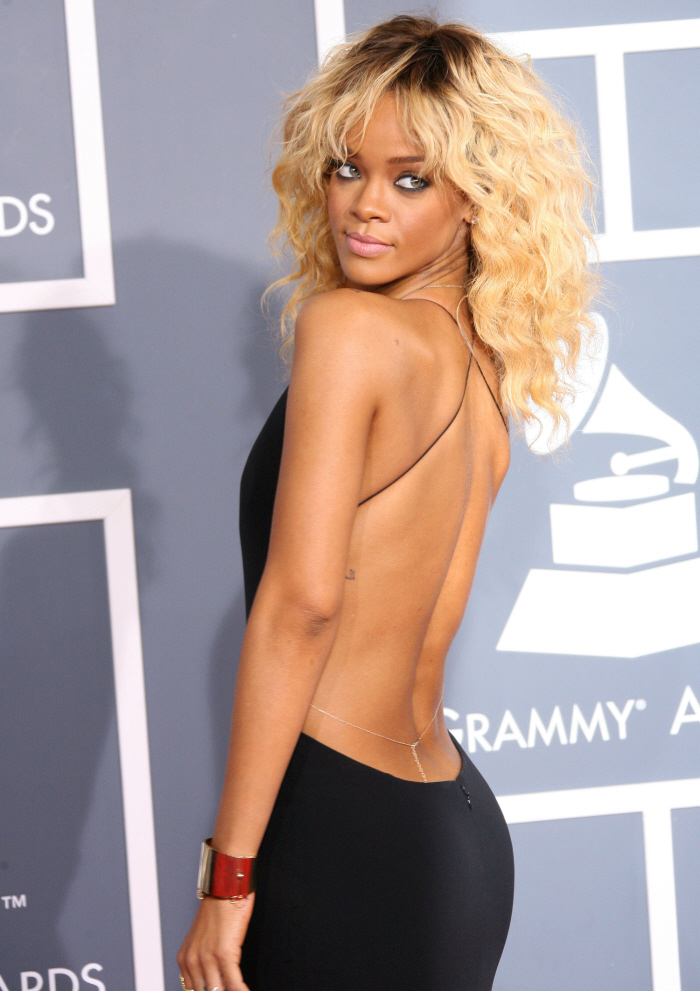 As for Rihanna's performances… I don't even know. First she "sang" her own song, "We Found Love" – but as was made clear very quickly, she was lip-syncing. Did you notice that? She didn't have the mic to her mouth at several points and you could still hear the vocals. After that, she changed mics I guess, and she joined Chris Martin for a simple version of "Princess of China". You can really hear the difference between Rihanna's voice live on that song versus her pre-recorded voice on "We Found Love". Now, I thought Coldplay's performance of "Paradise" was really, really good. Here's the video of all of it:
Right? Why go to the Grammys if you're not going to actually SING your own song? And those booty shorts looked super-uncomfortable. Like, that cameltoe was painful.
And here are some other pics – I'm only putting up these photos of Adam Levine and his girlfriend Anne V because her dress is sort of similar to Rihanna's Armani. I think Anne's biscuit-grazer dress is a version of the Anthony Vaccarello one Gwyneth Paltrow wore on the cover of the March issue of Harper's Bazaar, correct? Anne V and Adam were reportedly having problems a few weeks ago, but I guess they're still together. Good for them, I guess.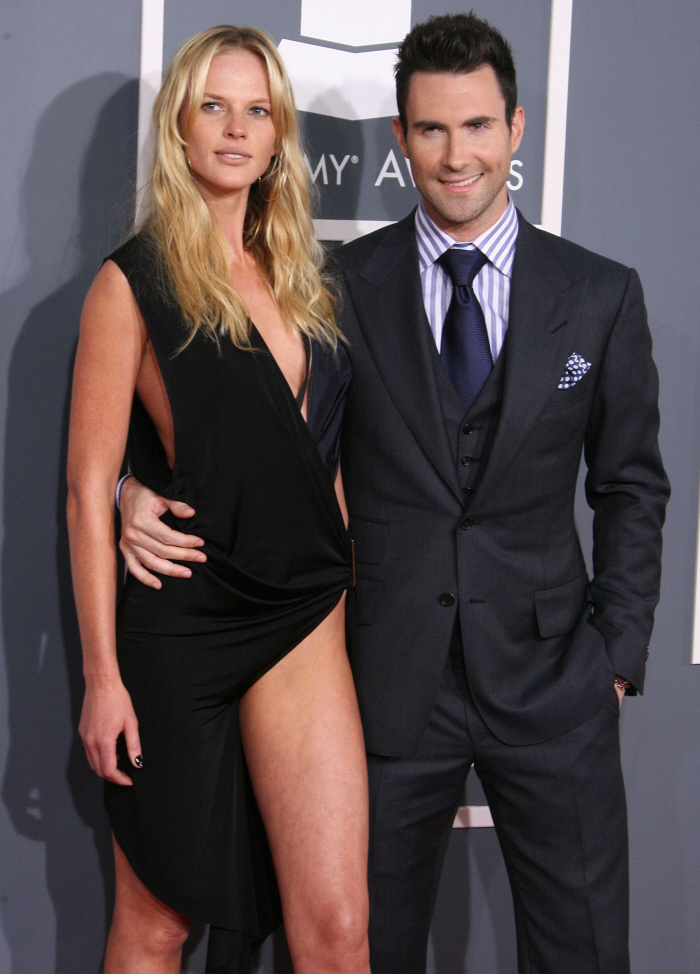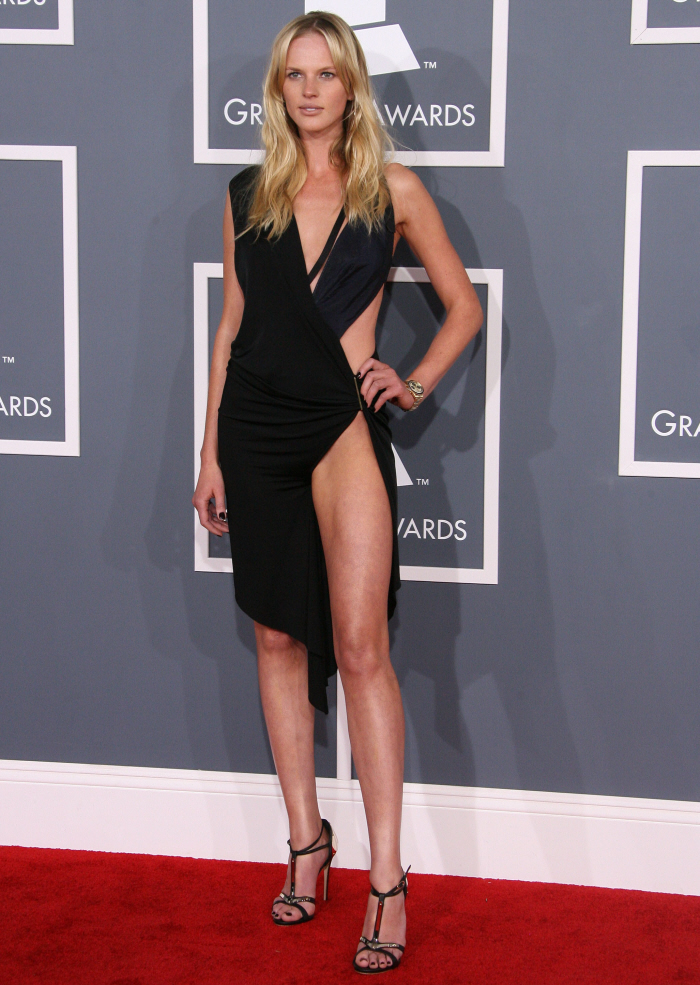 Photos courtesy of WENN.