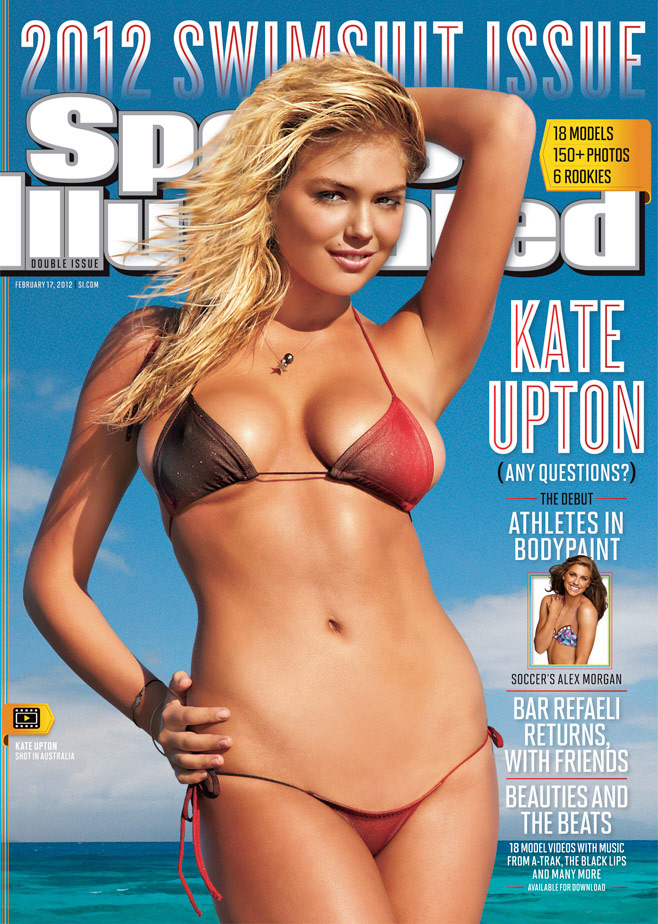 I guess I have to hand it to Sports Illustrated. They sort of have a commitment to promoting healthy body images for women. And by that I mean that Sports Illustrated usually almost never chooses a really skinny, emaciated high-fashion-type for their swimsuit edition cover. They seem to use the same criteria as Victoria's Secret – slender is fine, but a healthy dose of T&A is a necessity. Thus, Kate Upton is the cover girl for the 2012 Swimsuit Edition. I really like her figure – her (big!) boobs look natural, she has hips, and she's a pretty "all-American" type of girl. She looks like she eats. She looks like she has "problem areas" on her body that she worries about. She's accessible, basically. You can see Kate's SI pictorial here.
What else would you like to know? Last year's cover girl with Irina Shayk, a Russian, so it's nice that an American girl got the cover this year. Kate's only 19 years old (she's a baby!), and judging her solely from photos, she seems super-bubbly. She's from Michigan. Everyone thought she'd get the cover, so this isn't a huge surprise. The cover was leaked hours before the big reveal on The Late Show with David Letterman last night. Kate already has a significant profile as a model – she has a contract with Victoria's Secret and Guess already. When her hair is up, she definitely has that sexy/chipmunky Brigitte Bardot look.
Kate Upton is also famous for this viral video of her doing "The Dougie" last year. She's super-cute: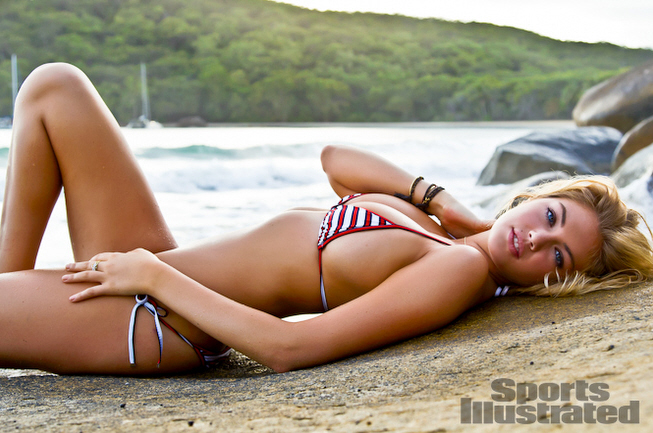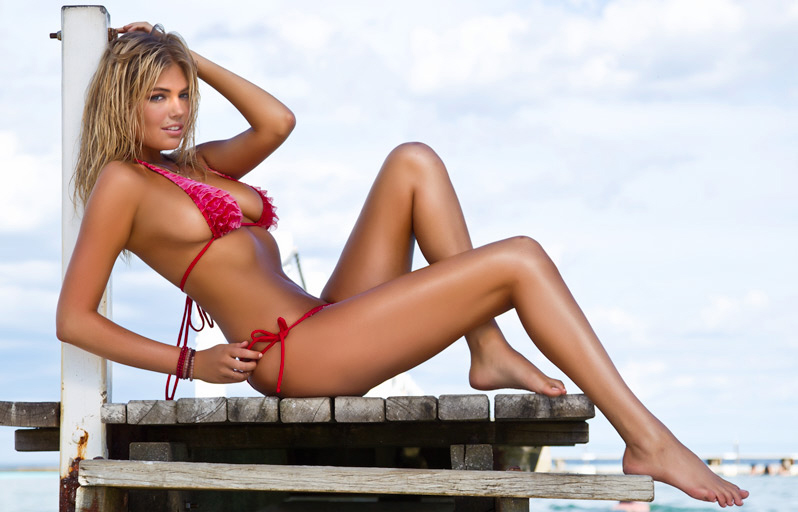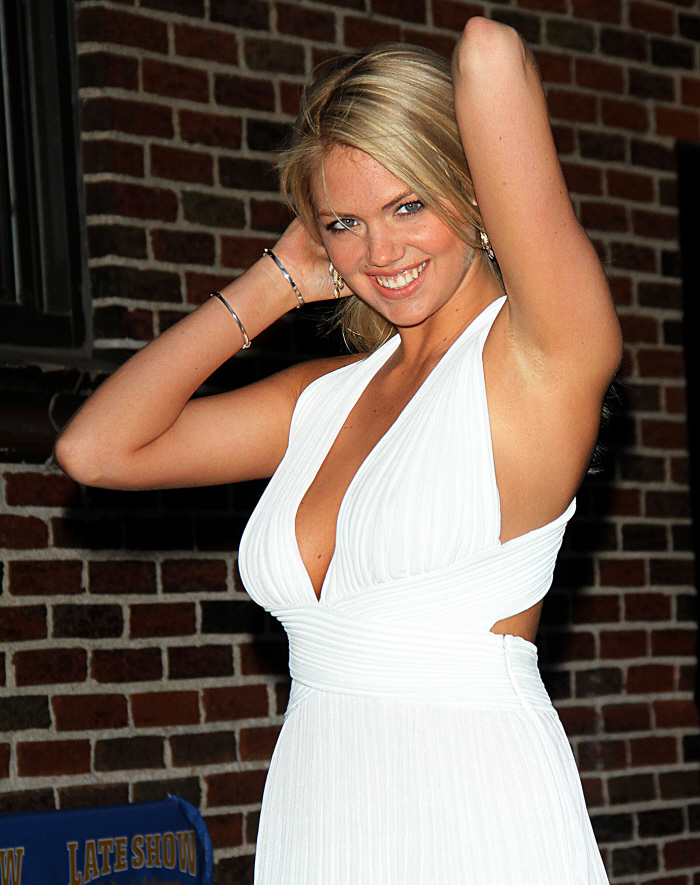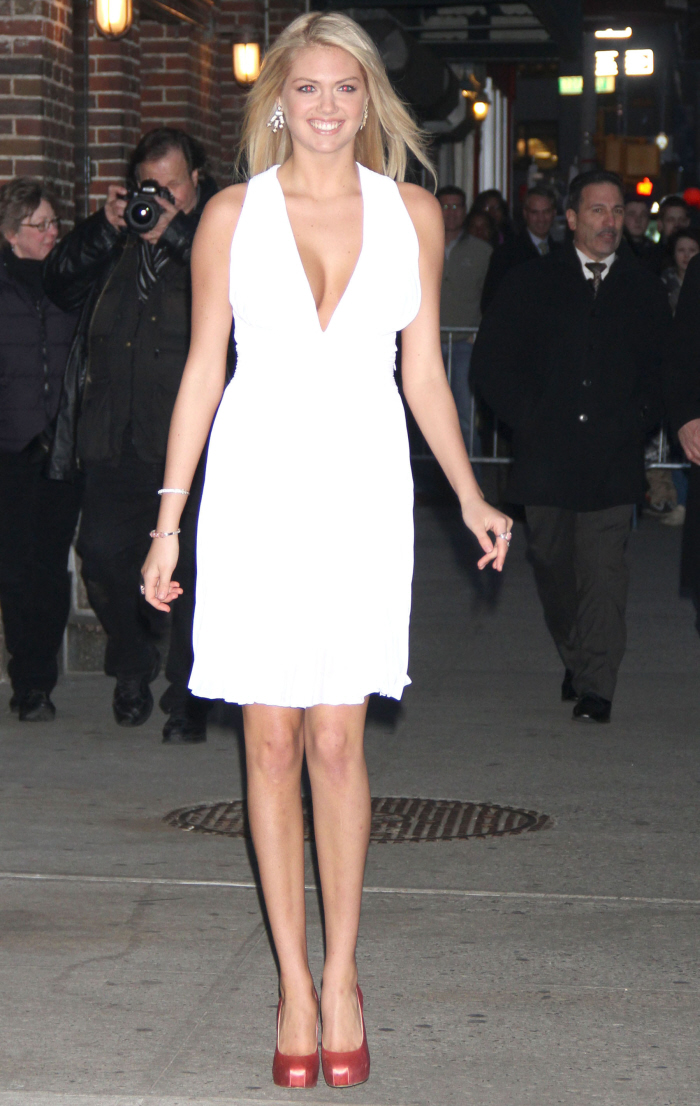 Photos courtesy of WENN, Fame/Flynet and Sports Illustrated.