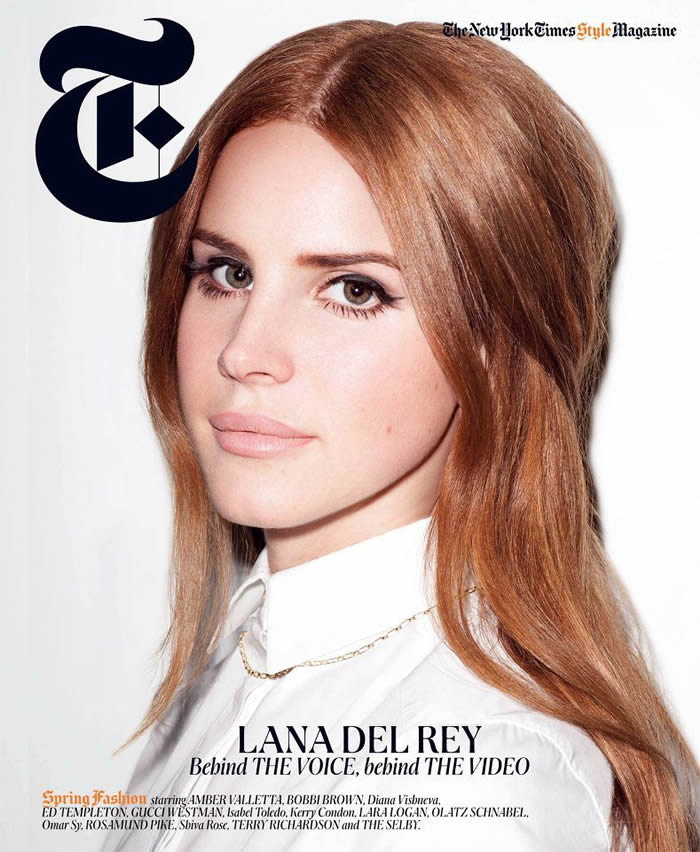 Last week, Kaiser asked a very relevant question about "singer" Lana del Ray in relation to her face inexplicably showing up on the Vogue UK cover — Why is this chick getting so much attention? Of course, a lot of the attention is quite negative especially in regard to del Ray's disastrous "SNL" performance, but one is still left to wonder how this so-called "internet sensation" has gained so much mainstream exposure of late. Now del Ray, whose real name is Elizabeth Woodridge Grant, has scored an interview with the New York Times' T Style magazine. There's also a photoshoot by Terry Richardson, who shoots del Ray through his typical Lolita-esque fetish motif: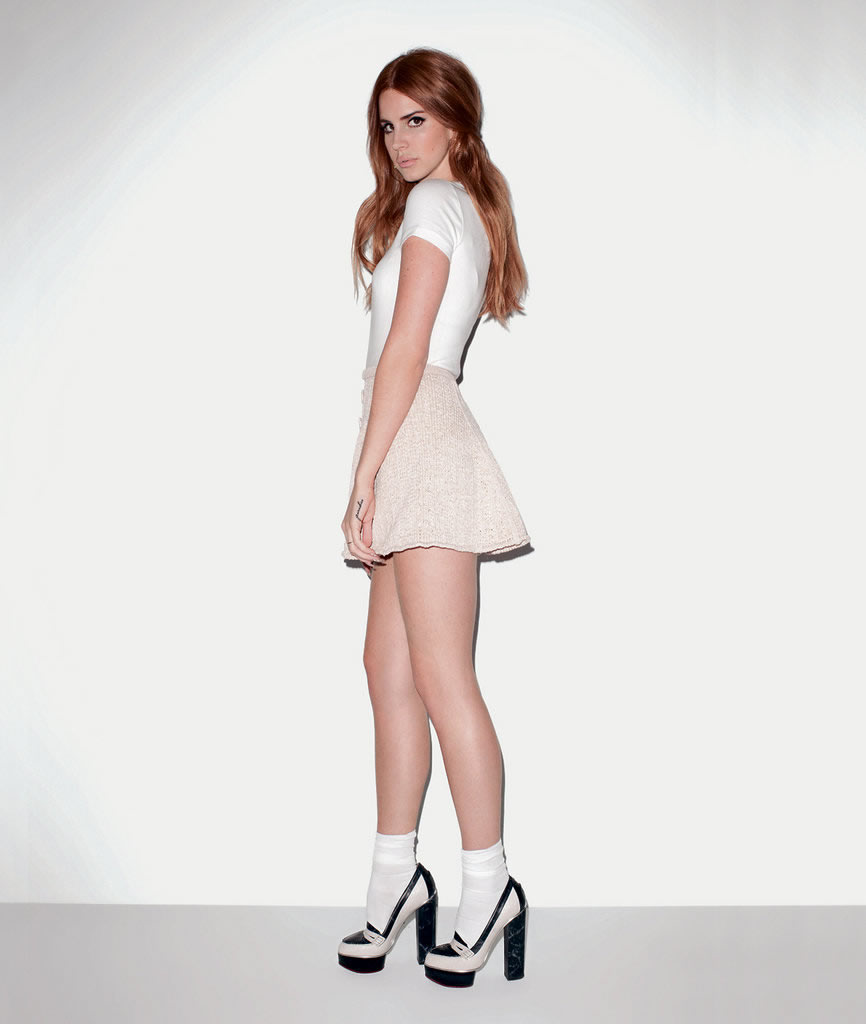 The shoot is actually one of Richardson's blander extravaganzas. I guess not even he knows what to do with those massive lips because, you know, they sort of speak for themselves. Unbelievably, the NYT interview introduces del Ray as "a skinnier Adele." Look, I'm not even a massive Adele fan (although I do dig her), but that is a seriously offensive statement. Yet this journalist appears to be under some sort of spell and genuinely seems to find del Ray to be both intellectually deep and fascinating. What gives?
She's Not Manufactured? "I mean, I met everyone who is anyone in the music industry over the last six years and I was unsignable. That's what I was told by everyone. I would play my songs, explain what I was trying to do, and I'd get, 'You know who's No. 1 in 13 countries right now? Kesha.'"

Her Lips Are, Like, Real Too: [T]he subject of Del Rey's mouth is an irresistible one. So, sitting on the steps of a 25th Street brownstone, I ask the seemingly preposterous question. "It's fine," she assures me. "They're real lips, I mean. In real life my lips don't look that big. I think because I cartoonized the footage of myself in the video for 'Video Games' things look exaggerated."

On Her Disastrous "SNL" Performance: "I'm not by nature a showstopper. I love to write and play songs, but onstage, all these things come into play. I'm always saying to myself, Don't mess up. Don't mess up."

On Her Breakup Songs: "I felt the same way for a really long time, and then I met someone who I guess I fell in love with. I just didn't know I could feel differently. That time with him became sort of a place that I fell back to in my memory. Well, I mean, the breakup is a part of it in the way that in the midst of loss you try to still look towards the light and not fall to pieces or do self-destructive things."

Where She Lives: "Staying with my ex-boyfriend," she says nonchalantly, then bursts into nervous laughter and admits, "I live on his couch."
[From NYT T Style Mag]
Yes, the ex-boyfriend whose couch is her current crash pad just happens to be the same guy about whom she wrote her love and breakup songs. Is it just me, or does del Ray sound even more vacant than the usual pop star breed? I really hate to summarize this girl as "annoying," but that's all I get from this interview. And the photoshoot? The same.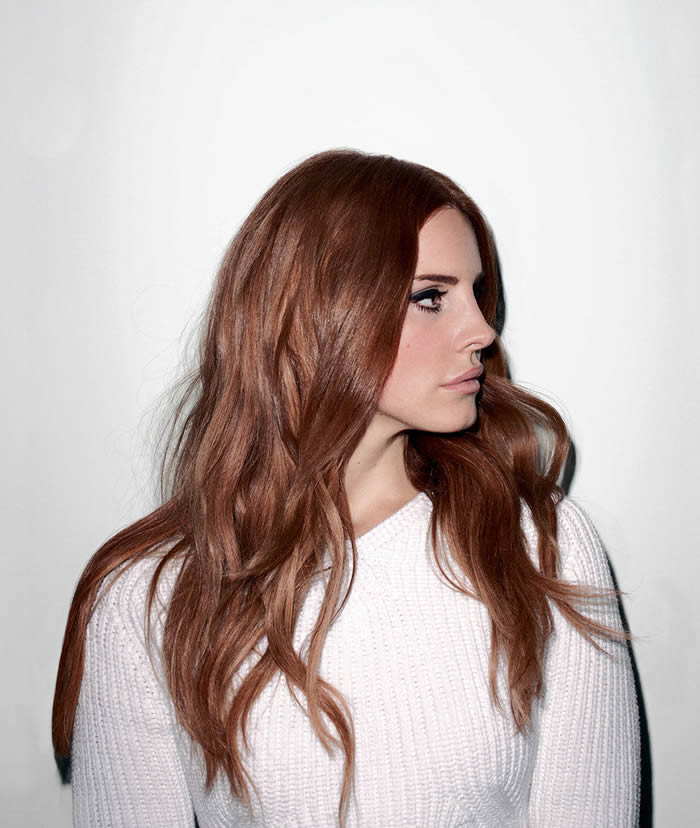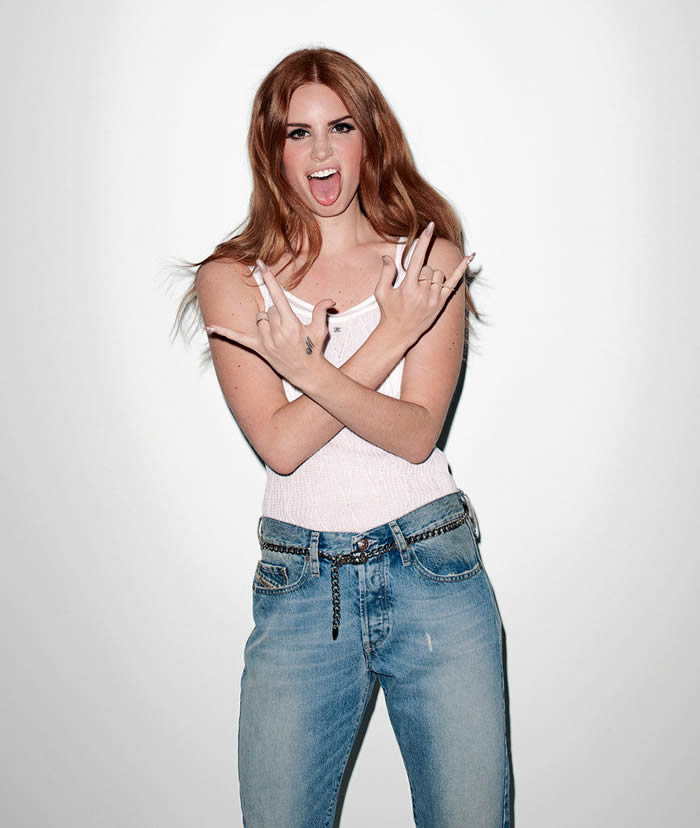 Photos courtesy of NYT and the Fashion Spot