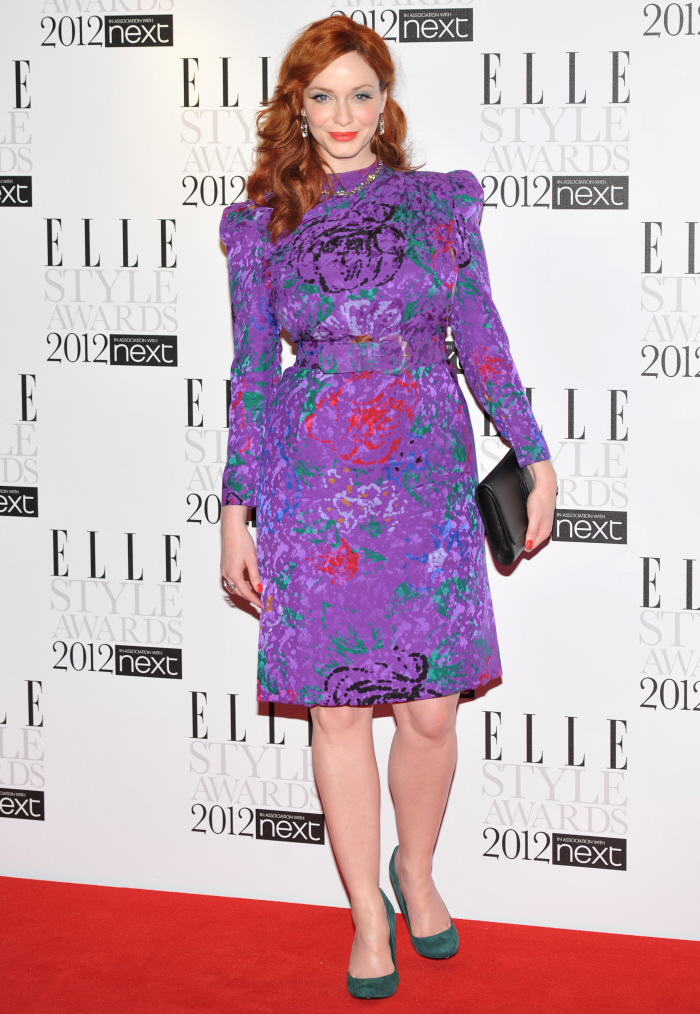 I was surprised that more people didn't comment on yesterday's Christina Hendricks post – she was at the BAFTAs, and she looked AWFUL. Like, one of her worst red carpet appearances ever. Anyway, Christina is still in London, and last night she stepped out for the Elle Style Awards. Hendricks wore this purple Carolina Herrera which… sucks. Yes, we're no longer facing Titsy McCleavage-Wall, but she's been replaced by… Wallpaper McFug. What is going on with her? She usually doesn't have two massive style failures in a row. Something is wrong. My Spidey sense is tingling. Titsy is in trouble!!!!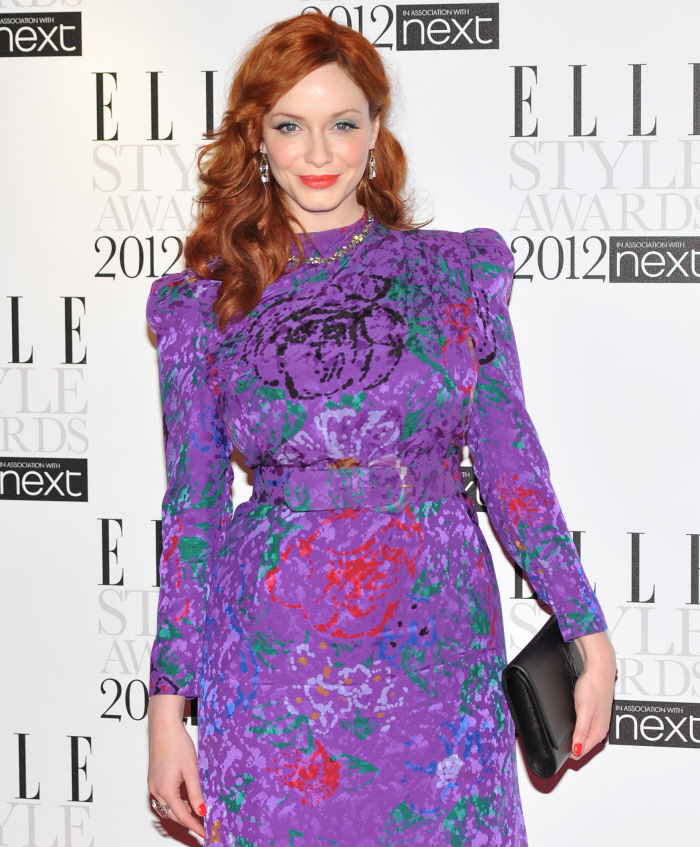 Here's Rufus Sewell as a palate cleanser. He looks like he's about to do something gross to your butt. That's the look on his face! "Here I come, turn around!"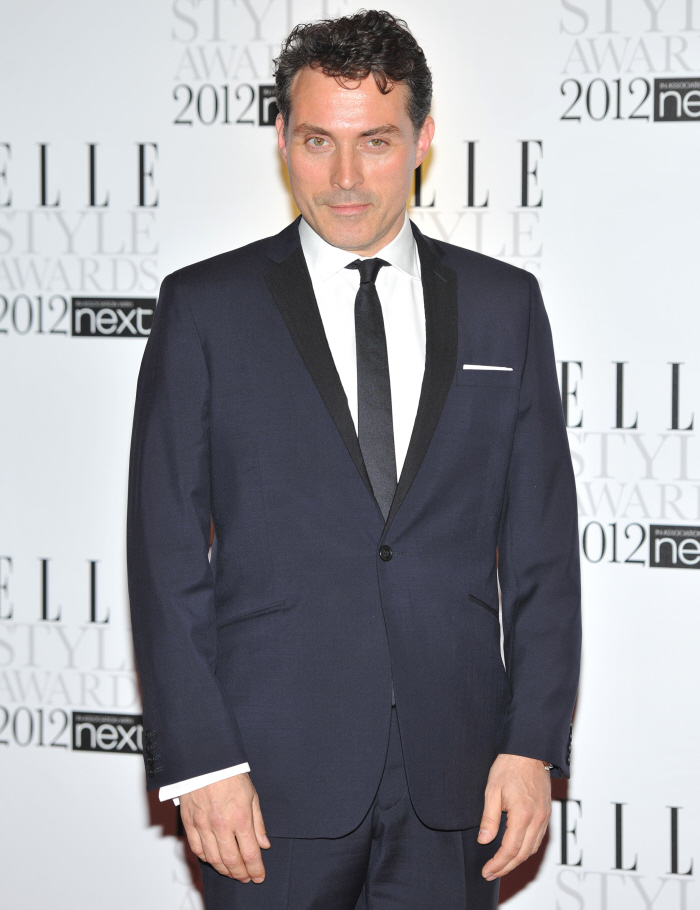 Rosie Huntington-Whiteley in an Antonio Berardi mullet dress. This is one of the prettier mullet dresses I've ever seen, but that's not saying much. Rosie probably thinks she's looks super-high-fashion. She doesn't.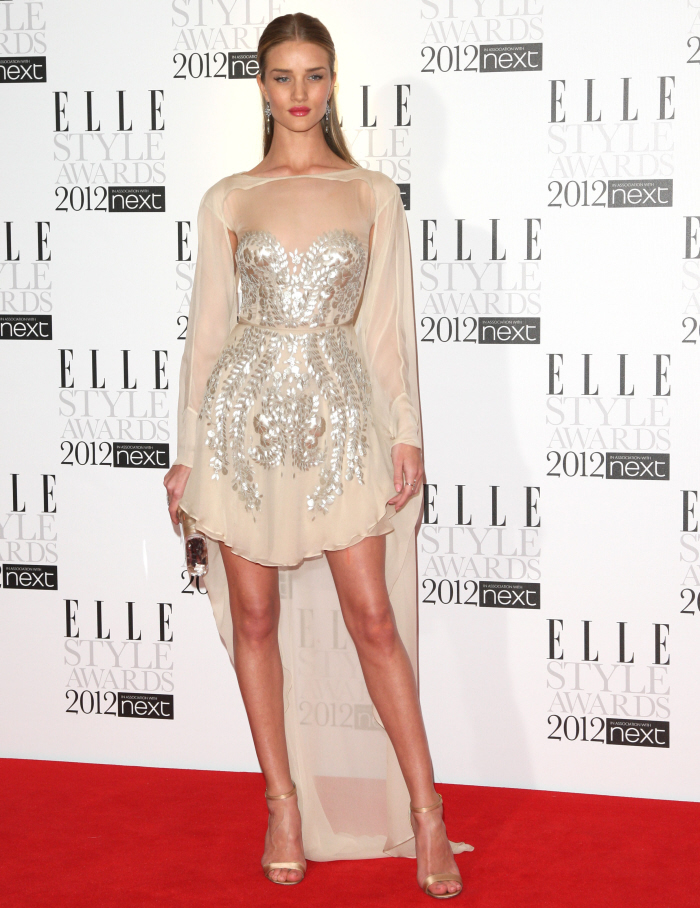 The newly single David Gandy was at the event, looking gorge. This man… he's so pretty. I especially love his hair here. He looks like he's been off shagging some girl who was running her fingers through his hair and he didn't get a chance to comb it. That girl was me, bitches.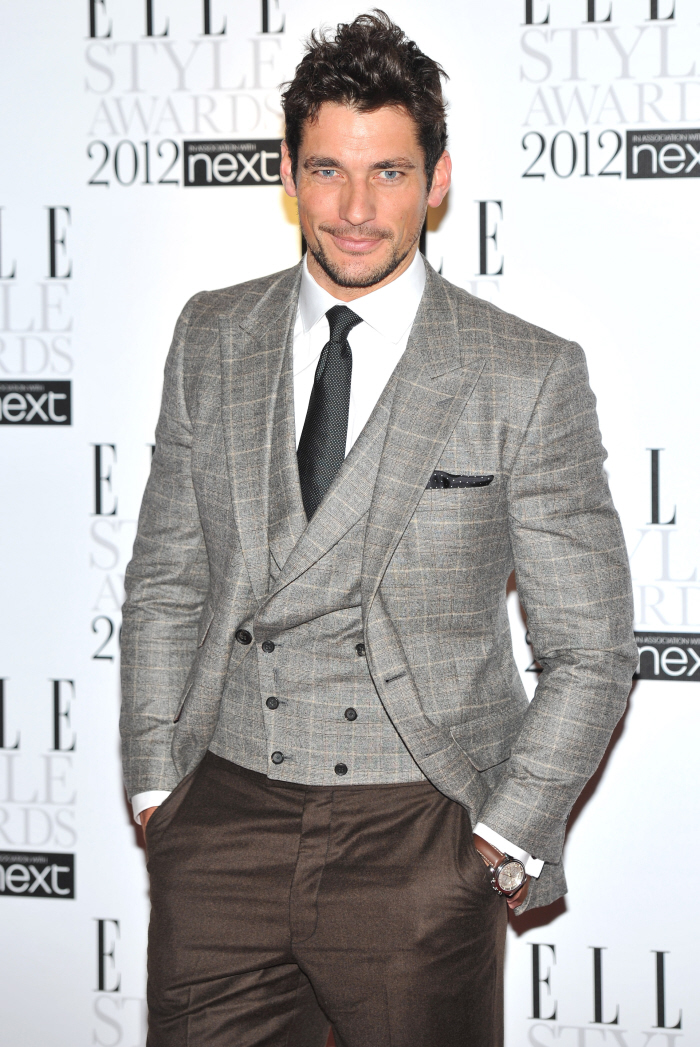 Gillian Anderson in vintage Sarmi. Gillian wears a hell of a lot of vintage – she might even wear vintage exclusively. I appreciate the bold color choice, and it's always nice to see a vintage gown, but I don't think this look was a win. It makes her look preggo and I don't think her coloring is right for bright yellow.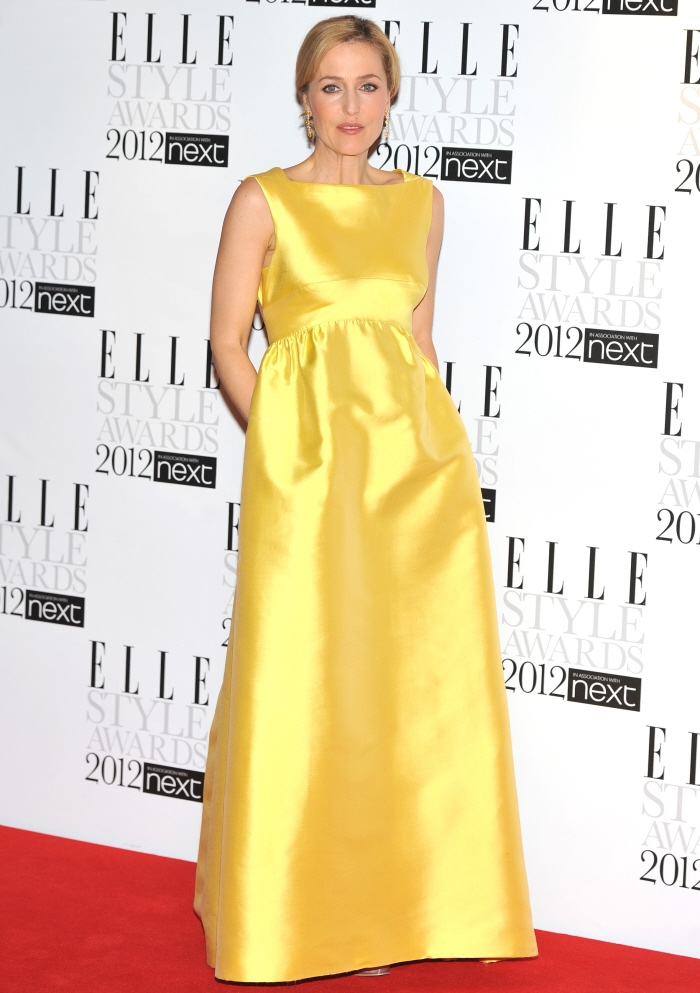 Alexa Chung in a fug suit, looking fug. I don't get why this girl is a thing AT ALL. It's not like I think she's pretty in a normal way and I don't get why everyone thinks she's a great beauty – the problem is that she's not even "normal pretty." The Emperor has no clothes, people. There is no reason for boring Alexa Chung to be a thing.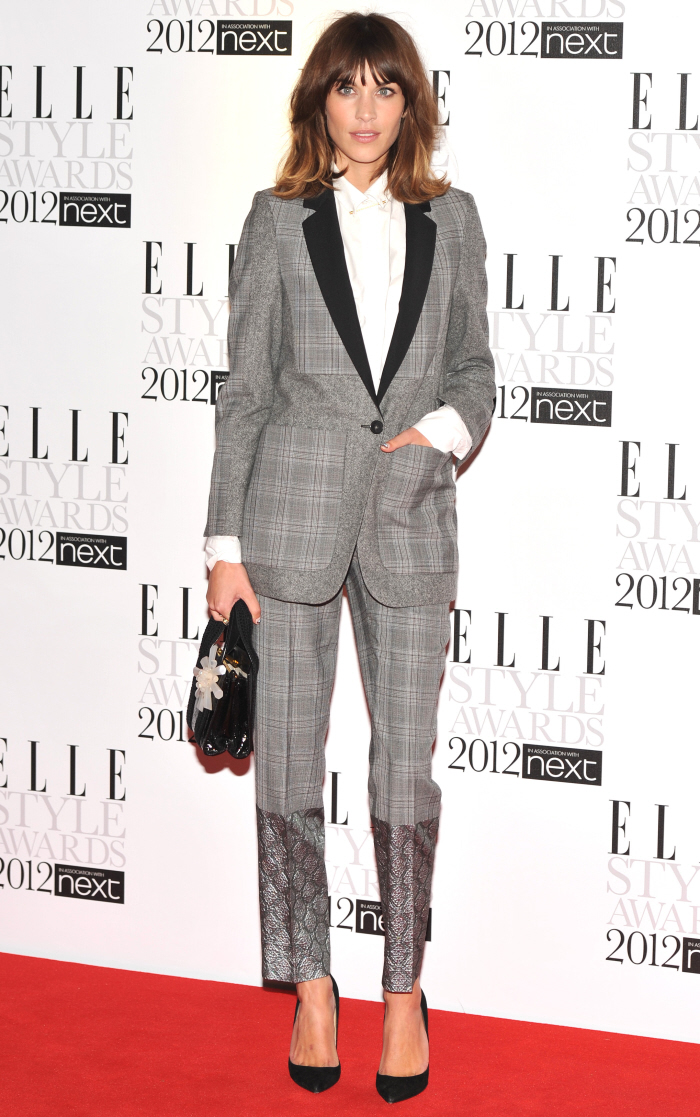 And finally, Jessica Chastain in Alexander McQueen. I don't like it… on her. She's too milquetoast to pull it off. If I was styling her, I would put in her much cleaner, simpler lines. Everything tailored, everything one color, everything impeccable. But Jessica is trying to "happen" as a fashion girl, and I don't understand why – she works constantly. She doesn't need to be Jessica Biel, you know? She has more going on than being a "Fashion Girl."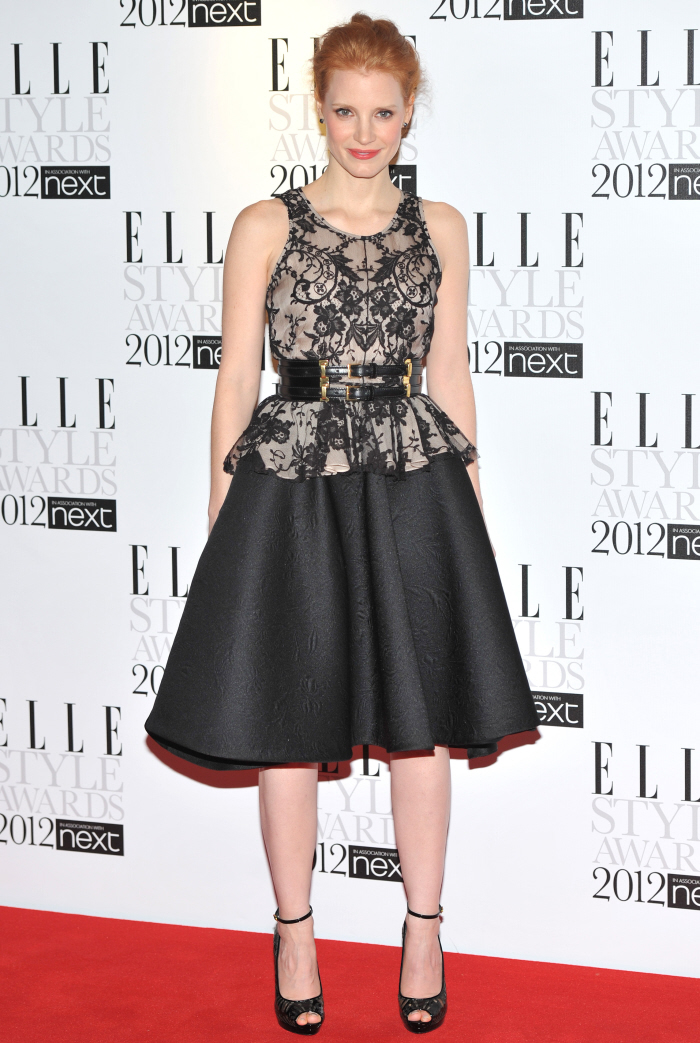 Photos courtesy of WENN.