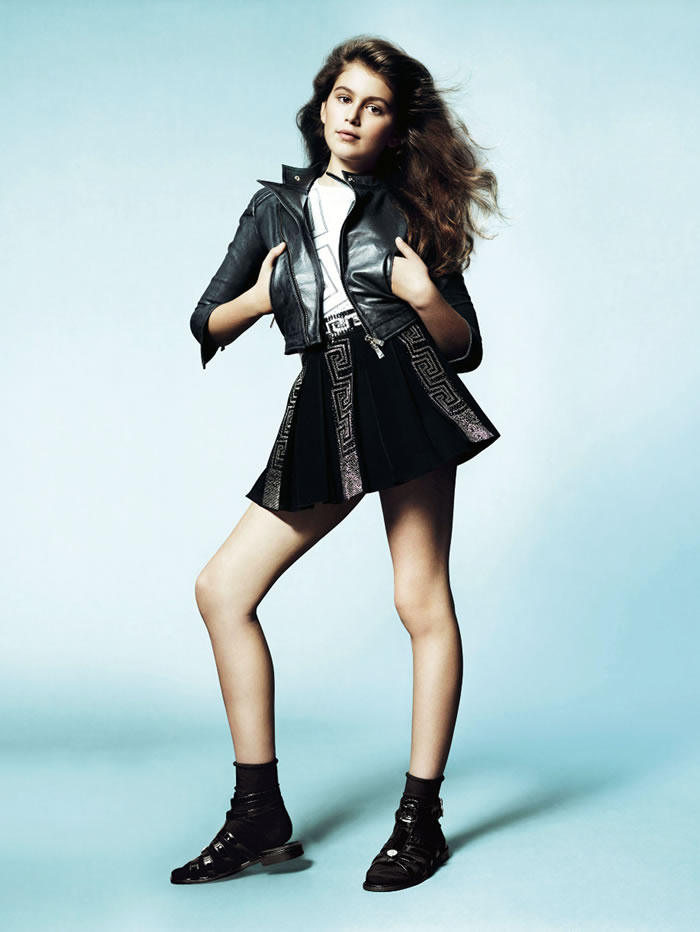 A few months ago, Cindy Crawford's 10-year-old daughter, Kaia Gerber, made her modeling debut (as seen above) in a Young Versace ad campaign. The general consensus from many of you is that Kaia was way too young for such a competitive field that's focused on looks, and she should just be a kid for at least a little while longer. Well, Cindy Crawford agrees and has taken Kaia out of the modeling field for the immediate future.
Cindy's stated reason for pulling the plug on Kaia's career is that there are simply too few jobs available for someone as young as her daughter. However, I have to wonder whether Cindy is merely trying to save face within the industry and possibly saw something happen that she didn't like. As in, maybe some sketchy photographer wanted Kaia to seductivly pose in skimpy clothing, and Cindy said, "F#*$ that sh*t." After all, Cindy knows the drill and was probably being extra vigilant just to make sure her daughter didn't fall into the wrong hands. If that's the case, good for Mom:
Looks like Kaia Gerber is going to have to wait a few years before she becomes a supermodel like her mom!

After attracting massive amounts of attention for her Young Versace advertising campaign, Cindy Crawford has revealed that she is putting her 10-year-old's modeling career on hold – and RadarOnline.com has the details.

"At this point, she's too young to pursue a career," the 45-year-old supermodel told The Daily about her "mini me". "There aren't even a handful of jobs for a 10-year-old girl."

However, Crawford isn't against the idea of Kaia following in her footsteps down the catwalk in the future.

"But if she's 17 and wants to try it, of course, what can I say?"

Crawford continued about her daughter: "She kind of jokingly said – I'm not even sure if it was jokingly – 'I might model first because you don't have to know how to do anything, but then I want to be a baby nurse.'"

"I'm so thrilled that Kaia was chosen to be part of the first Young Versace campaign," Cindy stated in a press release about Kaia's Versace campaign at the time of release.

"I have so many fond memories of the times I spent with Gianni and Donatella. There is something so very special about the House of Versace. Being on-set with my daughter watching her in front of the camera was a fantastic experience. I am so proud of her."
[From Radar]
As far as Kaia's hopeful aspirations to one day be a pediatric nurse? I hope that happens. I really do. However, this situation reminds me of Reese Witherspoon's early acting career when she was just getting noticed in Fear. There was an interview (which has disappeared, but I clearly remember hearing about it) where Reese stated that she really wanted to be a doctor (her dad is a surgeon) and planned on quitting acting after making a few more films. Well, we know how that worked out, right? So Kaia might really want to be an nurse, but if she truly gets bitten by the modeling bug (and with those looks, it'll probably happen), those plans will likely fall by the wayside. Hopefully, Kaia will prove me wrong on that note because the world could use more nurses.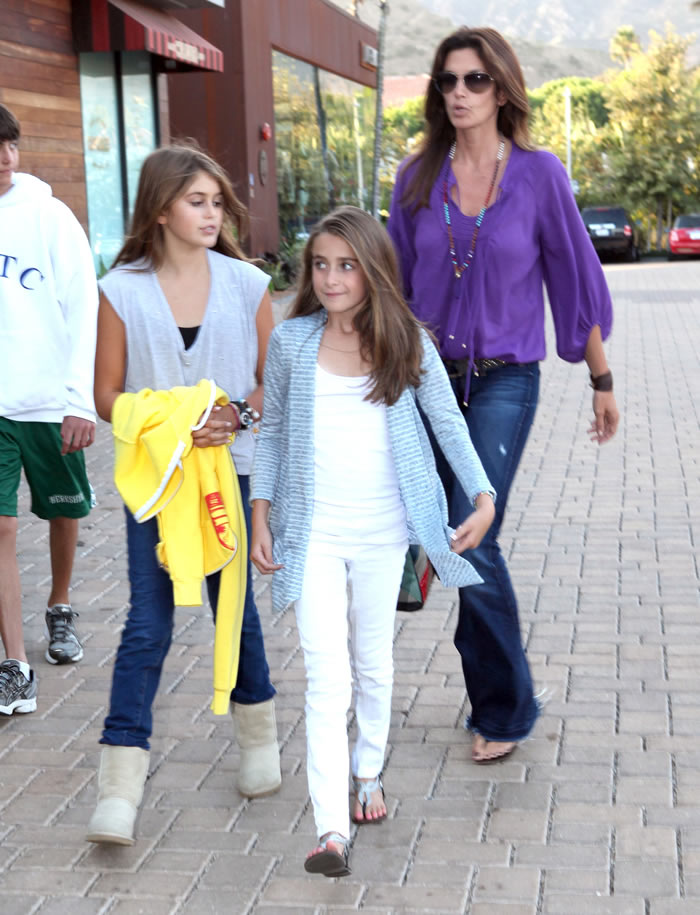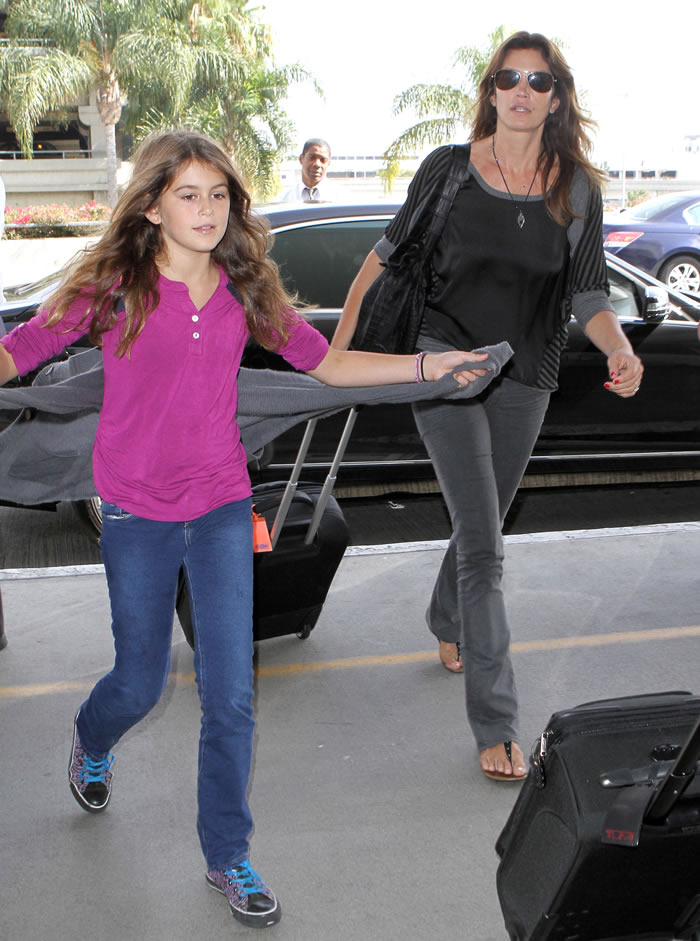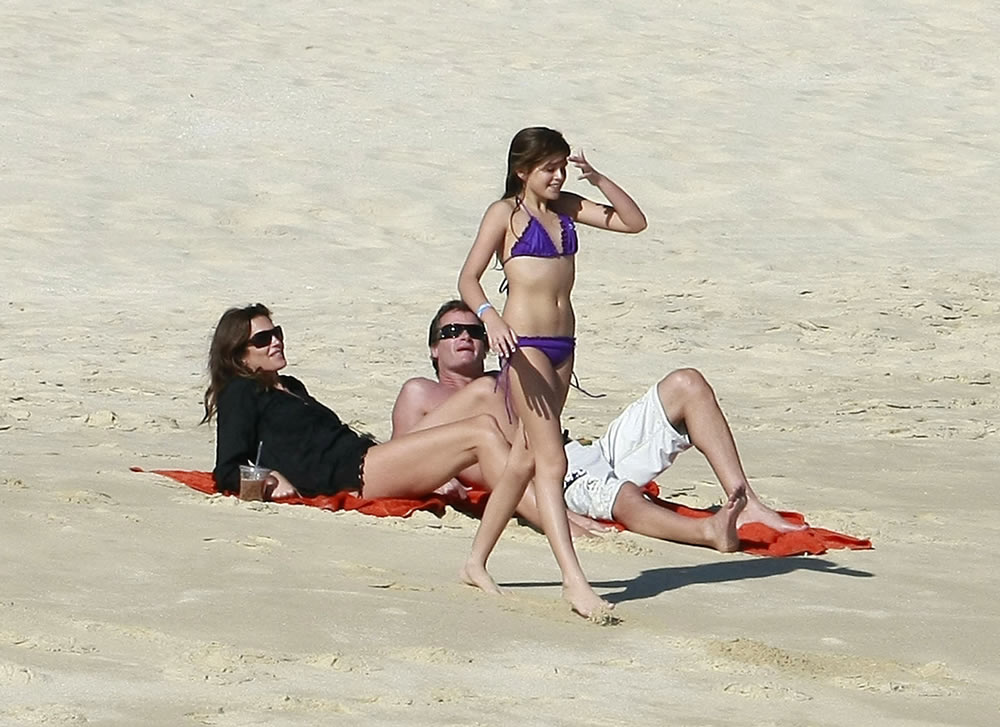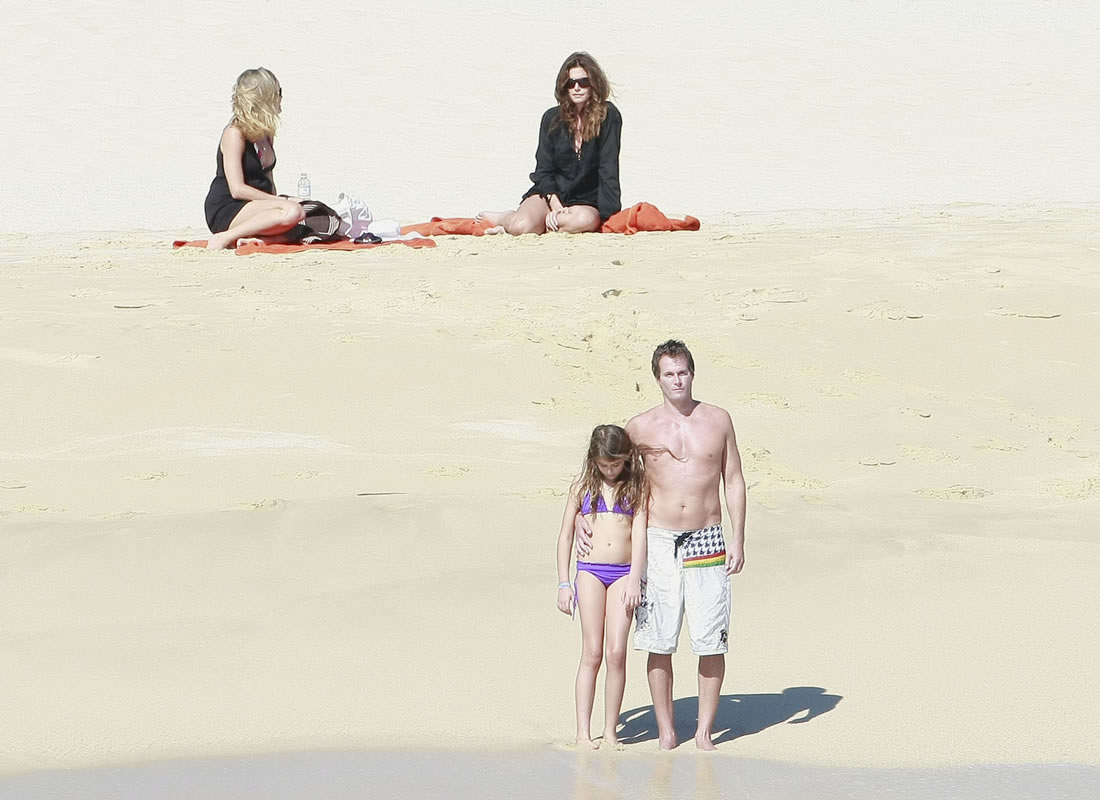 Photos courtesy of Fame/Flynet