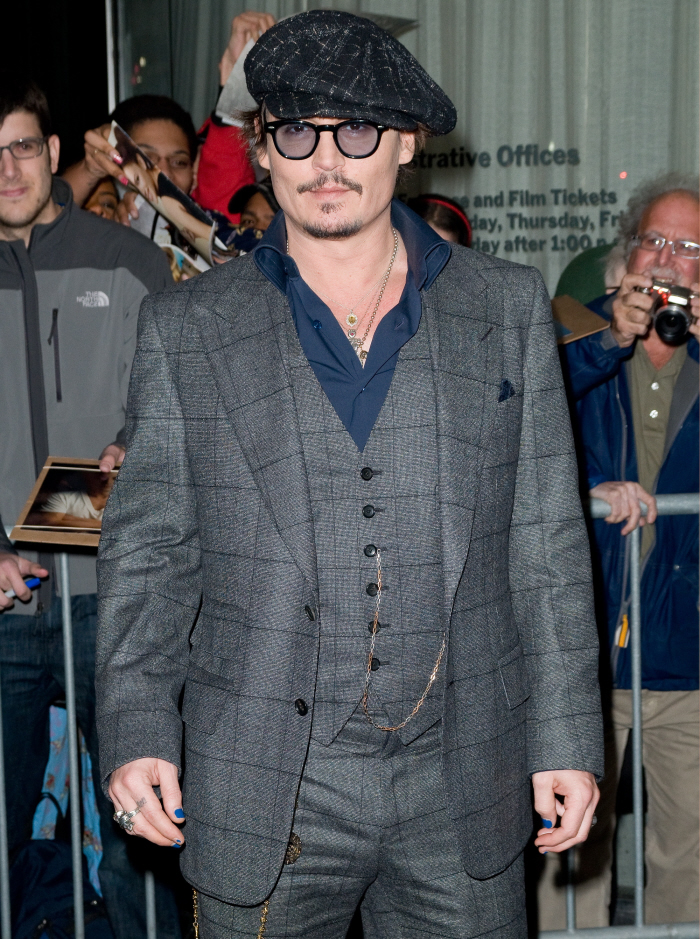 I was surprised last week when we got some requests for coverage of a certain Johnny Depp story. For whatever reason (meth!), I didn't cover it then, but I will now. THR got the scoop last week that Johnny Depp's current project, The Lone Ranger, had its start date "pushed back a week or two" at Johnny Depp's request. You see, he had to deal with his "personal life":
Hi-you Silver-but not right away. The revived Lone Ranger will not gallop into principal photography Feb 12 as planned, after being pushed back from a fall 2011 shoot when its budget got shaved by $40 million. Now it's getting held a [bit] more. A source on the film says star Johnny Depp, who's playing Tonto, approached Gore Verbinski- his director on three Pirates films and Rango—-and asked for a reprieve of a week or two, so he can deal with his "personal life". We assume he was referring to his deep divide with paramour Vanessa Paradis. Verbinski reply? That it would cost $ 4 million–but he 'd do it for Depp. A spokesperson from Disney confirms the date push, but not the reason for it, nor the expense.
[From The Hollywood Reporter via Comic Book Movie]
A lot of people assume it's because of Vanessa and the split rumors and the fact that Johnny Depp and his team basically told People Magazine that he and V-Paradis were O-V-E-R. Those people would be right. I think there's also a decent possibility that Johnny is currently having some boozing problems, and some mid-life crisis issues. Oh, look! Another story about just that:
He may seem like the coolest guy on the planet, but Johnny Depp looks like he's running headfirst into a midlife crisis. The 48-year-old actor recently spent time at the Highland Haven Creekside Inn in Evergreen, Colorado, where he was attending the engagement party of a friend – without his baby mama, Vanessa Paradis.

While there, Johnny was seen flirting with several gorgeous women.

"He had a crowd of girls hanging on his every word," says a witness. Meanwhile, another source says he and Vanessa are in counseling to try to save their union. Hmm… can Johnny have his cake and eat it too?
[From In Touch Weekly, print edition]
"Cake" being "random youthful biscuits" of course. Right? Right. Smells like a mid-life crisis, tastes like a mid-life crisis, and looks like a mid-life crisis to me. I'm not sure if I actually feel bad for Johnny, though. He also just made another huge real estate purchase – another Hollywood house, to go with his international collection of estates, private islands, condos, mansions and… I dunno, ranches? Farms? This latest one is in the Hollywood Hills, and Johnny is already working on building a recording studio there. *sniffs air* Ah, Eau D'Ouchebag. Por Homme.
Also – I just love the timing of this. Several weeks ago, the studio released the first images from Dark Shadows. The images featured the likes of Jonny Lee Miller and Depp in various scenes from the movie. Then, very quietly this week, the studio released the photo below – Depp and costar Eva Green. Eva is allegedly one of the big reasons Johnny and Vanessa Paradis are over (or having so many problems). It's a sexy image, isn't it?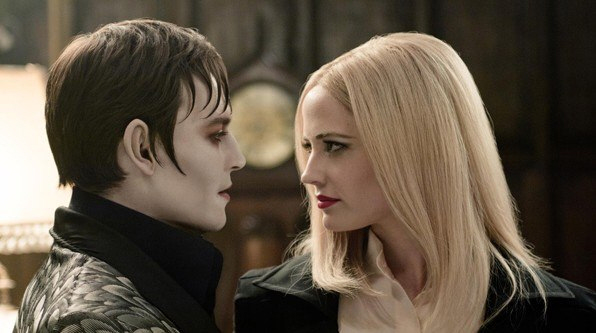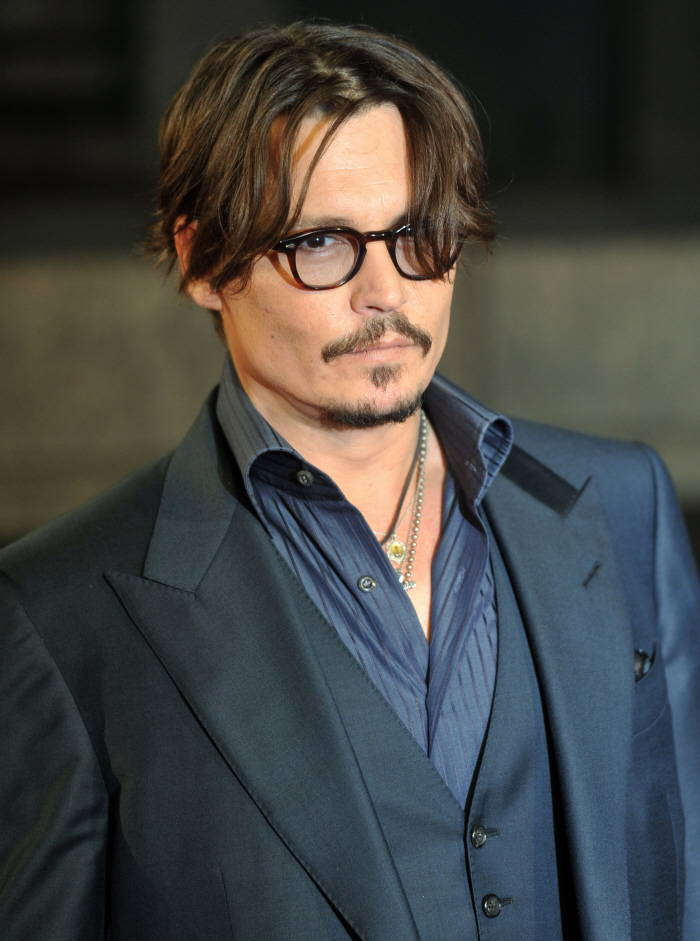 Photos courtesy of WENN.