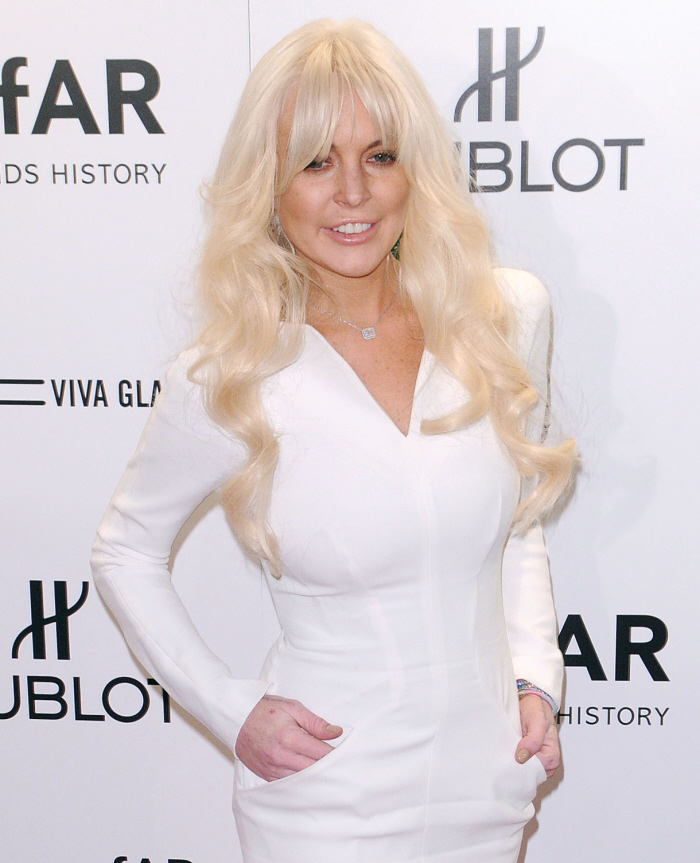 From my understanding, Tina Fey and Lorne Michaels are two of the few people in the industry willing to give Lindsay Lohan a chance. Tina has always been a Cracken apologist, ever since she and Lindsay worked together on Mean Girls. As for Lorne Michael, who is still running Saturday Night Live… well, God knows. Maybe he just takes Tina's word for it. In any case, it was just announced that Lindsay is going to host a March episode of Saturday Night Live. Seriously? Who thinks this is a good idea? Who thinks that this doesn't have "OMG CRACK DISASTER" written all over it?
She may not be landing big screen roles at the moment, but Lindsay Lohan has just nabbed a major gig!

On March 3, the 25-year-old will make her return to Saturday Night Live where she will host for the evening. Jack White will be the musical guest.

This will be Lohan's fourth time on the NBC late night show — her first since 2006.

The SNL producers should have a ton of material to work with, beings that Lohan has been through a lot since she last hit the stage in NYC's Rockefeller Center.

In November, Lohan checked in and out of jail (her fifth sentence overall) in under five hours due to crowding. Currently, she is serving the terms of her probation ordered to her by Los Angeles judge Stephanie Sautner, who told the star last month, "keep doing what you're doing. You appear to be doing very well."

When Lohan appears in court this Wednesday, she is expected to have completed an additional 15 days of community service at the morgue and five more psychotherapy sessions. If Lohan continues to fulfill her court-ordered obligations, her probation will end March 29.
[From Us Weekly]
So her probation won't even be done by then, and she'll be flying to NYC and staying in some hotel for a whole week while SNL is writing skits for her, and she rehearses and stuff. One whole week with professional actors, comedians, writers and producers, all of that attention focused on Lindsay and her crack shenanigans. Ten bucks says she won't even be able to keep it together until then. Even if she manages to get to NYC, her first call will be to her Manhattan dealer and then all bets are off.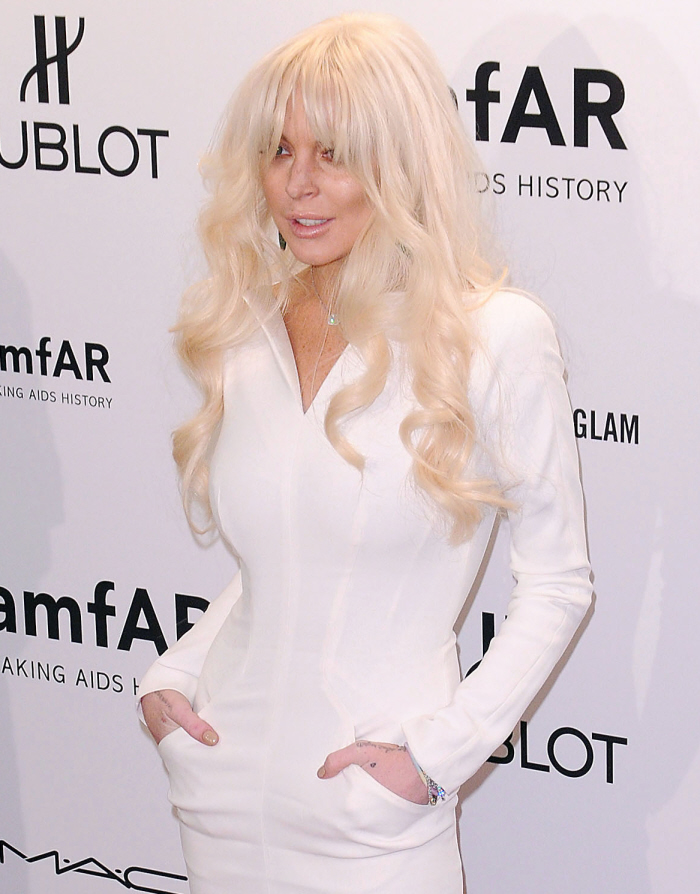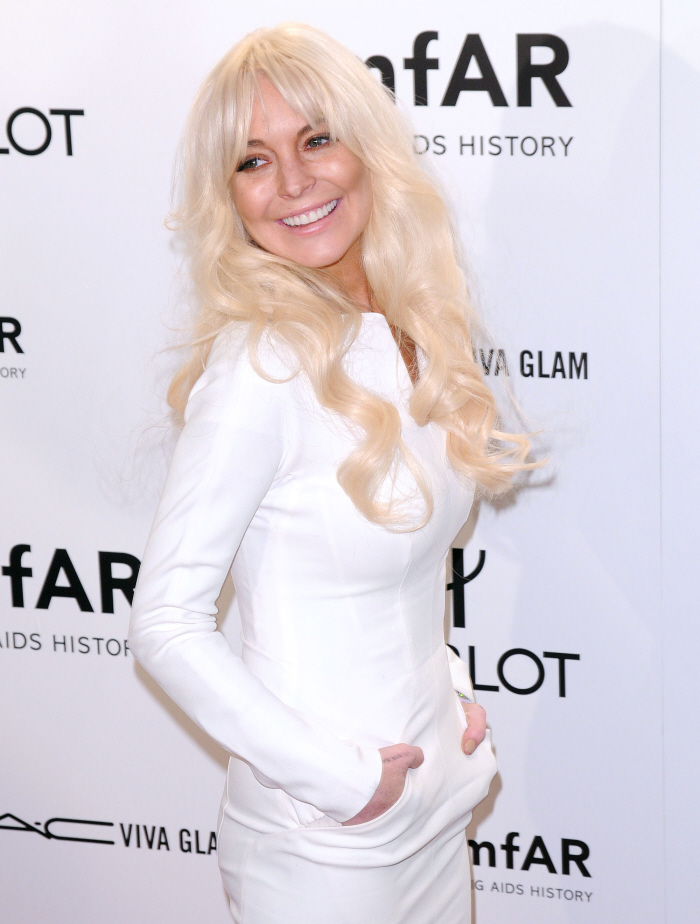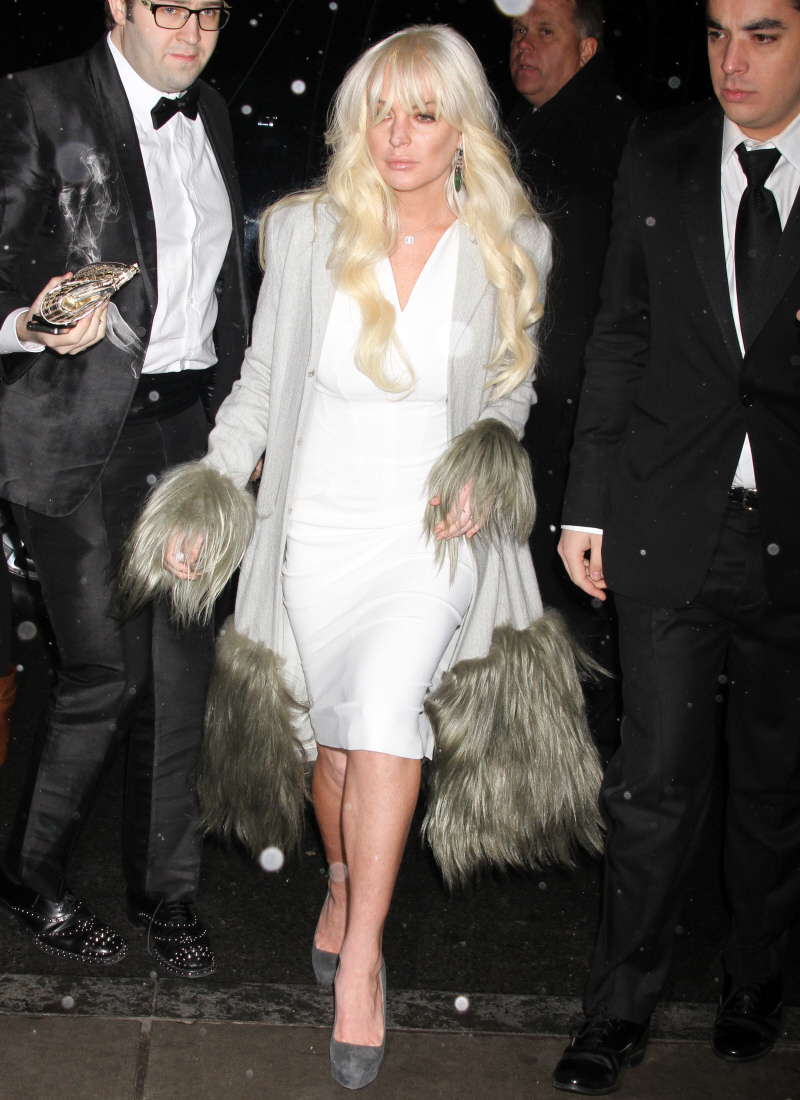 Photos courtesy of Fame/Flynet, WENN.