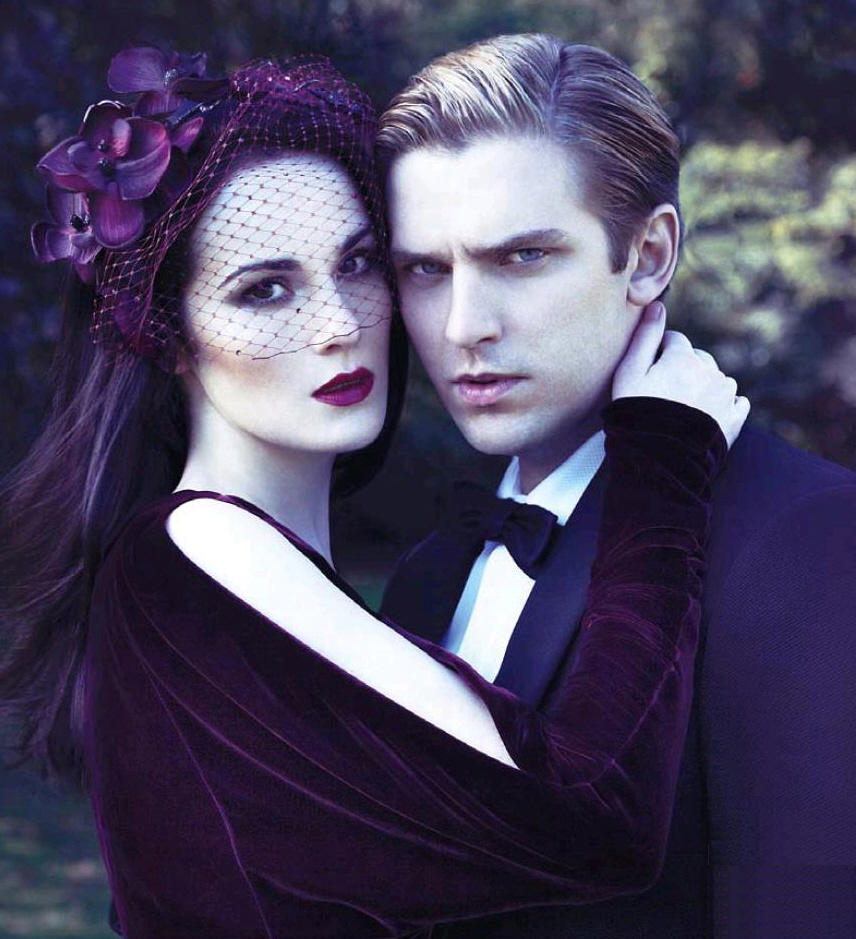 Last night, PBS aired the last episode of season 2 of Downton Abbey. The series – about the aristocratic Crawley family before, during and after World War I, is pretty awesome, and if you're not watching it by now… well, you should skip this post. Last year, Downton was a quiet, gorgeous, beloved miniseries which took the UK by storm, and found footing here in America too. By the time the second season aired in the UK, the Brits were Downton-crazy, and the popularity has definitely increased over here, with mixed results. Some critics say that Downton has turned into a total soap opera – they're not wrong. While the first season kept its aristocratic bearings and stayed true to the Upstairs/Downstairs vibe, when the second season came – and with it, the tides of war – everything changed. The characters grew, some becoming worse, some becoming better. The aristocracy is crumbling, the fashions are changing, and the class lines are beginning to blur.
Anyway, we've had some requests for stories about Downton, so here you go. I liked the second season for the most part, with two notable exceptions. First, the Bates/Anna story line got really, really ridiculous and I simply don't care about Bates anymore. Secondly, the whole thing with the little ginger maid who got knocked up out of wedlock? That got super-boring too. But I loved everything about the sisters – Lady Sybil is my favorite, and I like her independence and her easy beauty. But I found myself loving the changes to Lady Mary and Lady Edith too – they both became BETTER women during the war.
Lady Mary – or actress Michelle Dockery – is getting a lot of attention lately. I've seen a lot of photos of her during London Fashion Week, she was just in America solo to promote the series, and now The Mail reports that Dockery/Lady Mary might be getting a Vanity Fair cover. I kind of don't want her to be singled out – if VF wants to recognize Downton, they should put Michelle Dockery with Dan Stevens (Matthew Crawley!). And the Earl of Grantham!! And CORA!!
Michelle Dockery, who plays Downton's Lady Mary, is set for superstardom in America. The 30-year-old will appear on the cover of May's Vanity Fair magazine, I can reveal.

'It's the big TV issue and Michelle will share the front page with American actresses Claire Danes and Sofia Vergara,' says my mole.

'She's so excited, she says she won't believe it until she has a copy in her hands.

'Michelle has turned down request after request from US magazines after Vanity Fair told her they see it as her official US "coming out" moment.'
[From The Mail]
Michelle with Claire Danes and Sofia Vergara? Okay, that sounds good too. That will be an amazing cover! Sidenote: I love Claire Danes on Homeland. She is AWESOME.
What else would you like me to talk about? Livinia and the Spanish flu? That episode was crazy. Edith and fake Patrick the burn victim? Sybil and the Irishman? I'm trying not to make this too spoiler-y because some of you just haven't finished watching so far. But didn't you love the way season 2 ended? Was it worth it?
PS… Dan Stevens: would you hit it? I would. I LOVE him. When he was getting tingly in his pants, I was all "OH YES!!!!" Plus, he's a lovely dancer.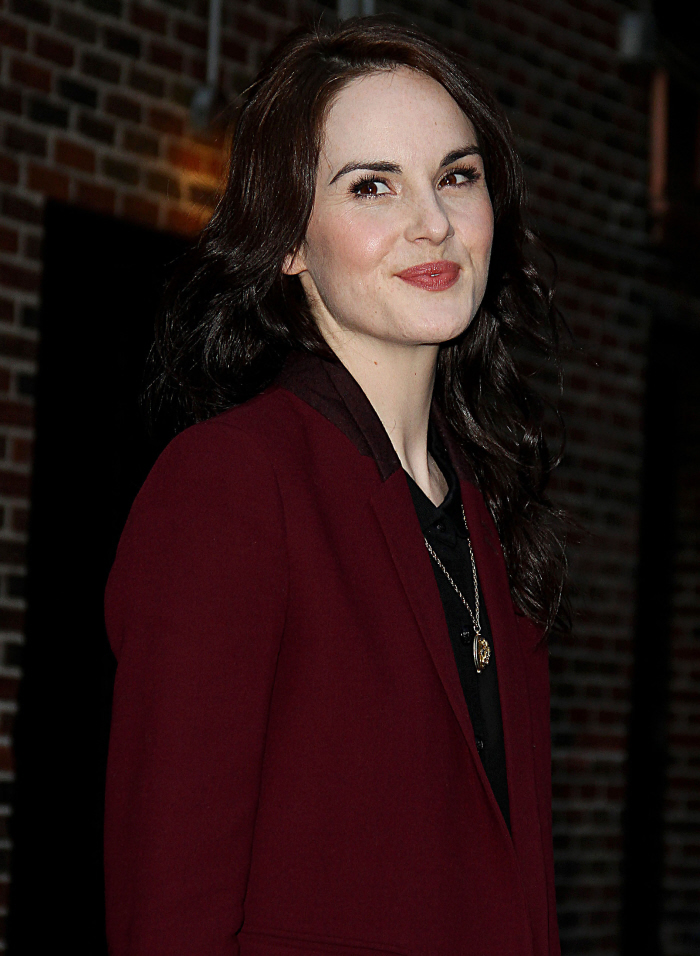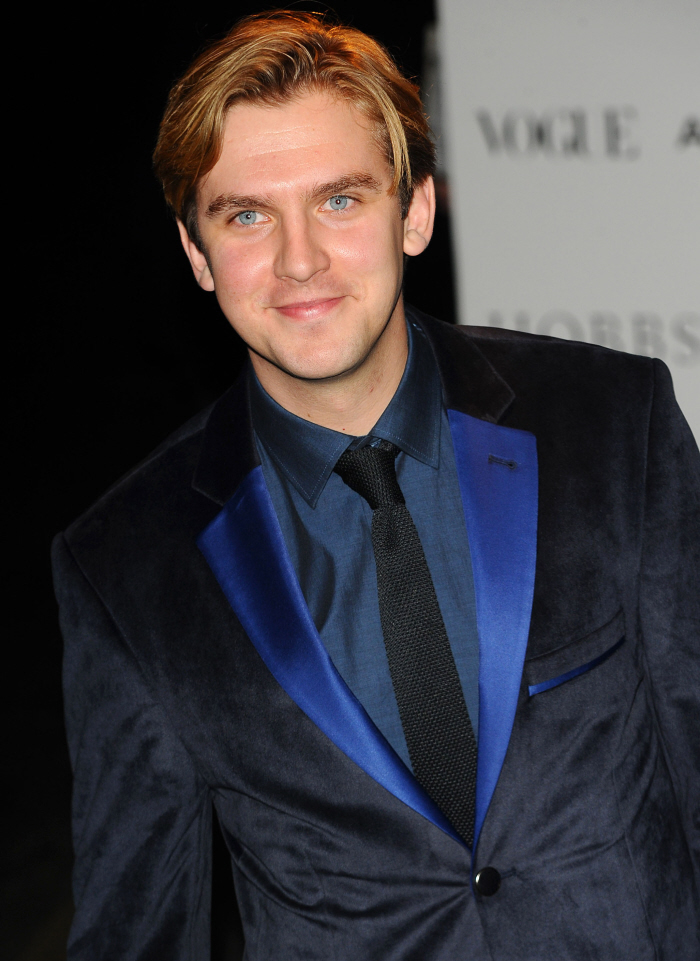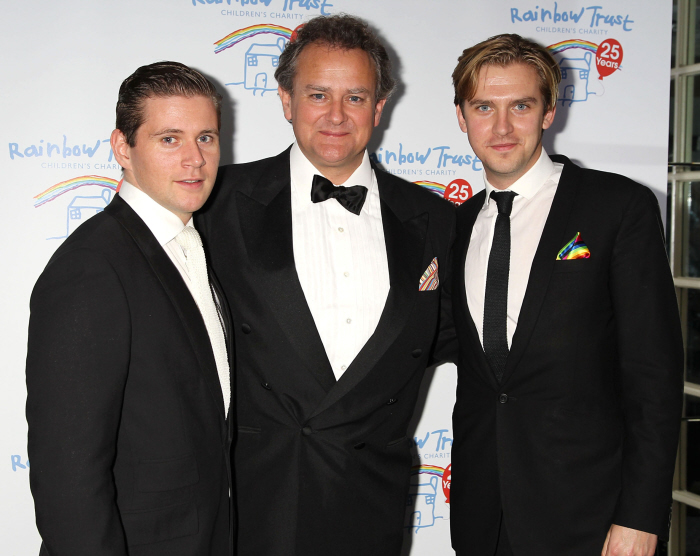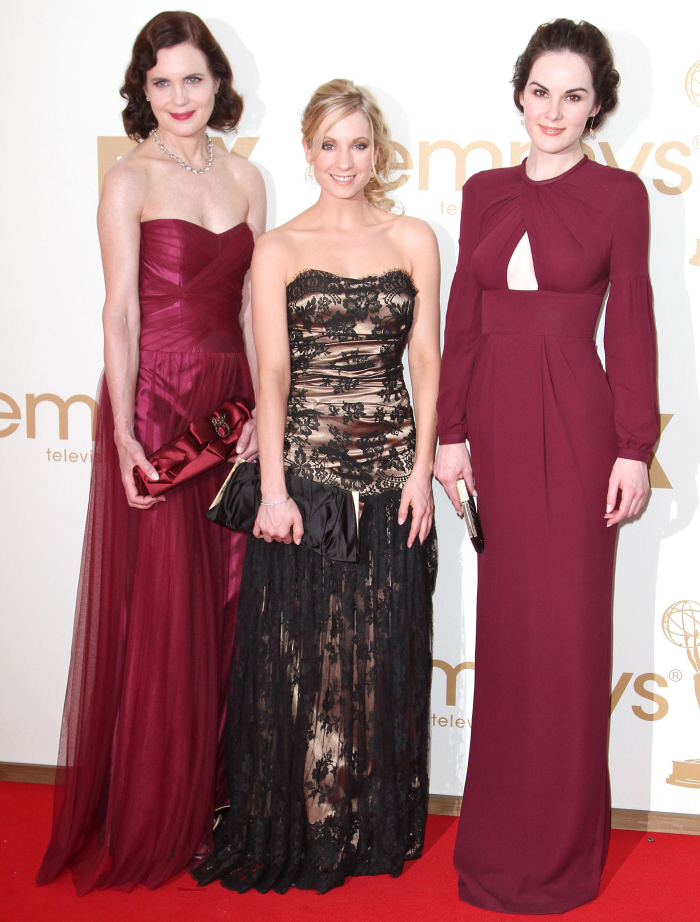 Photos courtesy of WENN.