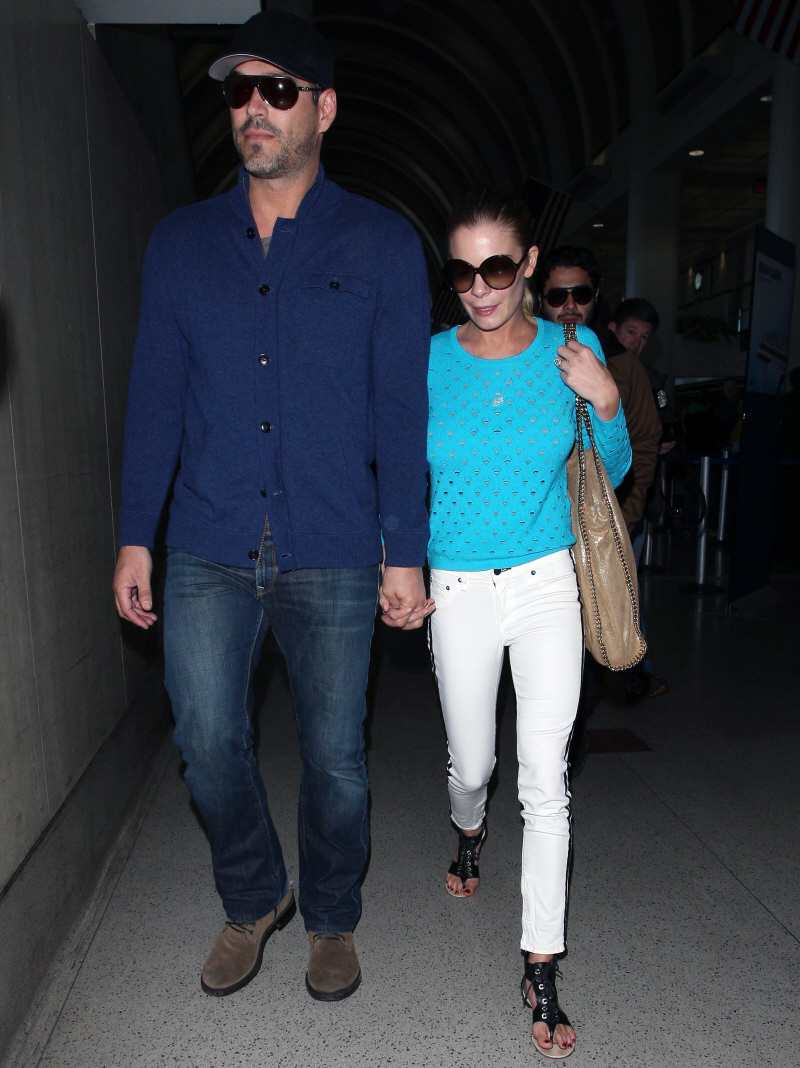 Just take this as evidence that it's a slow gossip morning. These are photos of LeAnn Rimes and Eddie Cibrian last week, going somewhere, doing something. They were in Tucson, Arizona for several days on yet another vacation, because… neither of them has much of a career, but LeAnn has lots of money, so they go on vacation a lot.
The Mail has some new photos of LeAnn and Eddie, and LeAnn seems to be wearing a necklace that says "LovE" – you can see the photos here. Sidenote: I just noticed that LeAnn is also wearing the necklace in these photos too. Joy. Anyway, the pics at the Mail are kind of gross, not because of the LovE, but because of LeAnn's bony chest plate, which is displayed in a too-revealing blouse. Regarding the necklace – when LeAnn's fansite tweeted her about it and the significance of the capitalized "E" (for Eddie, many presume), LeAnn tweeted back, "LOL, I've had that "new necklace" for 3 years. It was a gift form Eddie from our first Christmas together." And there's LeAnn, tireless image-controller about crap that really doesn't matter.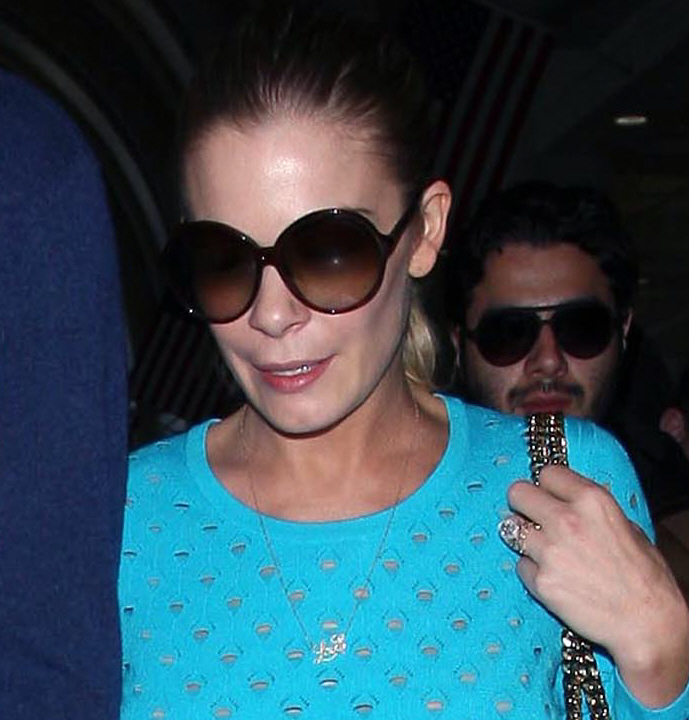 LeAnn has also been tweeting about her bonus boys, of course. She tweeted, "Happy President's Day! Happy Monday! Headed home from Tucson and to play w/ the babies on their day off from school." Dude, they're not babies! And they're not YOUR babies. Then she was asked what it was like becoming an "instant mom" and whether Eddie's sons live with them all the time – LeAnn tweeted back, "50% of the time. I love being a bonus mom. It comes w/ it's challenges like all parenting, but they are sweet boys."
God, I always walk away with such a headache after reading LeAnn's Twitter feed. She tweets so, so, SO much.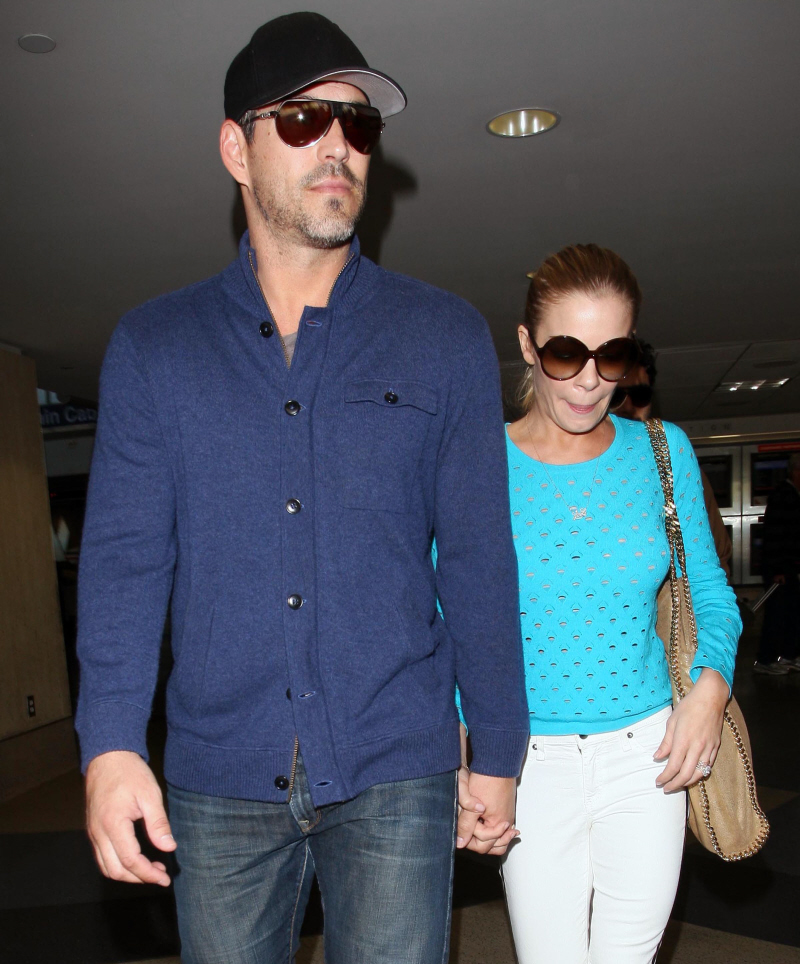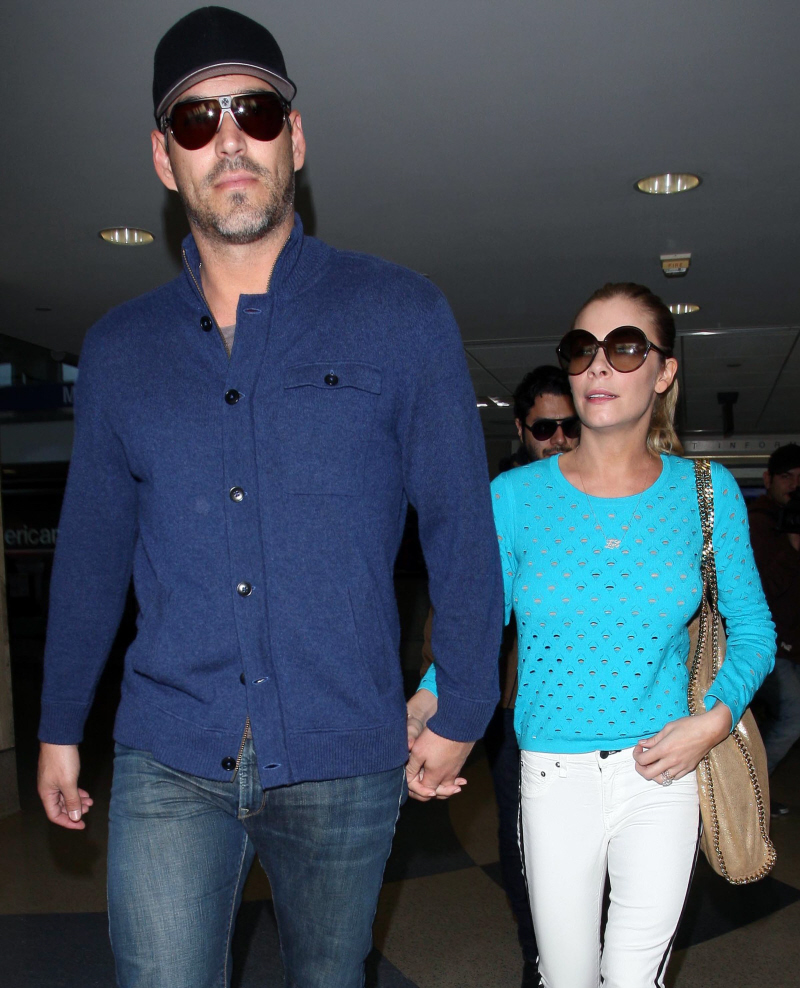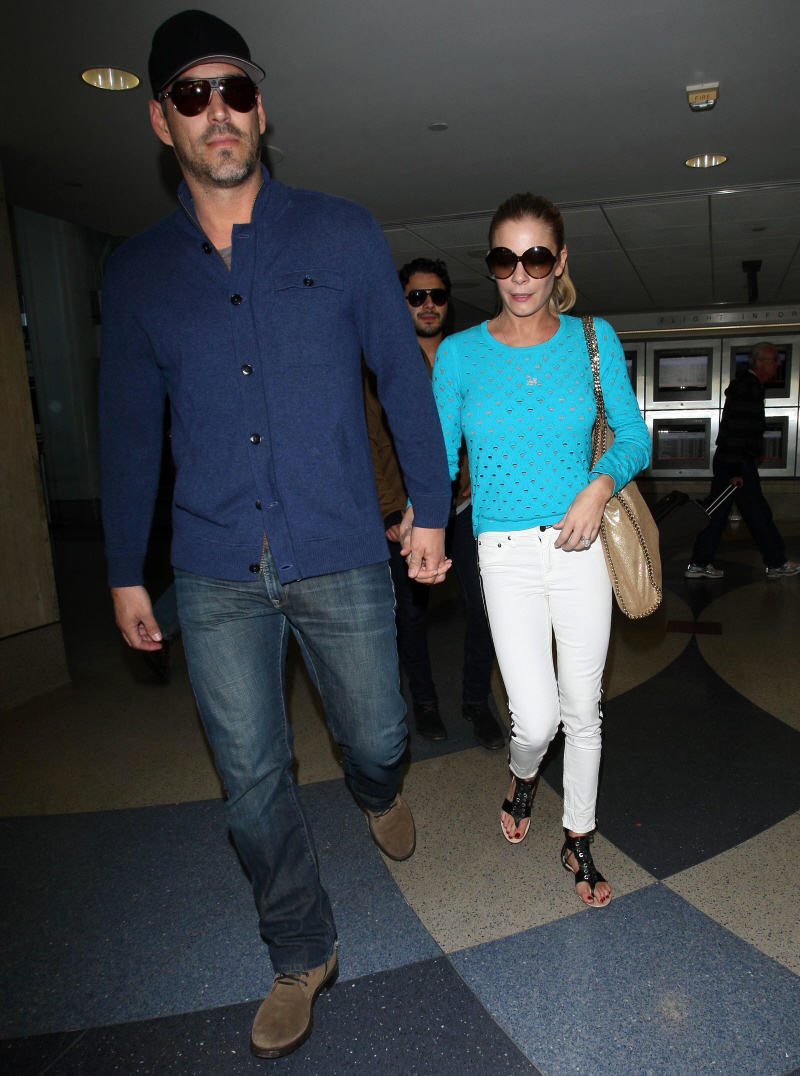 Photos courtesy of Fame/Flynet.