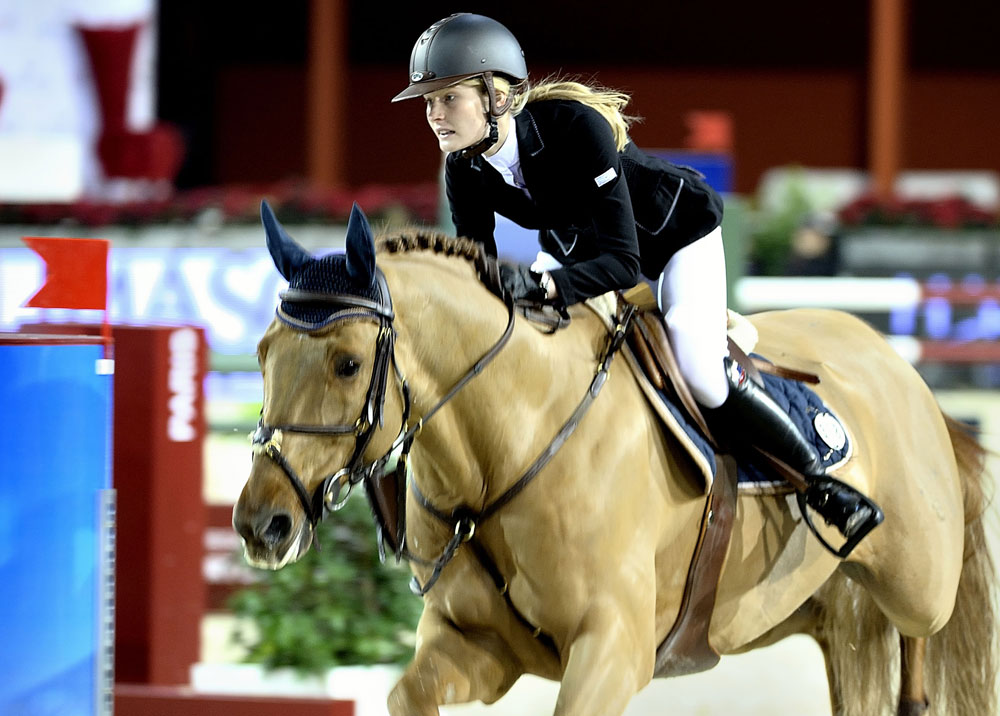 Formula One heiress Petra Ecclestone made headlines last year when her daddy bought her Candy Spelling's insane estate, the most expensive home in LA County, for $85 million. Well now a Russian heiress can lay claim to the most expensive apartment in the most expensive city in the US, an $88 million dollar penthouse on Central Park West. Note that there's a photo of an indoor pool on this story on AOL real estate, which makes you assume that this outrageously expensive apartment must come with its own indoor pool. The article states that it's a photo of the "common areas" in the complex, which includes a pool and a fitness center which must be shared with other, more peasant residents. This location has its own Wikipedia page which reveals that celebrities such as Sting and Denzel Washington have owned condos there. Here's more, from Radar Online:
Meet 22-year-old Ekaterina Rybolovleva, the proud owner of New York's most expensive apartment, courtesy of her über rich daddy, former fertilizer magnate, Dmitry Rybolovlev.

If you've ever wanted to know what an $88 million pad looks like you now have the chance to find out, courtesy of realestate.aol.com.

The 6,744 sq ft apartment boasts 10 rooms, a wrap-around terrace, it's own library, seven walk-in closets and a wrap around terrace which boasts stunning views of the city.

The seller was Sanford I. Weill, the former head of Citigroup Inc and the Wall Street Journal reports that the sale generated a cool $2.5 million in city and state taxes, and the lucky real estate broker pocketed around $3.5 million in commission.

Getting one up on Petra, who threw down a mere $85 million for her real estate purchase — Candy Spelling's former Holmby Hills mansion — Ekaterina's sale broke records for an individual property transaction, quite an achievement in a city that is known for it's hefty home prices.

And get this, the Central Park abode will be only a part time residence for the Russian, who is a permanent resident of tax haven to the mega rich, Monaco. The avid equestrian plans to stay in her 'starter home' while she is studying in the city.

Ekaterina's father made his mega billions during the post-Soviet privatization of the economy, he is the former owner of fertilizer business Uralkali. And, aside from providing a nice study crash pad for his daughter, there could be an ulterior motive for the costly purchase.

The billionaire businessman is currently embroiled in a bitter divorce battle with his wife of 23 years, Elana, mother to Ekaterina and another daughter.

Elana has accused her soon-to-be-ex-husband of serial infidelity and could be in line for a whopping $3.5 billion divorce settlement. However, the new apartment will be out of her grasp as it is in her lucky daughter's name only.
[From Radar]
It sounds like this purchase is for tax reasons and that it's not necessarily just for a college student to live in. At least this girl is in college, and at least she has hobbies, as evidenced by the only photo I could find of her, riding a horse in a competition in 2010. The Daily Mail has a sort-of profile of Ekaterina as compared to Petra Ecclestone, and they say that Ekaterina is pretty low-key and remains relatively unknown, focusing on equestrian activities and not ostentatiously flashing her wealth.
I found some photos of the apartment from Architectural Digest in 2010. They've made some changes prior to staging it for sale, as you can see in the comparison photos of the living room. (Or maybe those are two different rooms.) With that kind of money you can bet they'll renovate too.
Update: Radar is reporting that Ekaterina is studying at Harvard. That's not in NY, but I'm sure her dad owns a helicopter or five.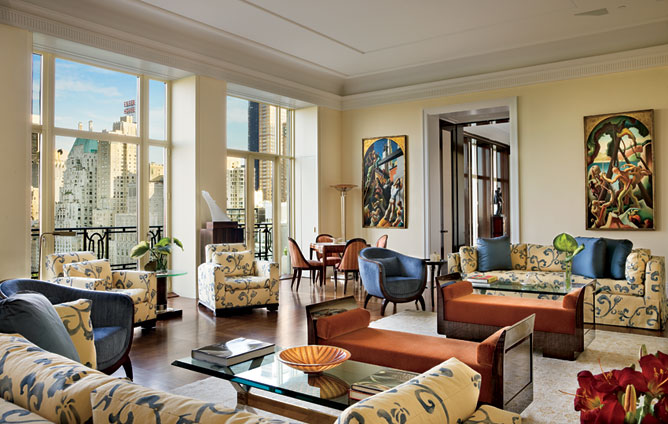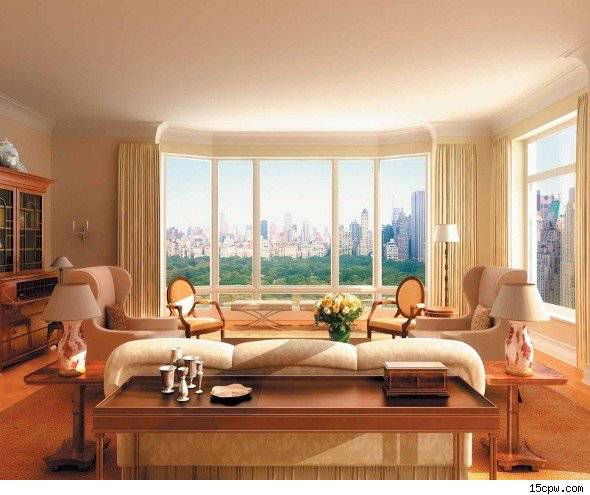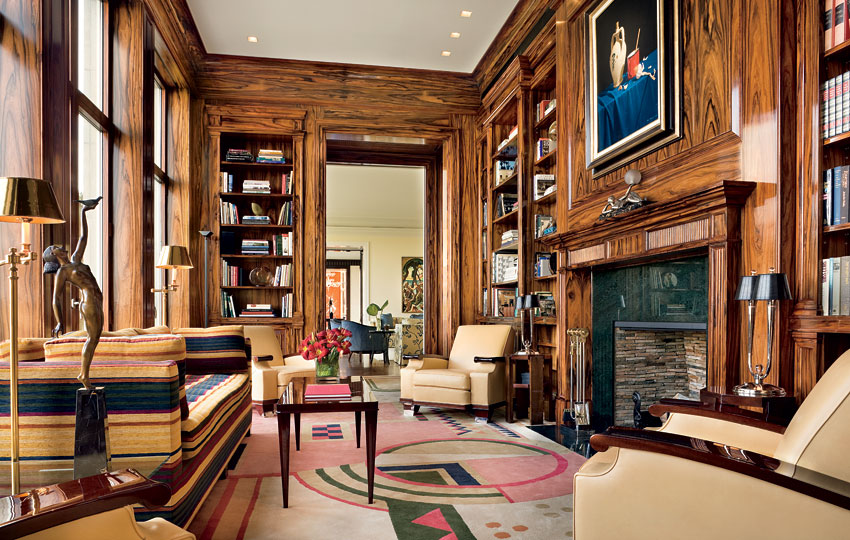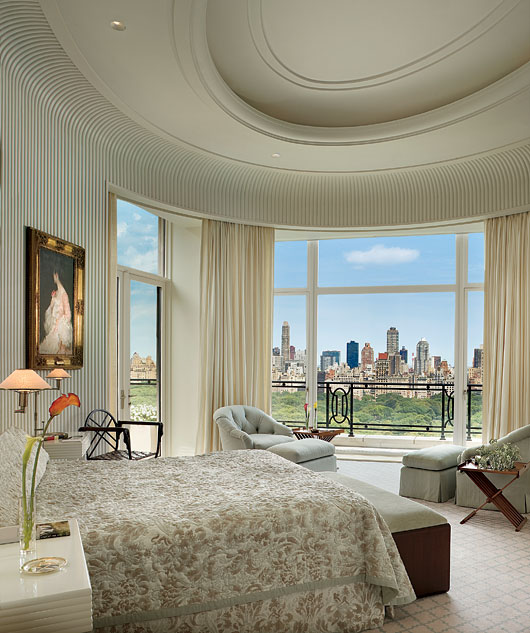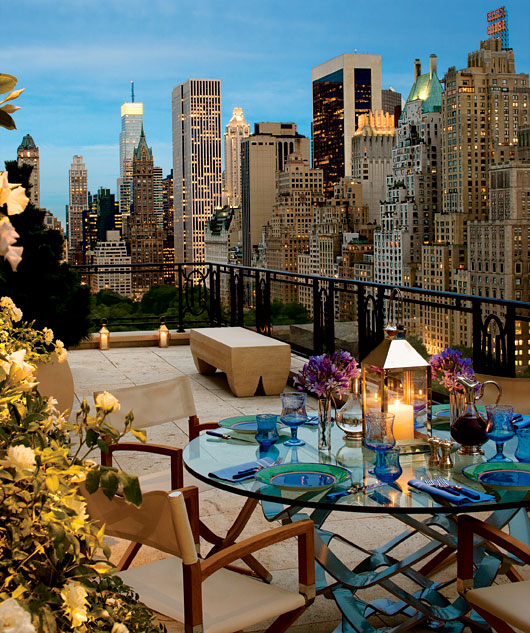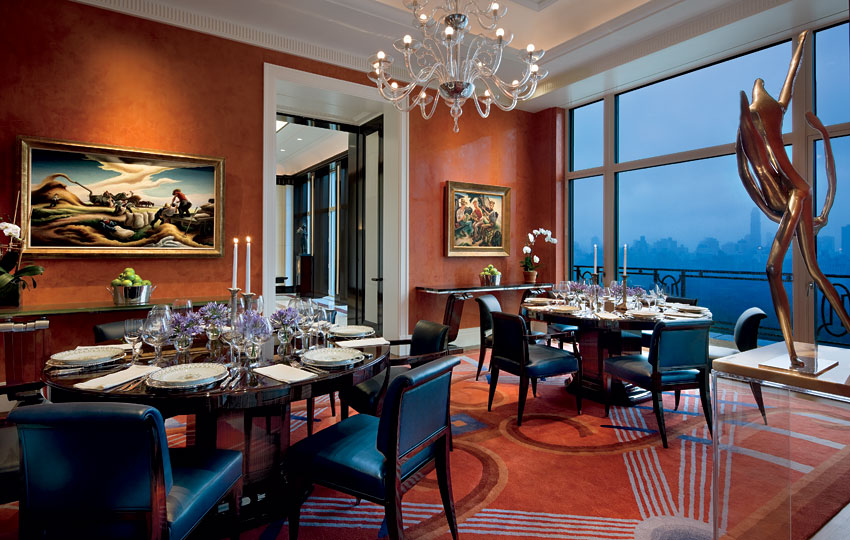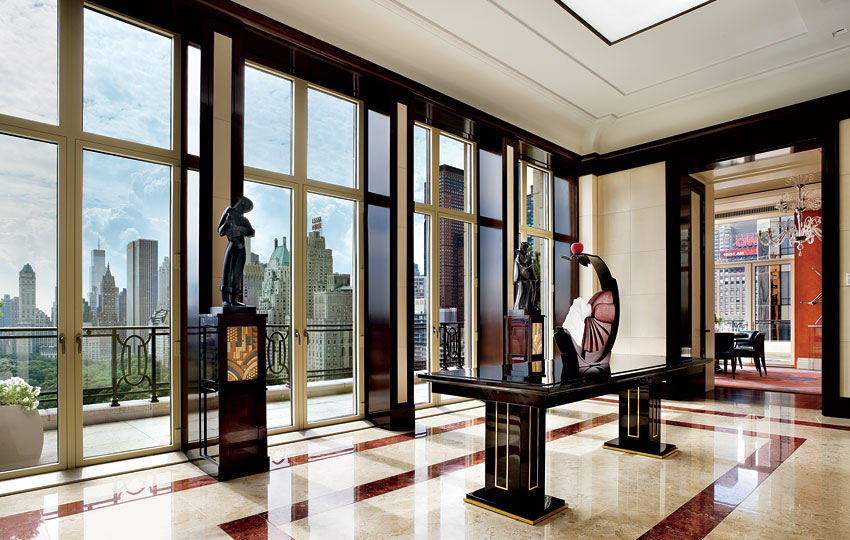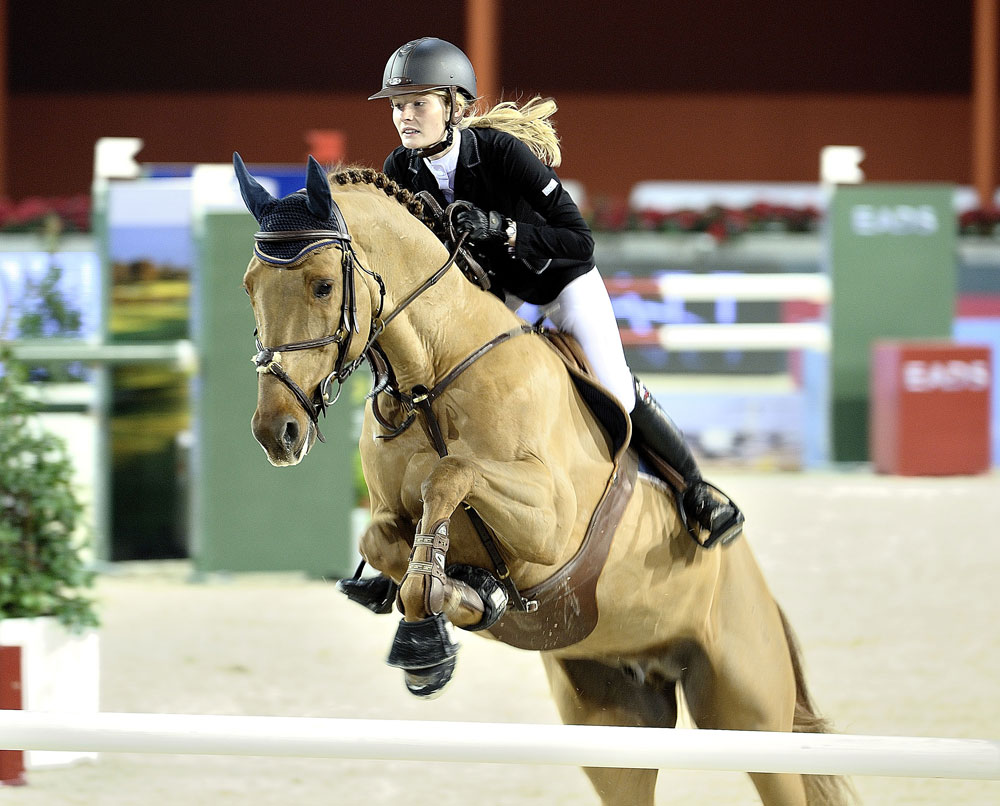 Photo credits: WENN.com and Architectural Digest