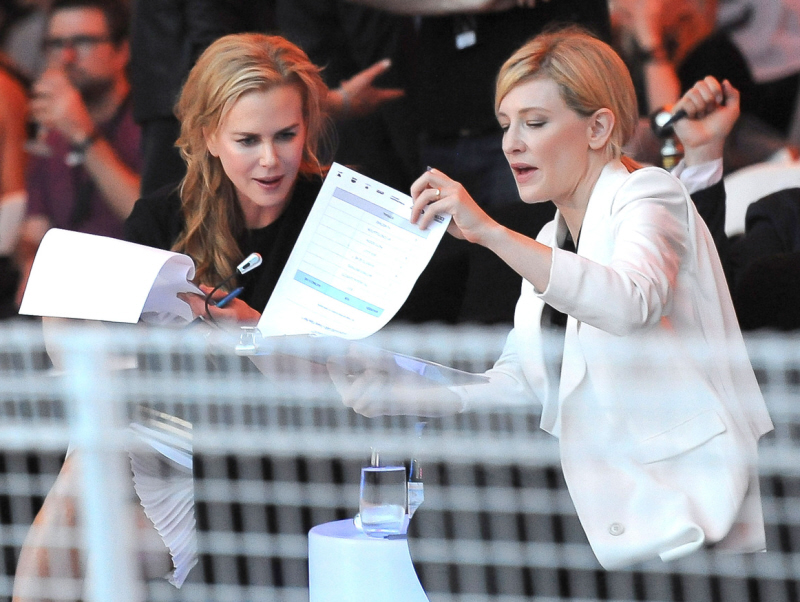 These are some photos from the weekend that I've only just seen – I'm sorry about that! Nicole Kidman and Cate Blanchett were two of several judges at the TropFest short film festival in Sydney, Australia. Quick, without looking it up – which one is older, La Blanchett or La Kidman? I had to look it up too – Cate is 42 years old, and she'll be 43 in May. Nicole is 44, and she'll be 45 in June. So Cate is younger by two years. Does Cate look it? To me, Cate's face is timeless. She's looked pretty much like this since her 20s. She'll still look like this a decade from now. As for Nicole… she's fighting and she's Botoxing and she's injecting… still? Or has she eased up? I don't even know. But I like what the Australian humidity (I'm assuming) has done to Nicole's hair – I get tired of her straight-ironed locks.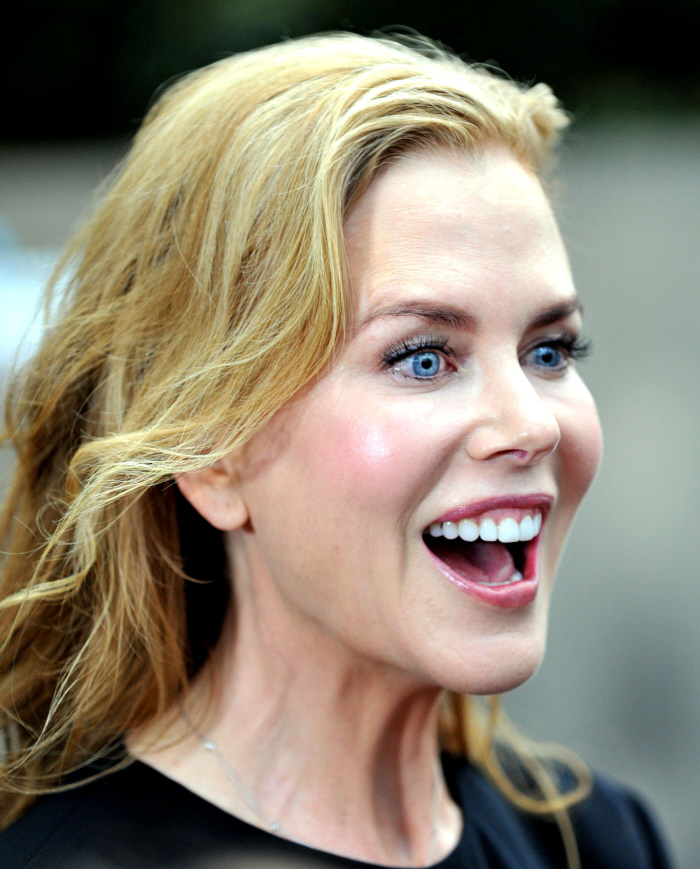 Anyway, the event was easy enough – Nicole and Cate and the other judges had to watch a lot of short films and announce the winners. Cate and Nicole sat with each other – I wonder if they get along? I think Cate gets along with everyone. So they probably had a nice time. Nicole's dress is Gucci, by the way, and Cate is wearing Hussein Chalayan. It feels like Nicole is too dressy, but I kind of dislike Cate's outfit too. Still, it's Cate and she can pull off anything.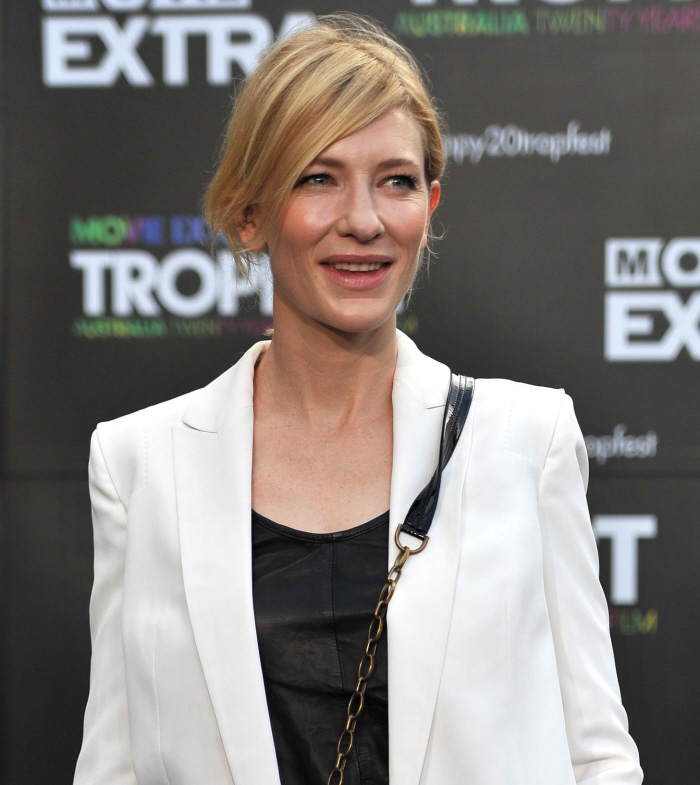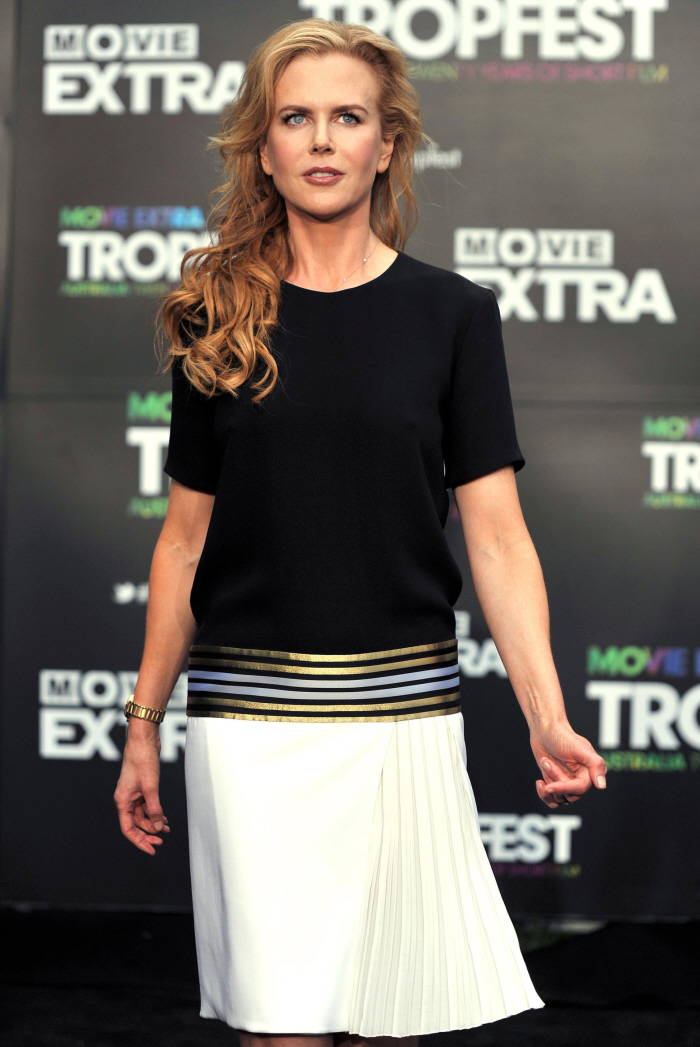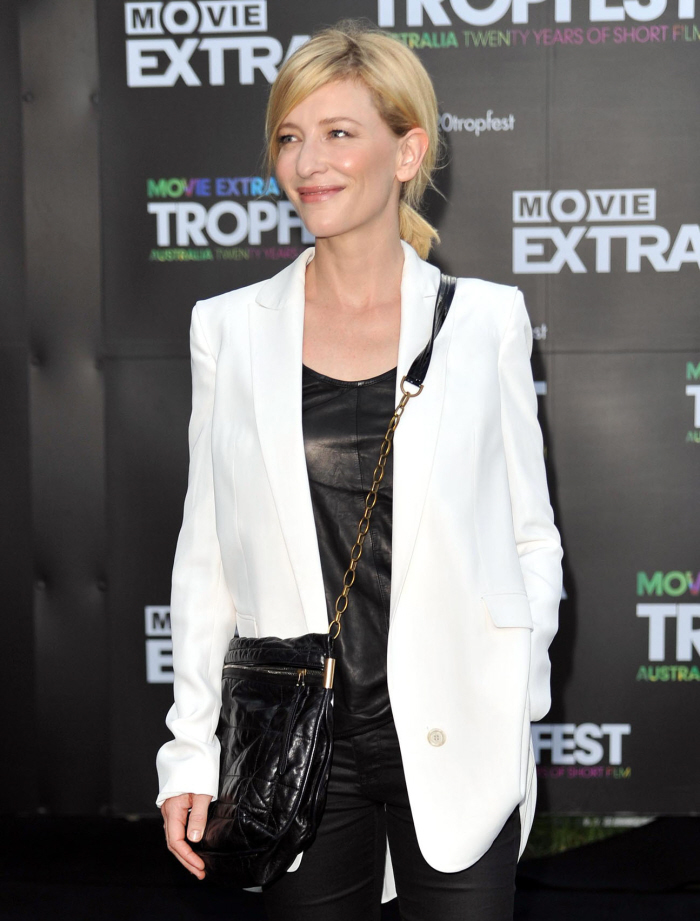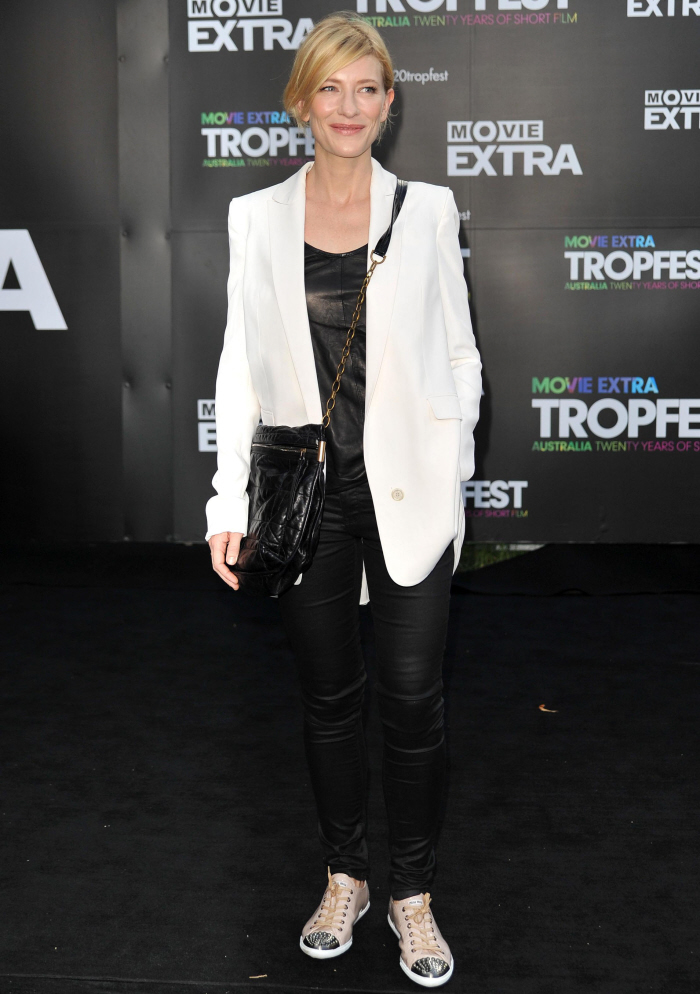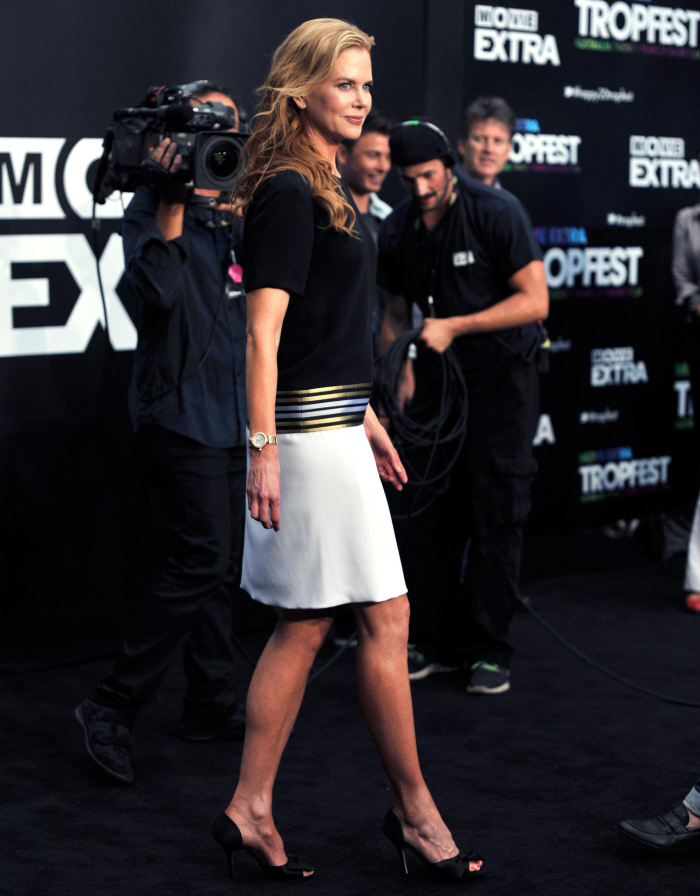 Photos courtesy of WENN, Pacific Coast News.