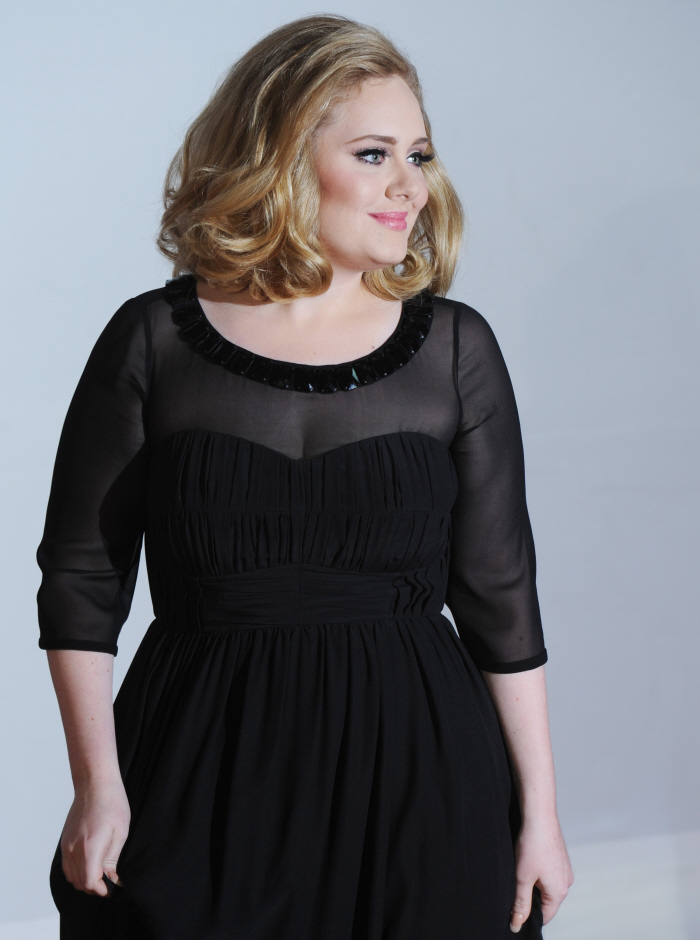 Adele is currently riding the biggest career wave in recent memory. She swept that Grammys, she took home two Brit Awards, she's breaking chart records, and she's the first artist to go double-platinum on iTunes. This time should be all roses, right? Well, haters still want to hate. Although "hate" seems a strong word for this one - The Enquirer reports that backstage at the Grammys, Adele had an "incident" with Jennifer Hudson's rude ass. Imagine this: you've just won your sixth Grammy of the night, you're riding high and you're emotional and grateful and so, so happy. Now imagine Jennifer Hudson comes over to you and starts talking about how you need to lose weight. J-Hud better step off.
The first thing Jennifer Hudson did when she ran into Adele backstage at the Grammys was congratulate her on her impressive haul. The second thing she did was offer weight-loss tips, which annoyed Adele. Hudson, a Weight Watchers spokesperson, pulled Adele aside at the Grammys and offered to be her fat-fighting mentor!

A source told the Enquirer, "Jennifer congratulated Adele on her six trophies but then added, 'I used to be heavy just like you and gosh, Weight Watchers saved my life! I can hook you up.'"

Although Adele was outwardly gracious, friends say she was seething on the inside. She huffed about Jennifer, "The nerve of that woman!" Adele has made it known she's happy just the way she is – at 165 pounds – and doesn't intend to diet.

This isn't the first time Jennifer's zeal for losing weight has backfired.

"Her heart is in the right place, but her preaching is starting to get on people's nerves," said the friend, who added that Jennifer may have been motivated by jealousy. "I'm sure seeing Adele become the belle of the ball at the Grammys got under her skin. Meanwhile, Adele has made it pretty clear she doesn't care what Jennifer or anyone else thinks about her or her weight."
[From The Enquirer, print edition]
I kind of believe that something like this went down. I could just see it happening – all J-Hud can talk about these days is her weight loss. I can even see how, in Jennifer's mind, she was just trying to be a girlfriend to Adele, like, "Hey, girl, we should talk about Weight Watchers." Unfortunately, the road to hell is paved with rude, obnoxious "good intentions". Why can't everyone just chill the hell out? Why is everyone trying to make Adele feel bad about herself? Are you really that g–damn offended that she's not a size 6?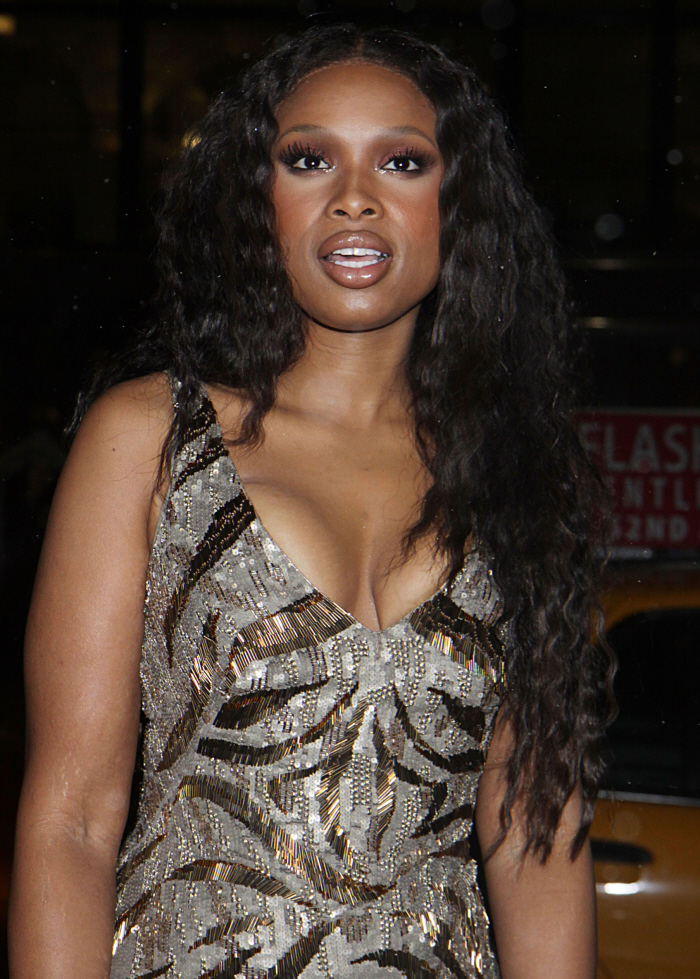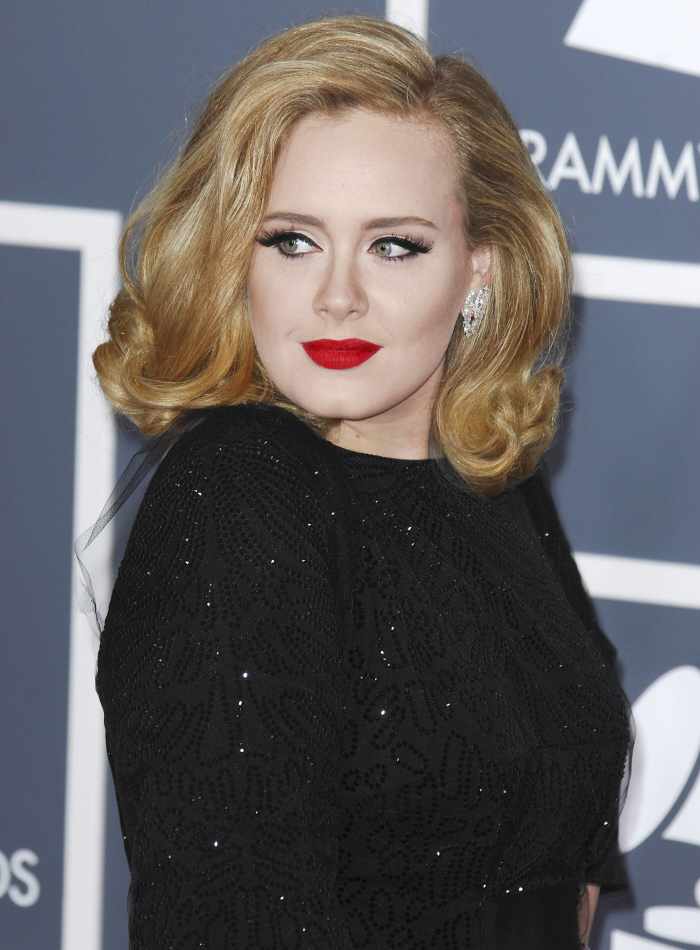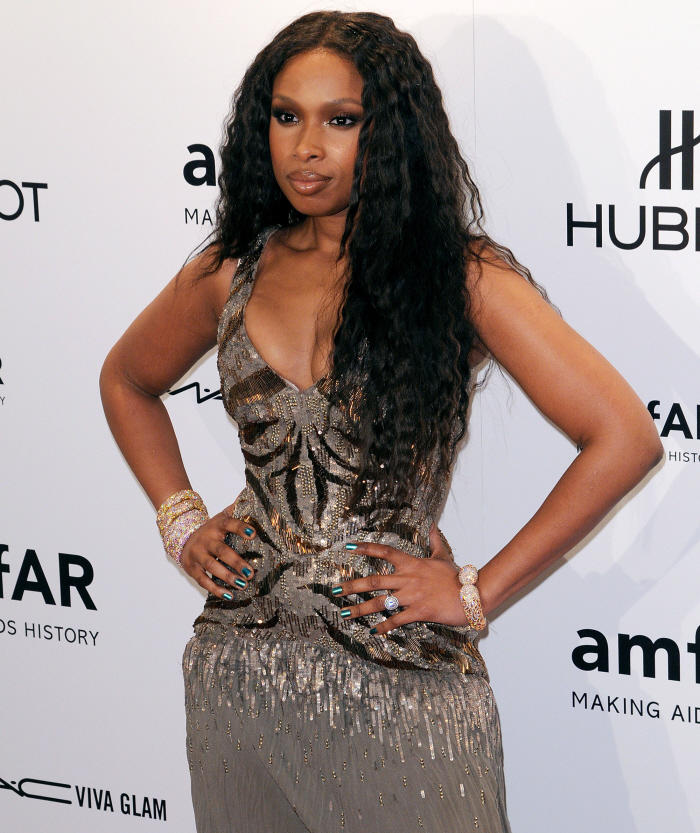 Photos courtesy of WENN.