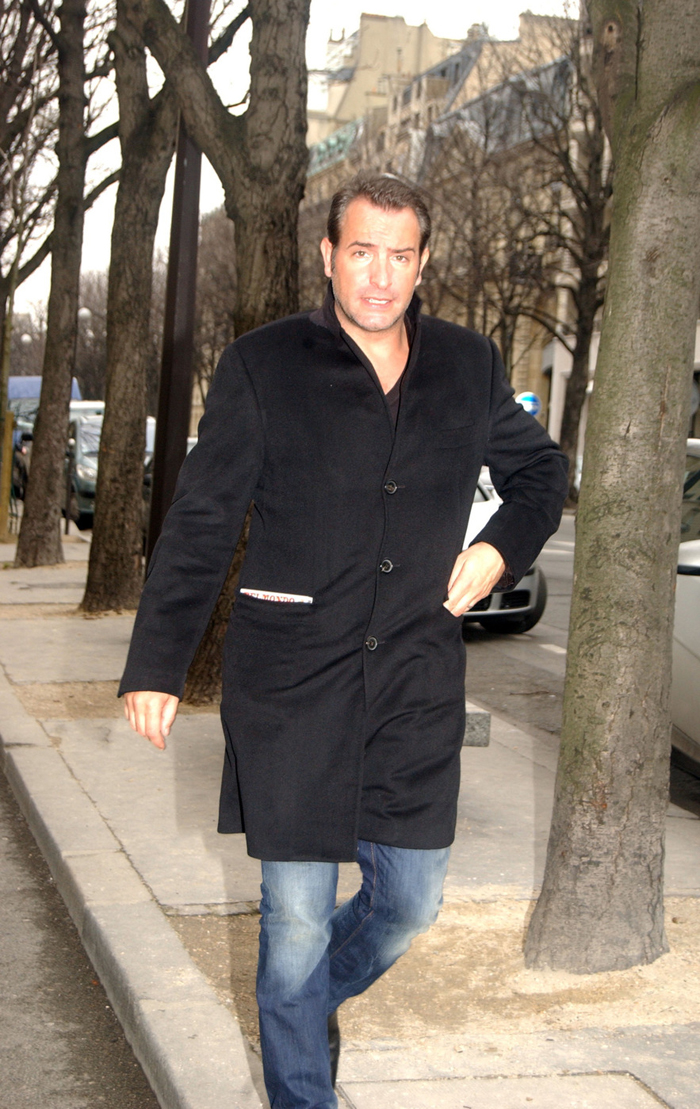 Here's a few photos of Jean Dujardin strolling through Paris ahead of Sunday's Academy Awards. Naturally, he is nominated for Best Actor (for his role as silent actor George Valentin in The Artist), which is a category that still seems very much up for grabs. While George Clooney nabbed the Golden Globe in that category, Dujardin took the SAG award. Where does Brad Pitt fit into the race? Well, I hope Brad pulls a dark horse and wins (honestly, he seems overdue), but I have a feeling that Clooney will pull it off again. The Academy loves Clooney, but then again, they love Frenchmen too. So who knows?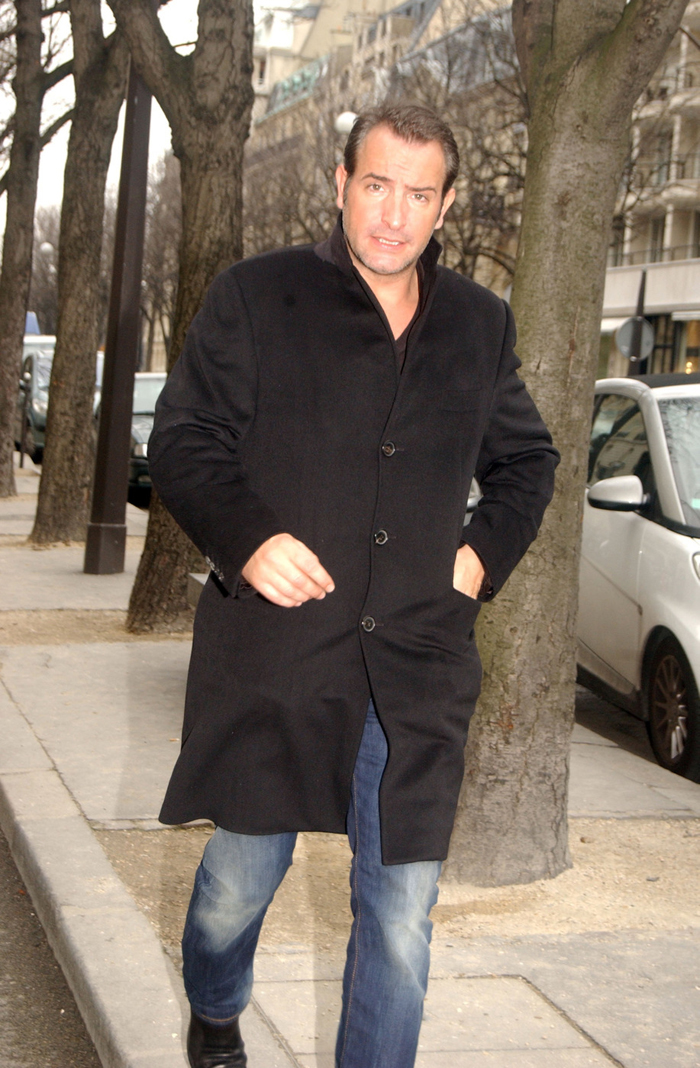 Meanwhile, The Artist received six awards (including French film of the year and Best Musical Score) at Friday night's Cesar Awards in Paris. This could be a sign of things to come at the Oscars, where The Artist could very well sweep most of the major categories. This little movie has won more than seventy awards worldwide, which makes it the most decorated French film in existence … all in celebration of a little silent film nostalgia. But don't get me wrong, I enjoyed The Artist as well.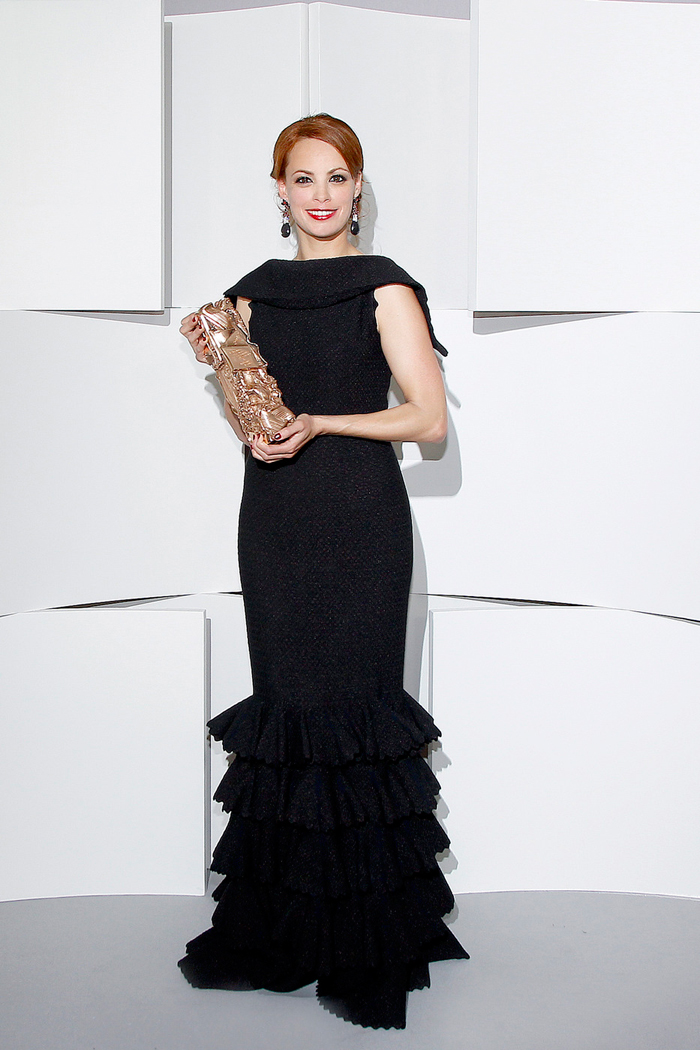 Berenice Bejo won the Cesar award for Best Acress and made off quite well in the fashion stakes as well. I did like her fun Globes look even more than this one, but Berenice has switched gears and is bringing the elegance now in a big way. She's wearing an Azzendine Alaia haute couture gown that looked quite lovely on its own in a very simple way (even with the scalloping and ruffling of the complex fishtail skirt) and paired it with a matching coat for outside moments. It will be quite interesting to see what she wears for her Oscar debut.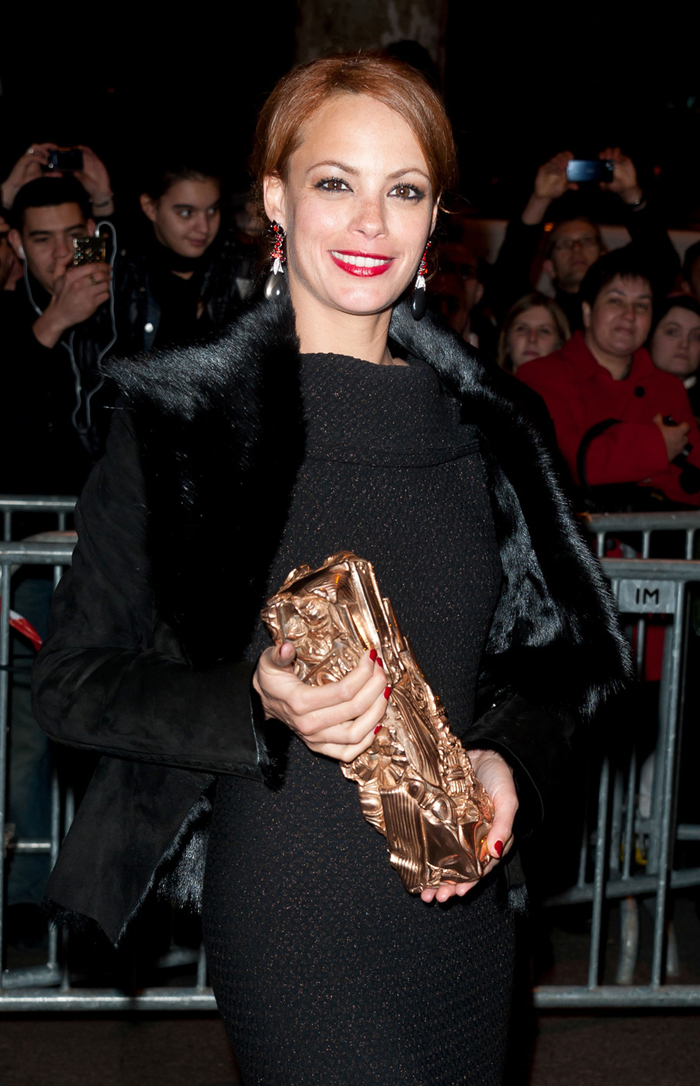 Berenice also posed with Michel Hazanavicius, who won the Best Director award and also just happens to be her husband.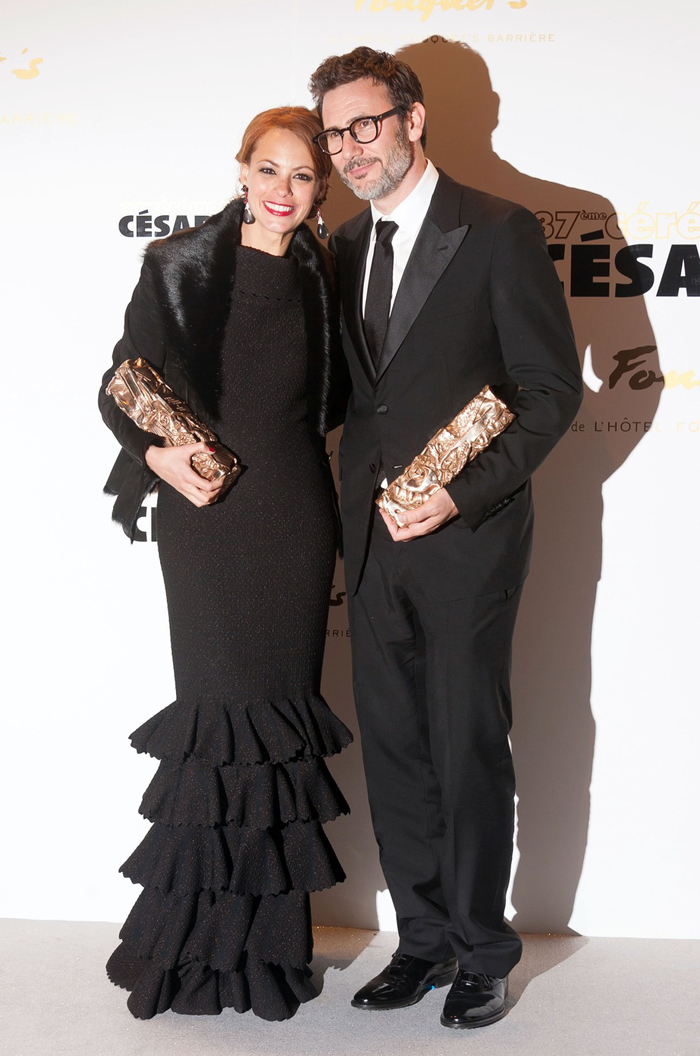 Unfortunately though, Jean did not win Best Actor at the Cesar awards. However, he did win all of the ladies that evening. If nothing else, I look forward to seeing his charming self on the red carpet on Sunday!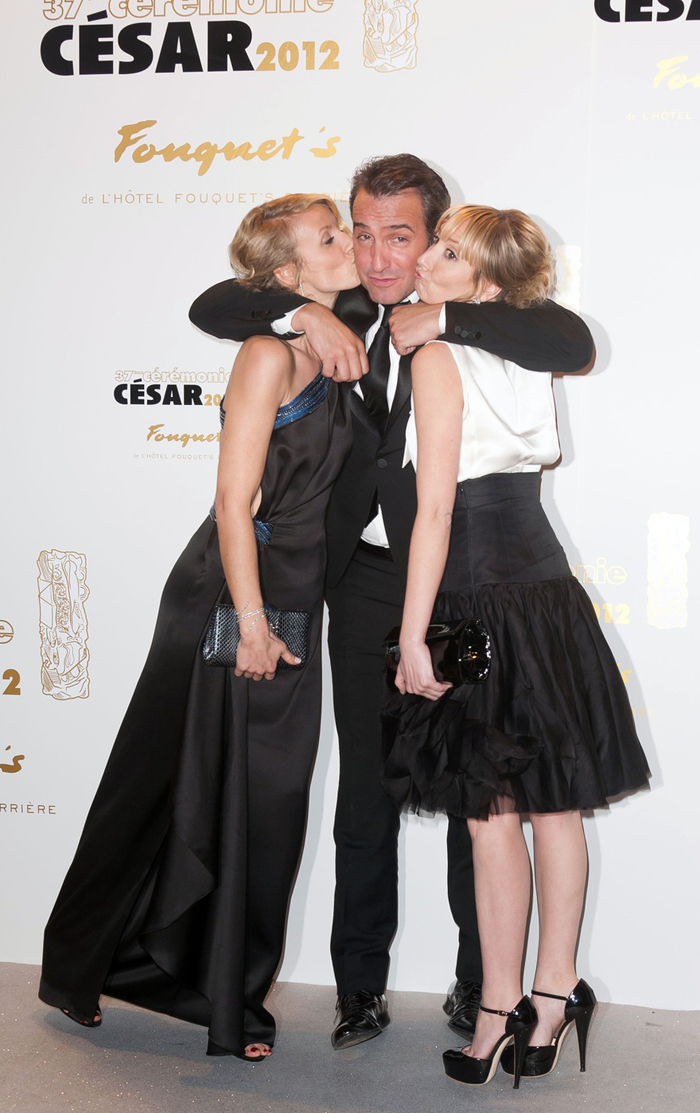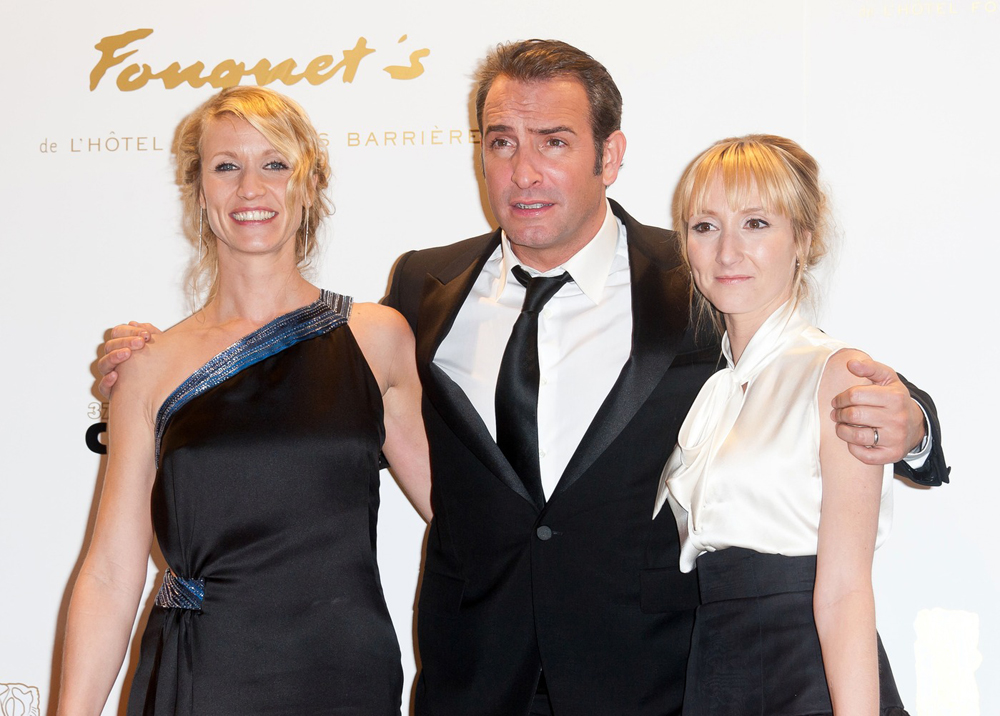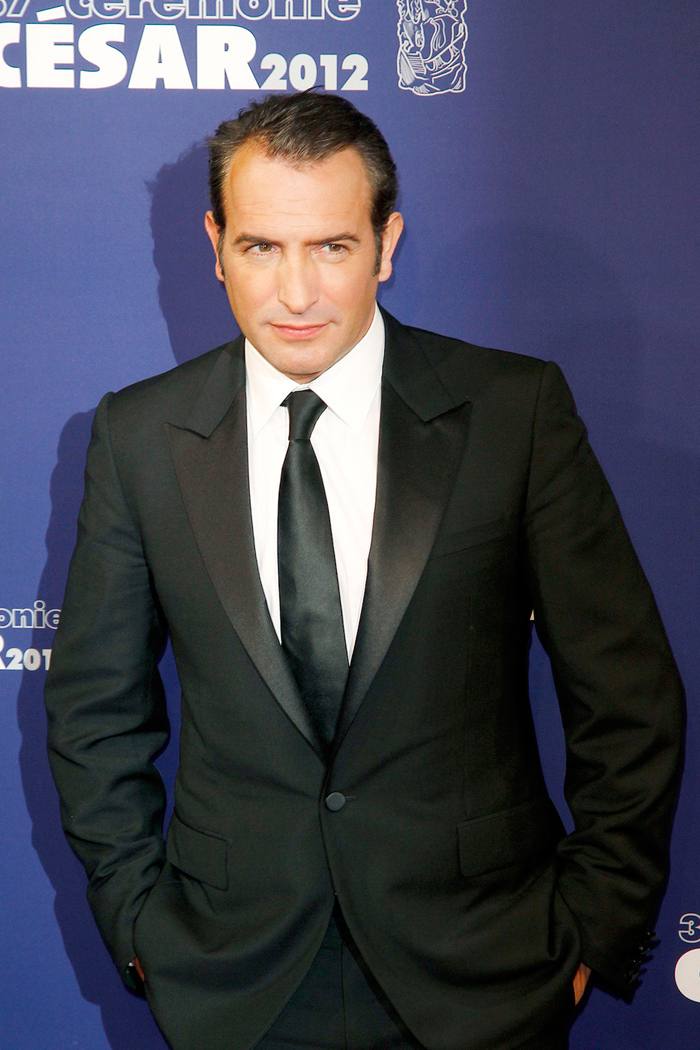 Photos courtesy of Pacific Coast News