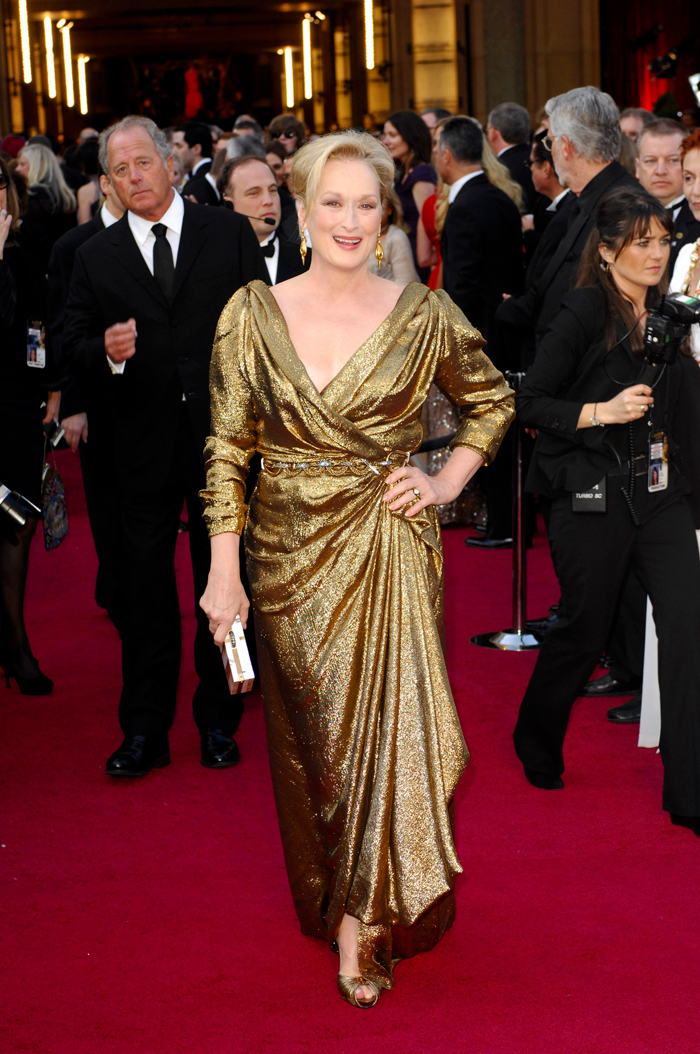 Last night, Meryl Streep won her third career Oscar (after a record seventeen nominations) for her role as Margaret Thatcher in The Iron Lady. Her acceptance speech was gracious and humorous as well: "When they called my name, I had this feeling I could hear half of America going, 'Oh no! Oh come on, why her? Again!'" It was an unanticipated win since Viola Davis previously took both the Golden Globe and SAG honors this season, but it was nice to see Meryl be formally recognized as a threepeat winner.
As for Meryl's dress, she wore a custom-made, gold lame Lanvin gown that was worlds ahead of her country-western shirtdress from the Golden Globes. Here, she's impossible to pick apart, for the hair, jewelry, and makeup were all quite appropriate for the Oscars occasion.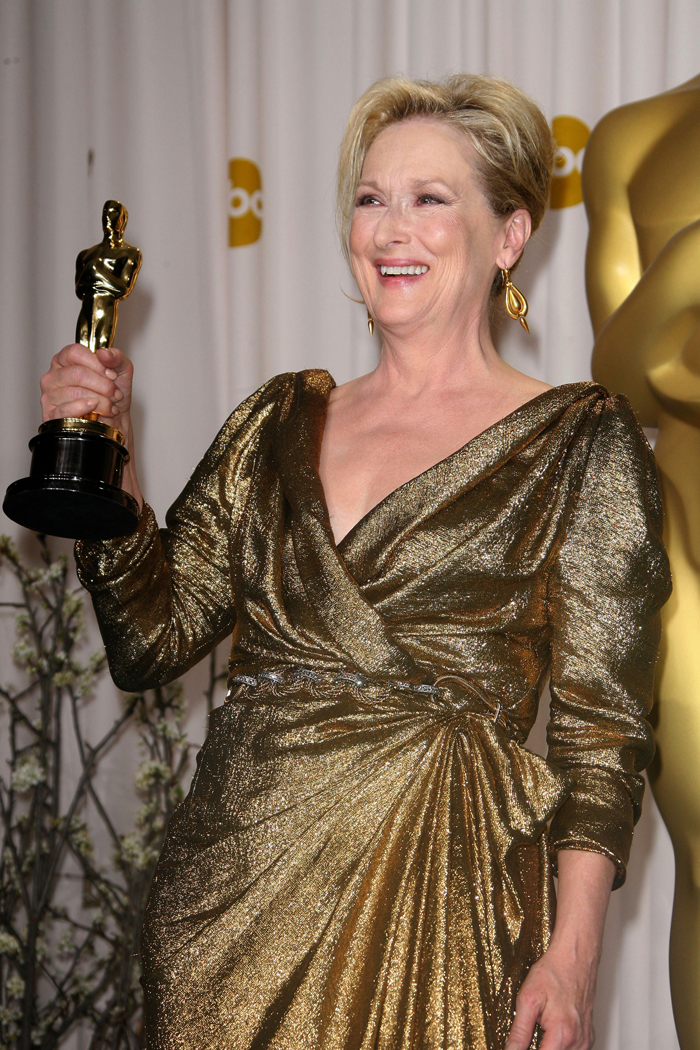 Meryl also took a few moments to admire (and get busy with) the hot Oscar statue in the winners' room: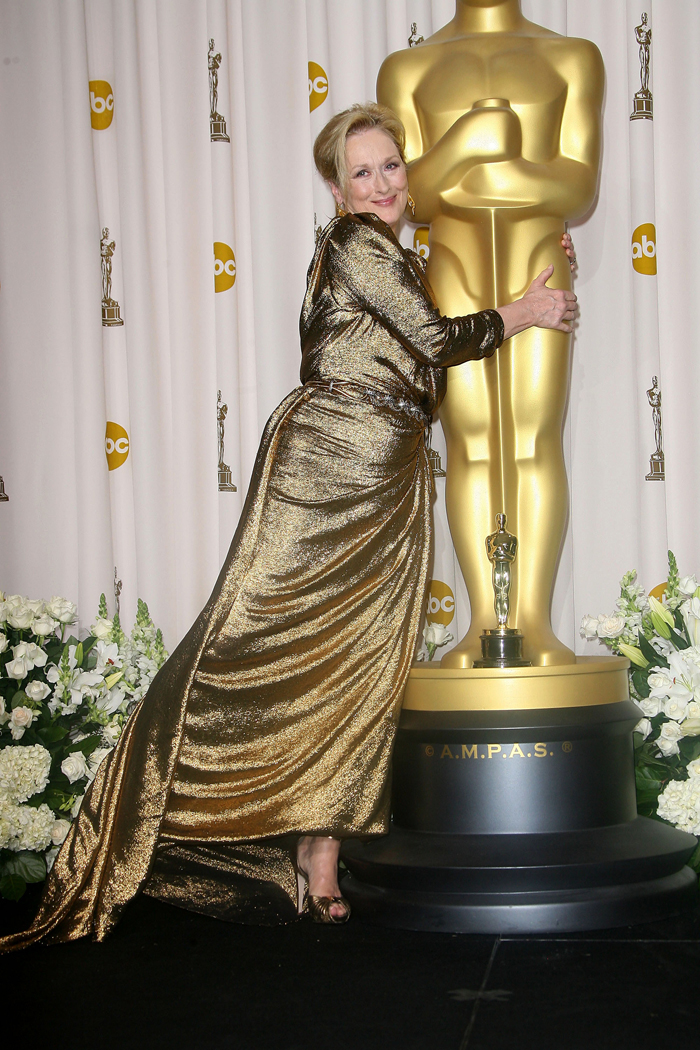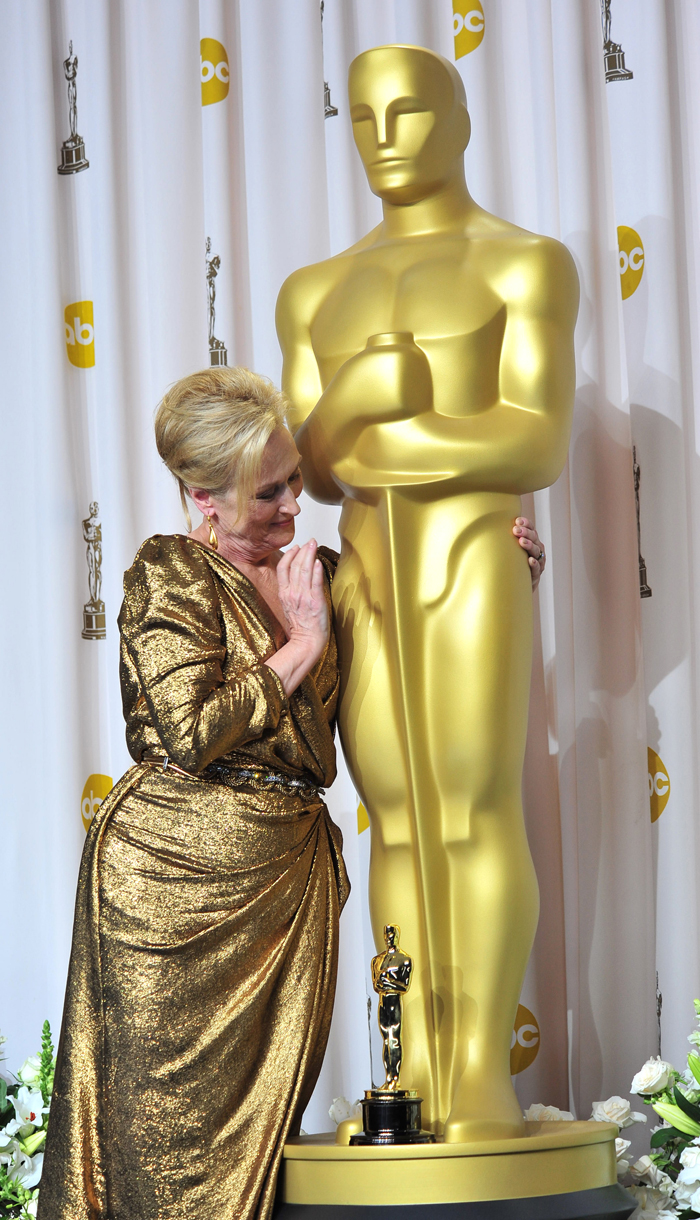 Berenice Bejo, who was nominated for Best Supporting Actress for her role in The Artist, chose a beaded, bottle-sea green Elie Saab dress. It looked … ice capadey. Her hair color was also a bottled orangey red as well, which is a change from the dark ash brown she sported at the Globes. Such an unnatural looking hair color didn't do any favors for Berenice's skin tone, but she did as well as possible in the makeup department.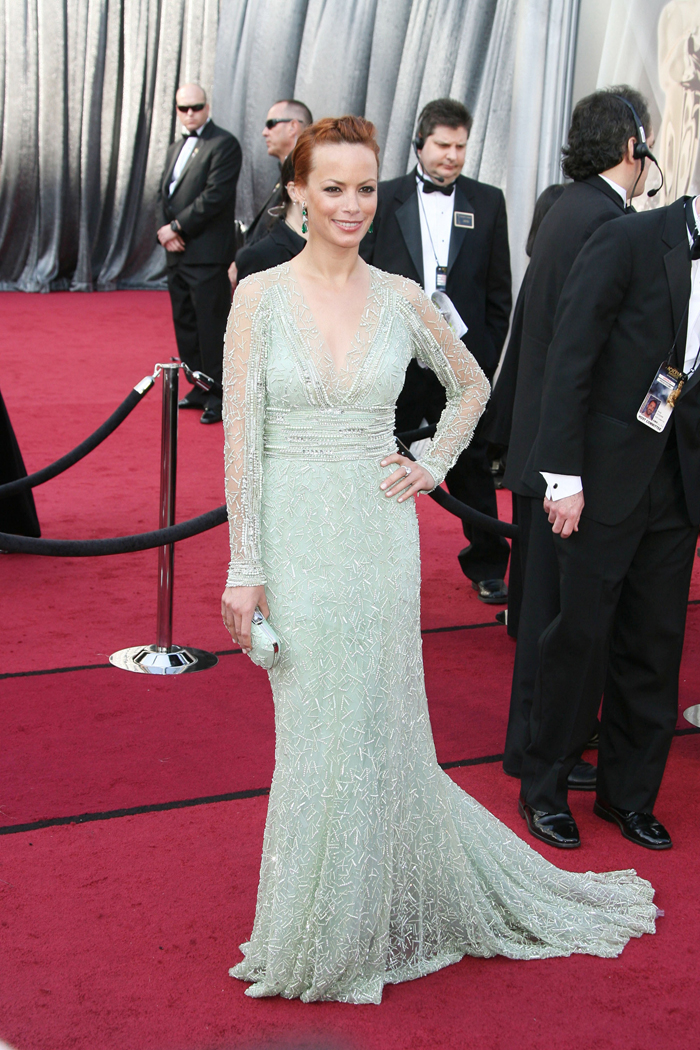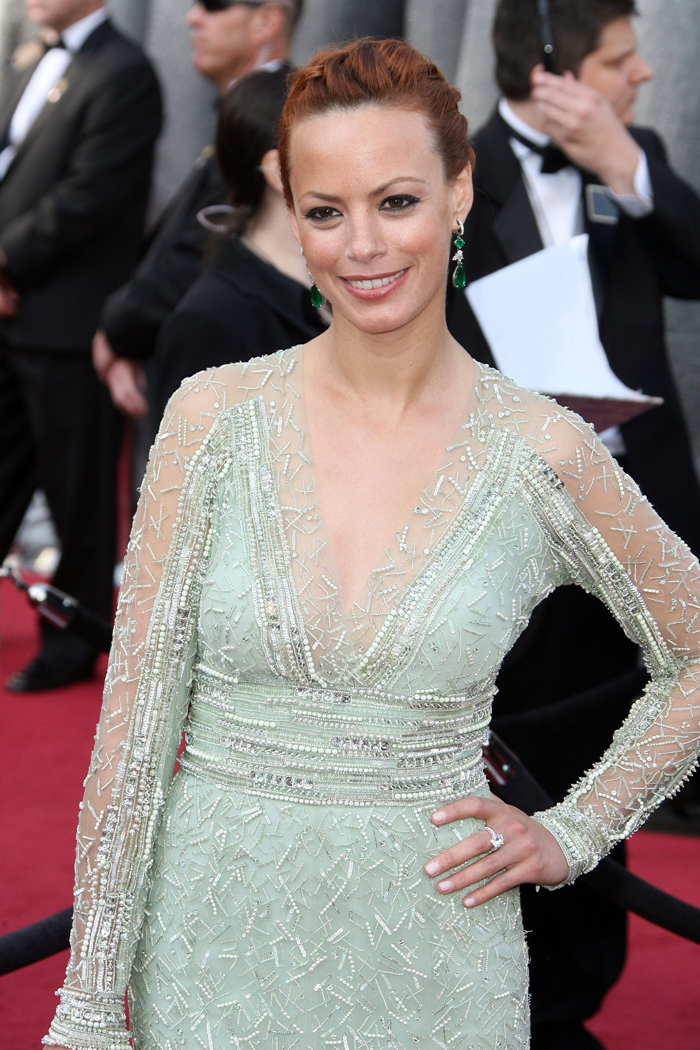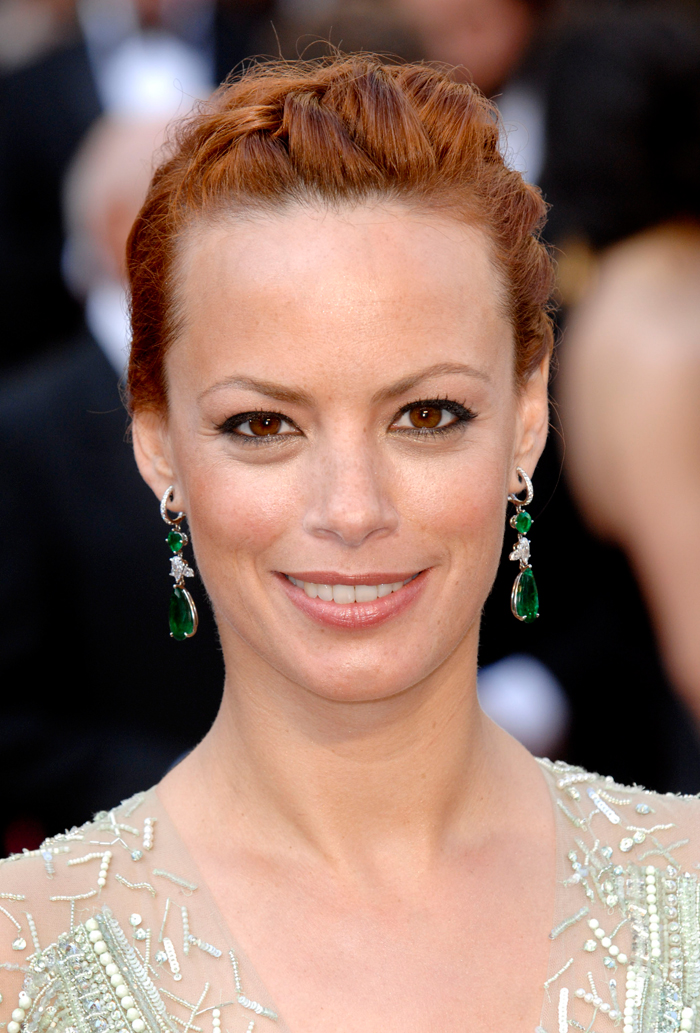 Young Shailene Woodley (The Descendants), age 20, also chose long sleeves for her Oscar debut with a white Valentino couture gown and described her look as follows: "I love this dress because it's so different and it's so incredibly me. I love that it's long sleeved and classy and simple." Shailene also noted that she's studying to be an herbalist and is "just super stoked to be here." Elegant and classy indeed.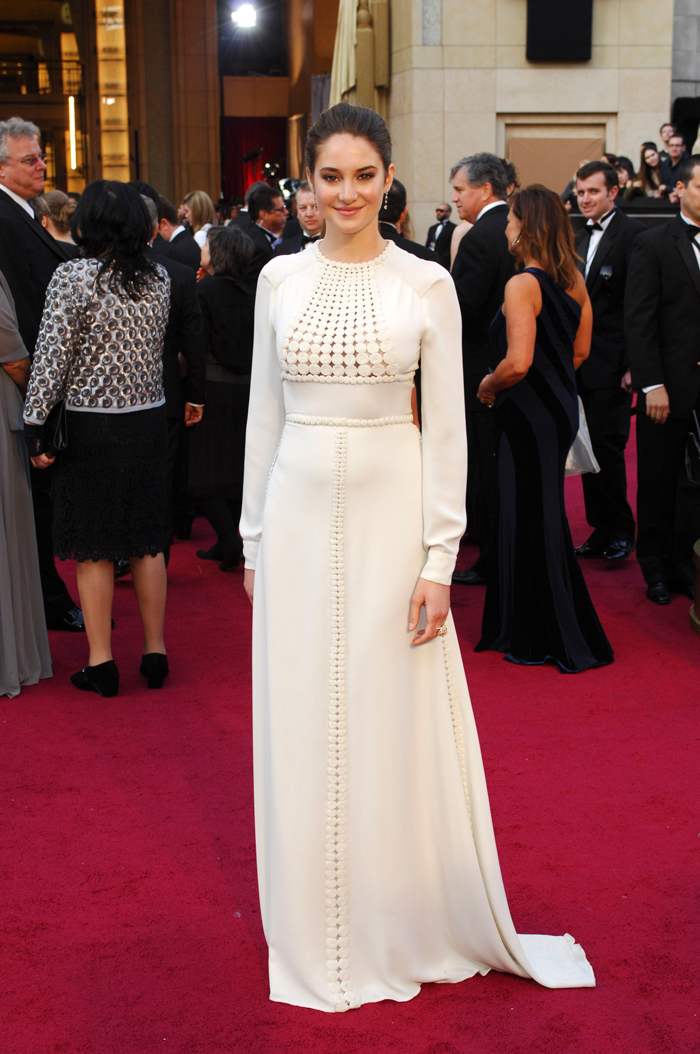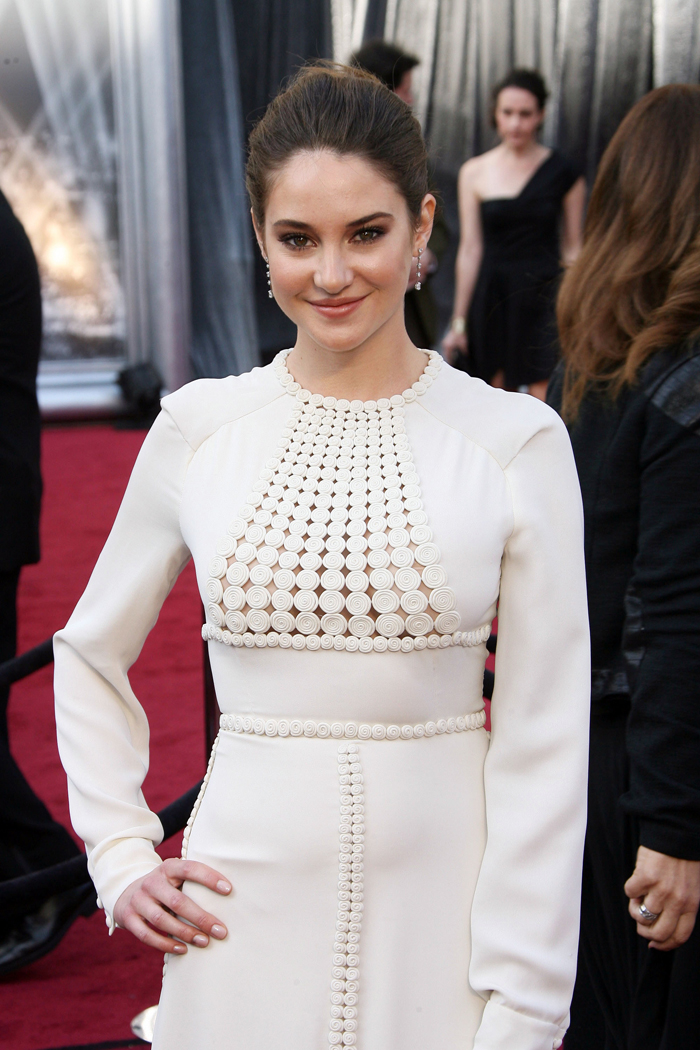 Photos courtesy of WENN