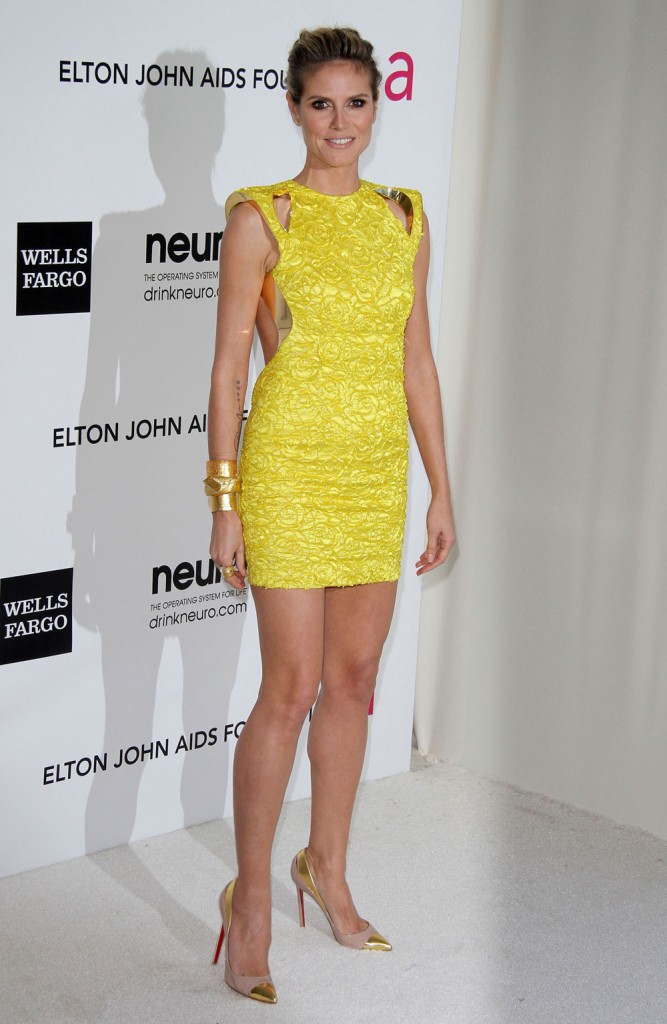 I like the new trend of canary as a "pop" of color, when used sparingly as an accessory. I even bought a canary purse this season, but then I returned it because it wasn't what I expected. (I thought the color was cool, but it wasn't a big enough purse inside.) But canary rarely works as a full solid-color look. Case in point are Heidi Klum and Kelly Osbourne, both trying to work this ugly yellow color.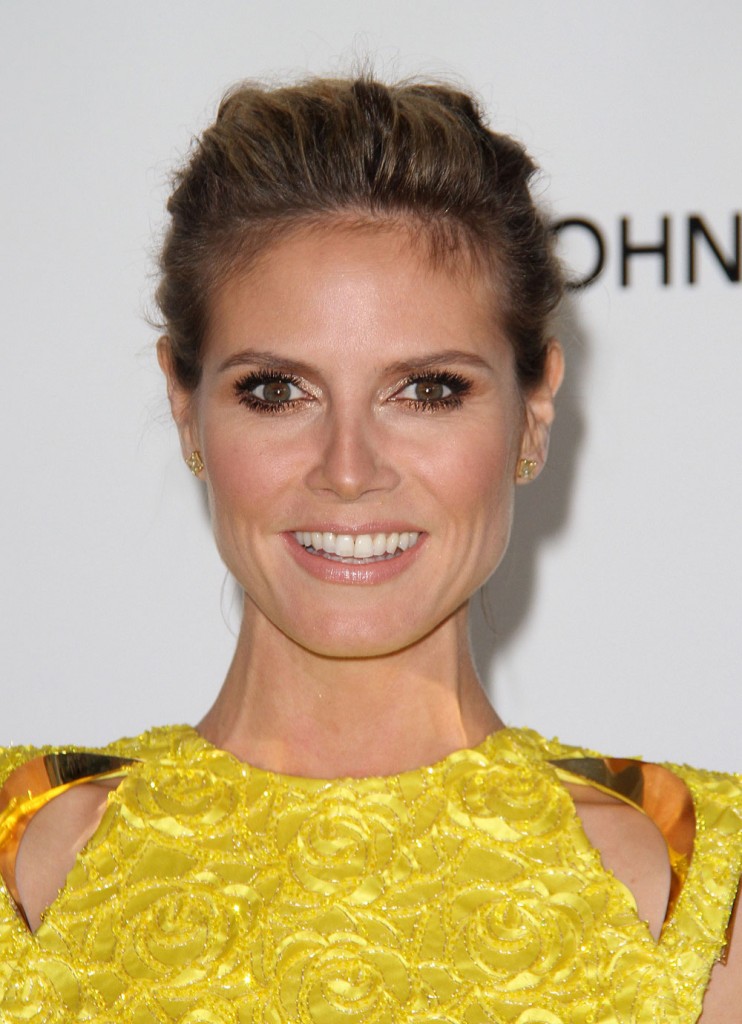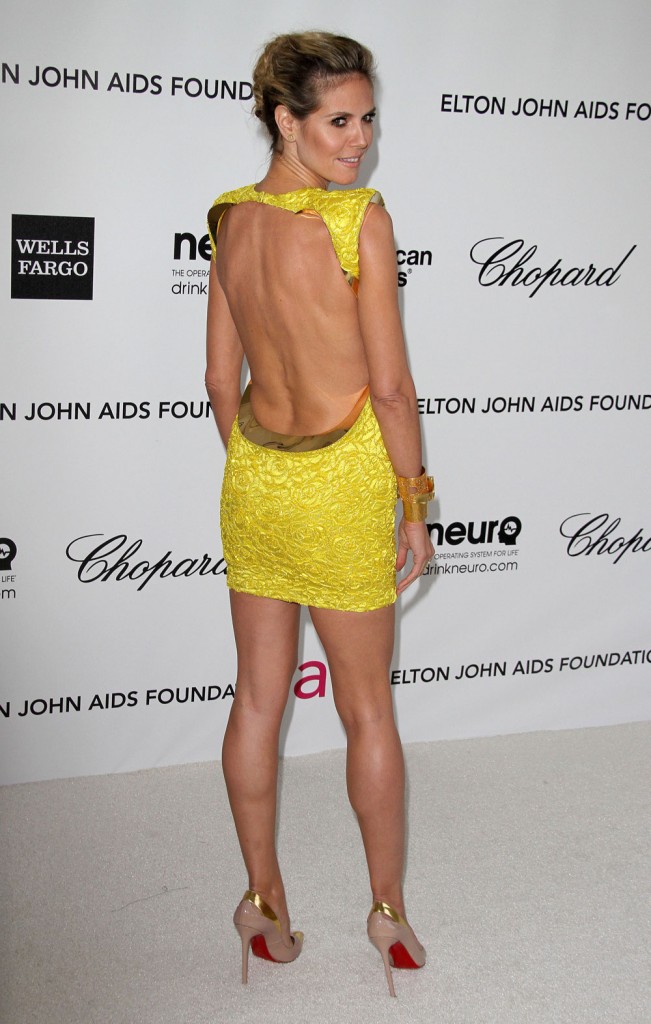 Look at Heidi Klum in this super short terry cloth-looking scifi Atelier Versace. She wore this to the Elton John foundation Oscar viewing party. When you've got a body like this, why would you dress like an alien that William Shatner would have seduced for a one-off episode of Star Trek circa 1969? Just because you can? Every day is Halloween for this woman. Including her makeup. Metallic shadow with black liner and clumpy mascara. You can do so much better Heidi!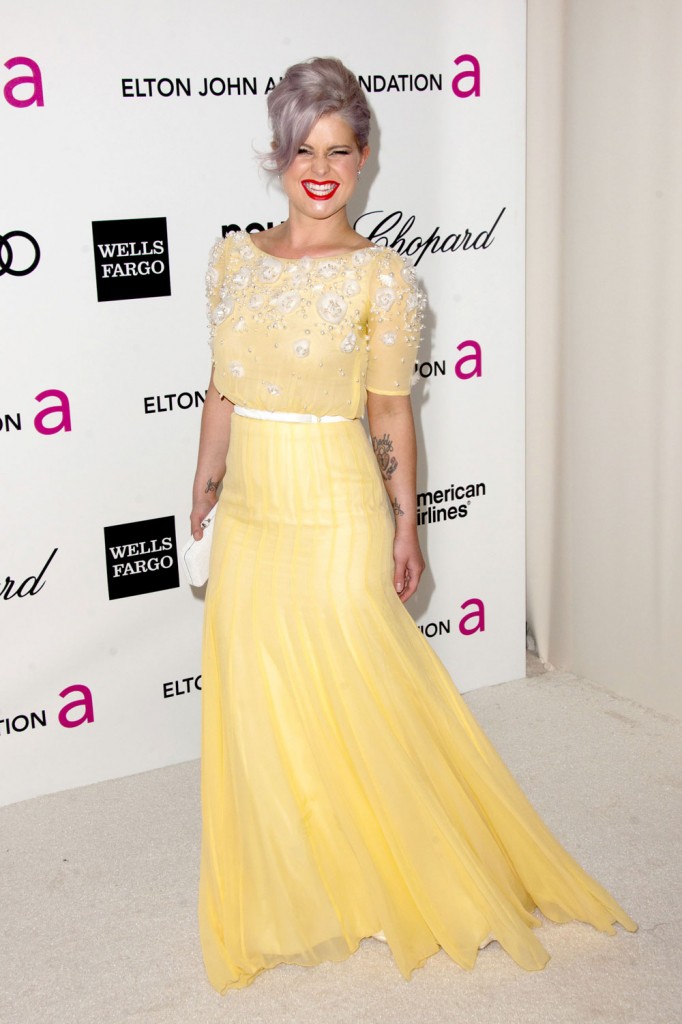 I actually like Kelly Osbourne's light yellow party dress – on someone else. Paired with her pinkish gray hair and mawkish red lipsit just looks ridiculous on her. This dress is world's better than that awful mess of a Bagdley Mischa she had on for her red carpet coverage. (Actually on second look the whole of the dress is quite stunning. I was probably just distracted by her puff of hair.) It was comical hearing fashion commentary coming from someone in such a hideous dress with such bad hair, but she was pretty nice to the celebrities overall and liked a lot of the fashion that I found questionable. So at least she's consistent.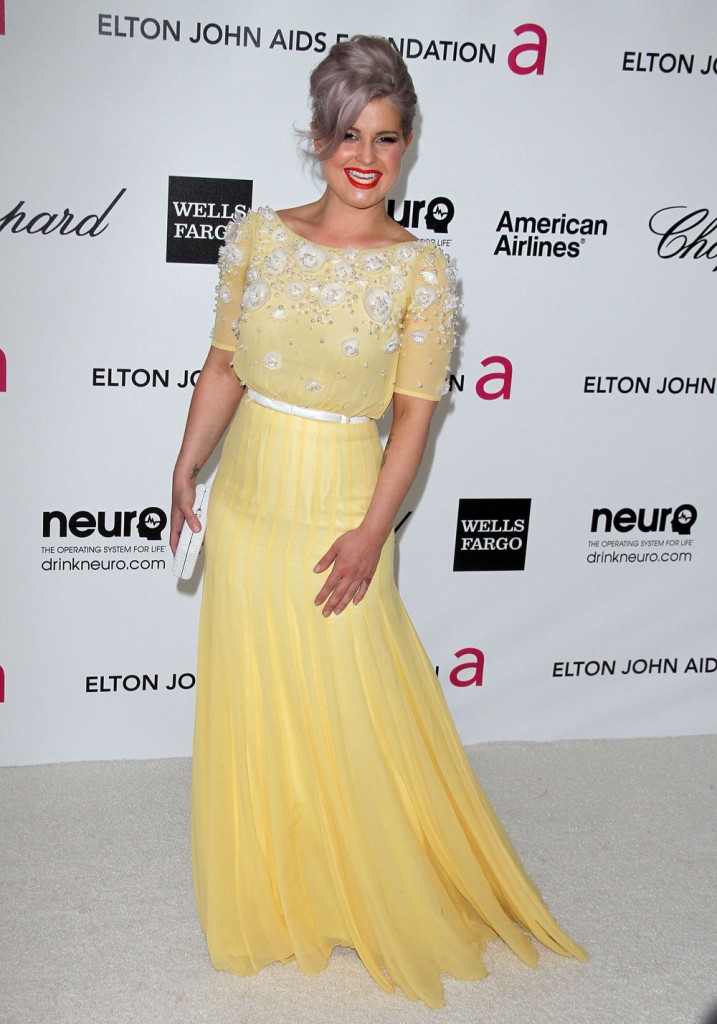 Look at this flowy lemon colored dress again on Kelly. It's so pretty from the neck down and yet she makes it look trashy, doesn't she?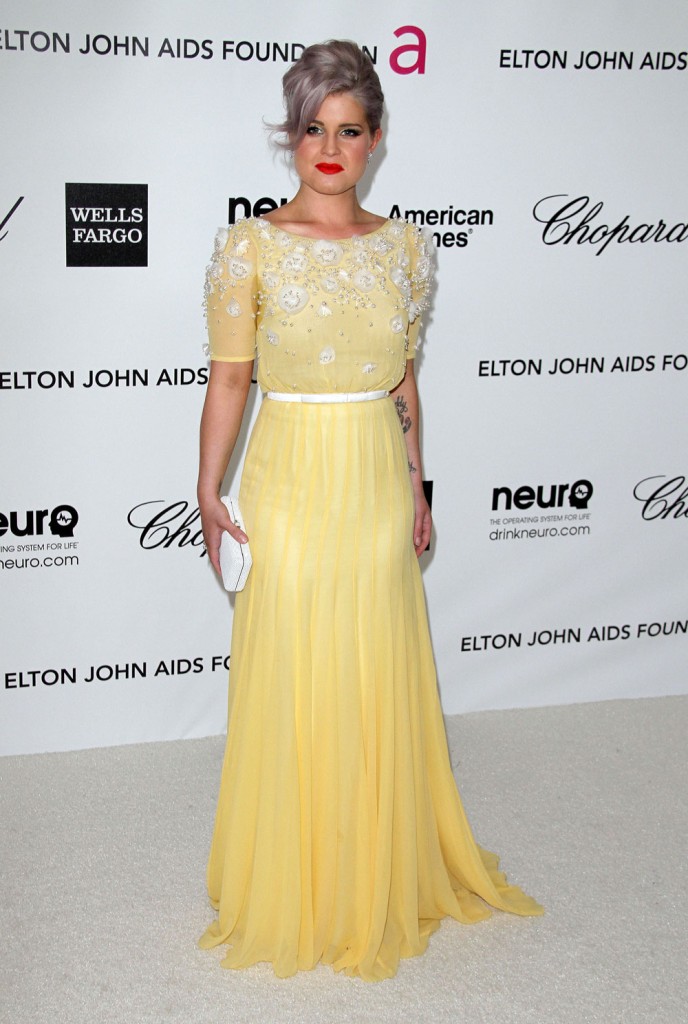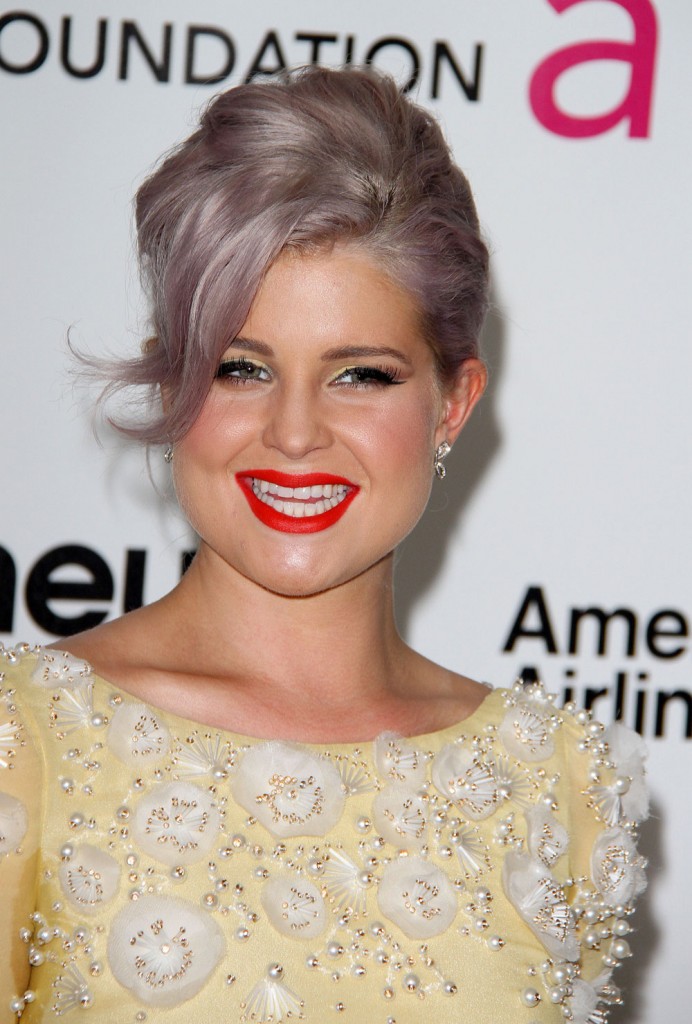 Her hair looks way better there than it did on the red carpet. It was puffy and sideswept and the color was pink gray with brown roots peeking through. An awful combination.