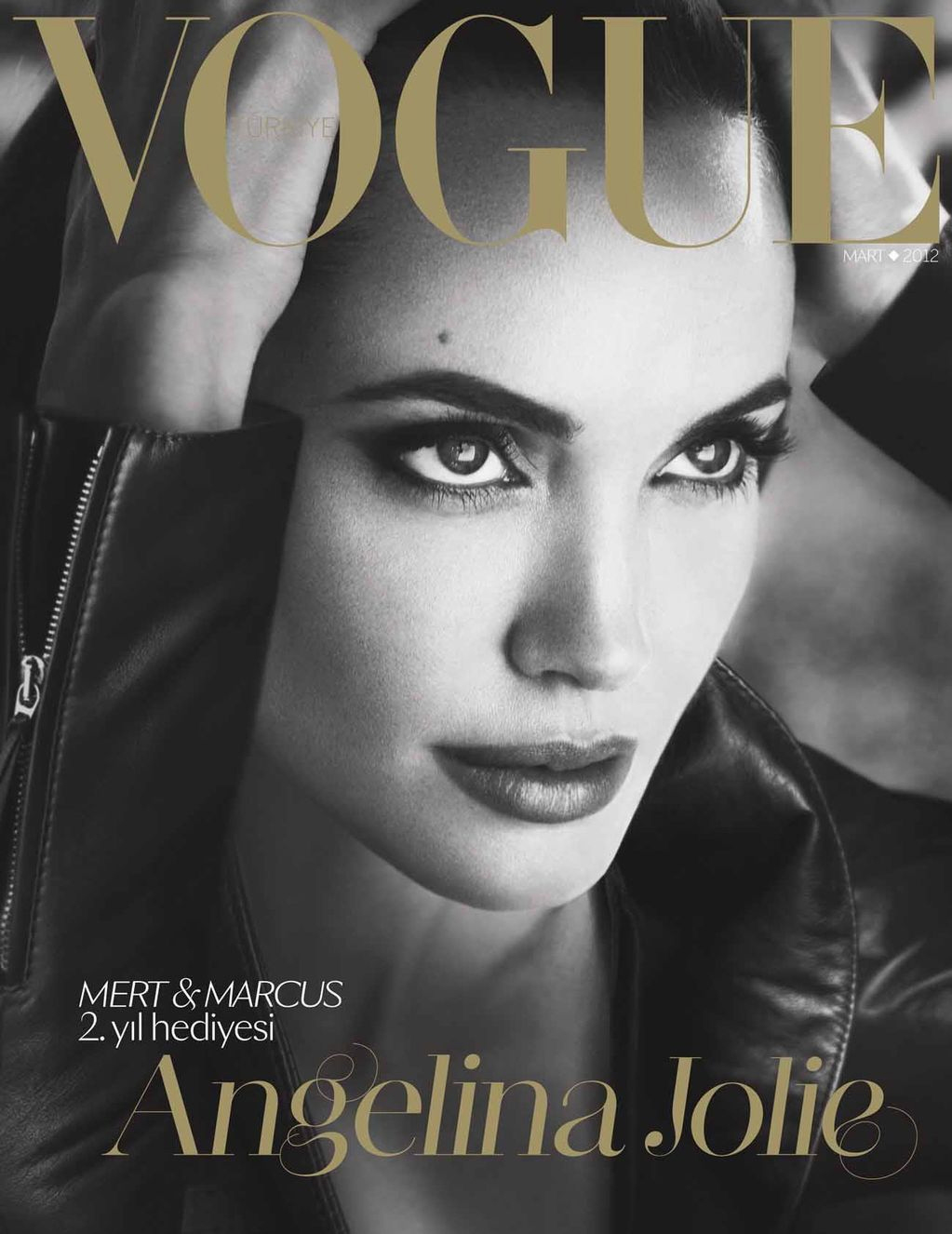 This isn't going to be an epic post about Angelina Jolie and The Leg of Conspiracies And Awfulness. I just wanted to throw this March cover from Vogue Turkey out there because it's just a striking image. It was shot by Mert & Marcus, as part of a real photo shoot for the magazine it seems. Mert & Marcus shot Angelina last year for Vanity Fair, but I don't think these are "extra" photos from that older shoot. Here's a poor quality snap of the magazine pictorial: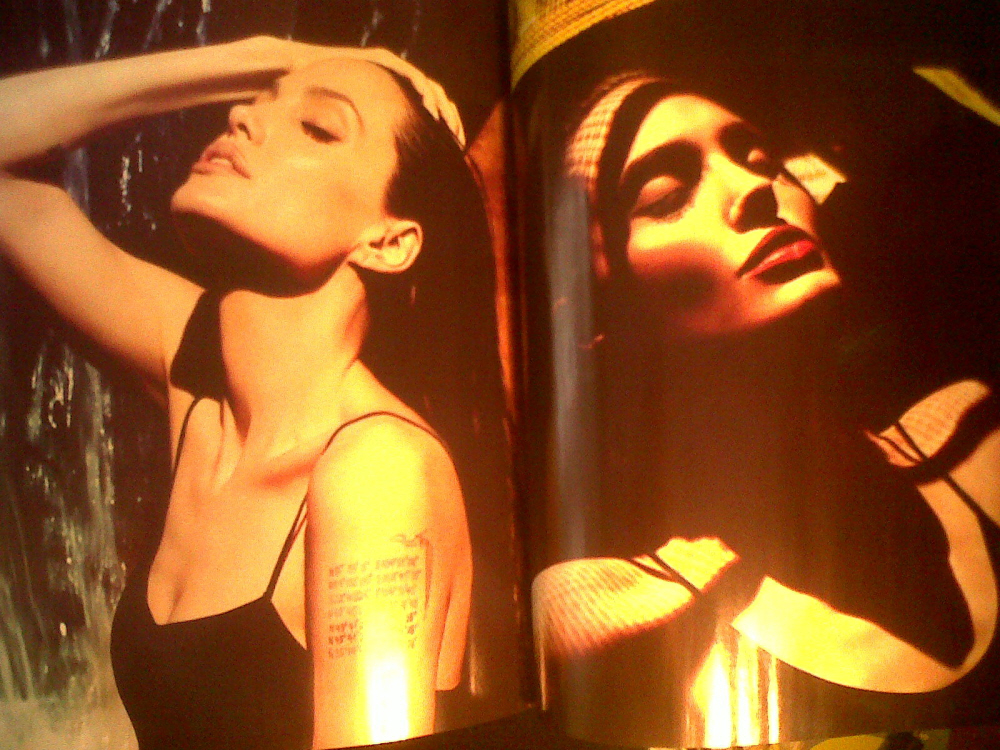 Nice. Sort of. I'm impressed that Angelina did a photo shoot for Vogue Turkey – a magazine that isn't on every American celebrity's radar, you know? Angelina has been promoting In the Land of Blood and Honey in several Islamic-heavy markets lately – she even did an interview with Al-Jazeera too. Don't worry – it's just as boring as her interviews with Western outlets:
In other Jolie news… eh. Bill O'Reilly was yelling about Angelina's body at the Oscars, saying on Monday, "Is it just me or is she looking mighty slim these days? Emaciated even? I was kind of taken aback. Look at the arms on her! Once again the media largely ignoring Ms. Jolie's physical profile, but she is a role model for some women. I mean, she is slight." Meh.
Oh, and I guess Brad Pitt has been sent out to do some damage control on Leg-gate, because he was talking about babies with Access Hollywood, post-Oscars. He was asked if he and Angelina plan to have more kids, and he said, "We average about two a year, so I guess we're overdue, aren't we?" And Angelina concurred: "If they come our way, we'd be happy to have them all. We love children." Wait, what? "If they come our way"? Like, if a neighbor child strays into their yard, Angelina is like, "MINE!"?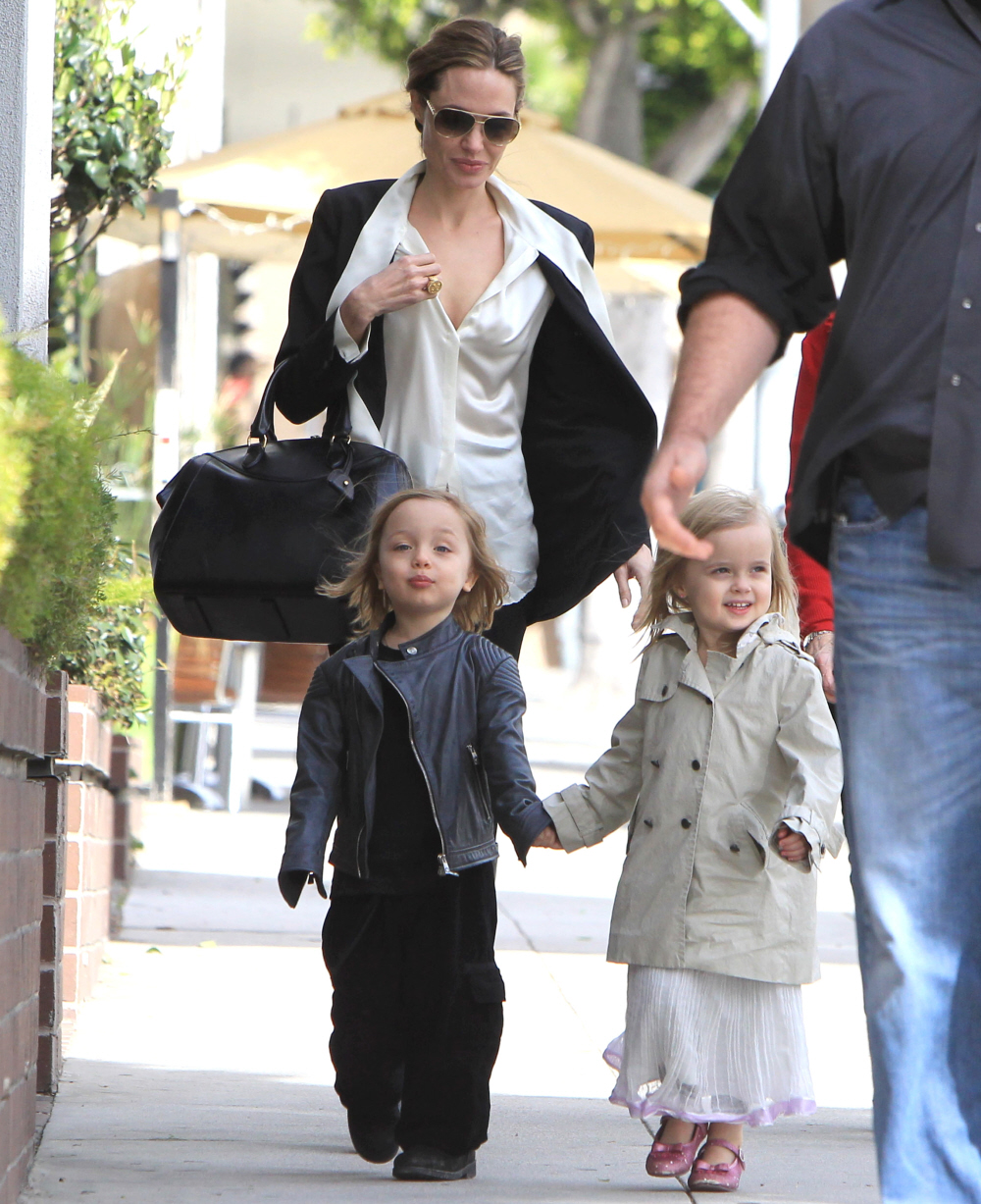 Vogue Turkey images courtesy of The Fashion Spot. Additional pics by Fame/Flynet.