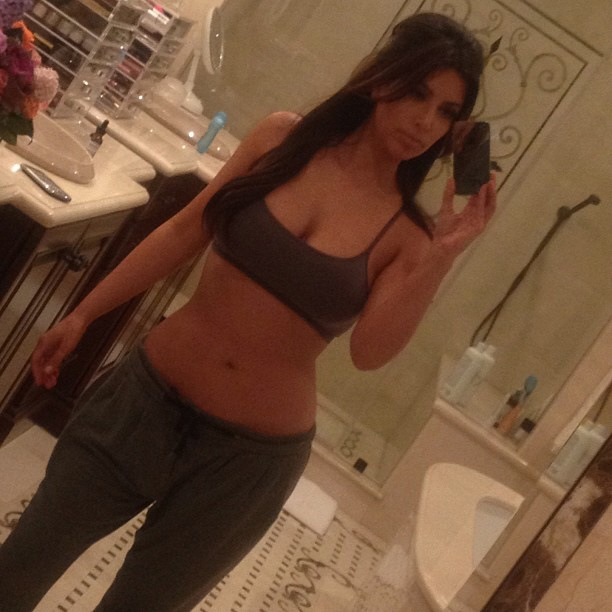 Kim Kardashian tweeted the header photo two days ago. I guess she wanted to show off her size 2 figure. I should say – I'm always surprised with how small Kim's waist is. I don't have a problem with her curves, and I identify with her hourglass figure. My only problem is – don't try to convince me that you're a size 2. Don't. Anyway, she tweeted this pic with the message, "Sweatpants hair tie chillin with no make up on." It seemed really blah and whatever, but you would not believe how many media outlets ran with this "story." There was even analysis that this photo was intended for Reggie Bush, like Kim was trying to show off her body – directly to Reggie, I guess. But that's not what this week's issue of Star Magazine (via Hollywood Life) claims. Apparently, there are some Saudi princes who want to get on Size 2.
The Kardashians have always joked that Kim Kardashian, 31, is the "princess" of the family. Well, her dream of becoming royalty could happen sooner than she thought!

During Kim and Kris Jenner's trip to Dubai in October 2011, many Saudi Arabian princes were throwing themselves at Kim, according to a new report in Star magazine. And now she may have found a match!

"Several royals gave her their phone numbers and made it clear they were serious about dating her," a source tells the mag. "The one she really had a connection with is a billionare!"

While her prince's identity has yet to be revealed, sources tell the mag that he's not hesitant to dole out cash which is exactly what she was looking for in her next man.

"She wants to be taken care of," the source says. "She's done being a sugar mama."

So forget about the rumors of Kim and Reggie rekindling their romance because the source says he's "yesterday's news" and "not rich enough."

Maybe this is why Kim has been jetting off Haiti for charity work? Is she getting a head start on princess duties? Will Kim and Kate Middleton be PRINCESS FRIENDS? So many questions!
[From Hollywood Life]
Saudi princes? Billionaire? Just wanting to be taken care of? Welcome to the harem, Kat-face. He won't marry you, but you can join the harem. Good luck.
And in other Kat-face news, <em>In Touch Weekly reports that Kim is insanely jealous of her sister Kourtney, all because Kourtney is preggo with a baby girl. A source tells the mag, "It's Kim's dream to be a mom, and she especially wants a little girl to dress up and pamper. She was green with envy. Kim wants a little girl who she can treat like a princess." In Touch is also claiming that Kim is still hung up on Reggie Bush, though. Apparently ITW didn't get the memo about the Saudi prince's kat-faced harem.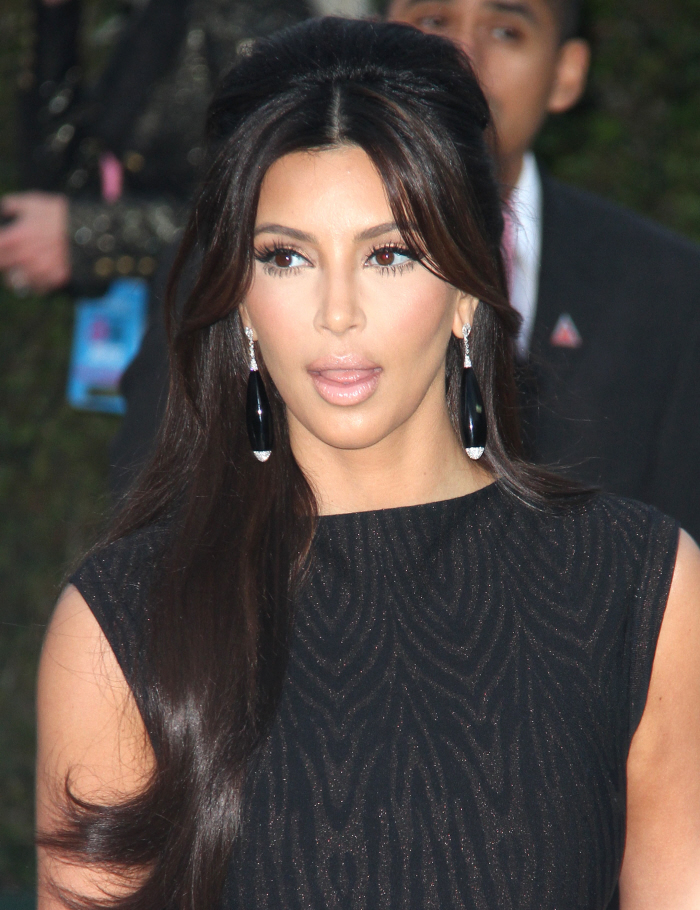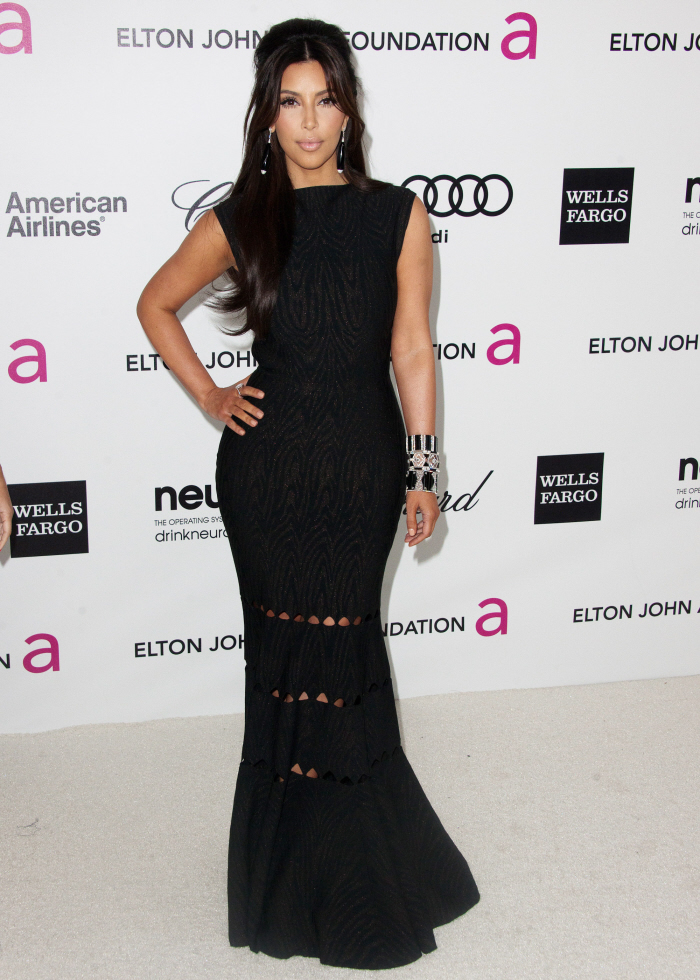 Photos courtesy of Kim's Twitter, WENN.