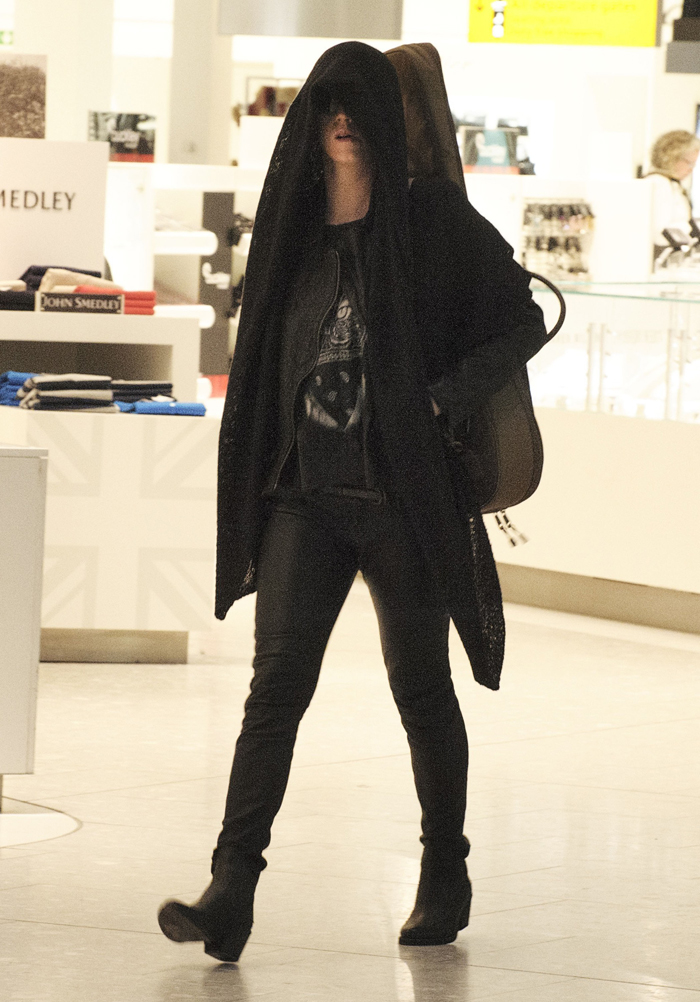 These are photos of Katy Perry attempting to go "incognito" yesterday as she struts (with guitar slung across her back) through Heathrow airport. She managed to hide the blue hair very well, but I tend to believe that anyone trying that hard not to be noticed … definitely wants to be noticed. Still, I'll give Katy a break in this regard because Katy appears to be modestly dressed and truly aiming for a low-key transition to her connecting flight.
Beyond airport outings, Katy has reason to celebrate these days, for she has just achieved her seventh #1 hit on the Billboard charts. Which song? Oh, just "Part of Me," i.e., the song she sang at this year's Grammys taht was widely believed to be a performance designed to stick it to dodgy, errant Russell Brand. However, Katy has insisted to Yahoo! that her life is like "The Truman Show" and that the song is not about Russell at all but was actually written a few years ago. While that last detail is technically accurate, Katy did tweak the original lyrics onstage at the Grammys (and for the single's official release) to include "You can keep the diamond ring. It don't mean nothing anyway." In other words, Katy can claim that she wasn't calling out her estranged husband onstage, but we all know better. Further, it's obvious that Katy was playing the sympathy card to sell her single, and it worked. In case you missed it, here's a video clip of that performance again. I'm always amazed at Katy's ability to willingly wear rubberized latex outfits without sweating up a storm:
Meanwhile, this week's issue of Us Weekly has managed to secure Katy's rider for the Grammys, and it's the usual mix of fresh cut veggies, organic fruit, dry roasted edamame, vitamin watter, and Huggies baby wipes that one would expect from today's breed of pop star. However, there are a few interesting items of note:
Arrangement of fresh flowers consisting of pink, white and purple hydrangeas, pink and white roses and peonies. OR if the above is not available, a selection of seasonal white flowers to include orchids.
ABSOLUTELY NO CARNATIONS.

Driver policy

Driver must stay behind the steering wheel at all times.
The driver's window must be down halfway at pickup and drop-off.
The driver will NOT start a conversation w/the client.
The driver is not security. The driver does not open doors. the artist's security and entourage will do so.
Do NOT stare at the backseat through the rearview mirrors.
[From Us Weekly, print edition, March 12, 2012]
As autocratic as the driver policy seems, I believe that is essentially the ongoing standard for Katy's on-ground transportation per her 2011 tour demands. However, what's going on with the "no carnations" requirement? Does she believe (like Charlotte in Season 5 of "Sex and the City") that carnations are merely filler flowers? At least she hasn't outlawed hydrangeas like Madonna has done. Yet I will never understand the demand for a fresh flower arrangement that will simply go to waste after an hour or two of peripheral enjoyment. A demand like that borders into Goop territory, and I'm pretty sure that Katy hasn't approached that level of pretentious annoyance yet.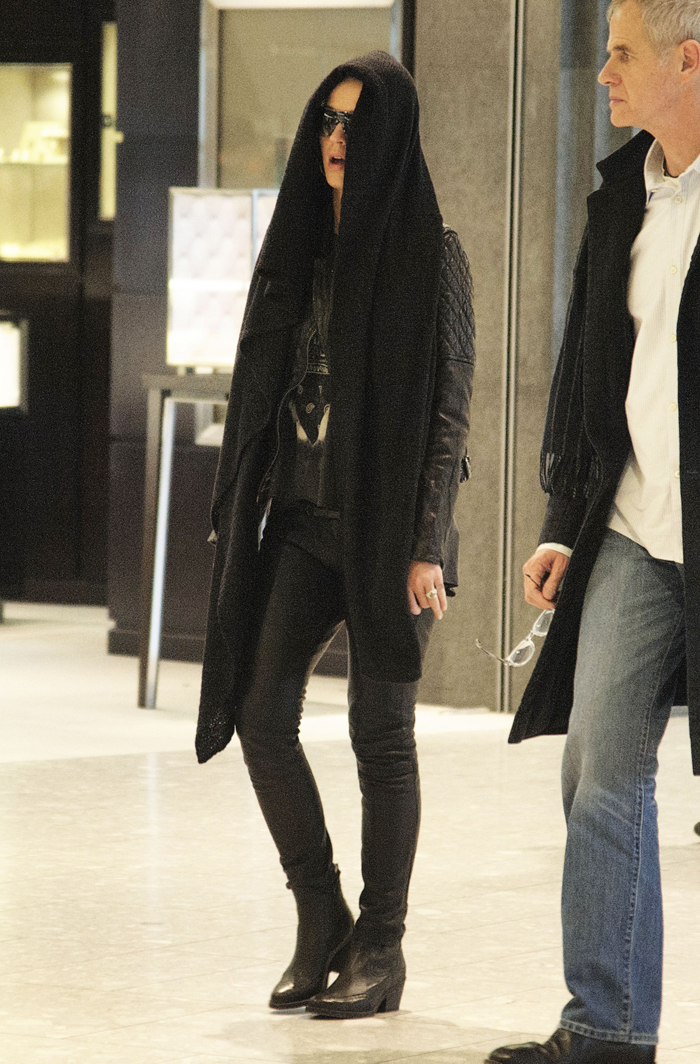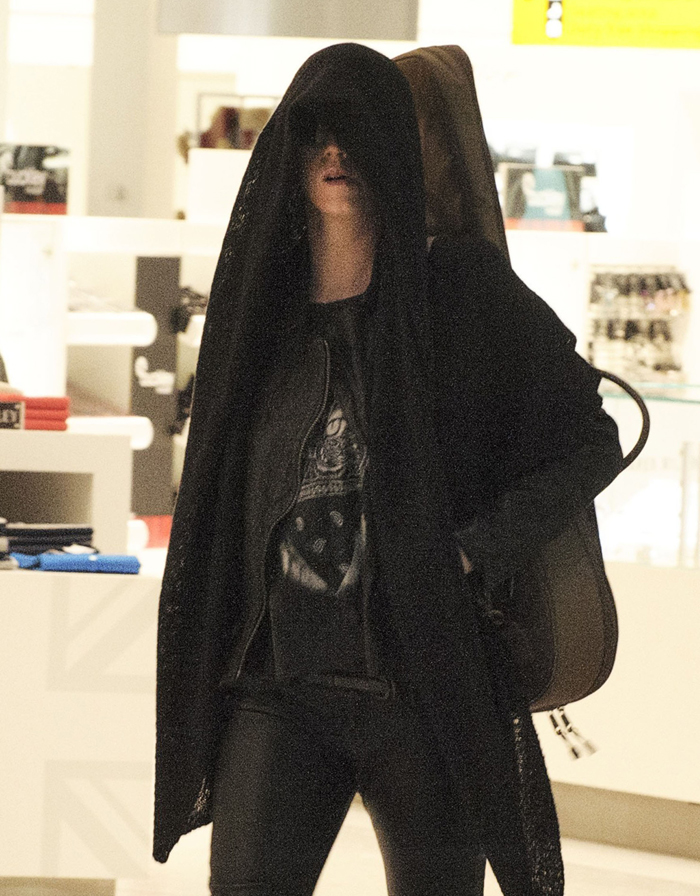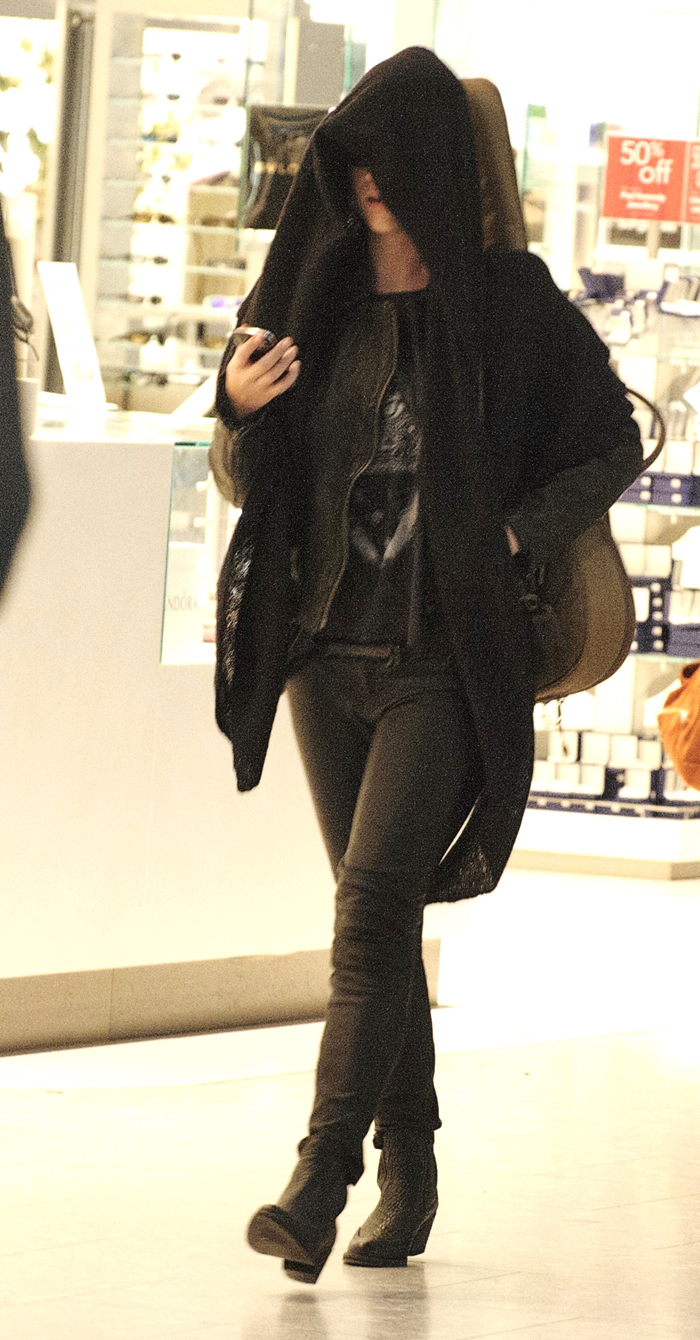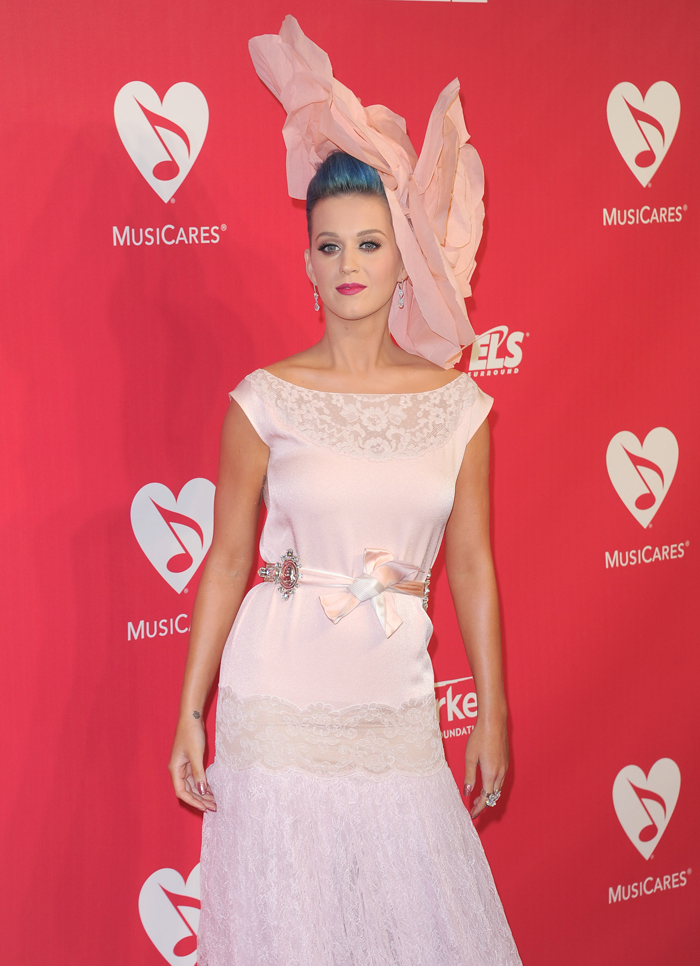 Photos courtesy of WENN